21 Grill on Hannover
About 21 Grill on Hannover

| | |
| --- | --- |
| Name | 21 Grill on Hannover |
| Location | Protea Hotel by Marriott Blantyre Ryalls 2 Hannover Ave, Blantyre |
| Phone | +265 (0) 1 820 995 |
| Opening Hours | 11:00-15:00 & 18:00-23:30 (Mon-Fri), 18:00-23:30 (Sat), 17:00-23:30 (Sun) |
Established in 1921 with the concept of "a sophisticated restaurant offering intimate dining, in a quiet atmosphere with excellent continental cuisine", the 21 Grill is located next to the Protea Hotel in Blantyre.
The restaurant was named "21 Grill" after its opening in 1921 and for also acquiring the number "21" at Blantyre Post Office.
It is one of Malawi's most sophisticated restaurants, with old-world English charm, and although the menu is dominated by steaks and other meat dishes, there is also a wide range of fish dishes, pastas, salads and tempting desserts.
The restaurant has attracted many celebrities over the years and, in 1982, catered for Princess Anne and Mark Phillips.
The 21 Grill is a Malawian landmark offering refined cuisine, an extensive wine list, exclusive décor and the highest level of service, providing visitors with an unforgettable dining experience.
It is advisable to book in advance before you go.
Recommendations at 21 Grill on Hannover
Smoked Salmon Timbale
Smoked salmon wrapped mousse with crème fraiche and fennel on a classic Waldorf salad with a toasted croute and capers.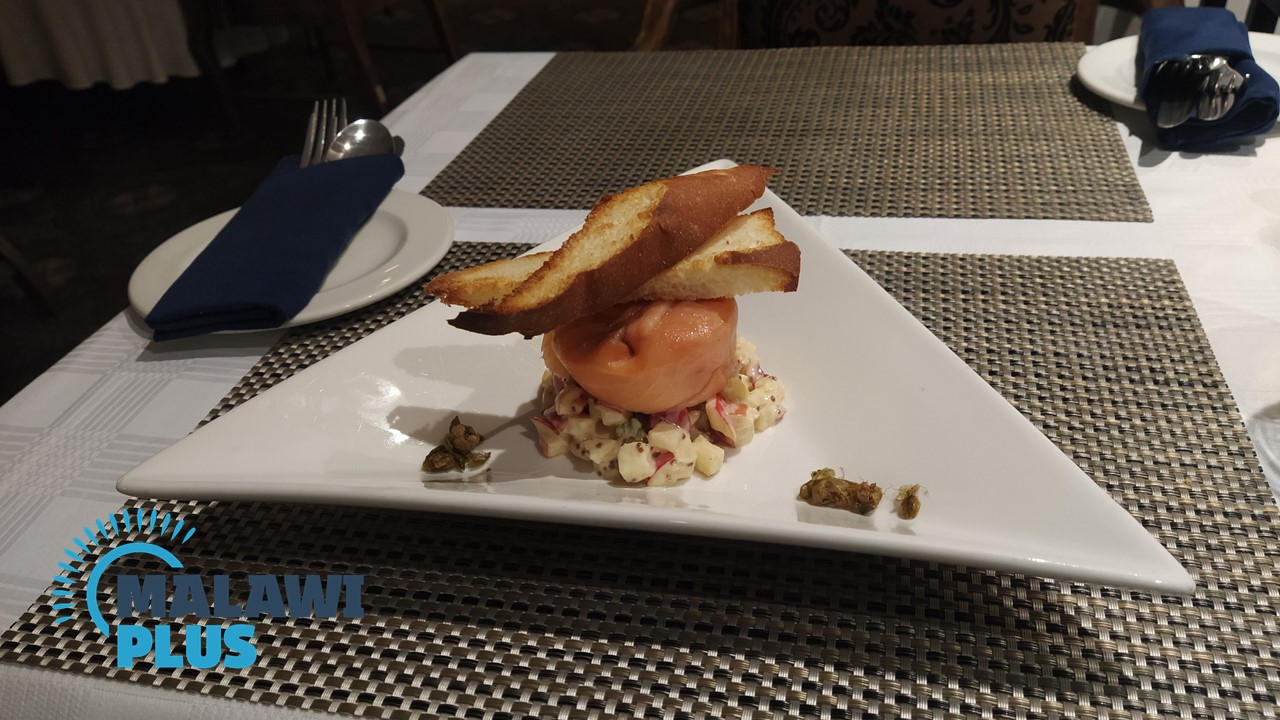 Duo of Beef and Prawns
Prime beef fillet medallions topped with spicy prawns in mild garlic, jalapeno cheese sauce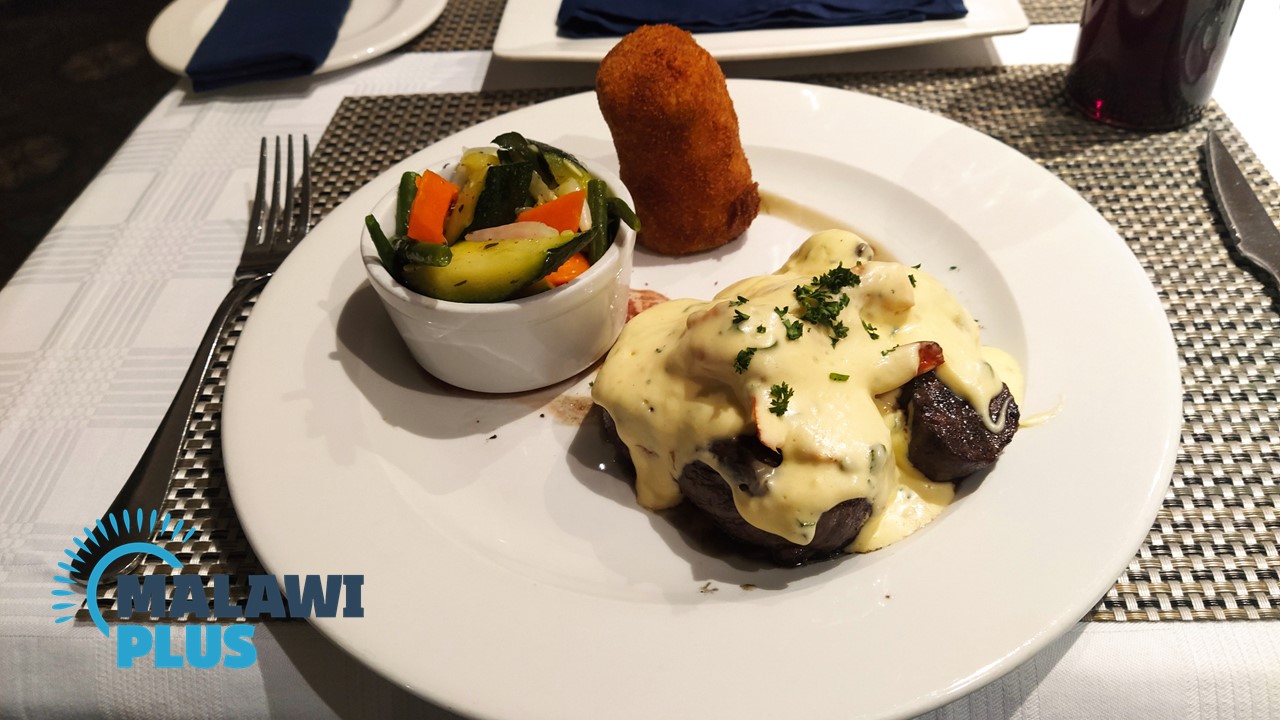 Getting to 21 Grill on Hannover