Souvenir Shopping – What to Buy in Malawi
There is no better way to keep a record or memories of your travels than collecting souvenirs, but finding the best souvenirs can be a headache at times.
We recommend breaking them down into categories.
You can get something long lasting, something sweet and savory, and something you can share and enjoy with your friends.
When you think of these categories, it's easier to find the perfect souvenirs for your trip.
We visited more shops and artisans to give you more ideas for souvenir shopping.
1. Chitenje Products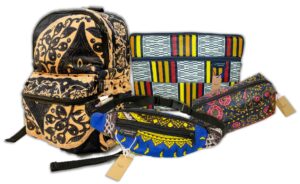 If you are looking for quality Chitenje products for souvenirs, try Cafe RaS.
All items are hand-made by craftsmen who completed vocational training by MIRAL Welfare Foundation, a Korean NGO supporting people with disabilities such as hearing, visual, physical and mental.
The profits from the items are utilized to support people with disabilities to be able to live by themselves and achieve independent living.
Their quality is another level, and satisfies people who receives it.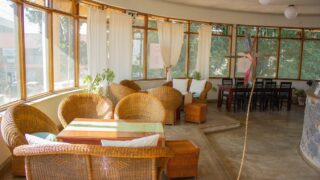 Cafe RaS (Korean Cuisine) Lilongwe
Cafe RaS About Cafe RaS Name Cafe RaS (Round and Square) ...
2. WHOA MALAWI Cloth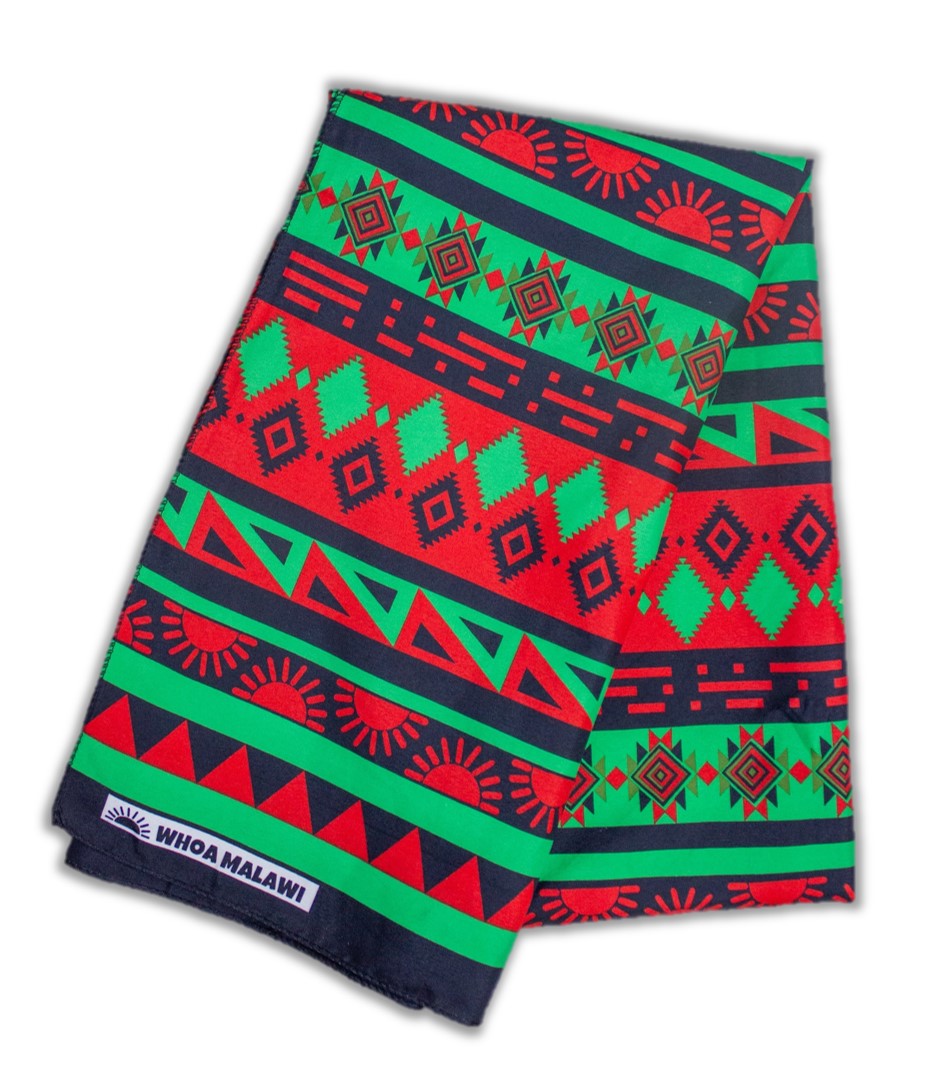 This cloth with its intricate design and use of the Malawian flag colours is versatile.
It can be made into clothing materials or be worn by ladies like traditional Chitenje cloth.
You can add it to your living room to bring life and colour to the walls as a backdrop art piece or can even be used as a special table cloth with its vibrant colour, it transforms the environment.
You can find this cloth at Design and Printing PLUS office at Corporate Mall in Lilongwe.
Map to Design and Printing PLUS
3. Carved Frame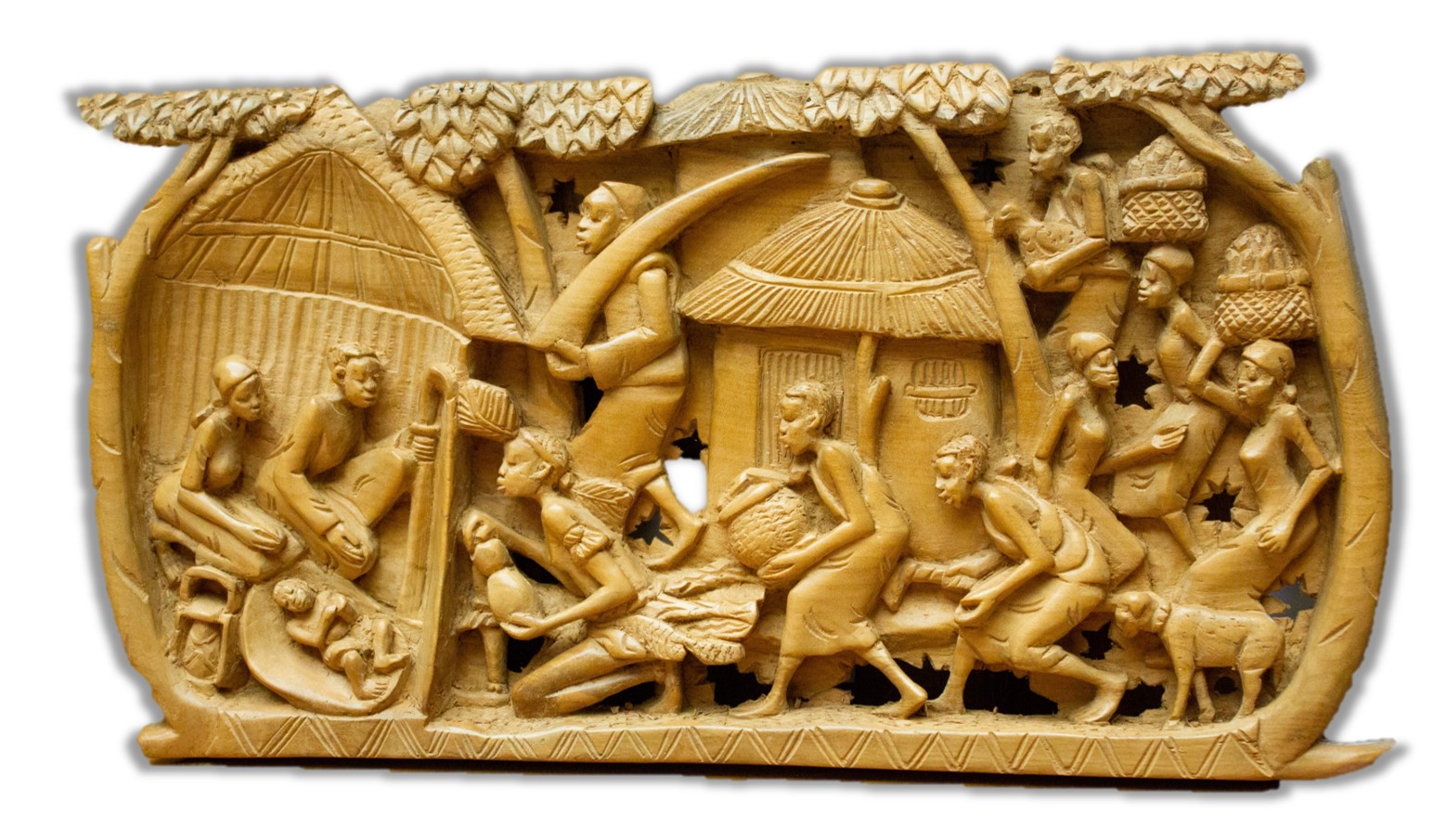 These have a more story telling value as these carvings have characters that create a beautiful scene or activity that makes up a story for this carved frame.
They are a great conversation piece if you hang them in your house and someone notices them.
They speak for themselves just like a painting does and you can appreciate the craftsmanship that goes into making them at a glance.
You can also find this at Craft Market in Lilongwe.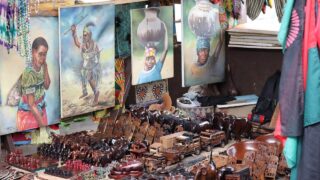 Shopping at Craft Market (Area 4 Art Market) in Lilongwe
Craft Market (Area 4 Art Market) Name Craft Market (Area 4...
4. Dedza Pottery Mugs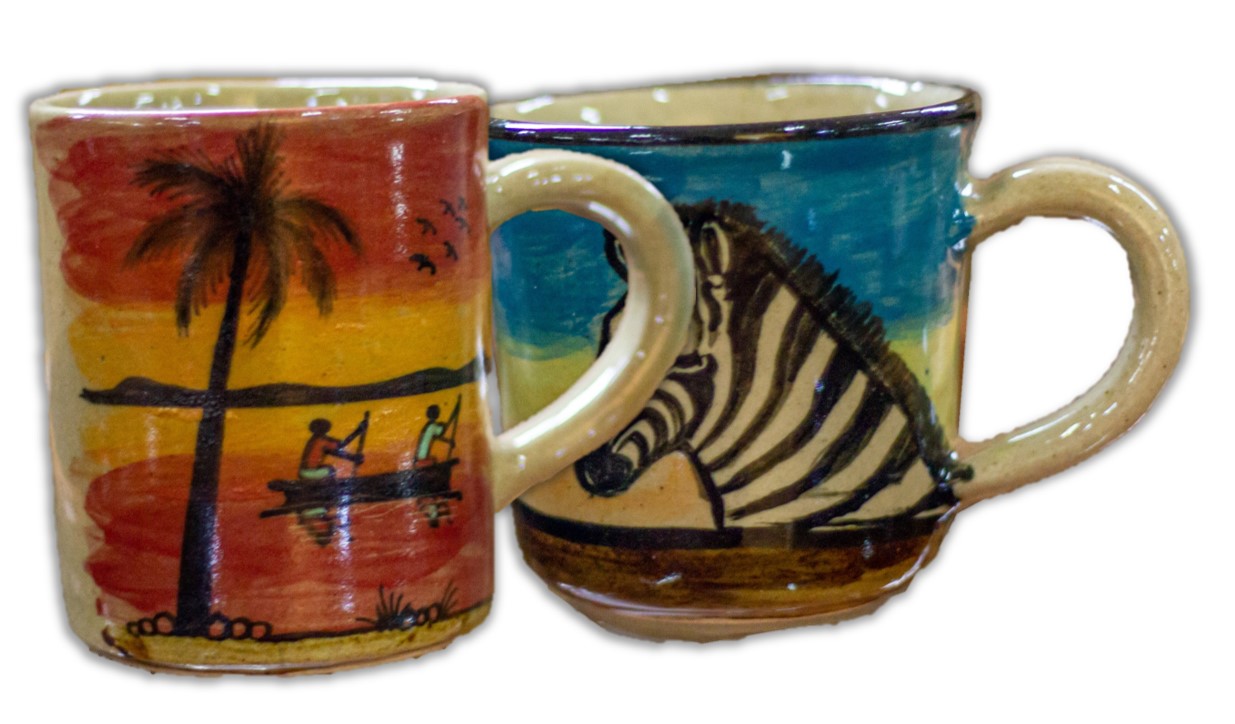 This collector's item is good for those who appreciate painted art on their pottery.
This collection is a beautiful decorative item for your tea time and tea parties, from the painting on them to the actual pottery work done it shows nothing but true craftsmanship.
Made at Dedza pottery in Dedza District, you can find them at African Habitat at Old Town Mall in Lilongwe.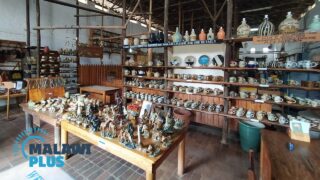 Dedza Pottery in Dedza, Malawi
About Dedza Pottery Basic Information about Dedza Pottery Dedza Po...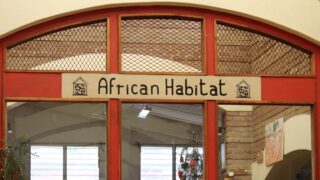 Shopping at African Habitat in Lilongwe
African Habitat Basic Information about African Habitat Na...
5. Baobab Oil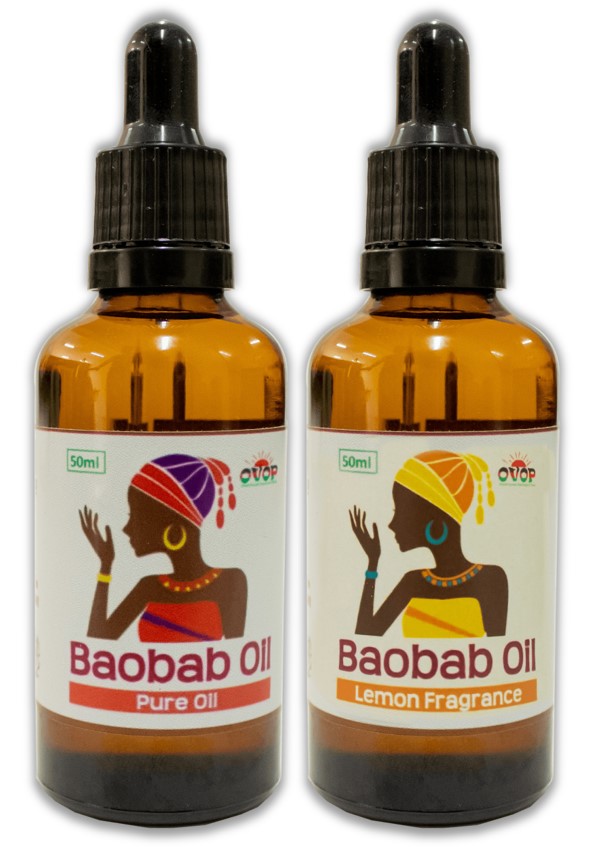 The Baobab tree is found throughout Africa, and is commonly referred to as the 'Tree of Life' or 'Upside Down Tree'.
The oil offers multi-functional application such as a moisturizer and massage oil as well as for hair and body conditioning.
The products have two fragrances, 'Pure' and 'Lemon' and have been certified by MBS (Malawi Bureau of Standards).
The package is very cute and suitable for souvenirs.
It is available at Garden Shop in Four seasons and Cafe RaS in Area3, Lilongwe.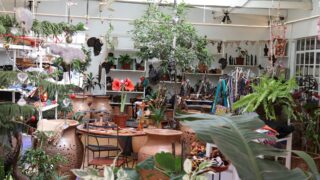 Shopping at Garden Shop in Four Seasons Centre in Lilongwe
Garden Shop in Four Seasons Centre Basic Information about Garden...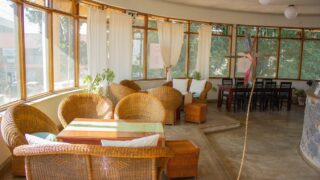 Cafe RaS (Korean Cuisine) Lilongwe
Cafe RaS About Cafe RaS Name Cafe RaS (Round and Square) ...
6. Malawi Gin
*Not for sale to persons under the age of 18 years.
Malawi Gin was first discovered in 1965 and has been a big part of the local bar scene since.
It is bottled at 43% ABV.
It is rather smooth and easy to drink with only the slightest bit of heat.
The finish is blank and mildly warm.
Add tonic and lemon or line, Malawi Gin is recommended to drink as Gin& Tonic cocktails for cool you down on a hot afternoon.
It is available at supermarkets or liquor shops.
7. Linga Wine
*Not for sale to persons under the age of 18 years.
For those with a sweet tooth for some fine liquor, nothing speaks Malawian made than Linga Wine itself.
With a taste unlike any other it holds a special position at the top as one of the best alcoholic products in Malawi.
You can get this as a souvenir for yourself and also friends and family who prefer the sweet taste of wine.
Available in most liquor shops or main supermarkets.
8. Satemwa Tea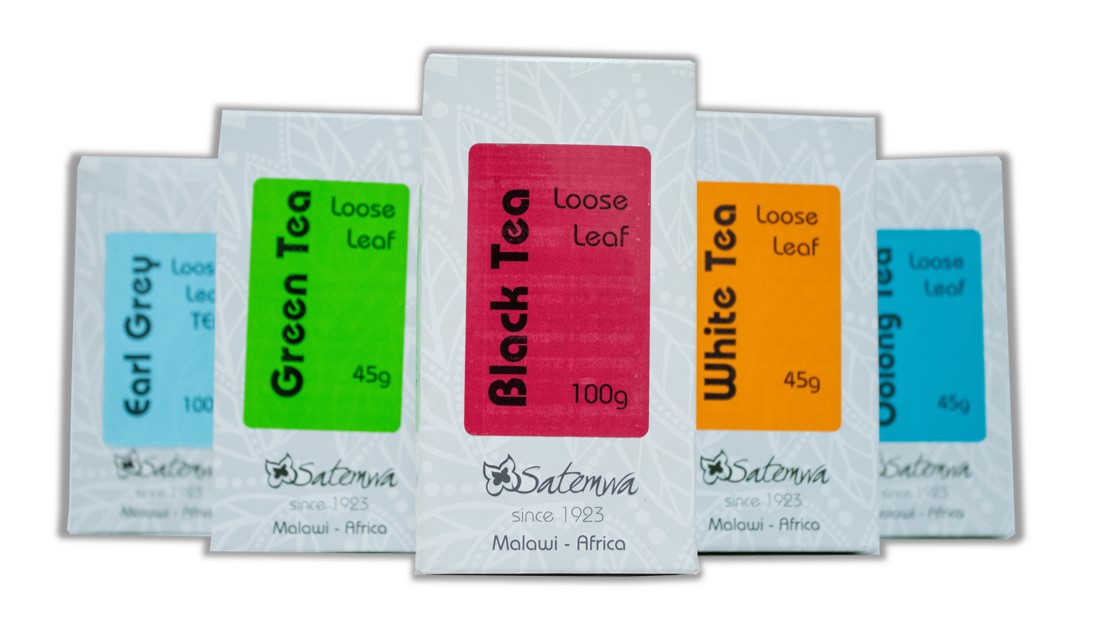 Satemwa Tea Estate is located on the slopes of the beautiful Thyolo mountain, about half way between Blantyre and Mulanje.
Established in 1923, the estate is one of the oldest tea estates in Malawi and employs more than 1,500 local workers and provide them with health services and educational opportunities.
They produce a wide range of Black, Green, Oolong, White and Dark teas and export all over the world.
All the tea is hand plucked and handled with care and perfection.
Get your favorite flavour at supermarkets.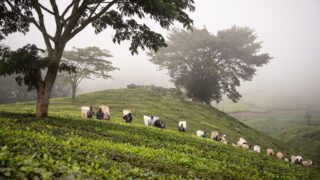 Satemwa Tea Estate in Thyolo District
Satemwa Tea Estate in Thyolo District About Satemwa Tea Estate ...
9. Mzuzu Coffee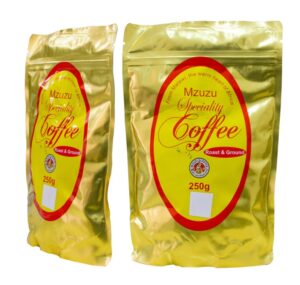 Mzuzu Coffee is one of Malawi's most popular coffee brands, with a presence in the global speciality coffee markets of Japan, Europe and the USA, where it is consistently priced at a premium.
The Malawi Mzuzu Cooperative is made up of around 4,000 small-scale farmers spread across five coffee districts, mainly in northern Malawi.
All coffee is processed by fully washed method and then sun-dried.
It is then sent to the Mzuzu Coffee Planters Cooperative Union dry mill where it is stored in bags in a cool, well-ventilated place for a minimum of two weeks, and often for 12 weeks or more, before being processed.
Mzuzu coffee is available in major supermarkets.
10. Nali Sauce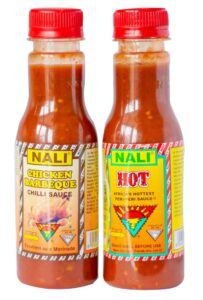 Nali Sauce is one of Malawi's most popular chilli sauces, known as 'Africa's hottest peri peri sauce'.
Nali Sauce, because of its hotness and taste, has become a favourite among chilli lovers not only in Malawi but also around the world.
It is made from peri peri sauce, the hottest Malawian bird's eye chilli in Africa, and comes in a variety of flavours including mild, hot, gold, garlic, ginger, curry masala and barbecue.
The clean, spicy taste is addictive and can be matched with any dish, making it an ideal souvenir for friends who love spicy food.
Nali Sauce is available in all major supermarkets in Malawi.
11. Kilombero Rice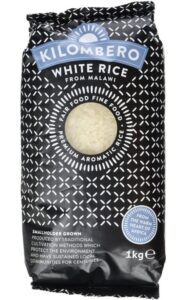 Kilombero is the name of a variety of rice produced in Malawi and sold in various packages by different companies.
Any Kilombero rice will not be very different in taste or quality.
Kilombero is a sticky rice with a sweet aroma from the cooked rice and is similar to rice eaten in East Asian countries such as China, Japan and Korea.
The popularity of Kilombero rice is such that people from African countries on business trips buy 10 or 20 kg of rice as a souvenir because of its taste.
First, try Kilombero rice during your stay.
If you do so, your suitcase may be overweight with rice on your return.
12. Ngwazi Premium Cream

Ngwazi Premium Cream is an alcoholic beverage inspired by Malawi's rural areas of abundant nature.
Made from dense cream from organic cattle, it will take you to Malawi with its chocolate, caramel and rum flavours.
Ngwazi Premium Cream is popular with young women as well as men.
It would also make an ideal souvenir for friends and family with a sweet tooth.
13. Macadamia Nuts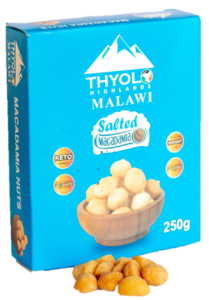 Malawi accounts for about 3% of global macadamia nut production and is the third largest producer in Africa, after South Africa and Kenya.
Macadamia nuts were introduced to Malawi's tea plantations in 1968 and are now Malawi's main source of export income.
The seedlings require patience, as it takes five years for the first fruit to appear.
In Malawi, macadamia nuts ripen during the rainy season between January and February.
Macadamia nuts can be purchased in large supermarkets such as Chipiku Store and Shoprite.
14. Bawo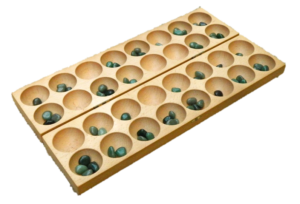 Bawo is a traditional Mancala board game.
It is a 'count and catch' game that has been played for centuries, not only in Malawi but also in other African countries such as Tanzania.
Walking around Malawi, you will see men everywhere playing this game, facing each other on the roadside or in the shade of trees.
Bawo is arguably the most popular board game in Malawi.
Once you learn how to play, you may become addicted to the depth of the game and play all day long.
Bawo boards are sold in souvenir shops or you can ask a carpenter to make you a custom-made board.
Beans and marbles are generally used for playing.
15. Kwanza Chocolate
Kwanza Cocoa farms and manufactures cocoa products in Malawi.
The products currently available are craft chocolates made from local, seasonal ingredients and are ideal as gifts from Malawi.
Kwanza's goal is to produce quality cocoa products locally, not just chocolate.
The team currently consists of nine people with a wide range of skills and knowledge.
Kwanza Chocolate can be contacted on 0993 582 413 or on Instagram @kwanzacocoa.
16. Key Holder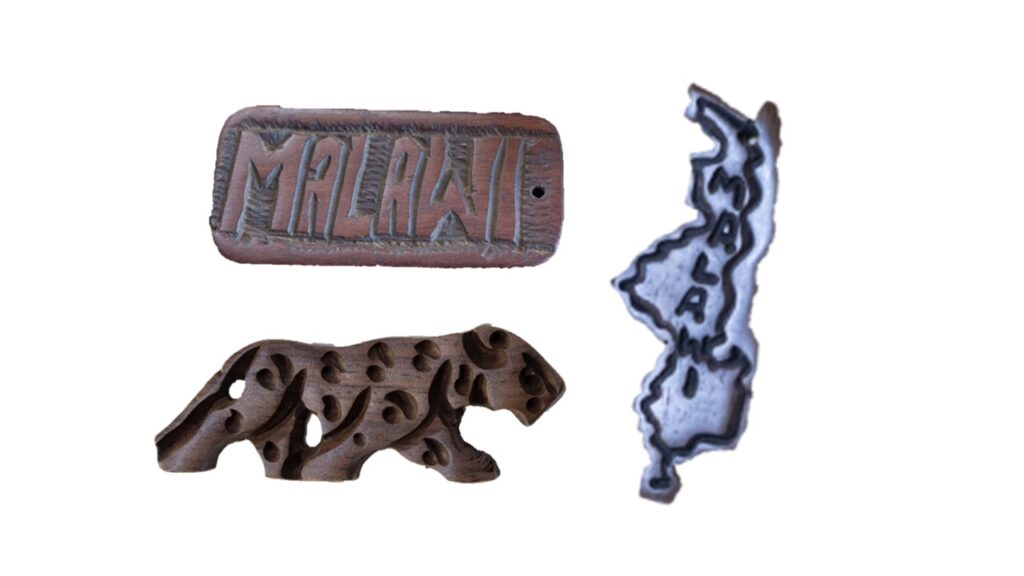 Small, affordable key holders have always been one of the most popular souvenirs.
Instead of "MALAWI", you can have your name, a friend's name or a favourite word engraved on the key holder to make it your own.
Why not make your memories in Malawi everlasting by engraving an original word on a map of Malawi or on an animal you have seen in Malawi?
You can find these key holders at the Area 4 Curio Market along Chilambula Road and other local curio markets.
17. Wooden Goblets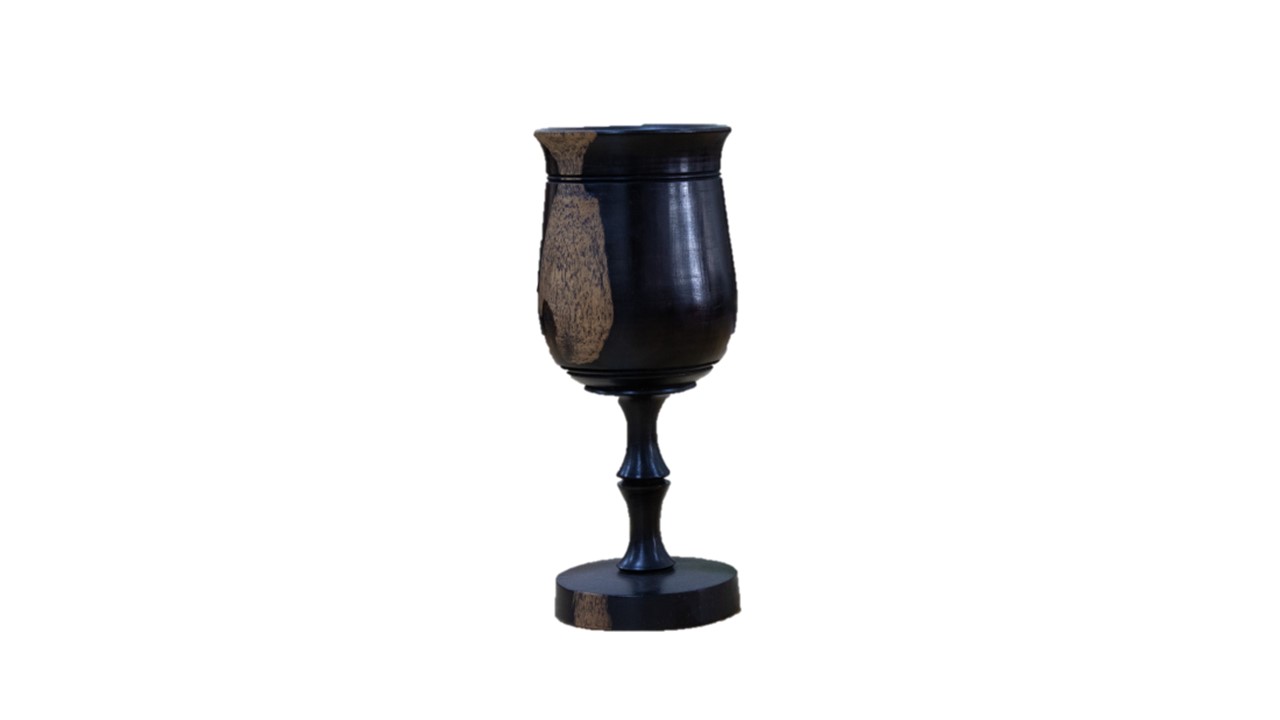 Wooden goblets were common in Malawi in the past and are still rarely used in rural areas of Malawi.
They are usually made by hand from a single piece of wood and make excellent gifts and souvenirs.
They can be found in souvenir shops such as Zathu Arts Café in Lilongwe and at local curio markets.
18. YEWO Jewelry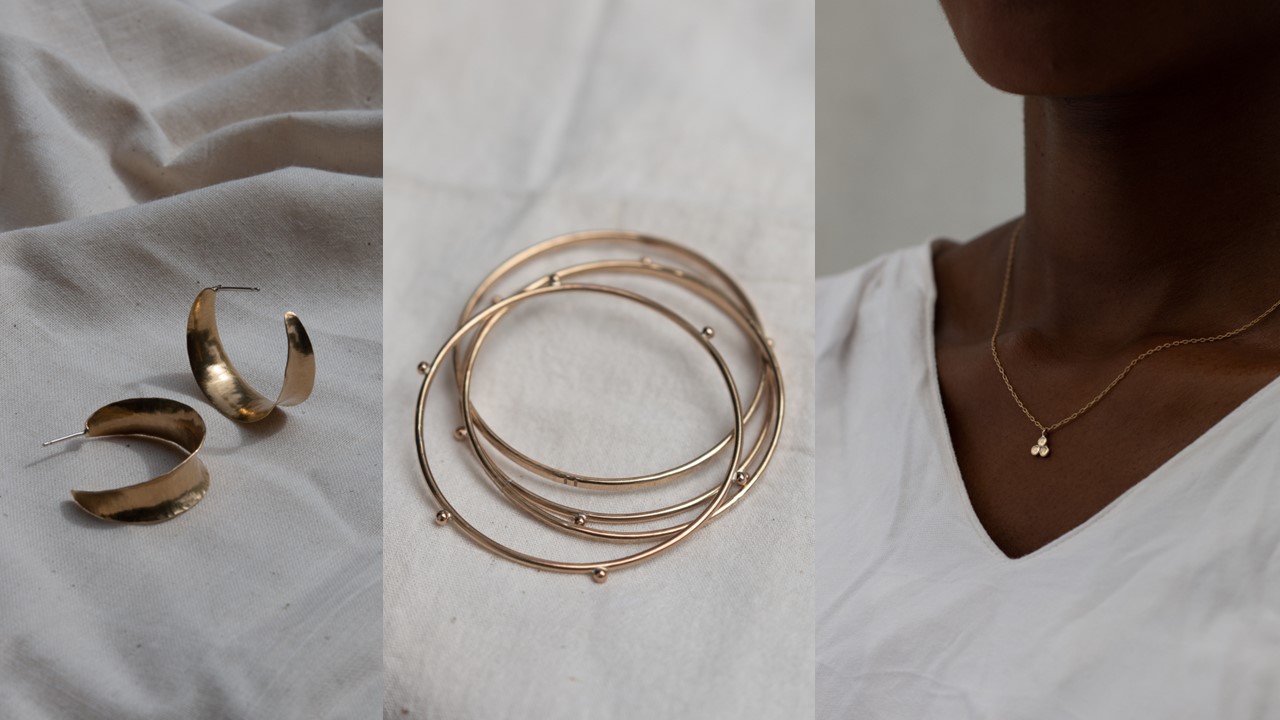 YEWO, is a Tumbuka word meaning 'thank you'.
YEWO believes in celebrating daily moments of gratitude through ethical craftsmanship and elevated designs to create jewellery that you can genuinely feel good about.
Their handcrafted jewellery includes the beautiful 'Chaka' bangles which are made entirely at their solar-powered workshop using hypoallergenic recycled brass.
These bangles come in a satin finish and make the perfect gift option as they fit almost all wrist sizes.
Each Chaka bangle comes with a jewellery care card, a hand-sewn gift bag, and a polish pad to keep your item looking bright.
This is what makes these bangles the perfect souvenir.
If you are in the northern region, why not visit the YEWŌ workshop in person?
The workshop is based in Manchewe Village (just down the road from Mushroom Farm, close to Livingstonia) and is open to the public Mon-Fri, 7 am-3 pm.
They also have an onsite shop which is open on Saturdays.
YEWO also offers door-to-door shipping within Malawi through courier.
To shop and place your order, you can send a message via WhatsApp on +265 880 732 220 or send a message via Instagram: @yewoshopmw.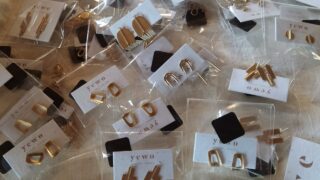 Shopping at Yewo Malawi in Livingstonia, Rumphi
Yewo Malawi Name Yewo Malawi Location Manchewe villa...
19. MARAVI COFFEE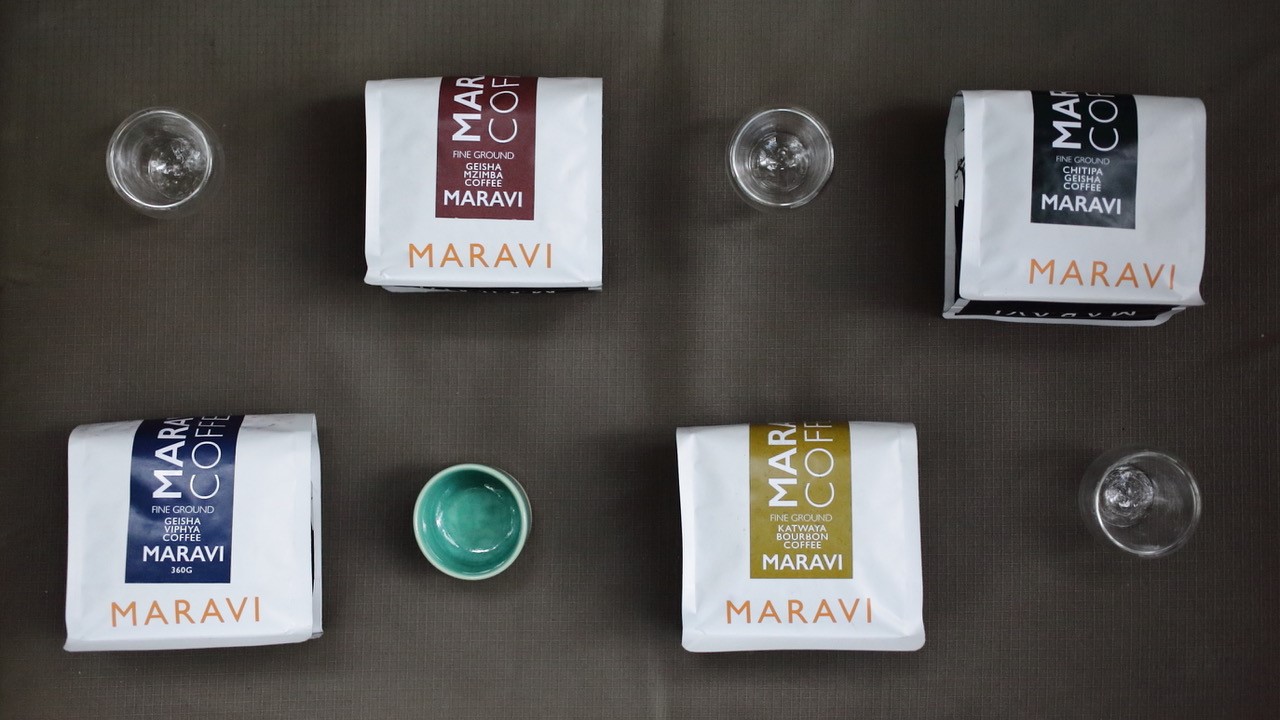 MARAVI COFFEE is a coffee brand inspired by Malawi that is an artisanal coffee experience from bean to cup.
Diverse varieties of coffee are grown in Malawi each with its unique flavour depending on the soil and the region it is grown.
MARAVI aims to showcase the range of Malawi-grown coffee as single-origin, region-specific coffees.
Currently, there is a selection of 5 regional coffees that are sourced directly from smallholder farmers in Malawi.
Each regional bean has its unique flavour notes.
MARAVI COFFEE is roasted in-house at Maravi Bakery in Lilongwe.
Their signature roast is a medium-dark roast that highlights the tasting notes of each regional coffee with a creamy, smooth balanced taste.
The retail MARAVI COFFEE products are packed in double valve re-sealable bags with a beautiful graphic inspired by the landscape and sunsets of Malawi.
Each single origin bean is colour-coded to highlight the region of origin.
Golden yellow represents Katwaya, Yellow Bourbon coffee grown in Chitipa while blue represents Geisha AA beans grown in Viphya.
MARAVI COFFEE products are available at Millie's Artisan Bakery and Café in Blantyre and in Lilongwe you can find them at Maravi Gardens, Kamuzu Airport Gift Shop, Maravi Bakery, and Chipiku stores.
Contact them on +265 888 232 596 or Instagram @maravicoffeemalawi
20. KATUNDU Cushion Covers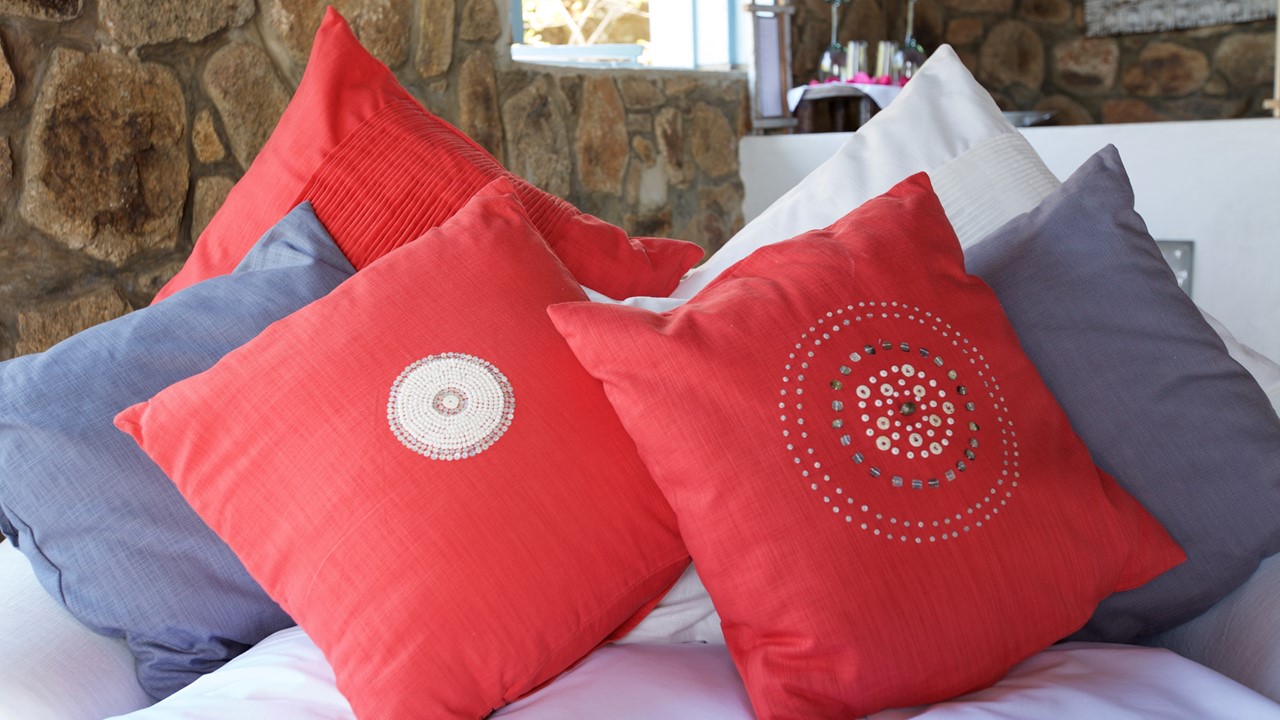 Since opening its doors in 2006, Katundu has worked towards empowering women through artisanal training and ethical employment by giving them the skills and knowledge required to improve their circumstances.
Katundu specializes in creating home décor, textiles, and bespoke lighting.
Their products are uniquely handmade.
Made on the shores of Lake Malawi, on the idyllic Likoma Island, the Katundu cushion covers are an excellent souvenir option because they are made with a light fabric making them easy to carry on a long journey.
Aside from that, the cushion covers are also adorned with tiny shells that will remind you of Lake Malawi.
The Katundu products are locally available at Pole Living in Area 43 or you can order them and other products online by contacting info@katundu.com or visiting  www.katundu.com
21. African Honey Products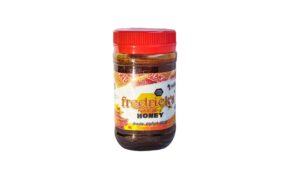 African Honey and Food Products engages the youth to create a sustainable value chain of high-quality honey produce.
They also produce organic honey collected from bees.
This honey is sourced from independent and smallholder farmers.
Honey from African Honey Products is packaged in lightweight plastic jars that are branded making this honey easy to carry.
Go ahead and grab a bottle of honey from African Honey Products to keep a taste of Malawi with you wherever you go.
You can find African Honey and Food Products at their offices in Malangalanga, Lilongwe, or contact them on +265 888 025 309