MV Ilala Ferry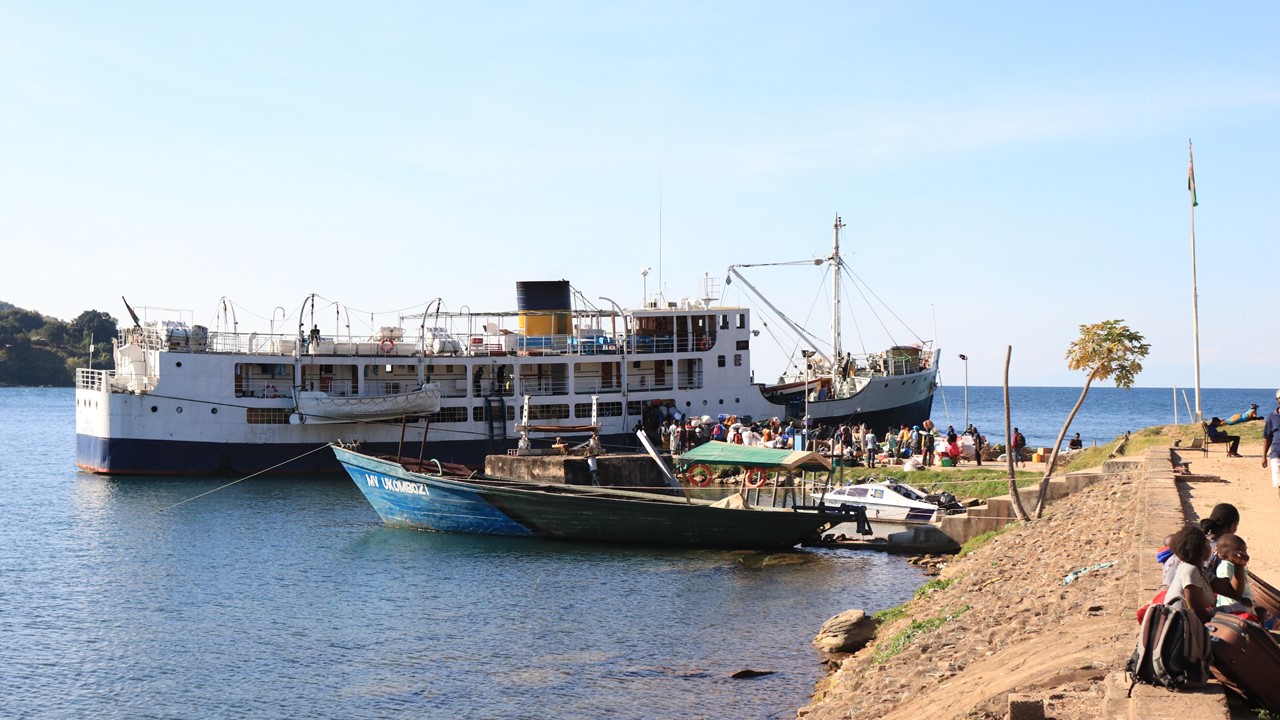 The MV Ilala ferry is the main means of transport around the lake and to the islands of Likoma and Chizumulu.
It is also one of the few reliable means of transport for tourists visiting Likoma island.
Built in 1949 and in service since 1951, the ship, which is 50 metres long and weighs 400 tonnes, serves both as a passenger and freight vessel.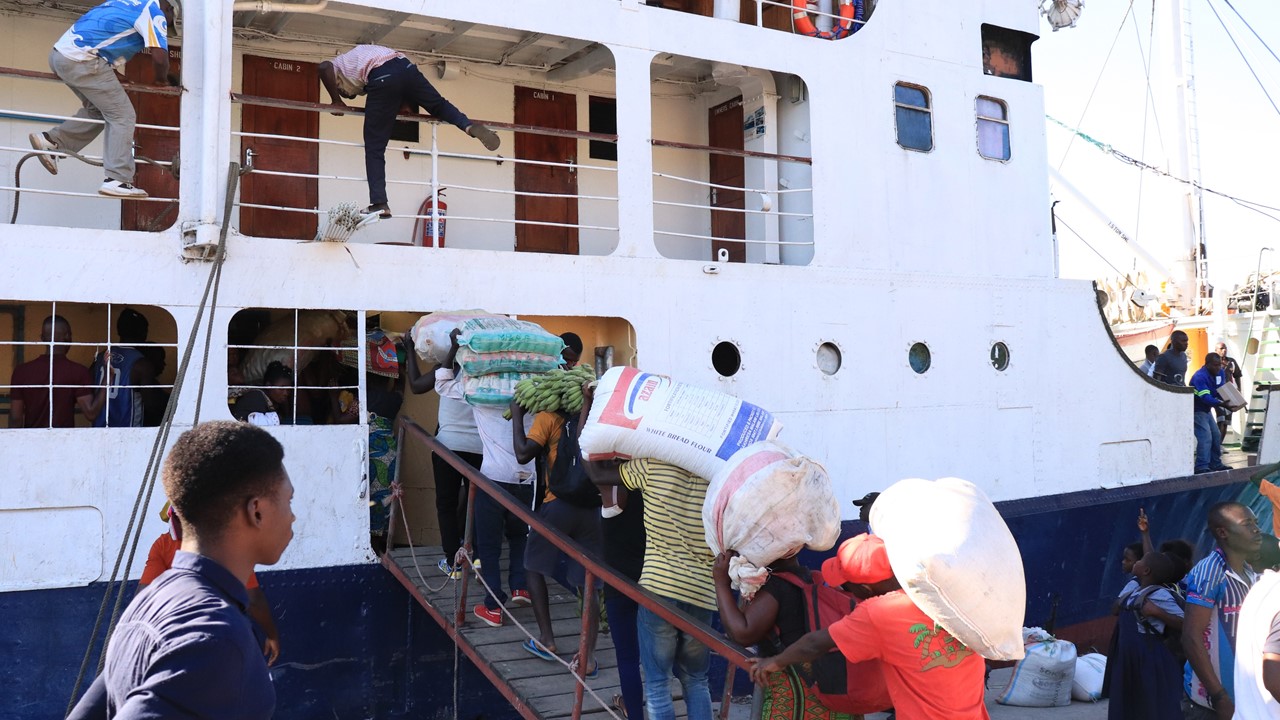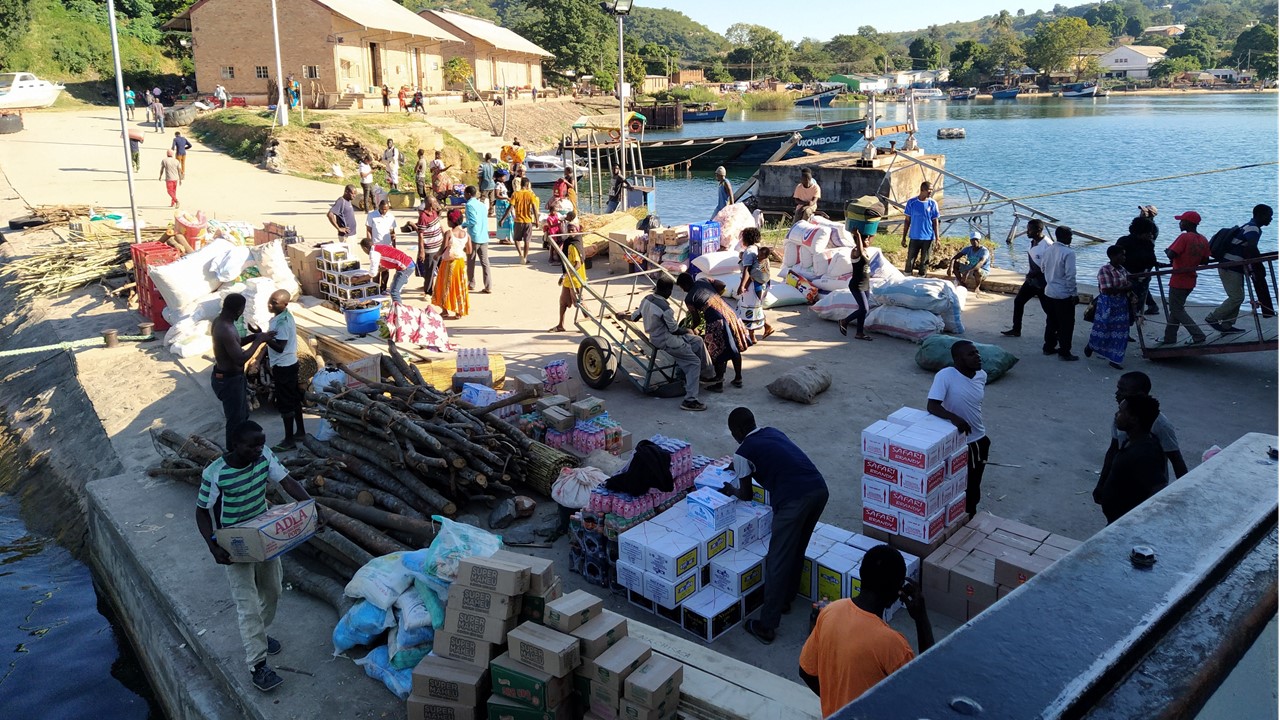 It travels between Monkey Bay in the south and Chilumba in the north, stopping 23 times a week at lakeside villages and towns.
The journey from one end of the lake to the other takes about three days.
It can accommodate around 400 passengers and has Standard Cabin Class, Upper Deck Class and Second Class, as well as a bar and restaurant.
*Restaurant
*Bar
At Likoma, the ferry does not go close to the harbour, so you have to change to a small boat.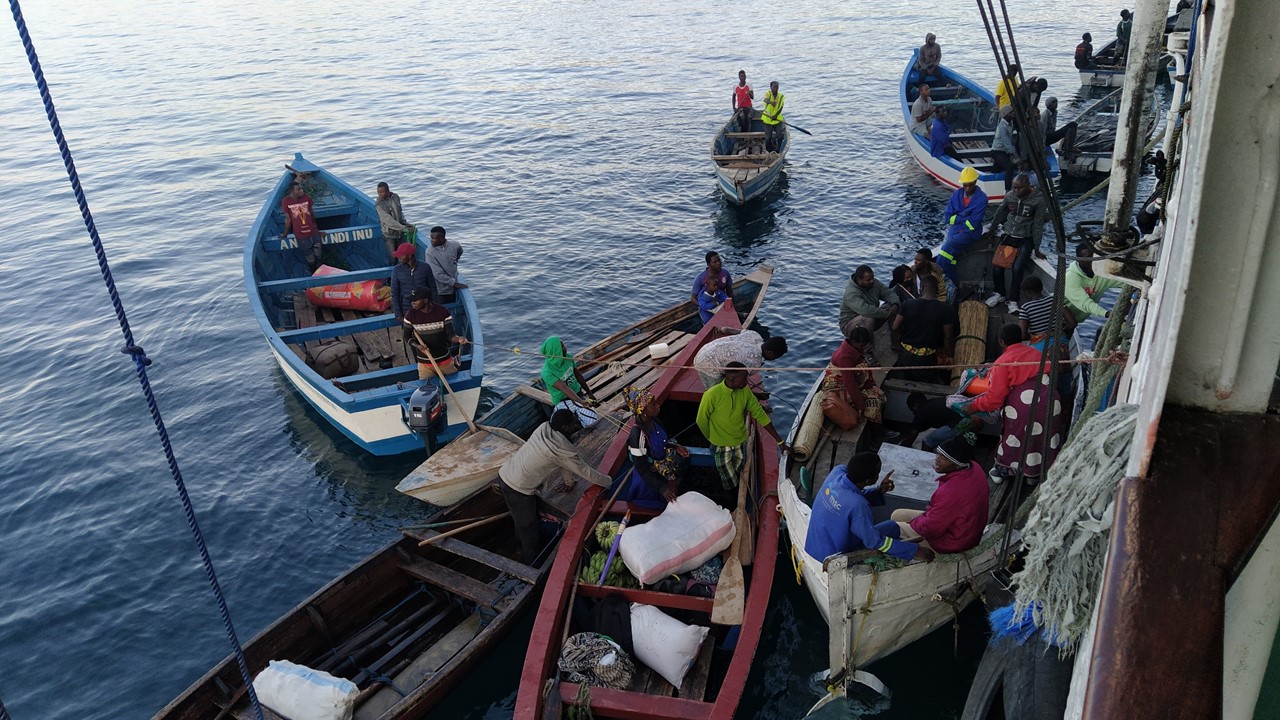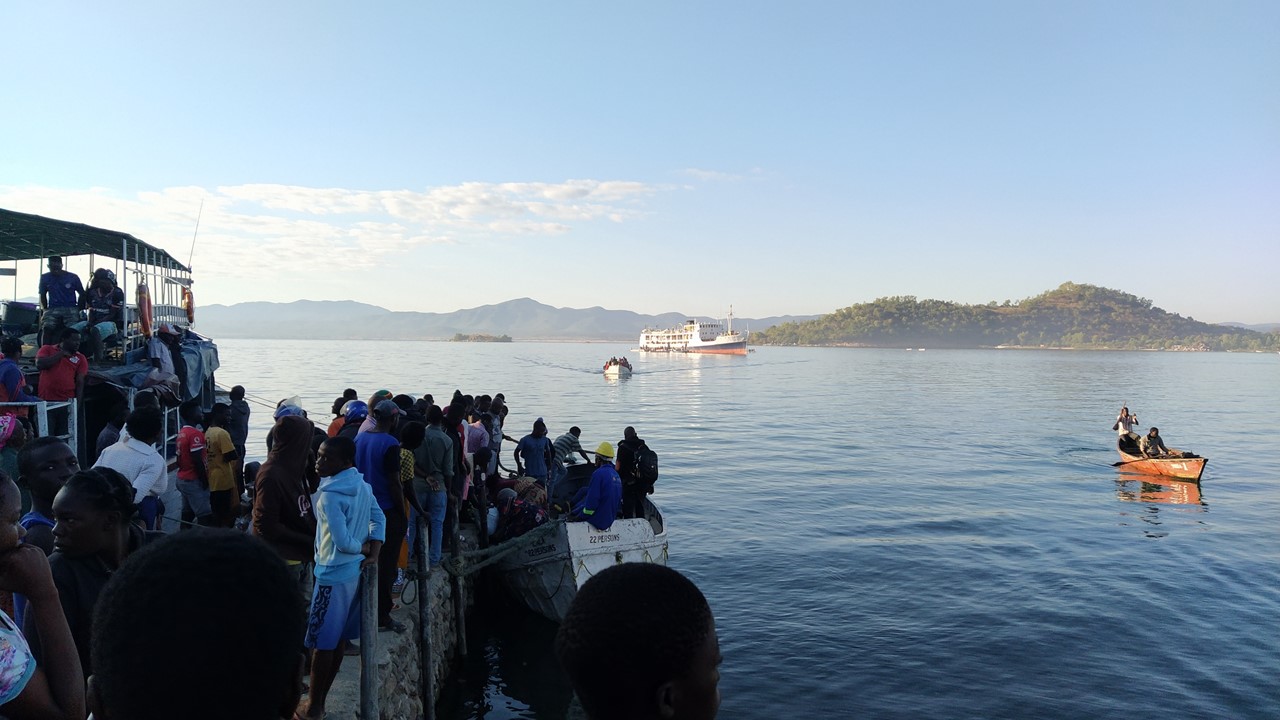 *Sunrise from the ferry
Visitors to Likoma Island are advised to take MV Ilala ferry from Nkhata Bay to Likoma Island.
Seat grades and prices between Nkhata Bay and Likoma Island
Standard Cabin   MK11,000 per person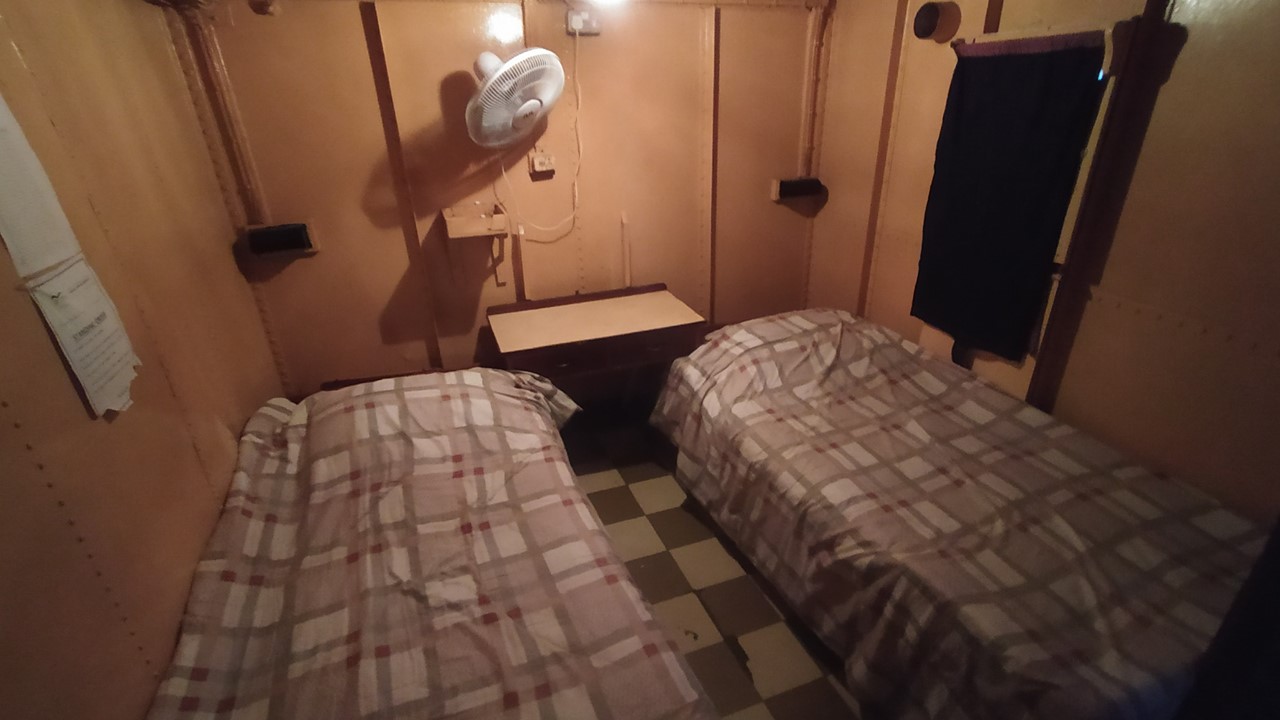 Upper Deck Class   MK7,650 per person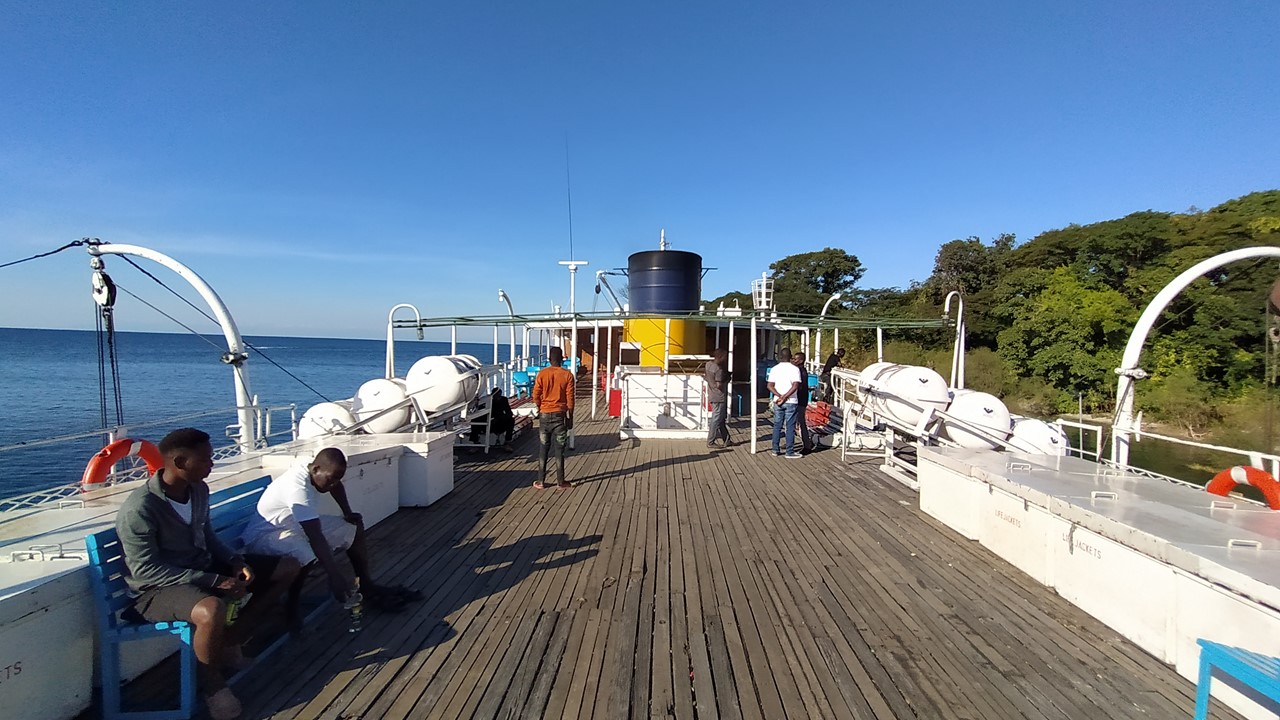 Second Class   MK4,100 per person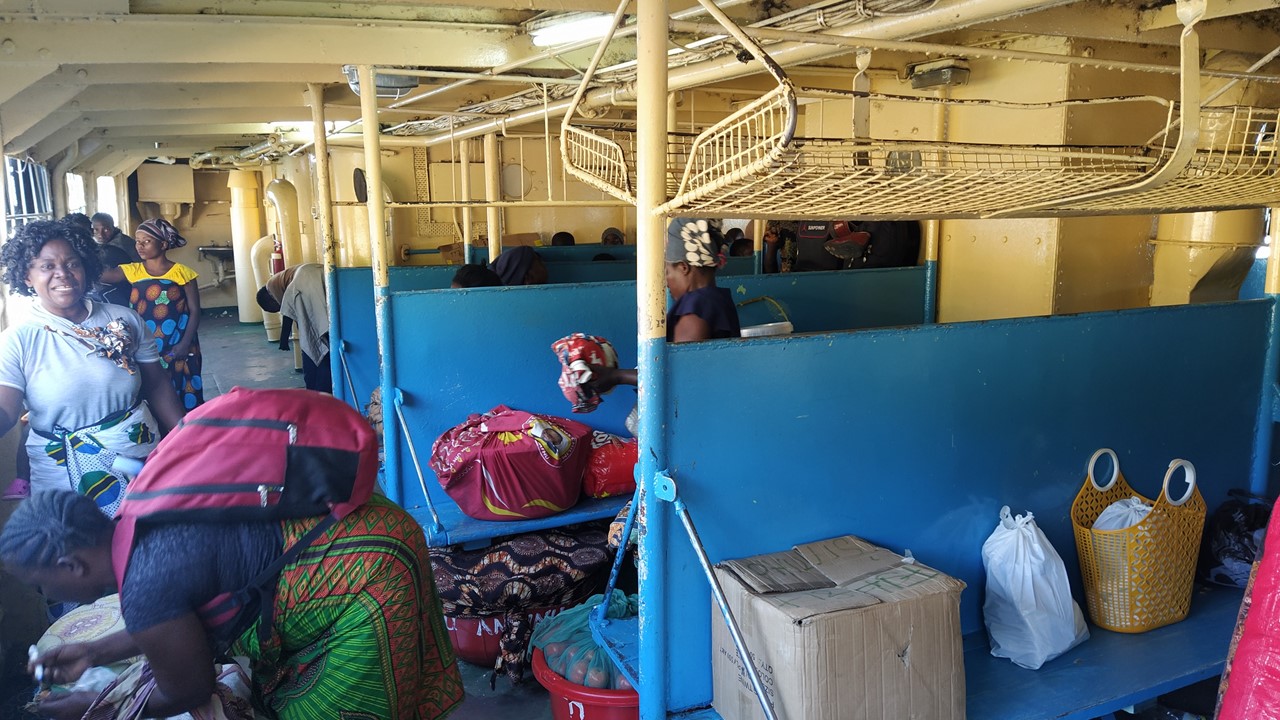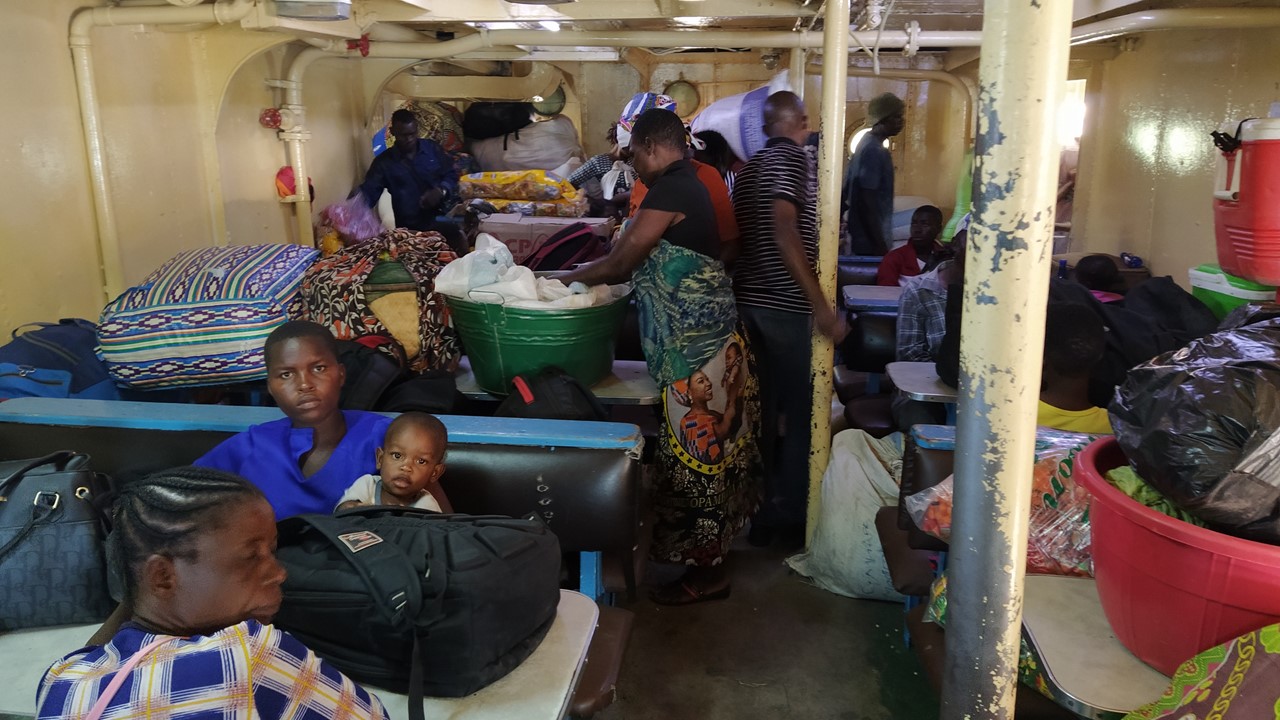 Schedule
From Nkhata Bay to Likoma Island
| | |
| --- | --- |
| Boarding starts | Monday 17:00 |
| Departure to Likoma | Monday 20:00 |
| Arrival at Likoma | Tuesday 6:00am |
*Schedule as of June 2021
From Likoma Island to Nkhata Bay
| | |
| --- | --- |
| Boarding starts | Saturday 16:00 |
| Departure to Nkhata Bay | Saturday 18:00 |
| Arrival at Nkhata Bay | Sunday 1:00am |
*Schedule as of June 2021
The ferry will dock at each port for a long time for loading and unloading.
The schedule is subject to change depending on weather conditions and cargo volumes, so please check with the ferry port for the latest schedule.