Download Magazines
Thank you for visiting the "Travel PLUS" and "Business PLUS" download page.
The Business PLUS provides fascinating and informative information on the business sector. If you want to start a business in Malawi or want to know more about the business climate in Malawi, these magazines are for you!
Travel PLUS also provides a reliable travel guide on Malawi. Whether you are visiting Malawi for the first time or looking for your next destination in Malawi, we can coordinate your trip that will give you the best insight into Malawi.
We hope you enjoy our magazines!
Travel PLUS Malawi
Vol.1 2023 – Latest
Contents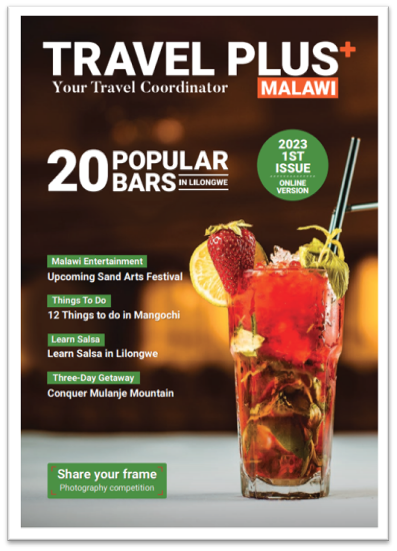 20 Popular Bars in Lilongwe
Art in Malawi
Conquer Mulanje Mountain
Malawi Entertainment
12 Things to Do in Mangochi
One Day Getaway to Game Haven Lodge
Discover Salsa Dance
Vol.3 2022
Contents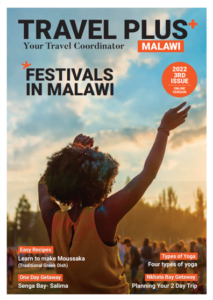 Festivals in Malawi

Art in Malawi

Weekend Trip to Nkhata Bay

Easy Recipes – Moussaka

One Day Getaway to Senga Bay, Salima

Sunset Drive to Bunda, Lilongwe

Discover Yoga
Business PLUS Malawi
Vol.1 2023 – Latest
Contents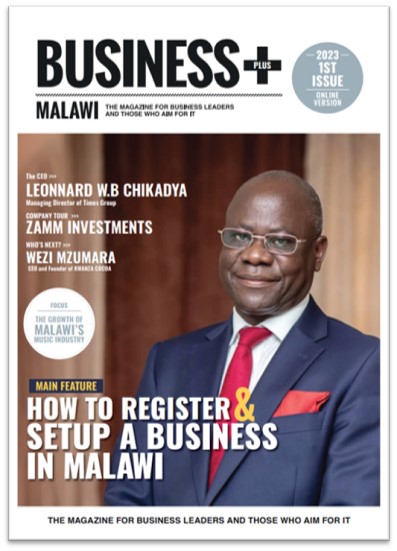 How to Register Your Business in Malawi
The CEO – TIMES Group
Company Tour – ZAMM INVESTMENTS
Things Only Found in Chitipa District
Suits of the Month
The Growth of Malawi's Music Industry
Who's Next – Kwanza Cocoa
Biogas Sustainable Energy in Malawi
Family Day Trip to Lynod & Eunice Leisure Farm
Vol.3 2022
Contents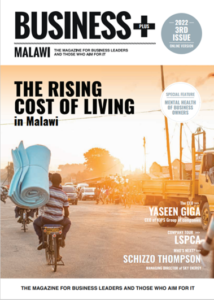 The Rising Cost of Living in Malawi

The CEO – KIPS Restaurant

Facility Tour – LSPCA

Things Only Found in Karonga District

Suits of the Month

Online Shopping in Malawi

Who's Next? – Sky Energy Africa

Mental Health of Business Owners
Family Day Trip to Kamuzu Dam