About Dedza Pottery
Basic Information about Dedza Pottery
Dedza Pottery is one of the major workshops for Art Safaris in Malawi, situated in the beautiful gardens of the Dedza Mountains forming the backdrop to this spectacular location.
It was established in 1987 by Christopher Stevens and Charity Stevens from the United Kingdom.
The Pottery has made use of locally sourced raw materials to create and develop an internationally recognised pottery business.
The pottery establishment employs over 130 people and thus plays an important role in both the local community and in Malawi's tourism industry.
The shop at the Dedza Pottery sells a wide range of useful and colourful handcrafted pottery.
Figurines in a variety of sizes illustrate Malawian life, including people at work and making music, minibuses and trucks.
Attractive, hand painted tableware includes plates, mugs, jugs and teapots.
Bathroom-ware and tiles are also available.
Dedza Pottery products are now found all over Malawi, as well as being sold for export.
It has long hosted the onsite restaurant which offers delicious cakes and a quiet place to relax with a roaring log fireplace and it now offers accommodation to a similar standard.
It arranges guided day trips to the various rock-art sites in the vicinity.
Guided walks on Dedza Mountain are also available.
Plan a Trip to Dedza Pottery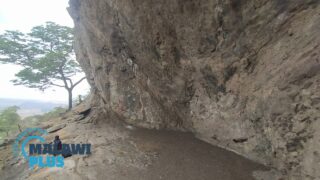 Chongoni Rock Art & Dedza Pottery, Dedza
Chongoni Rock Art & Dedza Pottery, Dedza Where to Go Chongoni ...
Accommodation at Dedza Pottery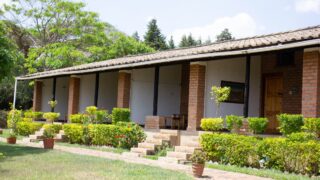 Dedza Pottery Lodge in Dedza
Dedza Pottery Lodge Basic Information about Dedza Pottery Lodge ...
Getting to Dedza Pottery