Traditional Arts and Crafts in Malawi
Malawi has a rich and colourful culture, with about more than 10 different ethnic groups, languages and customs that are unique to this small peaceful country.
Whether it's arts, masks or dresses, the cultural mix of Malawi continues to fascinate visitors and provide warm and friendly welcome as tourists continue exploring the definitive Warm Heart of Africa.
Literature
Like most countries in Africa, Malawi has a very rich tradition of oral literature.
Since independence, a new school of writers has emerged, although thanks to former president Hastings Banda's sensitivity to criticism, many were under threat of imprisonment and lived abroad until the mid-1990s.
Oppression, corruption, deceit and the abuse of power are common themes in their writing.
Poetry is very popular.
Steve Chimombo is remembered as one of the leading African writers as his poems received recognition in the form of the Noma Award for Publishing in Africa.
He authored novels including 'The Basket Girl' and 'The Wrath of Napolo', while his plays include a complex poetic drama, 'The Rainmaker' and 'Wachiona Ndani'. He also wrote the poems 'Napolo' and 'The Python', as well as the short story 'The Hyena Wears Darkness'.
Jack Mapanje is a poet whose work highlighted the injustices imposed by Malawi's post-independence government.
He is remembered as a brave writer who fearlessly criticised the political power of the one-party regime.
Jack Mapanje's first poetry collection, 'Of Chameleons and Gods', was published in 1981 and immediately banned because it criticised the government.
Mapanje was arrested and imprisoned without charge; he was eventually released in 1991.
The publishing industry in Malawi is largely dominated by male writers; however, there are a number of brilliant female writers using their skills to promote the rights of women.
Upile Chisala is one such writer whose creative writing has led to international recognition. In March 2018, as part of 'Okay Africa's 100 Women 2018' project, the 25-year-old appeared among other African women whose work is considered to be making an impact around the globe.
Her belief that African women are the best storytellers is the driving force behind her success.
Now a global figure, Chisala writes poems aimed at empowering and supporting her fellow female compatriots.
She is currently working on a new collection of poems while her published books Nectar (2017) and Soft Magic (2015) are being sold across the world.
Her literary work also aims to preserve Malawian culture and African history as a whole.
Wood Carving
Malawian artists have traditionally favoured the three dimensions of sculpture rather than painting or drawing.
Elaborately carved wooden sculpture is a traditional Malawian form of art.
Carving skills are passed from father to son and the pieces take many forms, from plaques representing Malawian and African scenes to chiefs' chairs.
These traditionally feature ornate carvings of dances, animals and day-to-day village life.
The carvings are prized by tourists not just for their traditional representations, but also for the relatively rare hardwoods from which they are made.
In Malawi, a number of artists sell their work along the shores of Lake Malawi.
Paintings
In recent years, the appreciation for paintings as well as digital art has been on the rise as the youth have dominated the art scene.
Prehistoric rock paintings represent the earliest form of human creativity and this is no less true than in the case of the art found at Chongoni Rock Forest Reserve, Malawi's most underrated national treasure.
There are two examples of tribal art found in the 127 drawings discovered so far: red ochre images painted by the Akafula tribe depict scenes of hunting, a common pastime.
Newer, white drawings portray peaceful farming scenes painted by the Chewa people who settled in the area later on.
Despite being a UNESCO World Heritage Site these ancient records have received surprisingly few visitors.
Museums in Malawi
| | |
| --- | --- |
| Museum | District |
| The Cultural and Museum Centre | Karonga |
| The Mission Museum | Livingstonia, Rumphi |
| Kungoni Centre | Dedza |
| The Lake Museum | Mangochi |
| The Chichiri Museum | Blantyre |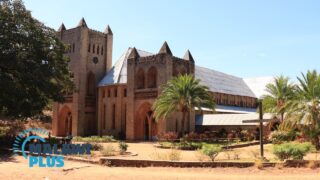 12 Cultural and Historical Sites and Museums to Visit in Malawi
12 Cultural and Historical Sites and Museums to Visit in Malawi Mal...
Artists in Malawi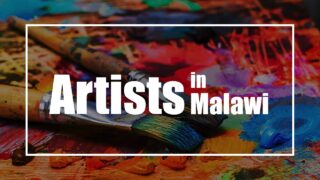 Artists in Malawi
Artists in Malawi Malawian artists have traditionally preferred the...