Bamboo Boutique Hotel Restaurant and Bar
About Bamboo Boutique Hotel Restaurant and Bar

| | |
| --- | --- |
| Name | Bamboo Boutique Hotel |
| Cuisine | Continental Cuisine and Bar |
| Location | Area 12, Lilongwe |
| Phone | +265 (0) 996 999 922 |
| Opening Hours | 6:30-22:30 (Mon-Sun) |
Located within the Bamboo Boutique Hotel in the residential Area 12 is a picturesque bar that sets the tone for the business class.
The bar is decorated tastefully with a blend of international and local décor that will make you feel right at home.
An upside-down wine glass rack adorns the bar area and will catch your eye as you place your order.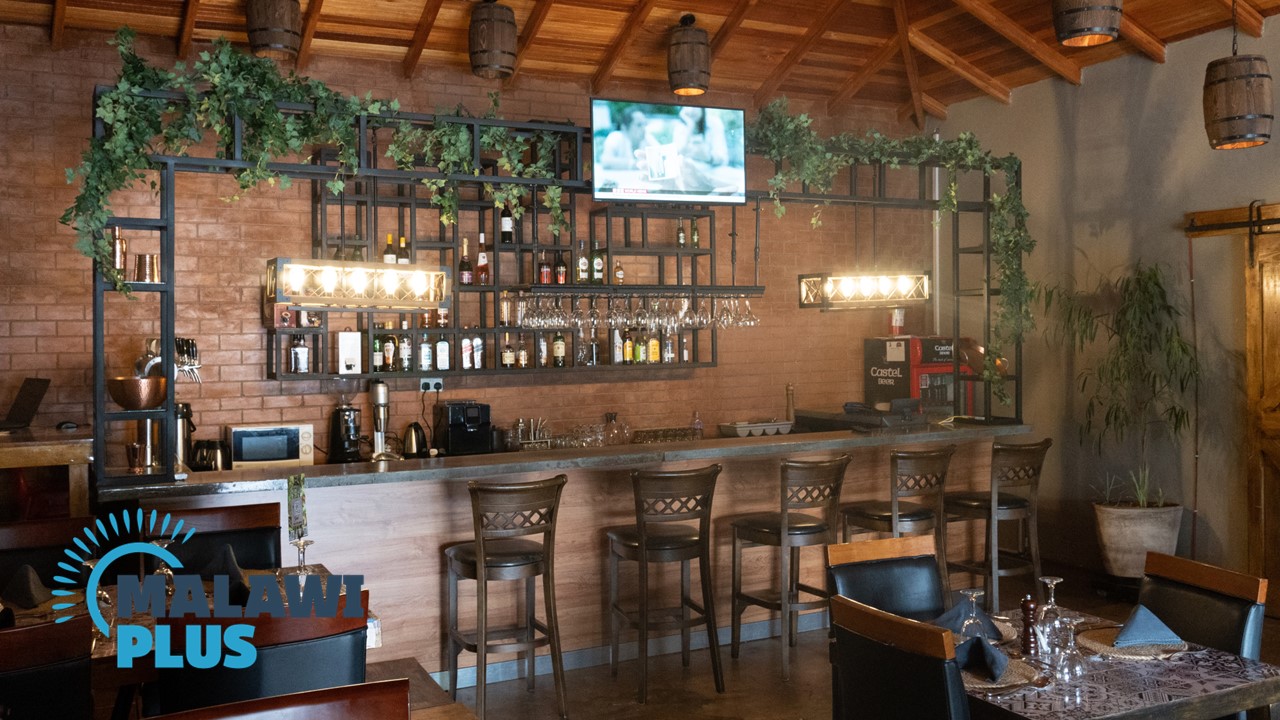 Signature drinks at the Bamboo bar include the Moscow Mule which has hints of vodka and ginger beer.
What makes this drink even more interesting is the fact that it is served in a copper mug that keeps the temperature of the drink cool.
The bar at the Bamboo Boutique Hotel is perfect for those who like to enjoy their drinks in a relaxed environment.
Location