Boat Tour in Nkhata Bay
Duration: approx. 3 hours
There is no reason not to go on a boat tour when you are in Nkhata Bay.
The lake has a number of attractions that are not easily seen from the land.
A boat trip can be arranged at any of the lodges in Nkhata Bay.
Boat Tour Activities
1. Fish Eagle Feeding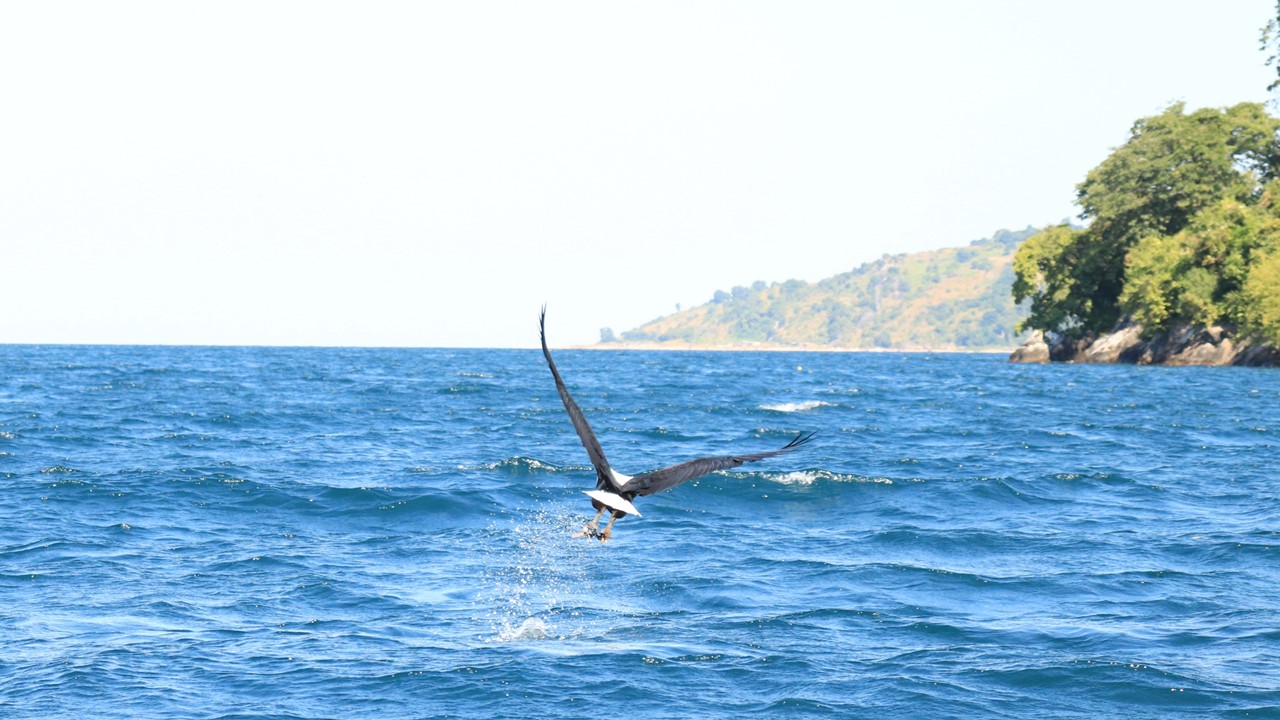 When the guide spots a fish eagle, he whistles to attract the attention of the fish eagle perched in a tree on the cliff.
When the fish eagle sees us, the guide throws the fish into the lake and the fish eagle spreads its large wings and descends rapidly towards the fish.
2. Cliff Jumping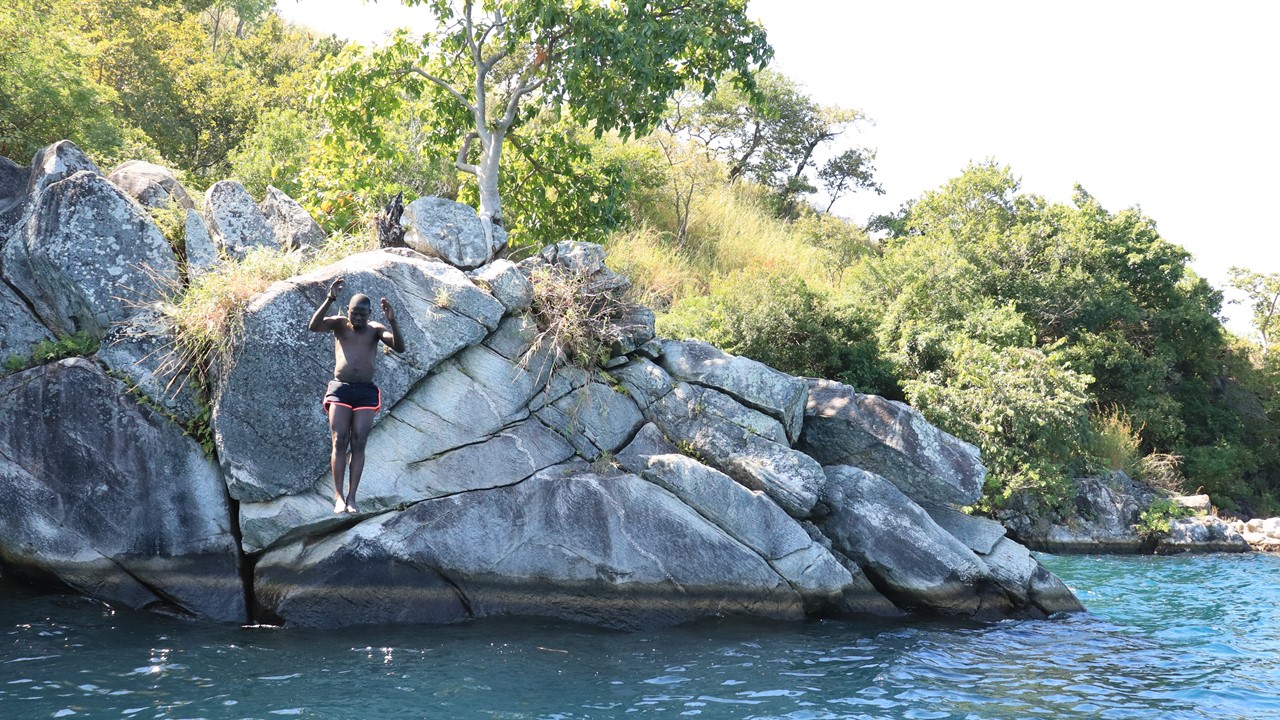 Jump from the top of a 5m high cliff.
From the water it looks easy, but from the top of the cliff, the water seems so far away that it is hard to jump in.
Do you have the courage to take the plunge?
3. Snorkelling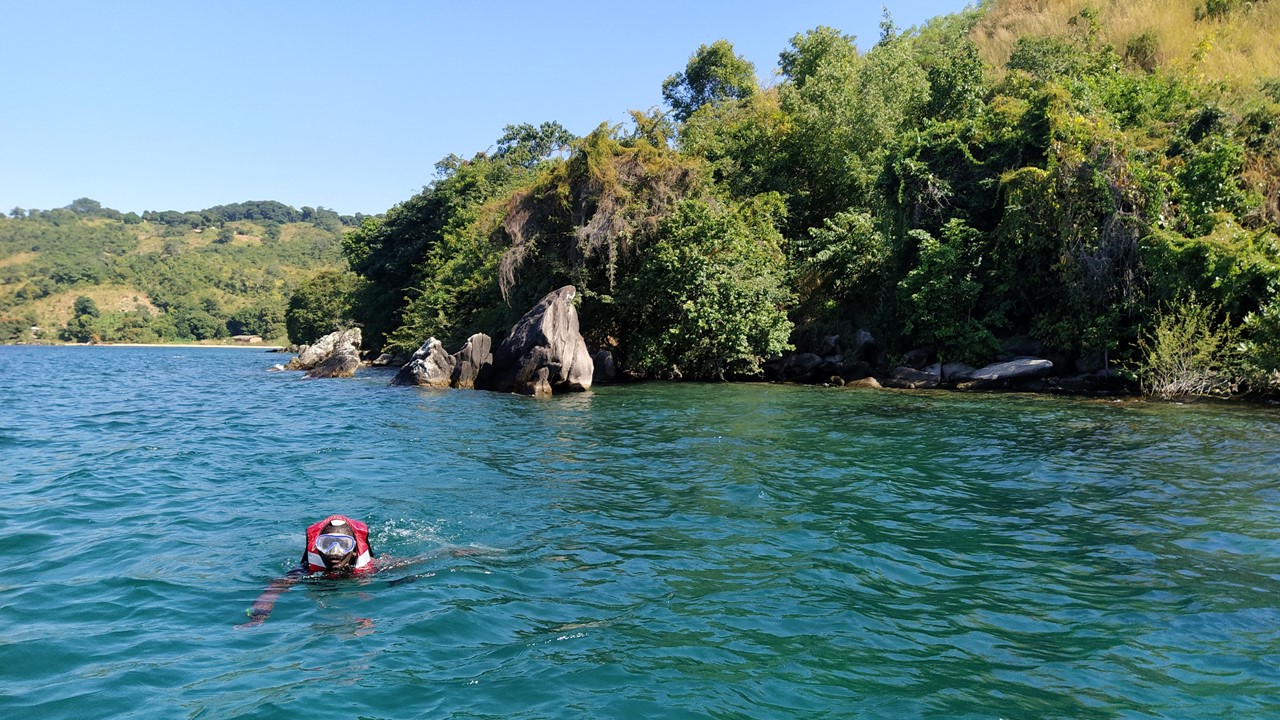 Nkhata Bay's majestic Rift Valley landscape is reflected in the dramatic rock formations, caves and cliffs that are also created below the water's surface.
These features make Nkhata Bay one of the best snorkelling spots in Malawi.
The clear turquoise waters of Nkhata Bay are home to a variety of colourful and beautiful fish.
4. Sandy Beach (Mpapa Beach)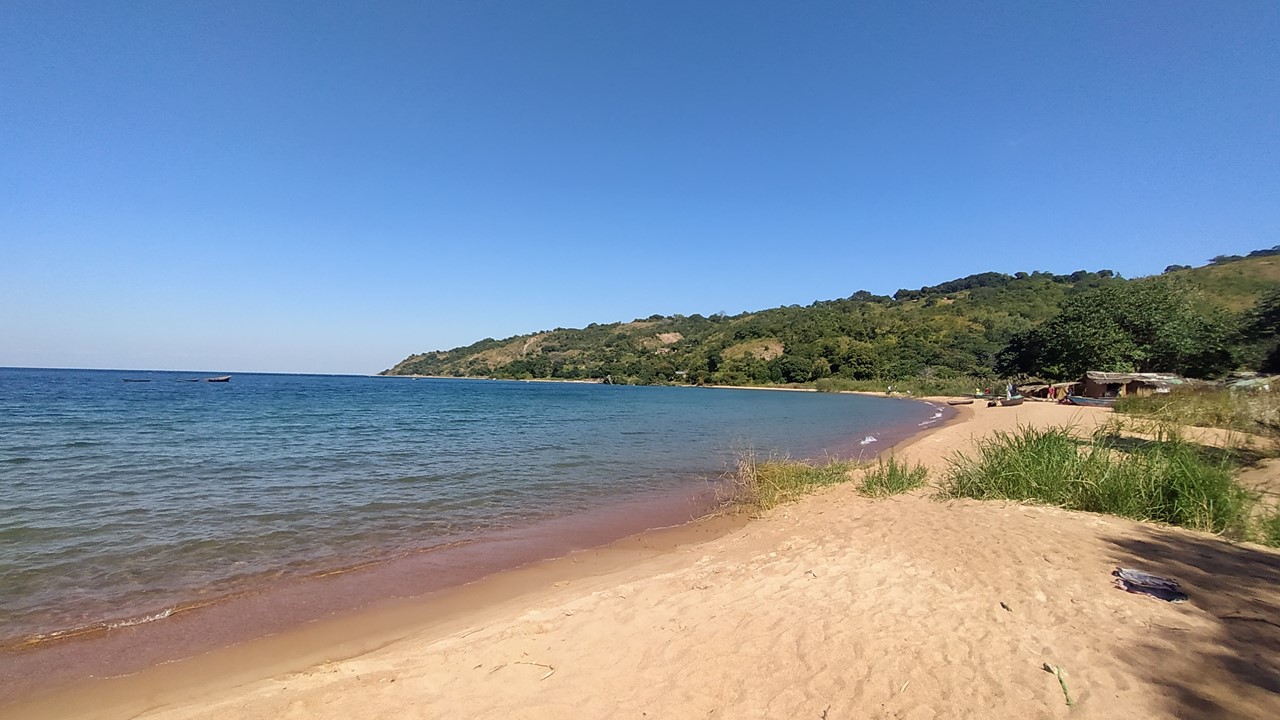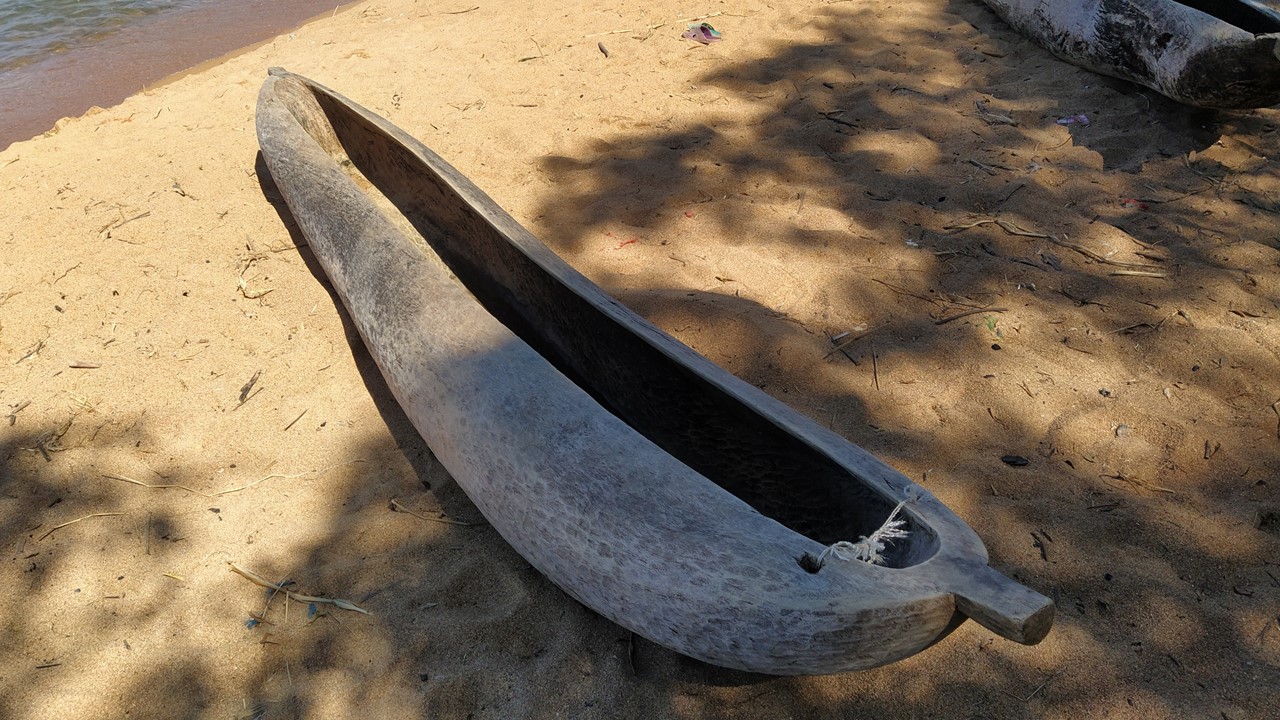 This is the beach where beach volleyball and beach football matches are played, and where you can relax on the beach while watching fishermen come back from the lake, sorting fish and maintaining their nets.