Umodzi Park Bush Bar
About Umodzi Park Bush Bar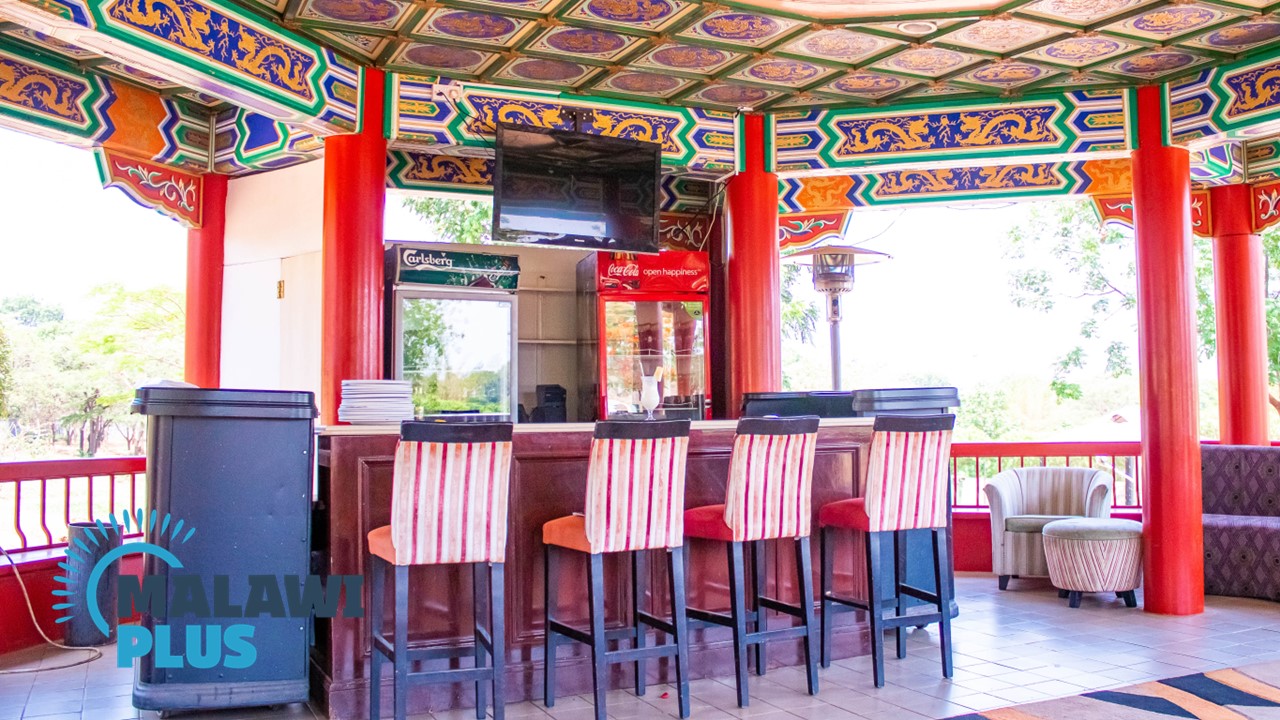 | | |
| --- | --- |
| Name | Umodzi Park Bush Bar |
| Type | Bar |
| Location | Umodzi Park, Presidential Way, City Centre, Lilongwe |
| Phone | +265 (0) 994 842 141 / +265 (0) 1 789 888 |
| Opening Hours | 10:00-22:00 (Mon-Sun) |
Chilled vibes and gorgeous architecture are at the very core of the Bush Bar at Umodzi Park Hotel.
Designed with distinctive Chinese architecture, the Bush Bar lies not too far from the Umodzi Park Hotel, almost hidden by surrounding trees and shrubs.
The bar is equipped with tasty beverages that most people enjoy.
You can also order food from a nearby buffet which has extensive selections that you will most love.
Since the Bush Bar is hidden away, it provides the best venue for drinkers that are looking for a bit of privacy with the convenience of being right in the middle of the city.
The bar has an upper section in which you can explore and take in the beautiful views of the capital city while sipping on a cider or beer.
Location