About Chikala / Malape Pillars
Basic Information about Chikala / Malape Pillars
Located at the skirts of the Chikala Hills in Machinga district, Chikala Pillars are mysterious and beautiful sandstone pillars created by erosion and gullying.
It is also known as Malape Pillars by locals.
Some people call it 'Malawian Canyon' as it looks like the Grand Canyon of the United States.
Although the place is not as well-known as Mount Mulanje or Liwonde National parks, these amazing formations are worth a look.
An entrance fee of MK2,000 per person may be charged.
If you wish to reach the pillars by own means, 4×4 cars are highly recommended, especially during the rainy season.
Plan a Trip to Chikala / Malape Pillars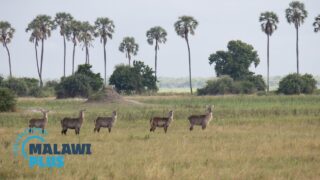 Liwonde National Park & Chikala Pillars in Machinga
Liwonde National Park & Chikala Pillars About Liwonde National ...
Getting to Chikala / Malape Pillars