Crestview Restaurant
About Crestview Restaurant
| | |
| --- | --- |
| Name | Crestview Restaurant & Guest House |
| Cuisine | Malawian Cuisine |
| Location | Town in Nkhata Bay |
| Phone | +265 (0) 996 901 002, +265 (0) 881 174 804 |
Crestview Restaurant is a local food restaurant in Nkhata Bay.
It is the place to go if you want to try traditional Malawian food, especially the unique dishes of Nkhata Bay.
The most recommended dish is Batala (butter fish) with Kondowole.
Kondowole is a local Malawian food mainly eaten in Northern Malawi.
While Nsima is made from maize flour, Kondowole is made from cassava flour.
If you are in Nkhata Bay, you should definitely try Kondowole.
Some people say that if you eat it for lunch, you don't need to eat anything else in the evening because it is so filling and you don't get hungry.
Recommendations at Crestview Restaurant
Batala with Kondowole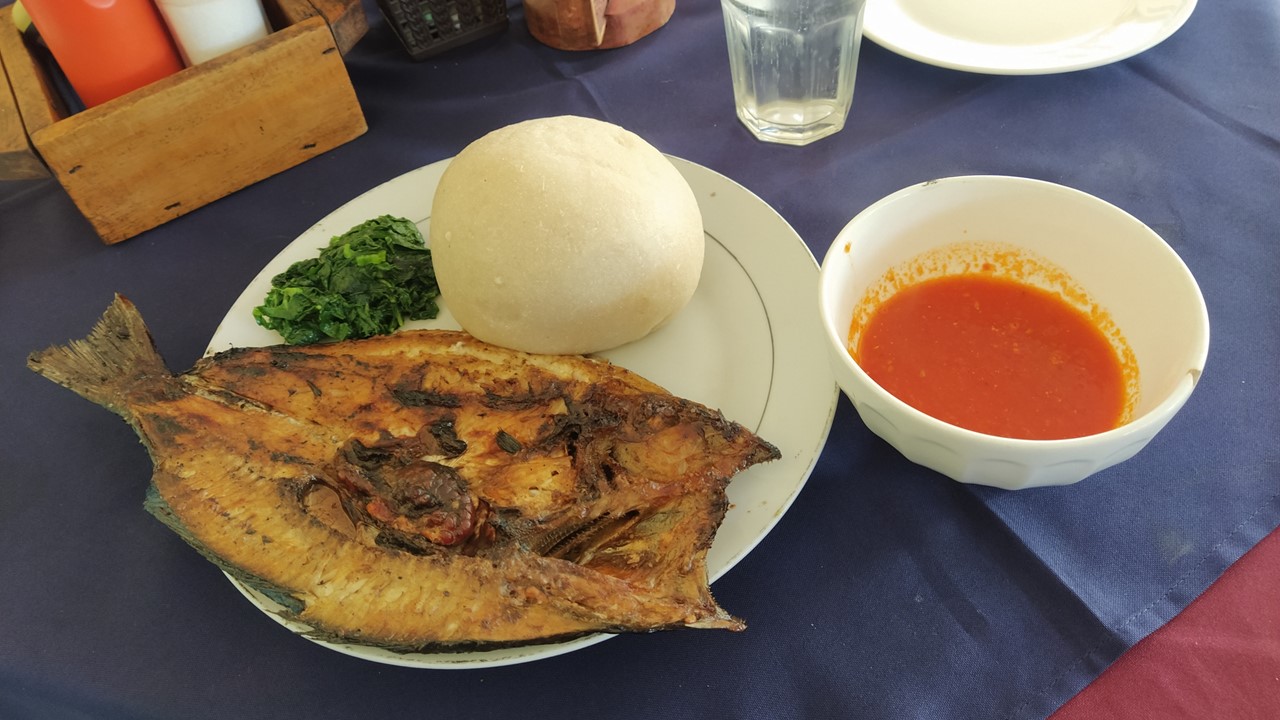 Location