Interview with the CEO of ECORIDE
Pilirani Namalomba
Education Background
2020
Bachelor's Degree of Accountancy, Exploits University(Lilongwe, Malawi)
2004
Diploma in Accounting and Business with ACCA
2001
Certificate in Financial Accounting, Malawi College of Accountancy (Blantyre, Malawi)

Interview
Interview Date: April, 2022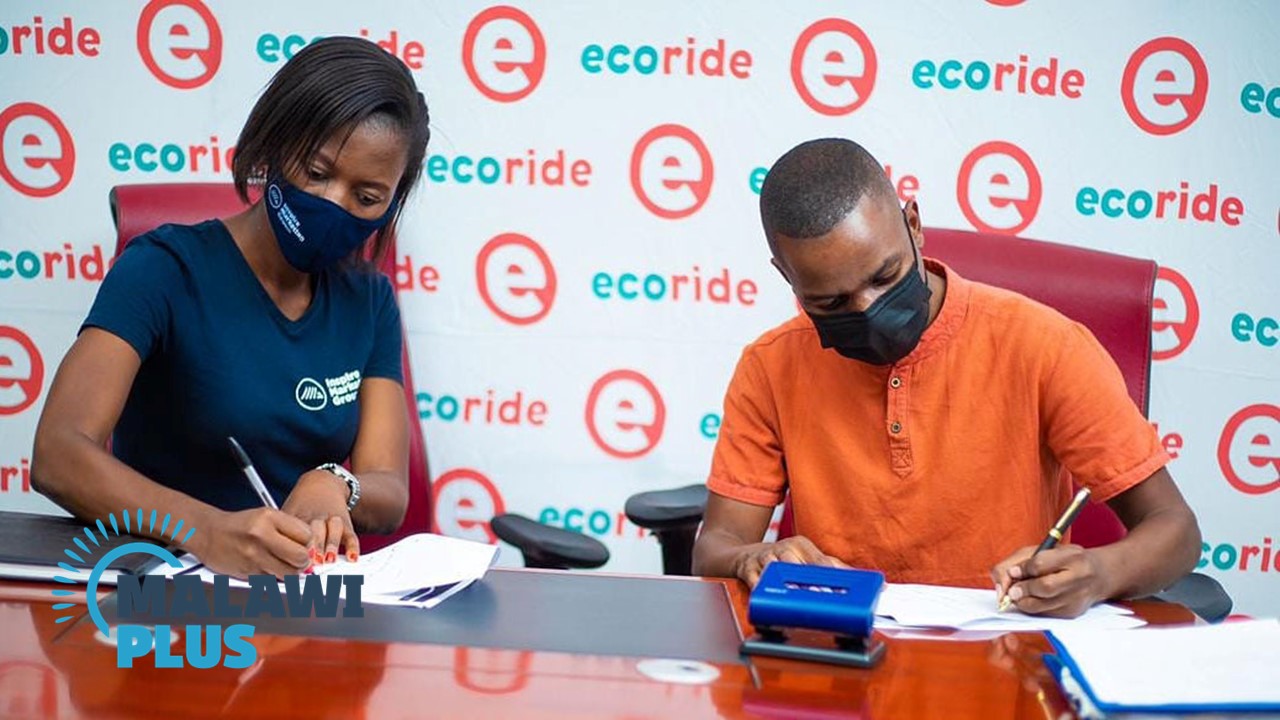 "WE ARE THE PIONEERS INDEED AND SOMETIMES COMPETITION CAN HELP YOU GET BETTER."
MALAWI PLUS
Please tell us about yourself.
My name is Pilirani Namalomba. I am an Accountant by profession. I hold a Bachelor of Accountancy Degree.
MALAWI PLUS
Can you describe what Ecoride is?
It is a smartphone taxi services application that connects riders (customers) with drivers.
MALAWI PLUS
What was the motivation for founding Ecoride?
The main motivation was that this concept was already global so it was just a matter of localizing it.
In the past, riders have been subjected to unfair treatment for a very long time and the security of customers was compromised.
Our aim was to offer security, safety and convenience to the people of Malawi while creating business opportunities for people at the same time.
MALAWI PLUS
It has been four years since Ecoride was founded, what has the response been like so far?
It is a challenge still. People are basically taking time to embrace the new technology.
Nevertheless progress is notable and we expect people to become fully technological in no time.
MALAWI PLUS
Why is Ecoride not as popular in other cities as it is in Blantyre?
We are mostly in Blantyre and Lilongwe. I would agree with you.
However, we are also in Nkhotakota, Zomba and Mangochi on a small scale.
Plans are underway to fully launch our services in Mzuzu, Zomba and Mangochi before the close of the year so that these cities and town can enjoy the benefits of Ecoride just as much as Blantyre and Lilongwe.
MALAWI PLUS
What activities do you have in place to make people familiarize themselves with your services?
We engage in a lot of activities s a way of fulfilling our Corporate Social Responsibility.
We have been active during the peak of Covid-19 by donating equipment to City Assemblies to help prevent Covid.
We have also been involved in Tree Planting exercises in the wake of the cyclones that hit our country to ensure that future generations do not go through the suffering that we went through.
We continue to be involved in numerous activities involving the youth in Malawi, not to mention business opportunities that we have managed to offer most Malawians.
MALAWI PLUS
You are the pioneer of bringing an Uber-like service to Malawi. How has the competition been with other companies that tried to do this too?
We are the pioneers indeed and sometimes competition can help you get better.
New entrants into the market is always a motivation to us.
It helps us to always be on out toes and it brings out the best from Ecoride.
MALAWI PLUS
We have heard of people being attacked or kidnapped by taxi operators. How do you ensure the security of people using Ecoride?
It is sad that transport industry is being tarnished by a few selfish individuals.
Ecoride drivers undergo a criminal background check and in-person training.
Ecoride also has zero tolerance on alcohol and drug use.
The safety of our drivers and customers is a priority.
With the Ecoride application, all details of a trip are recorded in our systems.
Therefore, the name of the driver, the car being used, the name of the customer, the location they were picked and the location they were dropped including the maps of the entire trip are all recorded.
So if any incident happens to either party we definitely know where to start from.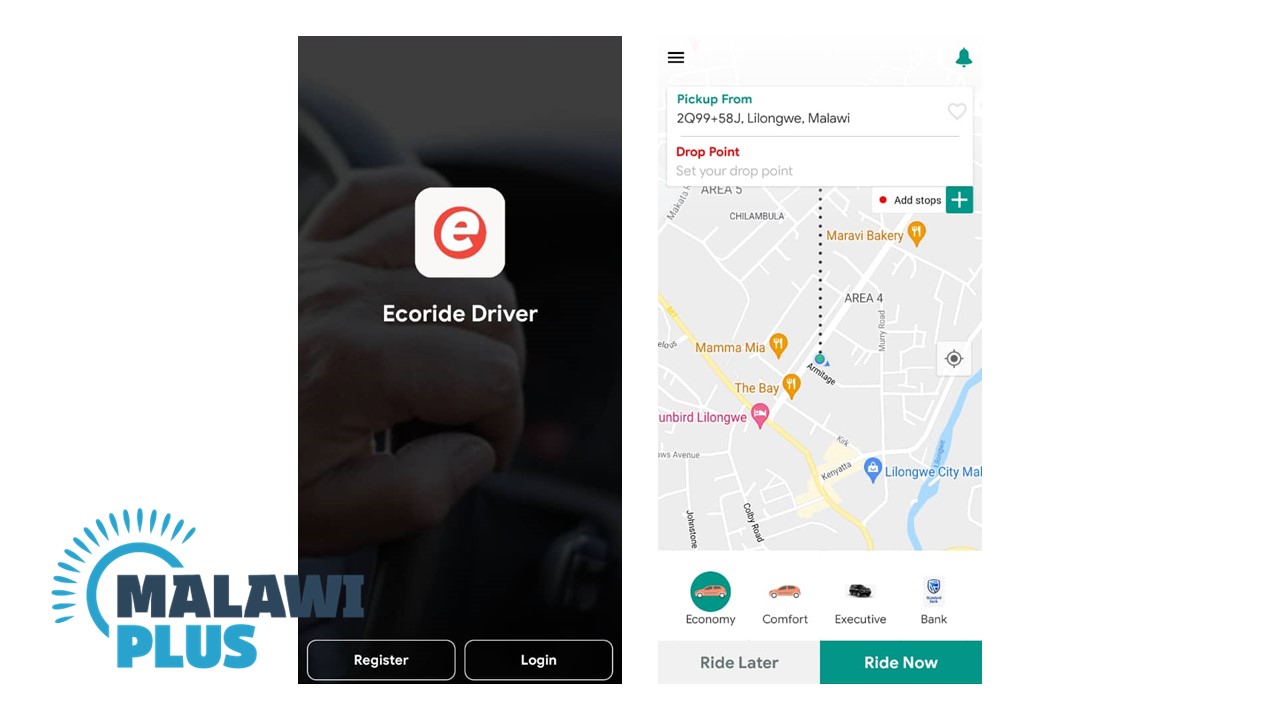 MALAWI PLUS
There have been some concerns that the application doesn't always work. What improvements have been made to remedy this?
The application is working perfectly now.
We have a highly qualified team that monitors the system 24/7.
All hiccups that we were facing in our early days were completely worked on.
MALAWI PLUS
Last year (2021), you partnered with Fatsani movie creators for the drive-in to allow movie-goers that don't have vehicles to attend the screening. How was that experience?
It was a great one of a kind experience.
We felt honoured to be part of a historic phase of the Malawi Cinema which has a huge potential.
It is things like these that we are committed to supporting.
MALAWI PLUS
What plans do you have for the future?
We plan to reach all parts of the country, every town and every city.
This will offer local communities an opportunity to work with Ecoride and improve their livelihood.
We also have ambitions to try to bring Ecoride to our neighbouring countries.
MALAWI PLUS
What challenges have you encountered in your career?
Being a business executive, our fragile economy is always a headache.
MALAWI PLUS
How do you spend your free time?
I love watching football. I am a Chelsea FC fan. I enjoy going on drives and also just hag our with family and friends.
CEO's Principles
CEO'S PRINCIPLES
Vision
Consistency
Perception
Leadership
Reputation  
These are five principles that I have in my working environment.
Interviewed on April, 202