Off-road Vehicles (Go-karts & Quad Bike) in Malawi
About Extreme Engineering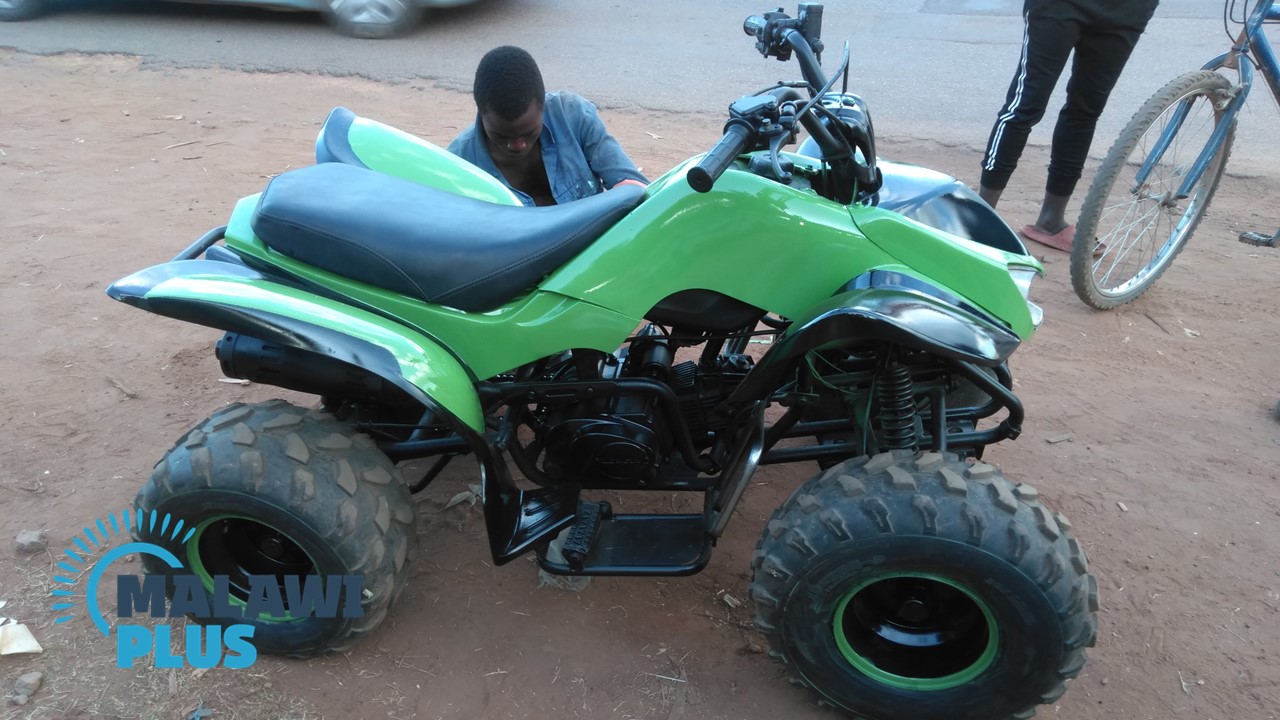 | | |
| --- | --- |
| Company Name | Extreme Engineering |
| CEO | Pakel Patrick Chikoja |
| Phone Number | +265 (0) 996 570 640 |
| Location | Zomba, Malawi |
| No. of Staff | 10 |
Extreme Engineering is a company that was founded in 2019 and is located in the old capital city of Malawi, Zomba.
The company was founded by Pakel Patrick Chikoja focusing on the manufacturing of off-road vehicles, trailers, and tricycles.
Chikoja became interest in off-road vehicles, whilst he was working in Botswana where there was desert racing.
At the race, there were vehicles that were modified with suspensions to withstand the desert terrain.
He started learning a few things from mechanics who were modifying the vehicles.
When he came back to Malawi, he decided to open Extreme Engineering which was then mainly focusing on spray painting and panel beating.
Extreme Engineering is now growing into a fully-fledged vehicle manufacturing company.
The company now uses the money realised from spray painting and panel beating to fund its manufacturing division.
The manufacturing of off-road vehicles started with the modification of Chikoja's personal vehicle and people were interested to have their cars modified as well.
Later, Chikoja manufactured a personal go-kart, and within a week someone enticed him to sell it.
The demand slowly grew until Extreme Engineering started manufacturing the go-karts.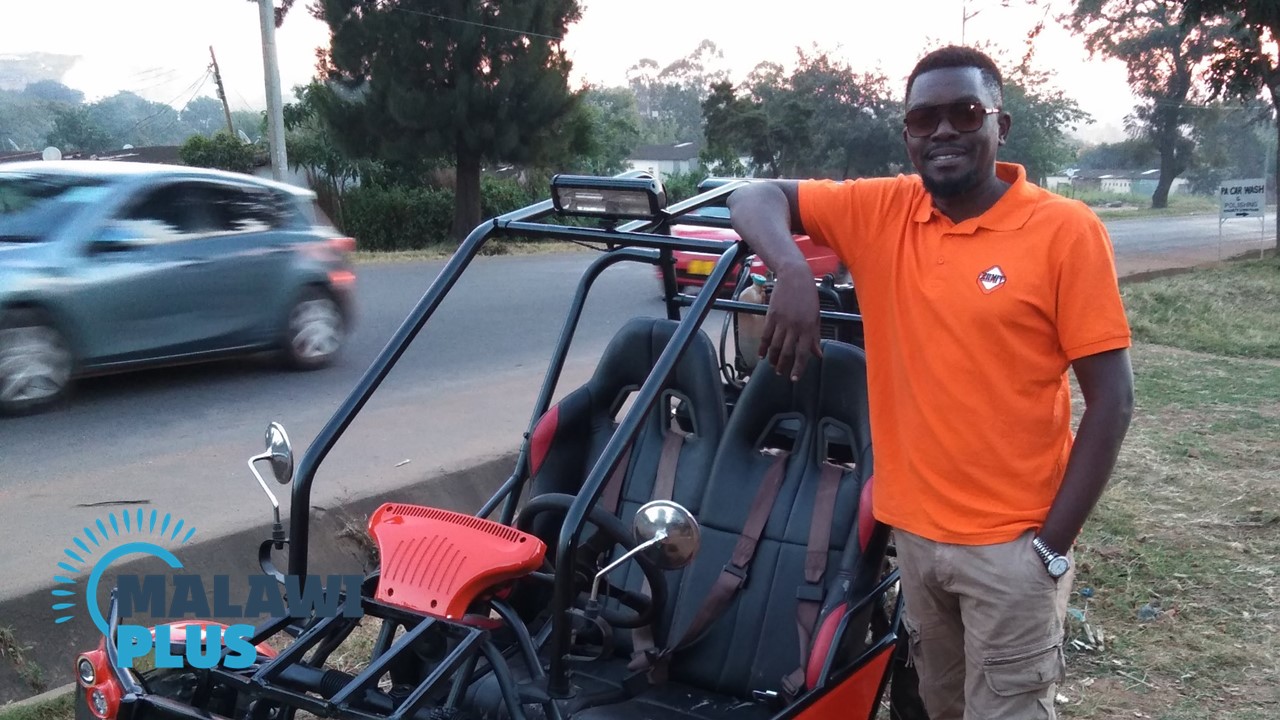 Currently, Extreme Engineering manufactures go-karts, quad bikes, tricycles, and trailers.
The off-road vehicles have a top speed of 140km/h.
The price of each off-road vehicle starts from K1.2 million going up depending on specifications.
The vehicle comes with all the necessary things such as indicators, seat belts, lights, horn etcetera hence they can be registered to move on the roads of Malawi.
So far Extreme engineering has sold 15 off-road vehicles.
The vehicles are sold at their workstation in Zomba next to city boundary.
There are plans to open a shop in Lilongwe for people to easily purchase the vehicles.
Go-karts
A go-kart is a small four-wheeled vehicle that comes in different kinds.
Extreme Engineering manufactures go-karts that have independent suspension that can handle tough terrain including muddy, sandy, and rocky roads.
The independent suspension helps to keep the vehicle flat when it's going uphill or any other terrain as it is the suspension that leans.
This makes the overturning of the vehicle unlikely.
Extreme Engineering only utilises a few things that are ready-made such as the engine and tyres; the hood, the chairs, and other parts are made here in Malawi.
The vehicles are petrol powered while some are electric.
They have engine capacities of 150cc, 200cc, 250cc, 300cc, and up to 700cc according to customer specifications.
It takes 20 days to manufacture one vehicle.
The manufacturer wants to go fully into producing electric go-karts as they are environmentally friendly and cheap for the end user compared to petrol-powered ones.
The vehicles are used for leisure at beaches, mountain ranges, or any other off-road terrain.
They are now also being utilised in the agriculture sector.
The cars are used in farms where different farming equipment is attached such as a plough to work in the field.
They are also used in transporting farm harvests when attached to a trailer.
They are ideal for the farm due to their resilience in tough terrain.
The electric go-karts can go up to 25 kilometresd on a single charge depending on the battery capacity installed which is determined on customer preferences and budget.
Quad Bikes
A quad bike is some sort of motorbike that has four large wheels, they are typically used to ride for fun or in races.
Extreme Engineering manufactures different kinds of Quad bikes; there are some for adults that can be used in different ways and small ones for kids.
The quad bikes also have engine capacities like that of go-karts.
It also takes 20 days to make one Quad bike.
Quad bikes can be used for fun at beaches or any other ideal place.
The bikes are also used on a farm to do different tasks.
Quad bikes are very popular in farms in developed countries and are seen as an essential tool on the farm.
Their small yet powerful nature makes them a darling to many farmers.
Extreme Engineering is also producing these kinds of bikes for farmers in Malawi.
Advantages
Tailor-made
The off-road vehicles by Extreme engineering are tailor-made to your liking.
You can request specific features you want on your vehicle.
It feels quite different to be driving an off-road vehicle that was made to your liking.
Environmentally friendly
Although Extreme Engineering is manufacturing petrol-powered vehicles, they also manufacture electric off-road vehicles.
The electric kinds are environmentally friendly as they do not pollute the environment.
They also have lower running costs compared to their petrol-powered counterparts.
Import substitution
Off-road vehicles can achieve import substitution in the country.
People will stop importing go-karts or quad bikes from foreign countries as they will be buying from Extreme Engineering.
The good thing is that you will only need the local currency to purchase these vehicles rather than importing where you will need foreign currency.