Future of Food Delivery Services in Malawi
Introduction
The number of people using food delivery services is increasing, and some restaurants are adopting it. This is due to the fact that food delivery and ordering apps have become popular and it is easy to order through smartphones. Another reason is the spread of the Covid-19, this has made it difficult for people to go out.
With time, the delivery and takeout services may become an essential element for restaurants to survive. Restaurants that will not adopt this trend are most likely to become obsolete.
How delivery service company that connects users and restaurants will spread attracts peoples' attention. We had an interview with the Co-founder and CEO of Doorbell Services Limited, a leading food delivery service company in Lilongwe.
Chisomo Kajamu
Interview Date: October 20, 2020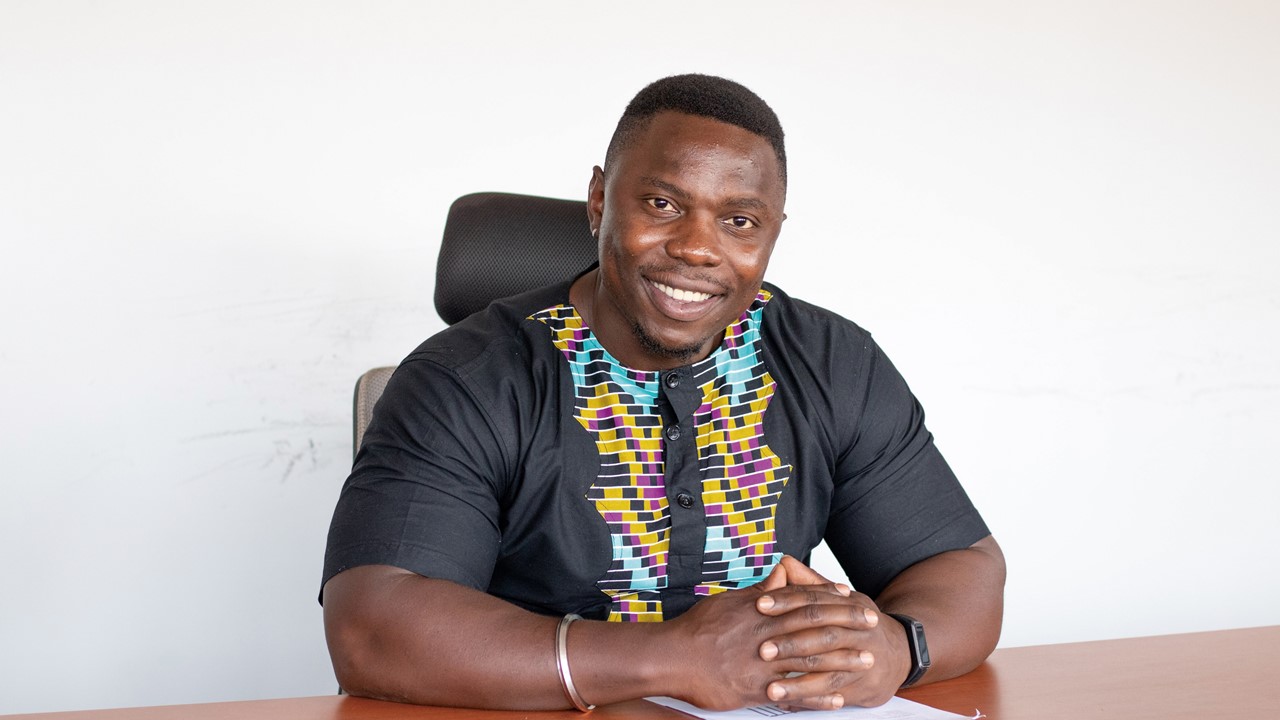 | | |
| --- | --- |
| Name | Chisomo Kajamu |
| Age | 26 |
| Position | Co-founder and CEO of Doorbell Services Limited |
Background
– Champion of the Ulaya Classic Body Building Competition
– Bachelor's Degree in Business Management and Finance, Daystar University, Kenya in 2017
Interview
"BELIEVING THAT ONE DAY THINGS WILL CHANGE"
MALAWI PLUS
Firstly, please tell us about yourself.
My name is Chisomo Kajamu. I am a young entrepreneur, Co-founder and CEO of Doorbell. I am 26 year of age. I am intrigued by risk. Without risks, there is no value in what we do. I am also a Bodybuilder. I was doing it professionally. I won all the championships that were there to win in Malawi.
MALAWI PLUS
You became a champion of the Ulaya Classic Body Building Competition and Mr. Malawi. Is the experience as Mr. Malawi helping you run business?
It helped in sense that I had a large following. I am known by people and my peers because I achieved something. No one has done at my age. Ulaya Classics was the biggest body building competition in Malawi and I won it twice, so it gave me a little bit fame. When we started this business, it was a little bit easier to reach people.
MALAWI PLUS
Can you tell us about Doorbell Services?
We started operations in 2019, and we deliver food, medicines, glossaries, parcels and beverages. If you forget to buy something at your house, we go pick and bring it to you. Around 60-65% of deliveries are foods.
MALAWI PLUS
How did you get the idea of delivery services before Covid-19?
I got the idea when I was in school in Kenya. I had something like this in Kenya, but it didn't work out. It is because we had to focus on school, and we didn't have the finance to expand as the demand started growing.
When I came back home to Malawi, my eyes were already opened to such an idea and could see the gap and the demand that was there. We registered the company, acquired motorbikes and started operations in October 2019.
MALAWI PLUS
How is the food delivery service industry in Kenya?
The delivery service in Kenya is huge, where you have big players like Uber Eats and Jumia. These are companies that have been operational for years and have manage to get investments of millions of dollars from investors. In Kenya 70% of 'bodaboda' local motorbike riders have smartphones, and a large percent of them can speak English, so it is actually easier to penetrate in such a country.
The delivery industry in Kenya is much bigger than Malawi because people are willing to invest in it. The population is bigger, the economy is better and the spending power. All these factors weld down create a conducive environment for such a business.
MALAWI PLUS
How would you describe the current situation of food delivery services in Malawi?
We have had a positive reaction from customers, although we are still relatively very analogue. Our App is ready and will be launched soon. We are growing our customer base every day. It will still take some time but we are in the right direction. I believe we will be able to grow this culture and actually make it into a big thing.
MALAWI PLUS
How is the business right now?
Business is growing. We started with 4 motorbikes, and currently we have 18. We manage to get investments here and there. It's a bit slow but it's picking up. As the culture was not there, we have come in to build the culture. It will take time for people to accept, but the response is positive.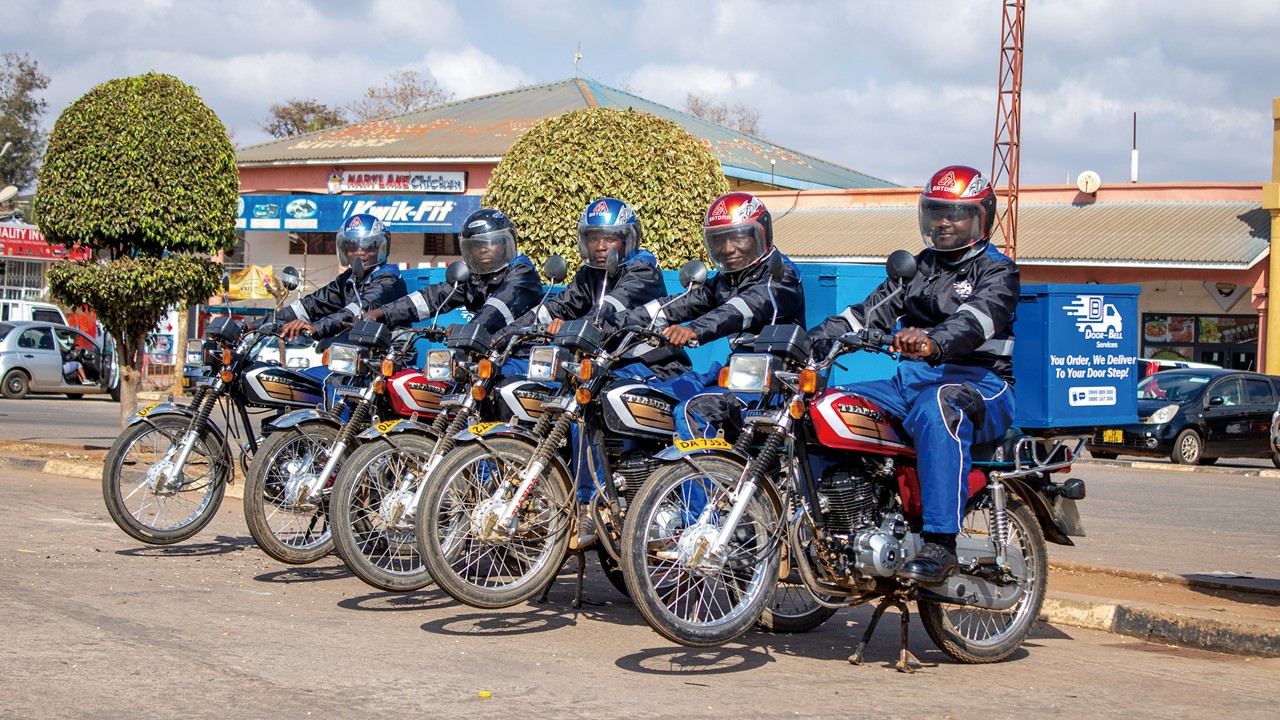 MALAWI PLUS
Before Covid-19, we haven't seen many food delivery services in Malawi. What is the current situation of food delivery services?
We were the first ones in the market before Covid-19. Some people also tried, and some left. After Covid-19, we have actually seen a number of people and companies come up. They saw an opportunity, so they have come into the market. Our main goal was to grow the culture and now it leaves at who is doing it better. The competition is actually healthy.
MALAWI PLUS
Do you think this situation will continue after Covid-19?
Yes. Before Covid-19, we were in business and we had a positive response. In my personal opinion, Covid-19 has actually helped in some sense. The culture that Covid-19 has created of wearing a mask, sanitizing, social distancing and the ordering culture. This makes it easy for us to do the whole process of operations. Basically, what our company is selling is convenience. That convenience aspect will still be there, where you can be somewhere else and have something done for you.
MALAWI PLUS
What are some of the challenges you face?
Malawi is in an analogue era, and we have seen companies coming with applications and it is not working out. One of the challenges is our mind set and our culture. My people are still analogue thinking, so we have to teach them. These things are not just simple. It is not one day or one year thing. We have to be strong and resilient enough to hold on and keep the dream; believing that one day things will change.
Another challenge is small number of restaurants and shops. For example, we have one KFC in Lilongwe. I don't want to tell someone from Lumbadzi that he cannot have KFC. The way our cities are planned with all the distances really affects the whole business model. Let me compare with Kenya. I used to stay close to Nairobi, and in every location, they have big shopping malls. It is a walking distance, but in Malawi, if you are in Lumbadzi and to get KFC and deliver there, it will take time and cost more.
MALAWI PLUS
What is your vision for your company?
Our vision is to be the biggest and more efficient courier service in Malawi. Currently, we are only in Lilongwe and we are branching out. In our first expansion phase, we have plans laid out to create 1,000 plus jobs.
Interviewed on October, 2020
About Doorbell Services
Doorbell Services Limited
[Contact] +265 (0) 999 889 000
[Opening Hours]
8:30-20:30 (Last Order) Mon-Sat
13:00-20:30 (Last Order) Sun