CLOSED – Food Lover's Market Fruit Stop
About Food Lover's Market Fruit Stop
| | |
| --- | --- |
| Name | Fruit Stop |
| Cuisine | Fresh Juice |
| Location | Food Lover's Market, Gateway Mall, Lilongwe |
| Opening Hours | 8:00-19:00 (Mon-Fri), 9:00-17:00 (Sat), 9:00-14:00 (Sun) |
With Food Lover's Market's Fruit Stop indulging in your fruit craving has never been easier and tastier.
Suitable for those after the chase of the perfect smoothie taste or those new to smoothies as well.
Choose four of your favorite fruits and yoghurt or ice cream to create your perfect smoothies blend.
Their smoothie prices range from K1,290 for regular size, K1,990 for large.
Recommendations at Food Lover's Market Fruit Stop
Red & Black Grape, Pawpaw, Sweet Melon & Strawberry Yoghurt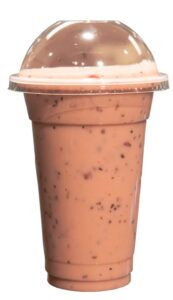 Location