About Kamuzu Mausoleum
Basic Information about Kamuzu Mausoleum
Located on the Presidential way next to the parliament building, Kamuzu Mausoleum is the resting place of the first president of Malawi, Dr. Hastings Kamuzu Banda.
Construction of the mausoleum was completed in 2006.
This marble and granite mausoleum has four pillars bearing the initials of his most prized principles, 'Unity', 'Loyalty', 'Discipline' and 'Obedience' and his portrait adorns the entrance.
Guides at the entrance will show you around in exchange for a tip.
Dr. Hastings Kamuzu Banda was born on 14th May 1898 and ruled from 1961 to 1994 and died on 25th November 1997, aged 99
Tourists who wish to learn more about Malawi's founding father who deemed 'The Lion' have the opportunity to access information through the library and research centre at the mausoleum.
Accommodations around Kamuzu Mausoleum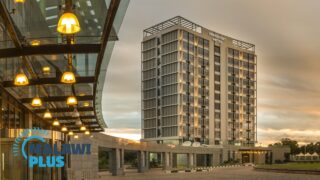 The 27 Best Hotels and Lodges in Lilongwe
The 27 Best Accommodations in Lilongwe Situated in central Malawi, ...
Getting to Kamuzu Mausoleum