Kaza Kitchen
About Kaza Kitchen
| | |
| --- | --- |
| Name | Kaza Kitchen |
| Cuisine | Malawian & Mixed Cuisines |
| Location | Tsoka Road, Area 10, Lilongwe |
| Phone | +265 (0) 888 284 606 |
| Opening Hours | 8:30-16:30 (Mon-Fri) |
Kaza Kitchen is more than just a cafe or lunch venue and deli.
It aims to also make a positive difference to society and the environment.
They aim to use as many local ingredients as possible including using cassava, maize and sweet potato flours.
Their deli also promotes other small Malawian businesses, as well as selling frozen ready meals, fresh fruit juices, sushi and more.
Their specials menu changes daily serving food from around the world including Malawian dishes.
They also have an online food ordering platform and do deliveries.
Delivery Service
Phone: 0888 284 606
Recommendations at Kaza Kitchen
Fish Taco
Crumbled tilapia, coleslaw, salsa, mixed green leaves, tomato, cucumber, red onions, feta, olives, avo (when in season), tartar sauce and vinaigrette.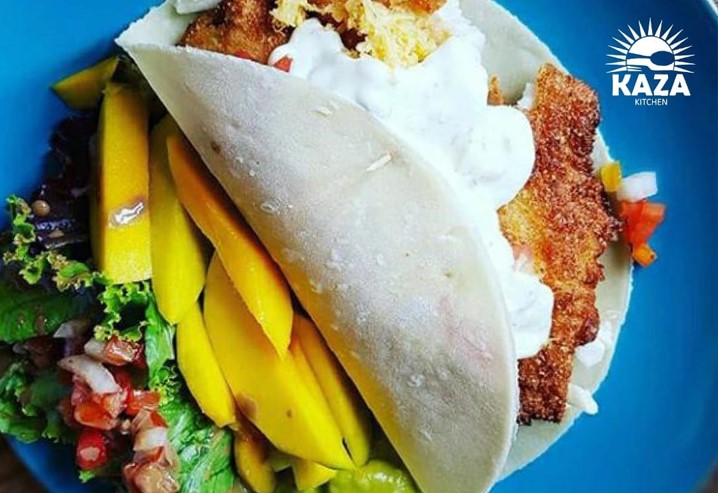 Falafel Salad
Mixed green leaves, falafels, tomato, cucumber, beetroot (when available), feta, olives, hummus with tzatsiki and tahini dressing.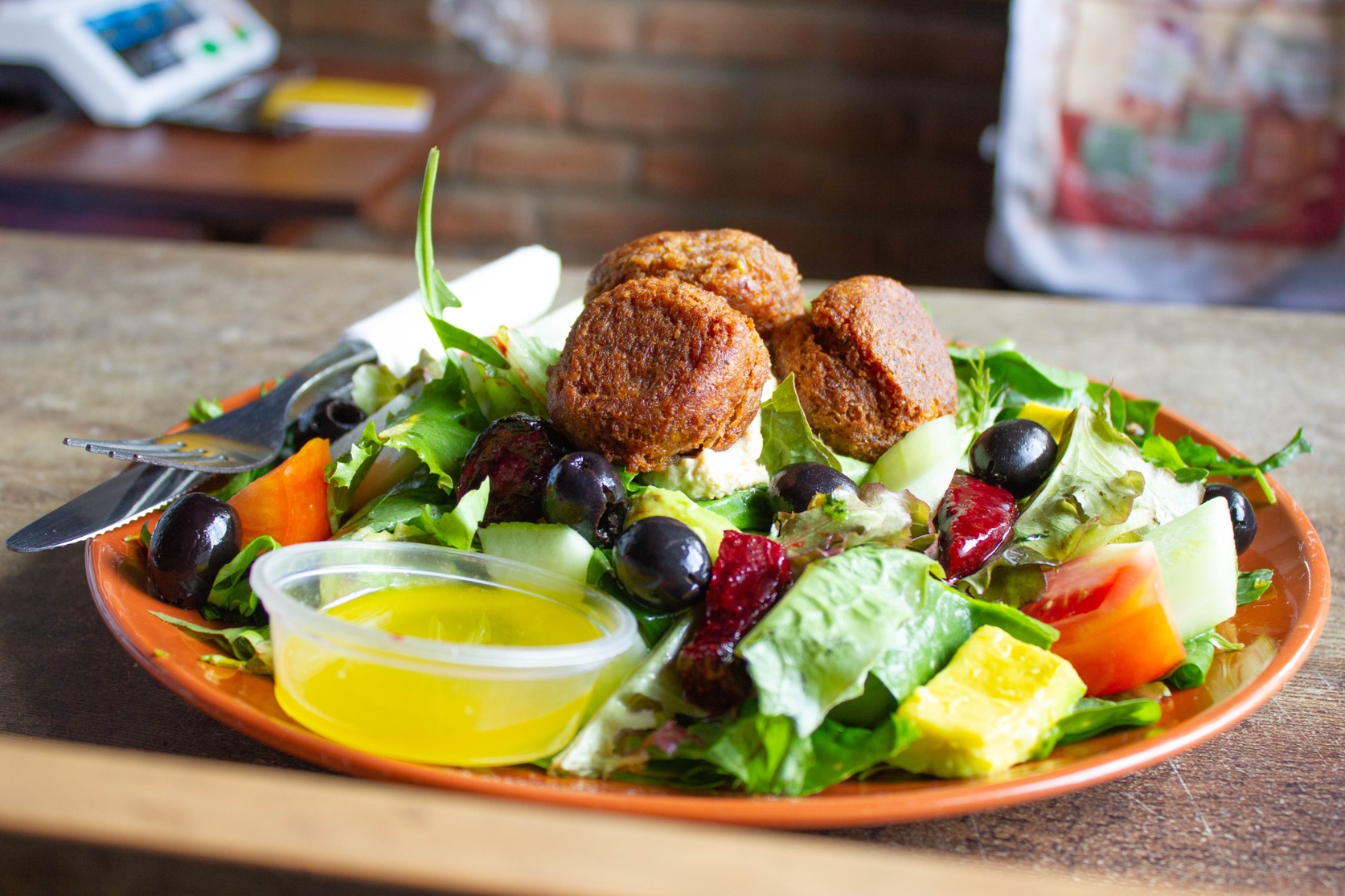 Location