Entrance Fee
| | |
| --- | --- |
| International Visitors | USD20 |
| International Residents | USD10 |
| Malawians | USD4 |
| Accompanied Children under 12 | 50% discount |
| Private Vehicles | USD4 |
Entrance gate: early-18.00 daily
About Majete Wildlife Reserve
Majete Wildlife Reserve is located in Chikwawa, just South of Blantyre, and proclaimed in 1955.
The reserve protects a 700km² tract of rocky Brachystegia woodland sloping down to the western bank of the Shire River, and is the only game park in Malawi to offer the Big Five.
Visitors may opt to self-drive or select a multitude of guided options such as bush walks, drives, boat cruises along the Shire river, local community tours, as well as a behind the scenes tour.
Visitors may also hire one of the community guides to accompany them in their own vehicle as well.
The story of Majete Wildlife Reserve is perhaps the most interesting of all parks in Malawi.
From 2000-2003 the reserve was an empty forest with almost no wildlife besides a few remaining antelopes mainly as a result of poor law enforcement and an inability to deal with poaching.
In the 1970s rhinos had been poached out, followed by elephants in the 1990s.
Predators and most of their prey had disappeared and charcoal production meant that even the trees were being illegally deforested.
However, in 2003 African Parks entered into a 25-year agreement with the Department of National Parks and Wildlife (DNPW) to manage and restore Majete.
Today, as a result of infrastructure development including new fences, tracks and waterholes, more than 2,500 animals of 14 species have been introduced including black rhinos in 2003, elephants in 2006 and lions in 2012.
This led to Majete being Malawi's only Big Five destination with a population of more than 12,200 animals. .
There are numerous accommodation options around the park but for those wanting accommodation inside the park, guests may choose from Thawale Tented Lodge now operated by African Parks or Mkulumadzi Lodge run by Robin Pope.
Wildlife
Majete Wildlife Reserve is the only game park in Malawi where the Big Five can be viewed.
The mass translocation of wildlife began in 2003 and by March 2012, 2,559 animals from fourteen different species had been reintroduced including the Big Five, leopard, elephant buffalo, black rhino and lion.
Other mammals reintroduced were eland, sable, waterbuck, nyala, hartebeest, impala, zebra, warthog and bush pig.
Majete now boasts the greatest antelope diversity in the country, offering a good chance of seeing half-a-dozen species in the course of a day, including the majestic greater kudu, handsome sable antelope and localised Lichtenstein's hartebeest.
The reintroduced elephants are also a highly visible presence.
By 2017, the elephant population had grown to over 430 resulting in the ability to translocate 200 from Majete to Nkhotakota to help repopulate that reserve as part of the historic '500 Elephants' translocation.
Hippos are plentiful in the Shire River as it flows along the park's eastern boundary.
The 600-odd buffalo mostly move in a few large herds, so sightings are somewhat more hit and miss, while black rhinos and leopards are shy and seldom seen.
In 2018, 4 new lions, 2 males and 2 females, were translocated to the reserve from South Africa in order to increase the population's genetic diversity.
Accommodation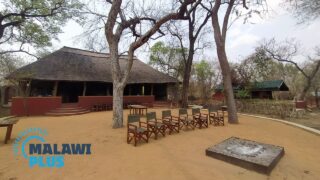 Thawale Lodge in Majete Wildlife Reserve, Chikwawa
Thawale Lodge Name Thawale Lodge Location Majete Wil...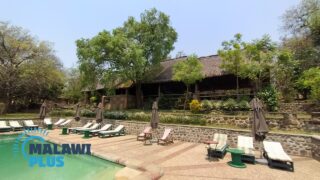 N'gona Lodge in Chikwawa
Ng'ona Lodge Name Ng'ona Lodge Location Near Majete ...
Plan a Trip to Majete Wildlife Reserve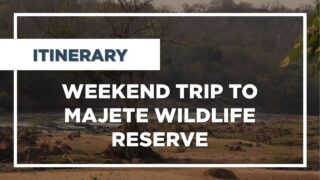 Weekend Trip to Majete Wildlife Reserve
Where to Go Majete Wildlife Reserve Started in 2003, the story of ...
Location