Mchepa Pottery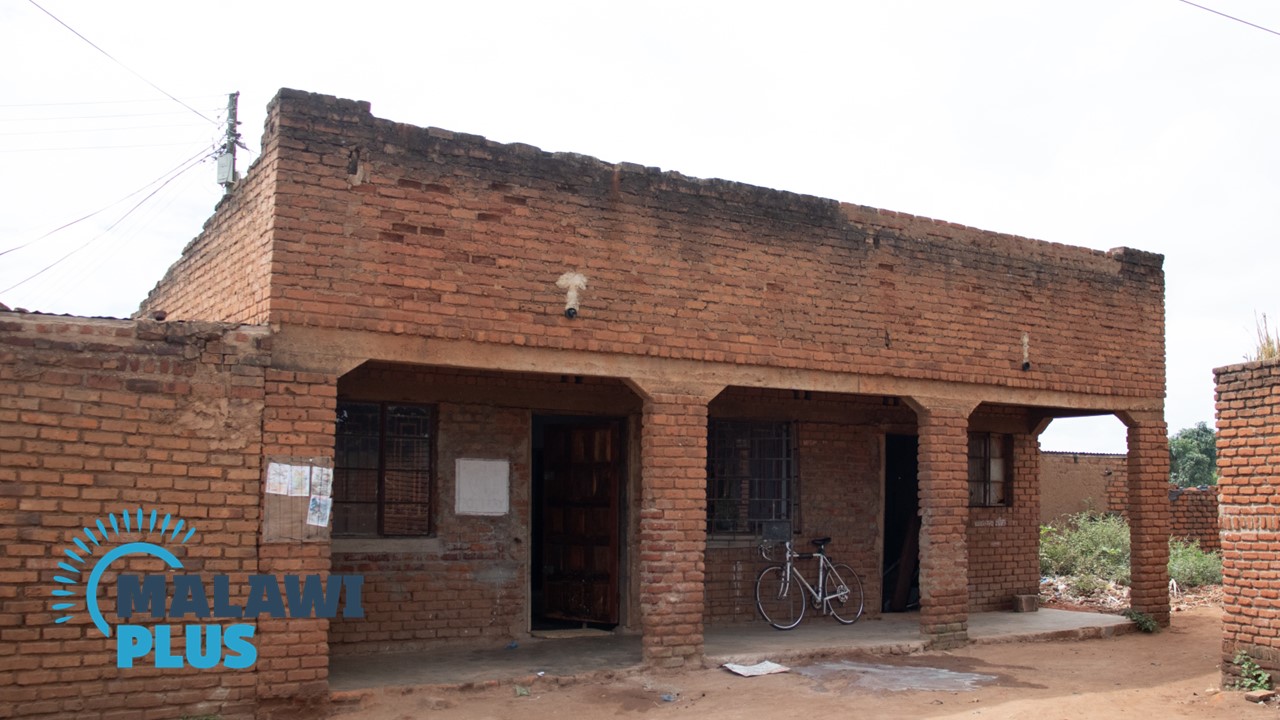 About Mchepa Pottery
Location
Near Kamuzu International Airport, Mchepa, Area 53, Lilongwe
Operating Hours
8:00 – 17:00 (Mon-Fri)
14:00 – 17:00 (Sat, Sun)
Phone
+265 (0) 995 277 237
+265 (0) 980 851 900
Mchepa Pottery in the outskirts of Lilongwe was established in 2022 under IMATEC Limited.
The pottery specializes in a wide range of tableware such as dinner sets, bowls, mugs, candle holders, vases, and tailor-made bathroom ceramics.
Founded by Boniface Ngomwa, Titus Malakwa, and Christopher Schmidpeter, the pottery also specializes in customized designs, ranging from butter dishes to branded goblets and fridge magnets.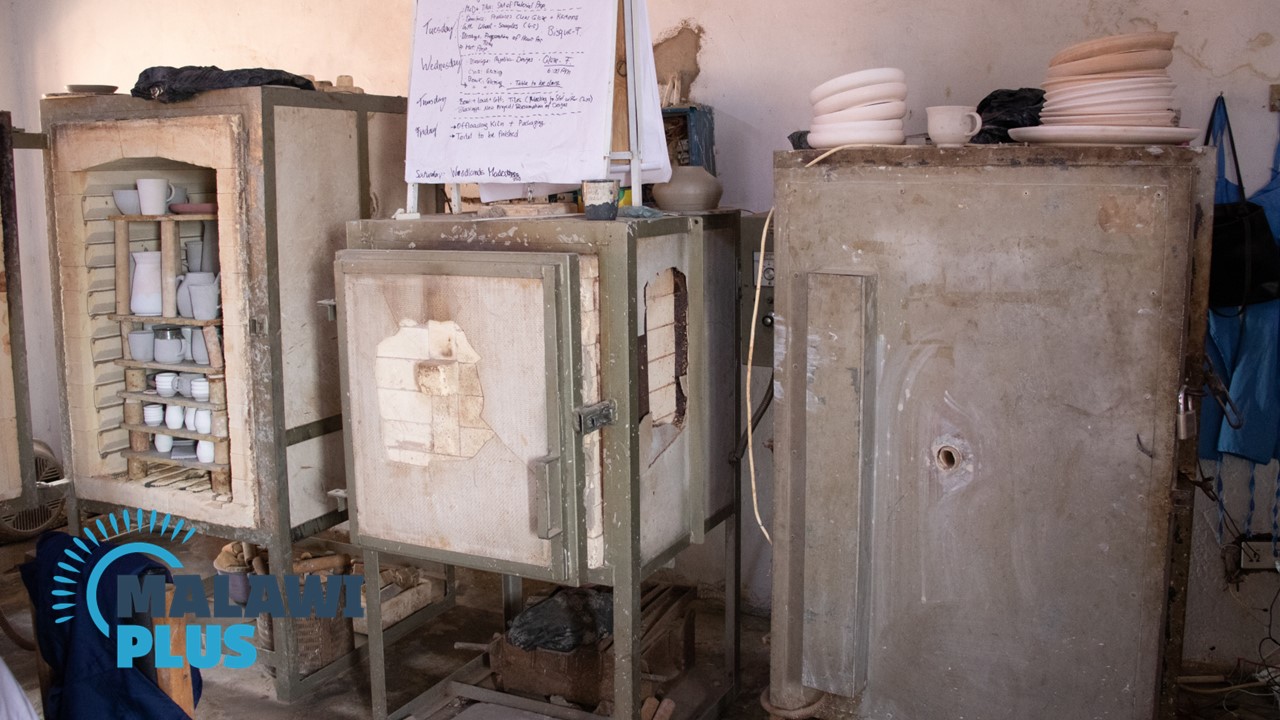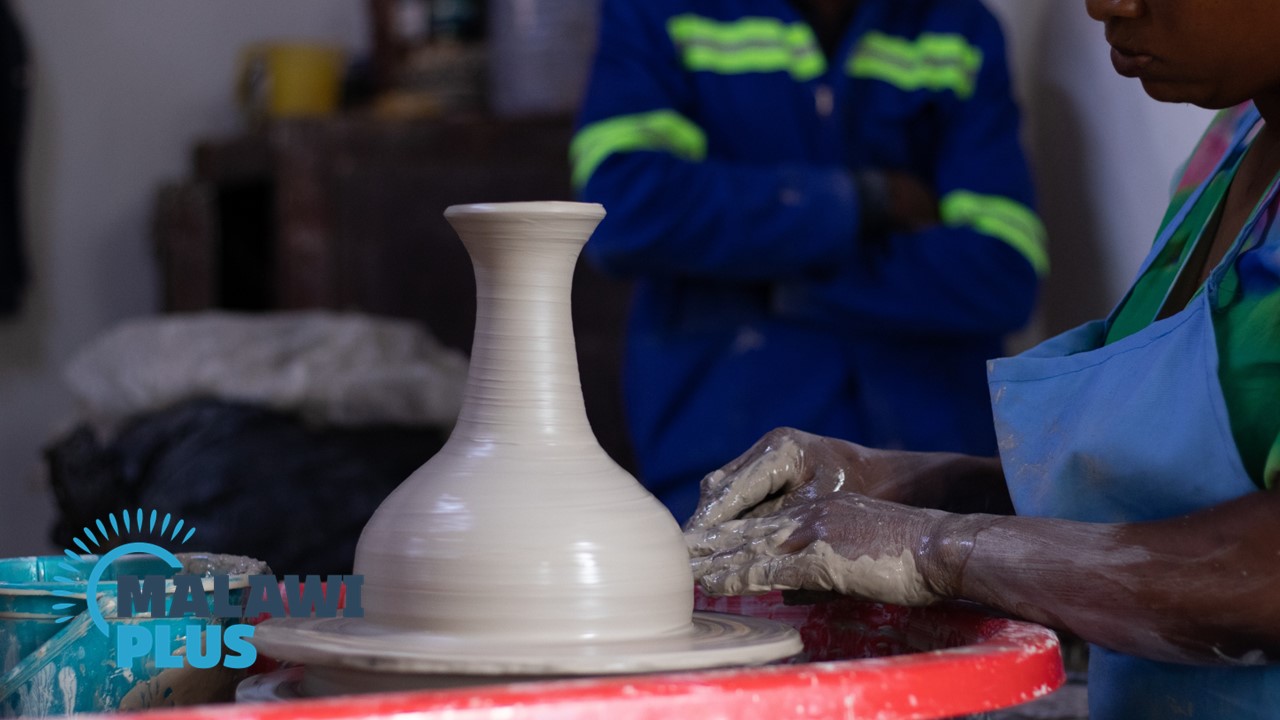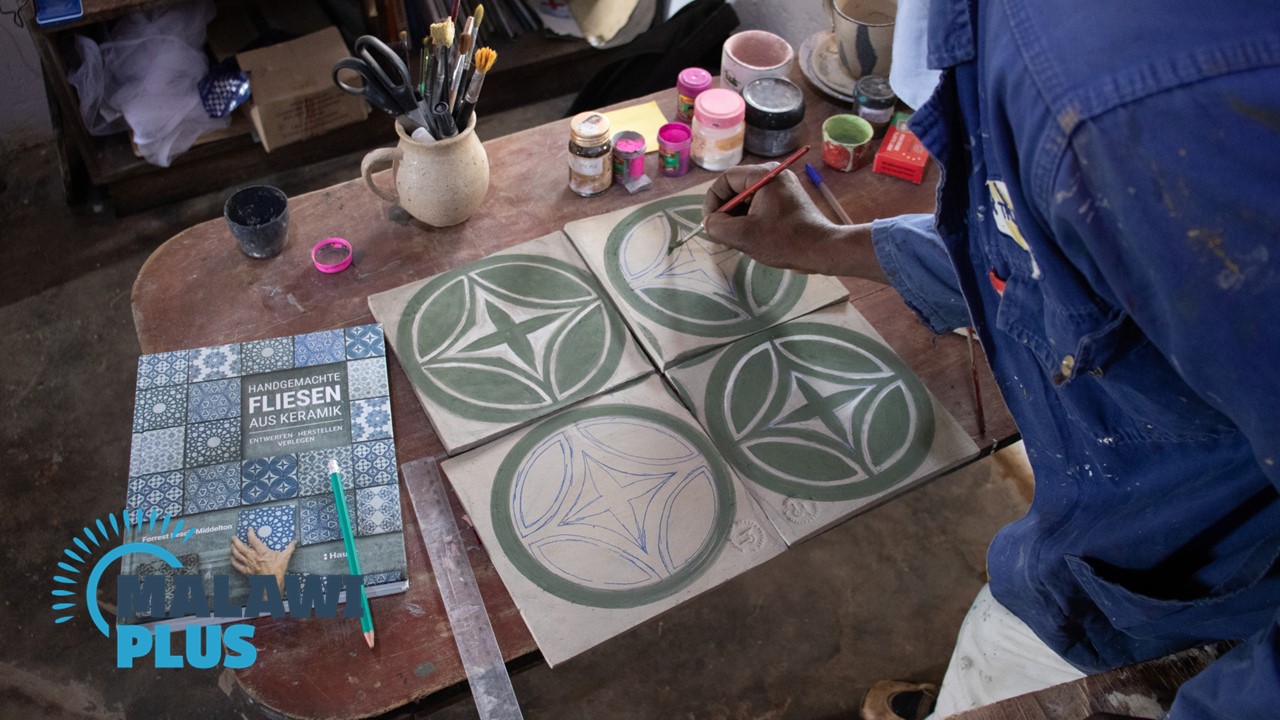 Their latest unique product is floor tiles, making them the first to produce this type of tile.
Mchepa Pottery products are finished off with spectacular decorations drawn by hand.
The décor comprises tribal, nature, and custom drawings according to your preferences.
The products are priced between K3,500 to K40,000 depending on size and design.
You only have to part way with K6,000 to get a customized mug, K15,000 for a large vase, and K40,000 for a hand-washing sink.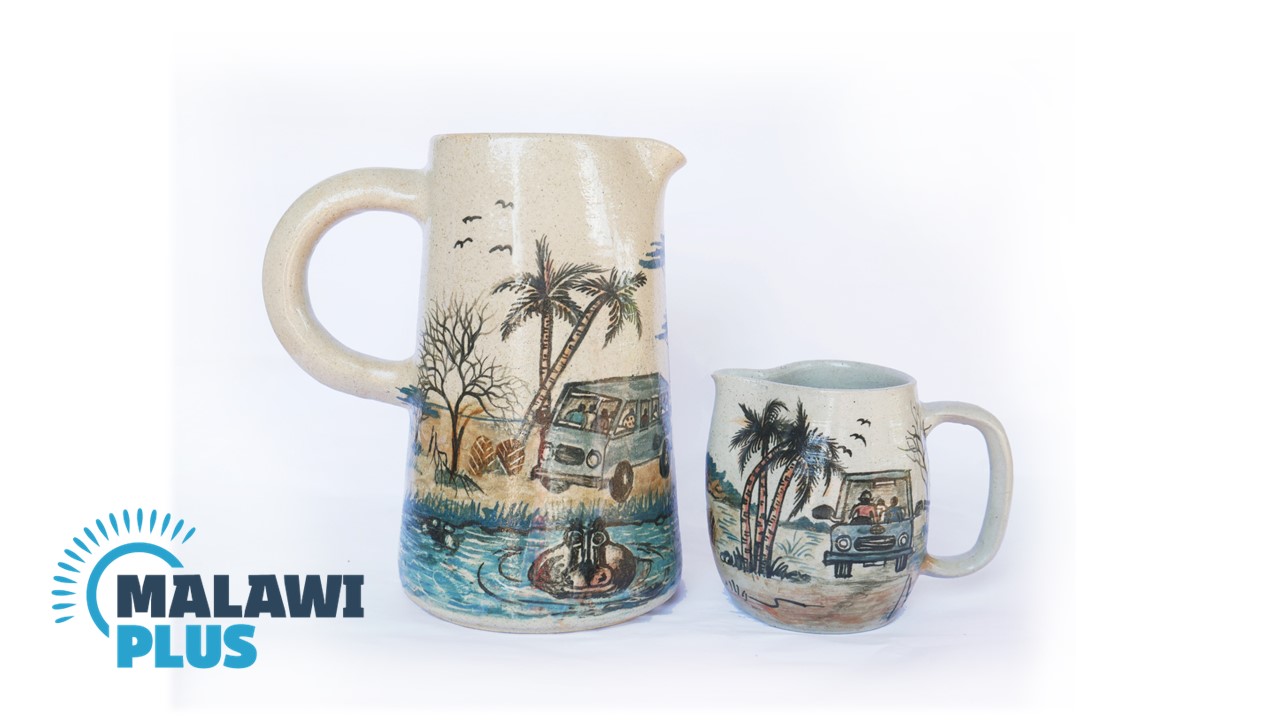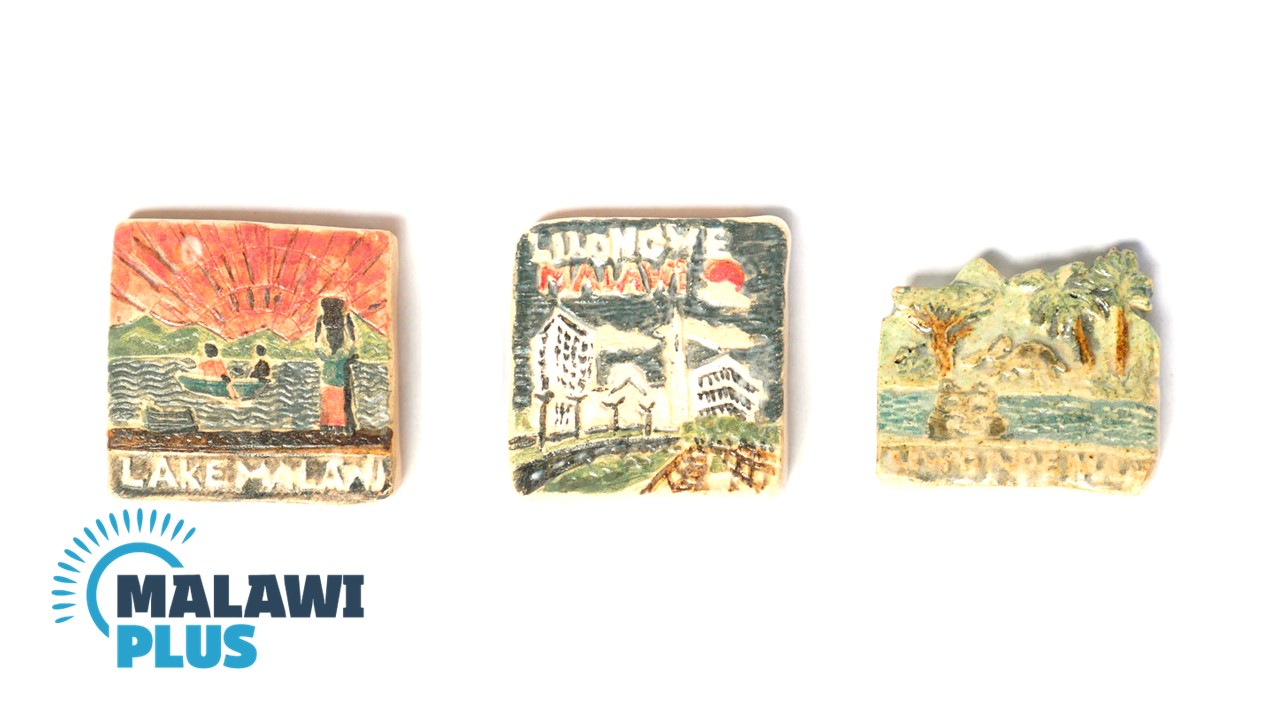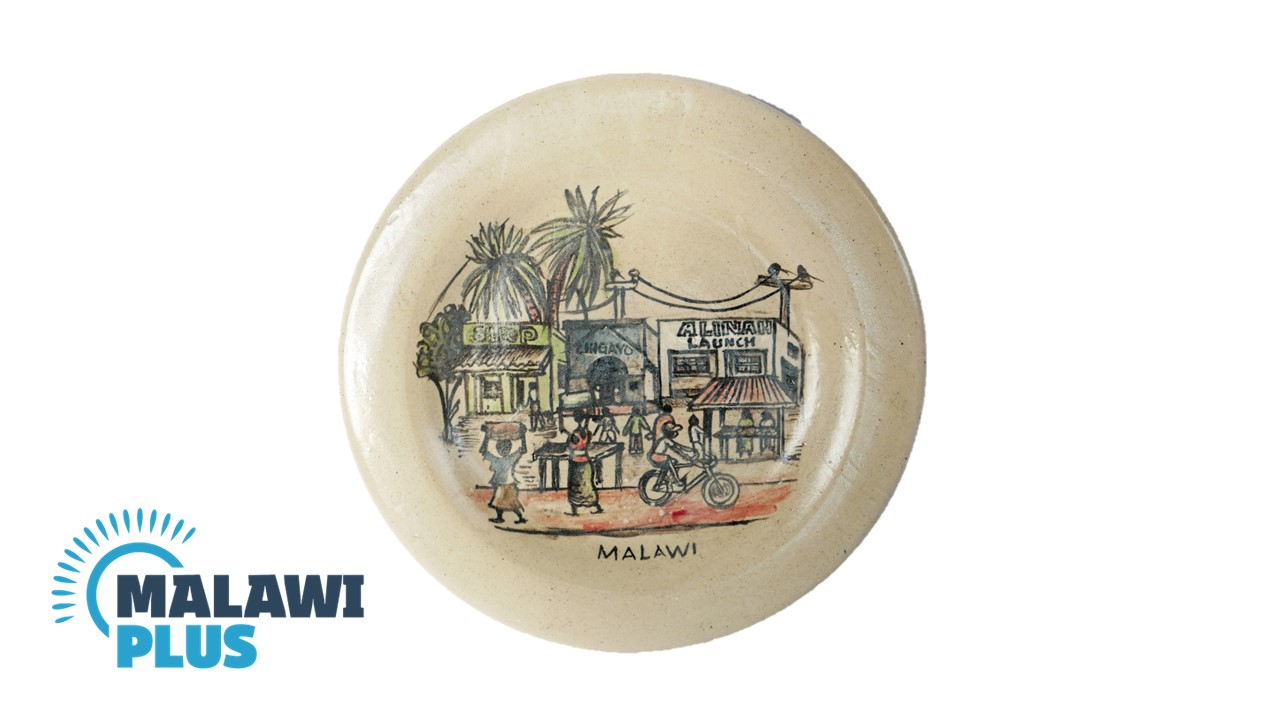 You can get these and more of their products from their production studio in Area 53, Lilongwe, and Ras Round & Square Café in Area 3.
The products can also be purchased at the Farmers Markets at Woodlands Lilongwe and PaNthunzi in Blantyre which take place every last Saturday and first Saturday of the month respectively.
On Saturdays without the farmers market, you can purchase the products at August House in Area 10.
Pottery-Making Course
To push the envelope further, Mchepa Pottery introduced pottery-making training in April 2023.
The training is both a way to offer expertise to aspiring potters as well as a fun activity for Lilongwe dwellers and even those from other cities.
The fun is in making your own pottery products under the tutorage of the experts at the pottery and getting it home.
The trainings are set up as follows:
Fees
MK50,000 per month
MK5,000 per class (Begginners & Advanced)
Date & Time
Beginners & Advanced Course 14:00 – 17:00 (Sat, Sun)
Advanced Couse 8:00 – 17:00 (Mon – Fri)
Tutors

Mr. Boniface Ngomwa, CEO

Ms. Gift Sulani, Potter's Wheel Expert (17 years of experience in pottery making, and worked for Dedza Pottery)

Mr. Blessings Mwendo, Decorator (Over 25 years of experience in drawing and painting, and worked for Dedza Pottery for 23 years)
Beginners Course
The class is split into three sections.
The first section is theoretical, where you will gain an understanding of the raw materials and, if desired, can learn about excavating them.
After the theory part, you learn how to center clay on the pottery wheel, make a hole in the middle, and pull the clay up to form the pottery.
Your skill and speed in manipulating the clay will be honed over a period of three months.
You will begin with making small pottery pieces, and then move on to medium, large, and extra-large.
With practice, you will eventually be able to make pottery without assistance.
The length of time it will take to reach this point depends on your learning speed.
The next step in pottery-making is learning to decorate the products.
To start off, you'll learn to draw basic shapes like trees, people, and animals.
You'll also learn various techniques for applying the oxides – the special type of paint that changes color when heated in the kiln.
With enough practice, you will be able to complete this process in three months or less, depending on your existing drawing skills.
Advanced Course
An experienced potter does not require constant supervision, so you can visit their workspace during their working hours to create your desired pieces.
Afterward, you can return to purchase your finished pieces at a discounted price after they have been fired in the kiln.
Getting to Mchepa Pottery