About National War Memorial Tower
Basic Information about National War Memorial Tower
Located at the centre of Lilongwe between the Capital Hill and Area 18 Filling Station, the memorial tower is set in the same compound as a statue of the first president of Malawi, Dr. Hastings Kamuzu Banda.
The monument was constructed in honour of all soldiers and civilians who died during the First and Second World Wars and other military operations both within and outside Malawi.
You can find staff who are very informative with lots of local stories and they can guide you to the top of the tower.
There is no lift in the tower, so you need to go up a long flight of stairs and thrilling ladders.
The view from the top is the one of the best viewing points of the city in Lilongwe.
You can see Capital Hill, Parliament, Bunda Mountain, Ngala Mountain and even Bingu Stadium.
There is no entrance fee, but a tip is expected when going up to the clock tower.
Accommodations around National War Memorial Tower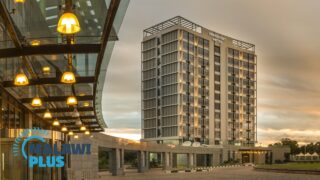 The 27 Best Hotels and Lodges in Lilongwe
The 27 Best Accommodations in Lilongwe Situated in central Malawi, ...
Getting to National War Memorial Tower