About Misuku Hills
Basic Information about Misuku Hills
Situated in the Chitipa district near the Tanzanian border, Misuku Hills comprise of Mughese forest reserve (1,600-1,880m) and Wilindi-Matipa Forest Reserves (1,700-2,050m).
The hills are home to over 100 species of birds and 150 species of trees.
The Misuku Hills are also recognized as the home of Mzuzu Coffee and Misuku Honey.
In fact, the highest altitude coffee grown in Malawi is grown in the Misuku Hills.
There has been no accommodation available in the hills, but a new community eco-lodge opened in May 2021 with the support of the US Ambassador.
The road to the Misuku Hills from M26 is not paved, but it is very well maintained.
Accommodation around Misuku Hills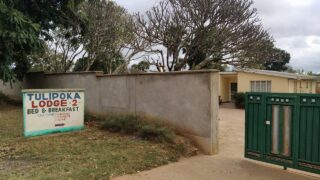 Tulipoka Lodge 2 in Chitipa
Tulipoka Lodge 2 Basic Information about Tulipoka Lodge 2 Na...
Getting to Misuku Hills