The Growth of the Music Industry in Malawi
Introduction
From open-reel tapes to streaming platforms, the Malawi music industry has gone through major changes over the years.
Wisdom Phanga is an artist manager who manages Piksy and has managed Patience Namadingo, Mada Ngoleka, Onesimus, and McLuther under Nde'feyo Entertainment.
Business PLUS magazine spoke with him to appreciate the growth of the music industry in Malawi from the perspective of an artist manager.
Wisdom Phanga
Interview Date: February 2023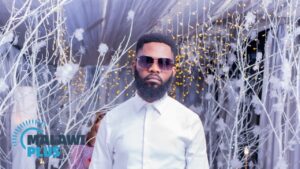 | | |
| --- | --- |
| Name | Wisdom Phanga |
| Occupation | Artist Manager & Director of Five79 Promotions |
| Mentoring | Golden Kumwenda & Nelson Mumbulu |
| Managing | Piksy |
| Artists under Five79 Promotions | Leslie, Hyphen and Dj Mighty Virus |
Interview
"From beat making and audio production to video production, things have moved at good pace."
MALAWI PLUS
How did you become an artist manager?
I have always loved art; I have been in the art industry for over fifteen years.
I started as a Deejay and I was doing small gigs.
Then, I had a chance to be a Deejay at one of the local radio stations.
Thereafter I started doing events on a bigger scale.
After some time, Nde'feyo entertainment approached me to join them.
After joining the label, I started managing artists; learning from the then-directors, Khumbo Munthali and Ken Limwame.
I learned within a short period and they started trusting me to manage several artists.
MALAWI PLUS
What is the role of an artist manager?
An artist is a brand.
So, a manager has to know and understand the artist as well as the industry.
The manager must know the audience of the artist and the clients who can work well with the artist.
So there are clients involved, funds involved, targets involved and there is the reputation of the brand itself.
These things have to be at the heart of the manager.
The artist should be closer to the manager than anyone else in the business.
MALAWI PLUS
What is the most important aspect of artist management?
Ownership of the brand.
When an artist engages a manager, the manager should own the brand.
When you feel like you own the brand, you always try to make sure that you do your best by trying to create good business and a good image for the artist.
You try to make sure the artist succeeds.
MALAWI PLUS
How do you control your artists' presence on social media?
I make sure that we are handling their pages.
So, they have access to post but before they post we have to filter what they want to post.
When they post something that we think is not right, we take it down.
If it's something that we agree with, we let the artist post it.
That's why you find that, unlike other artists, the pages of the artists we work with are a bit disciplined.
MALAWI PLUS
In your opinion, how frequently should artists release songs to maintain their relevance?
That's very tricky, looking at how music has changed recently, single tracks make more money than albums.
A good song with a lot of streams and downloads usually translates to more airplay and returns.
This is what is pushing artists to be releasing songs frequently.
But I feel like if you have good material, two, three, or four songs in a year are enough.
MALAWI PLUS
 How do you manage to book gigs for your artists?
There are two ways.
When there is an event, if the organisers don't contact you, you can contact them to include your artist in their event.
Sometimes, the organisers approach you and you look at the type of artists they are looking for and you deny their request.
You inform them that my artist cannot come to this event because the target audience is not good for the artist.
If you make an artist perform for a particular audience, it might end up frustrating the artist.
They may think they are not good enough but the problem is not them, the problem is that the audience is not their kind.
MALAWI PLUS
How can you describe the current status of the Malawi music industry?
For the past three years, there has been great growth in the industry.
This might be hard for people outside the country to notice but we have improved a lot.
From beat making, audio production, and video production to how much artists are making, things have moved at a good pace.
MALAWI PLUS
There are opinions out there that Malawi Music Industry is not where it should be, what is your comment on this?
The first issue is that we don't have a lot of people on social medias.
The numbers are very important.
If you try to work with an artist outside of Africa before they tell you the charge for the collaboration, they look at your social media strength as well as your views on YouTube.
They mostly recognise artists with five hundred thousand followers while some recognise artists with one million followers going up.
If your numbers are low, they feel like you just want them to promote you.
But our artists are big here. If you compare the number of Malawians on social media and the number of followers of our artists, you will see that they are big numbers.
People outside cannot understand this because, in their countries, a lot of people are on the internet.
The only way to move forward is to try to export more so that we get recognition from other countries which will eventually push our numbers.
MALAWI PLUS
What is one thing that needs improvement in the music industry?
Investment.
For instance, in Nigeria, some people are willing to invest in artists.
So, when an artist has content, they get sponsored.
The sponsor assists them to record in a good studio and shoot the best video without focusing on the budget.
When the material is sold internationally, they get their money back from a commission they agreed on.
But that's not the case here, maybe it's the issue of the economy or people don't believe in what art can do.
MALAWI PLUS
How would you compare Malawi Music Industry to other industries in Africa?
We have export quality.
Some of the beats that you are hearing nowadays are being done by international producers.
There are apps where we buy beats made in the USA or Nigeria.
Several songs have been recorded here using beats that have been made by producers that are not even Malawian.
So, that's the same quality that these people are using.
But our talent is not well exported, it all goes back to the issue of numbers.
MALAWI PLUS
What is your vision for the Malawi Music industry?
I have realised that other countries fully utilise technology in promoting and selling their art.
I would love every artist to take advantage of that.
As I said, if you do well, one song is enough to pay your bills for the whole year.
MALAWI PLUS
What does the future of the Malawi music industry hold?
Things look good.
I just wish for a day when we will have a very good percentage of local music played in all media houses and drinking joints.
I wish for a day when we will have 90% local and 10% international music.
We have seen that in different countries.
That isn't the case here, Malawians should listen more to local than international material.
MALAWI PLUS
What advice do you have for young Musicians?
They should take time to identify someone who can push their art forward by putting value into their brand.
They have to identify managers who will have their art at heart.
MALAWI PLUS
What song is currently your favourite?
Military by Piksy from the Mtunda album, I play this song every day.
MALAWI PLUS
Apart from Piksy, who is your favourite musician in Malawi?
Lucius Banda inspires me a lot. He is one artist who took music as a business long ago.
Interviewed on February 2023