Mzuzu Coffee Factory Tour
About Mzuzu Coffee Planters Cooperative Union Limited
| | |
| --- | --- |
| Establishment | 1 April 2007 |
| Total Number of Members | 2,800-3,000 (More than 25% are women.) |
| Address | P.O. Box 20133, Luwinga, Mzuzu, Malawi |
| Phone | +265 (0) 1 320 899 |
| Email | mzuzucoffee@mzuzucoffee.org |
| Website | https://www.mzuzucoffee.org/ |
| Opening Hours | 7:30-17:00 (Mon-Fri) |
Mzuzu Coffee Planters Cooperative Union Limited was established on 1 April 2007.
Before the Union was established, it operated as Smallholder Coffee Authority from 1979 to 1999 and as Smallholder Coffee Farmers Trust from 1999 to 2007.
Mzuzu Coffee Planters Cooperative Union Limited comprises the following six cooperatives;
Misuku Hills (1,700m-2,000m altitude) in Chitipa district
Phoka Hills (1,300-2,500m altitude) in Rumphi district
Viphya Hills (1,200-1,500m altitude) in Rumphi district
Nkhata Bay Highlands (1,000-2,000m altitude) in Nkhata Bay district
South East Mzimba (1,200-1,700 m altitude) in Mzimba district
Ntchisi East (1,200-1,800 m altitude) in Ntchisi district
In addition to producing coffee through smallholders, the Union also operates its own Usingini Commercial Farm, runs a coffee shop known as 'MZUZU COFFEE DEN', family facilities 'MZUZU COFFEE SUITES' and honey production.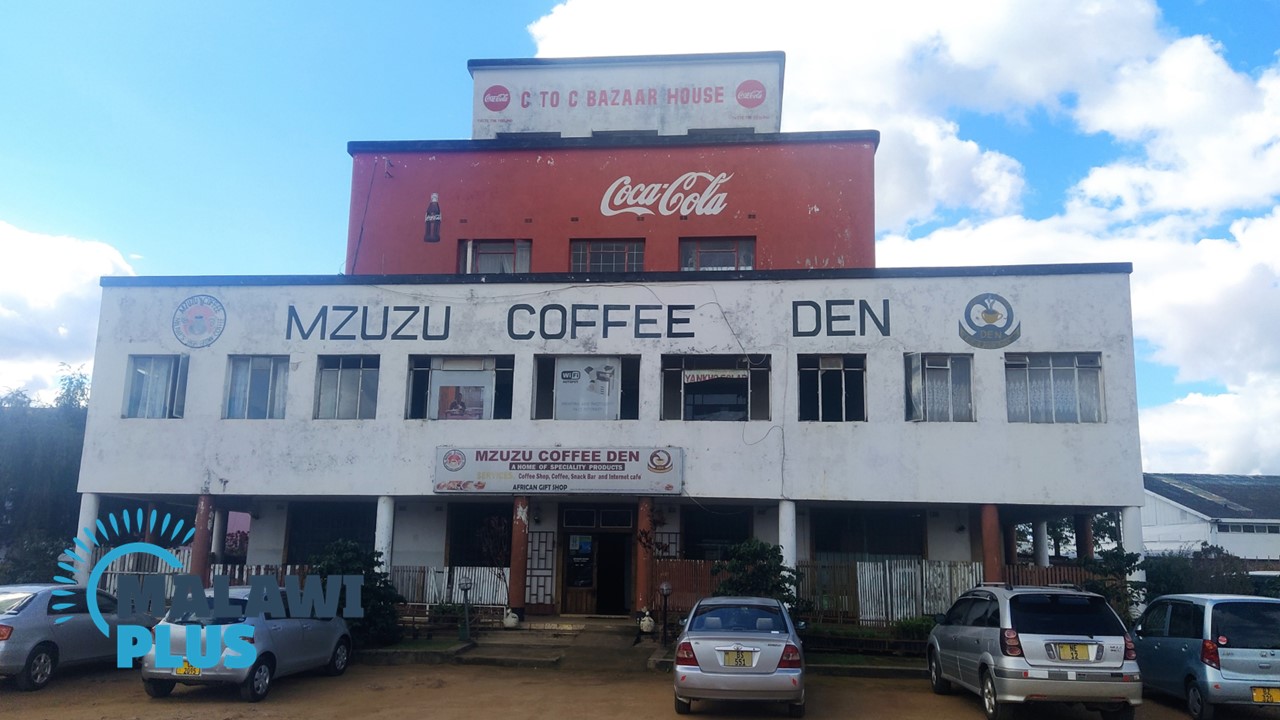 Currently, there are between 2,800 and 3,000 coffee growers who are members of the cooperative, of whom more than 25% are women.
Harvesting takes place between June and October every year and produces 400-500 tonnes of coffee beans.
Of this, about 95% is exported to the USA, the UK, the Netherlands, Belgium, South Africa, Japan, Taiwan and other countries around the world, while 5% of the coffee is consumed within Malawi.
The Union's turnover is currently approximately 2 billion kwacha.
Mzuzu coffee beans are washed by wet process and are slowly matured in the hills at an altitude of 1000-2000m and in a cool climate, thus acquiring a softer, creamier body compared to other coffees from neighbouring countries.
The mineral-rich clay contributes to the smooth, mellow, floral aroma, and the smooth finish with low acidity ensures that the coffee is never boring to drink.
Enjoy the taste of Malawi packed into the coffee bean.
Main Products
Mzuzu Speciality Coffee (1kg, 500g, 250g, 80g)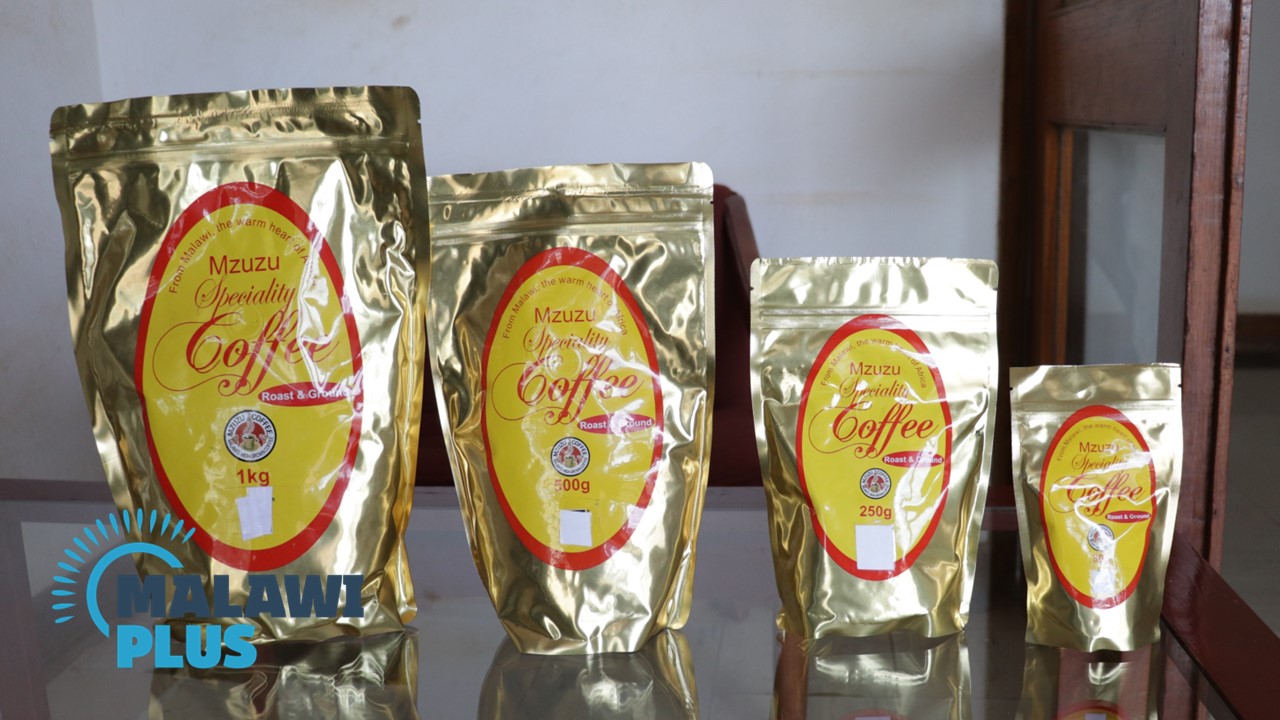 Factory Tour
Stage 1   Receiving Bay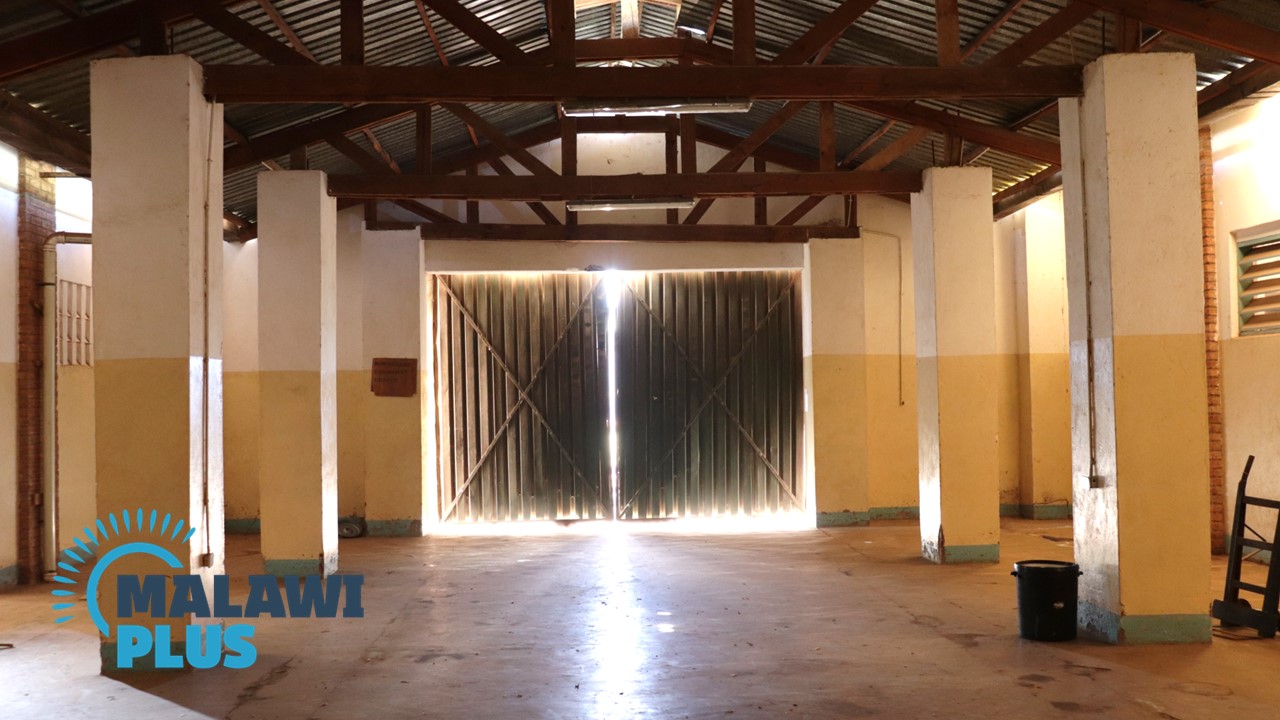 The cooperative must separate the pulp and skin of the coffee cherry from the coffee beans before they are shipped to the factory.
The coffee beans from Mzuzu Coffee are dried in the sun for 2-3 days after all pulp has been mechanically removed from the coffee beans in a wet process.
Stage 2   Hulling Machine for Parchment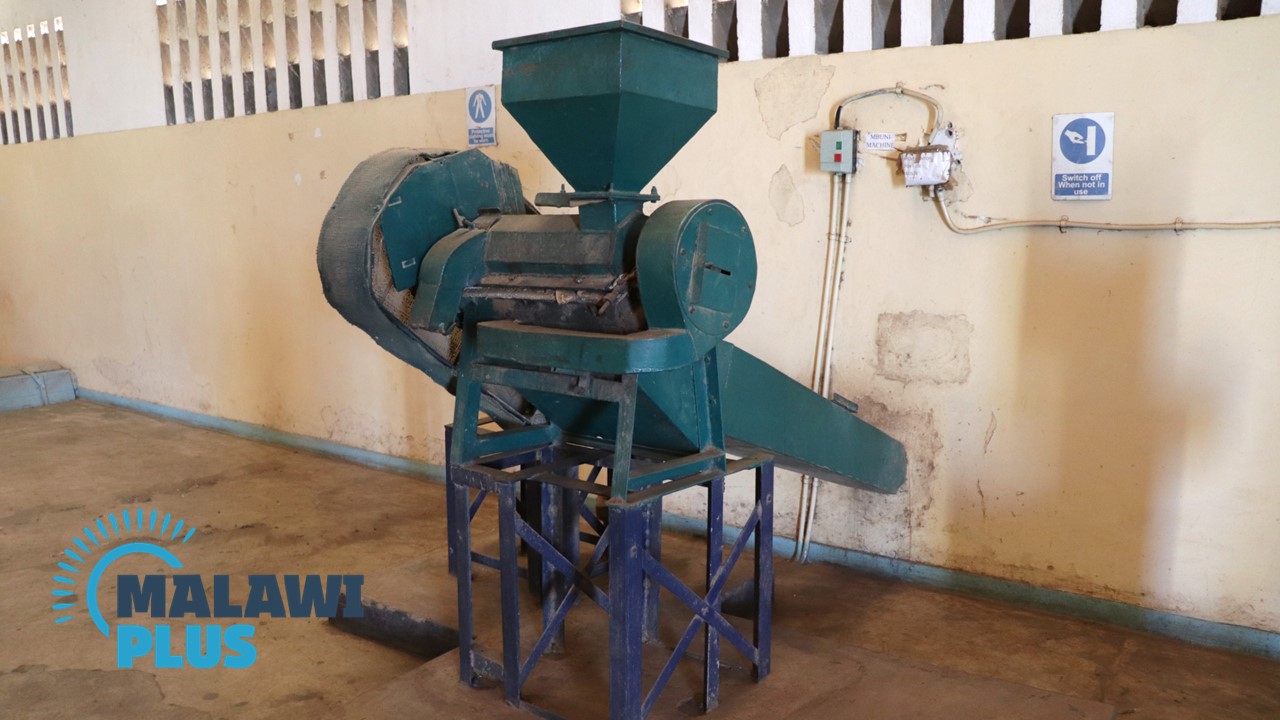 After receiving the coffee beans from the cooperative in the receiving bay, this machine is used to remove the light brown skin (parchment coffee) from the beans.
Stage 3   Grading Beans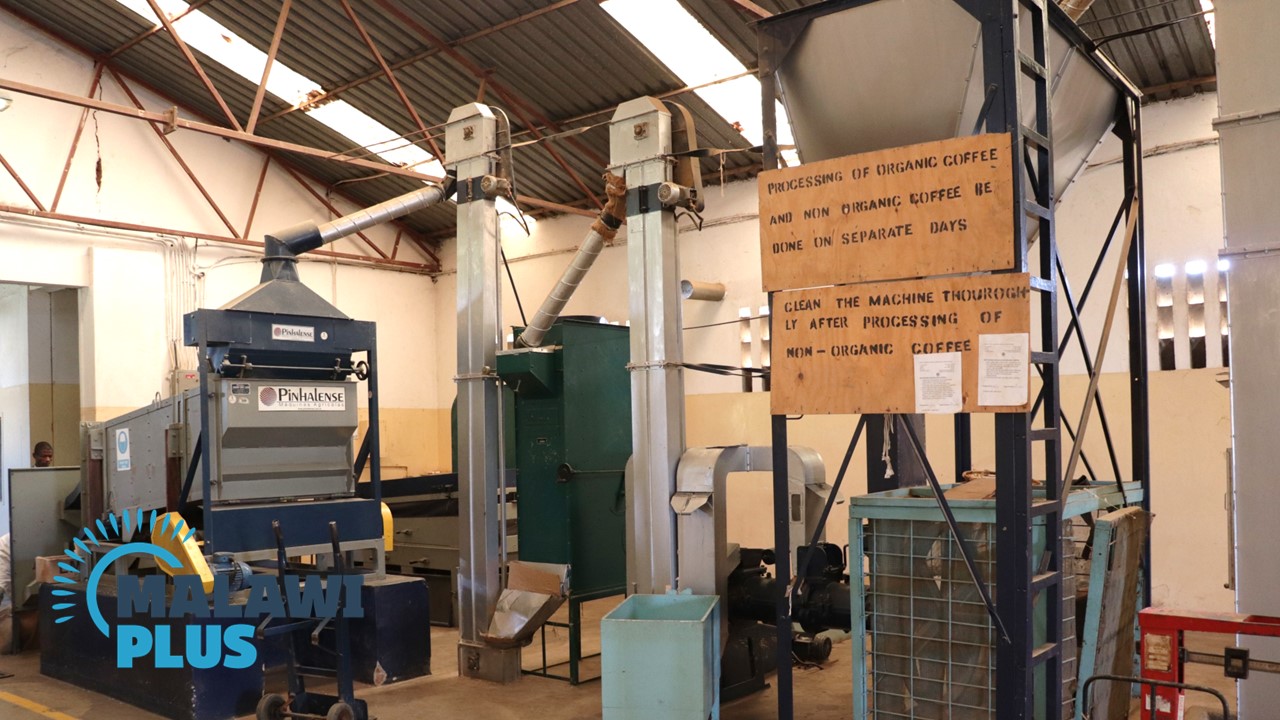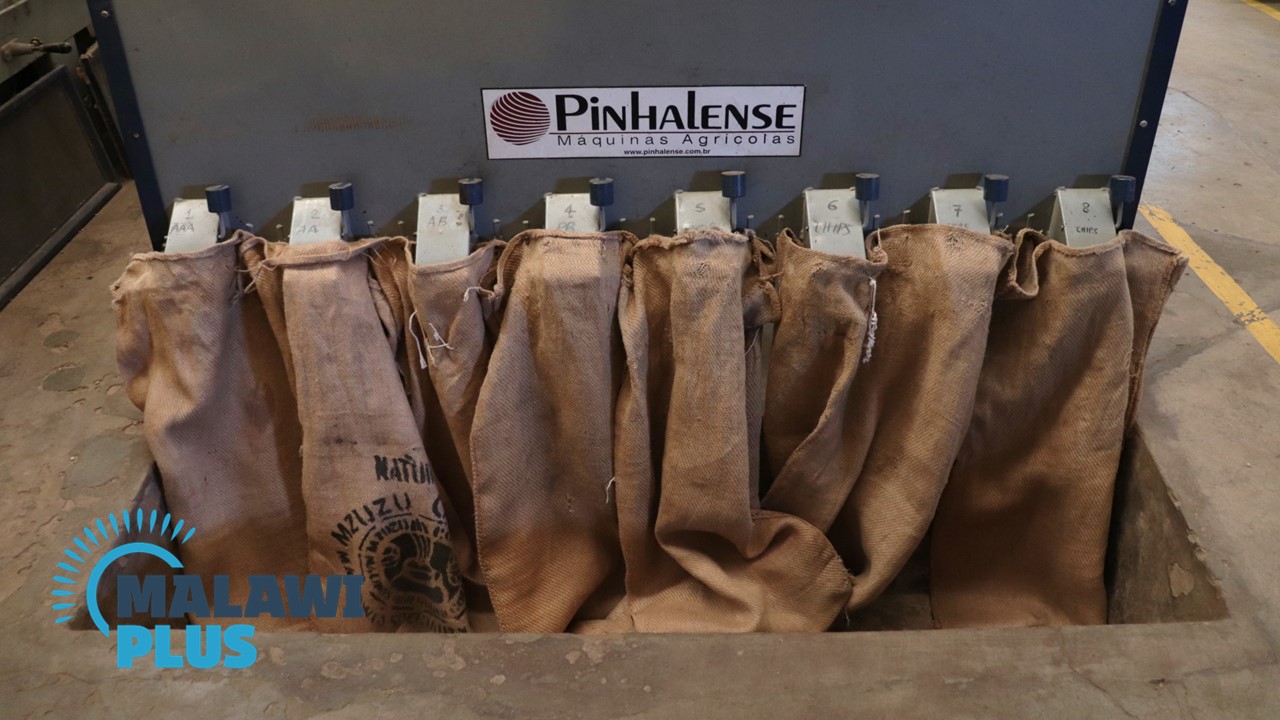 | | |
| --- | --- |
| AAA – Screen 19 | Export |
| AA – Screen 18 | Export |
| AB – Screen 16 | Export |
| PB – Screen 12 | Export |
| PBC – Screen 14 | Mzuzu Speciality Coffee |
| Chips – Screen 10 | Low grade |
Coffee bean grades and grading methods vary from country to country.
Malawian coffee is graded according to quality and screen size.
Stage 4   Ready to Export
Beans graded for export are not roasted and shipped as green beans, so they are packed and ready for export.
Each bag weighs 64 kg.
Stage 5   Roasting Beans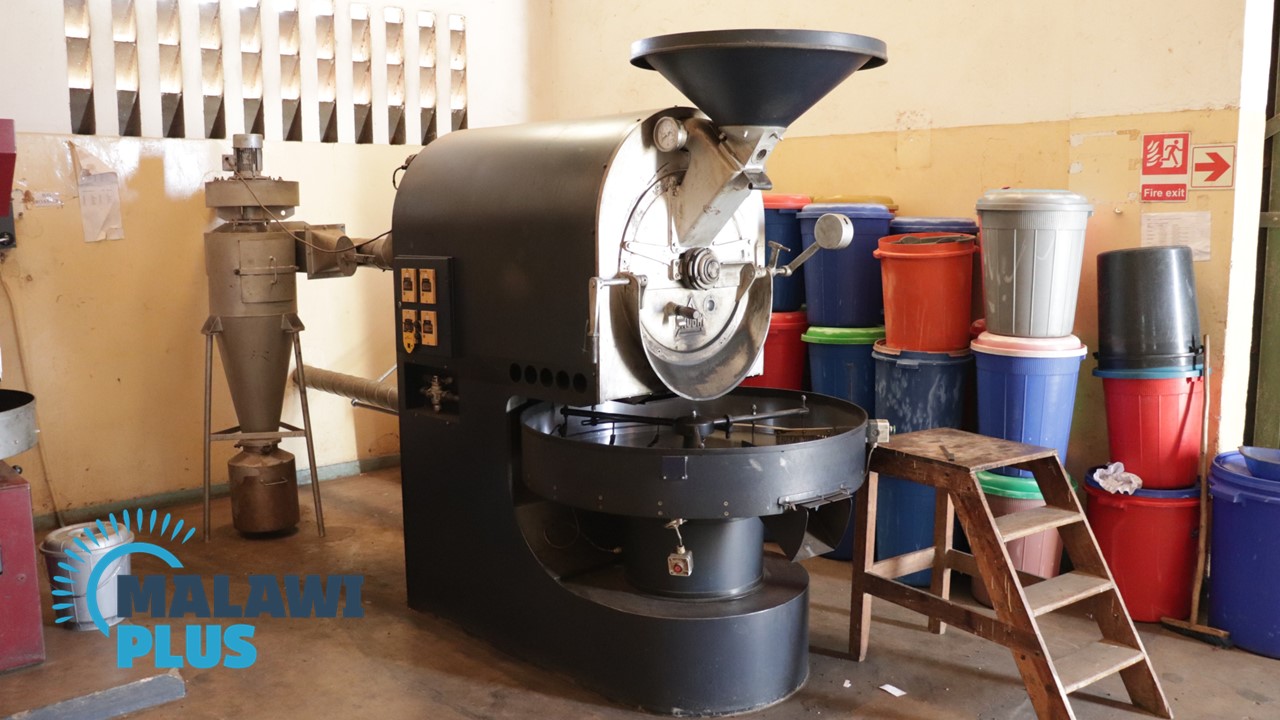 Coffee for the domestic market is roasted in this machine.
The temperature is 200 °C.
The medium roast takes 14 minutes and the dark roast takes 17 minutes.
It can roast 25 kg at a time.
Stage 6   Grinding Beans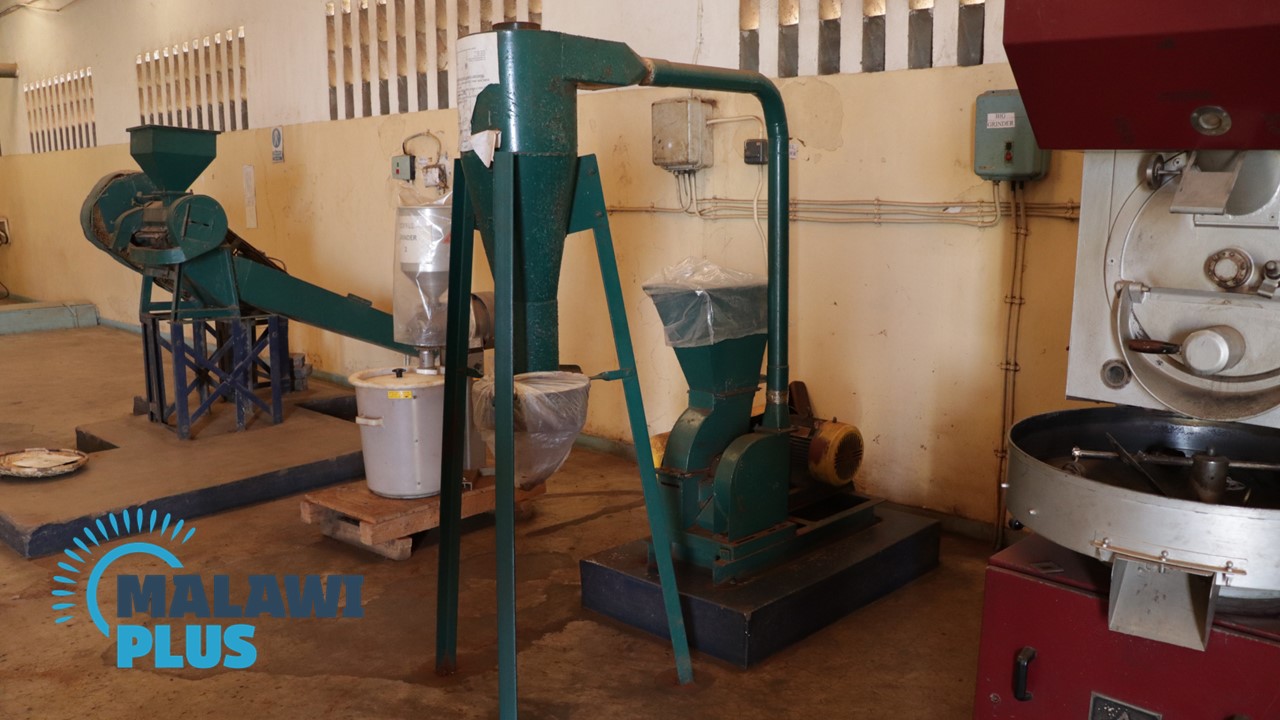 The roasted beans are cooled down and then coarsely grind in this grinding machine.
Stage 7   Packing Coffee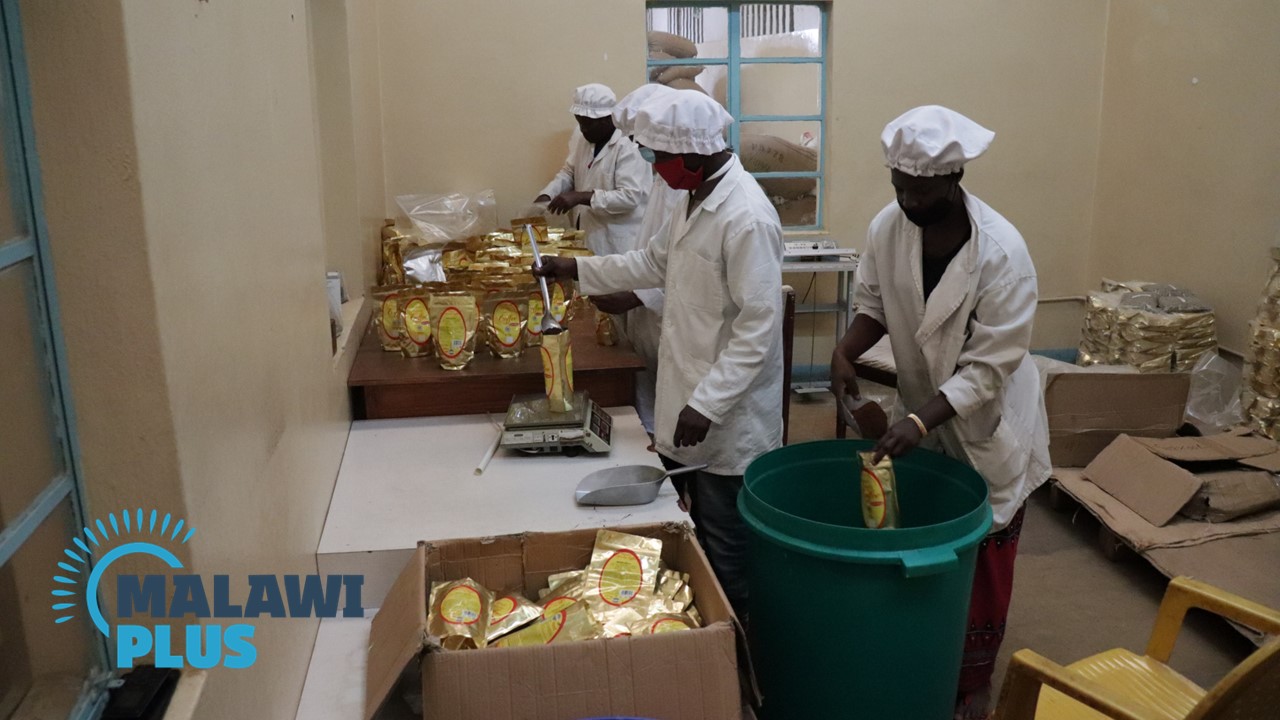 Coffee is packed manually, one by one.
Mzuzu Coffee was certified ISO 9001, the International Organisation for Standardisation (ISO) standard for quality management systems, in 2015.
Stage 8   The Products Are Ready for the Market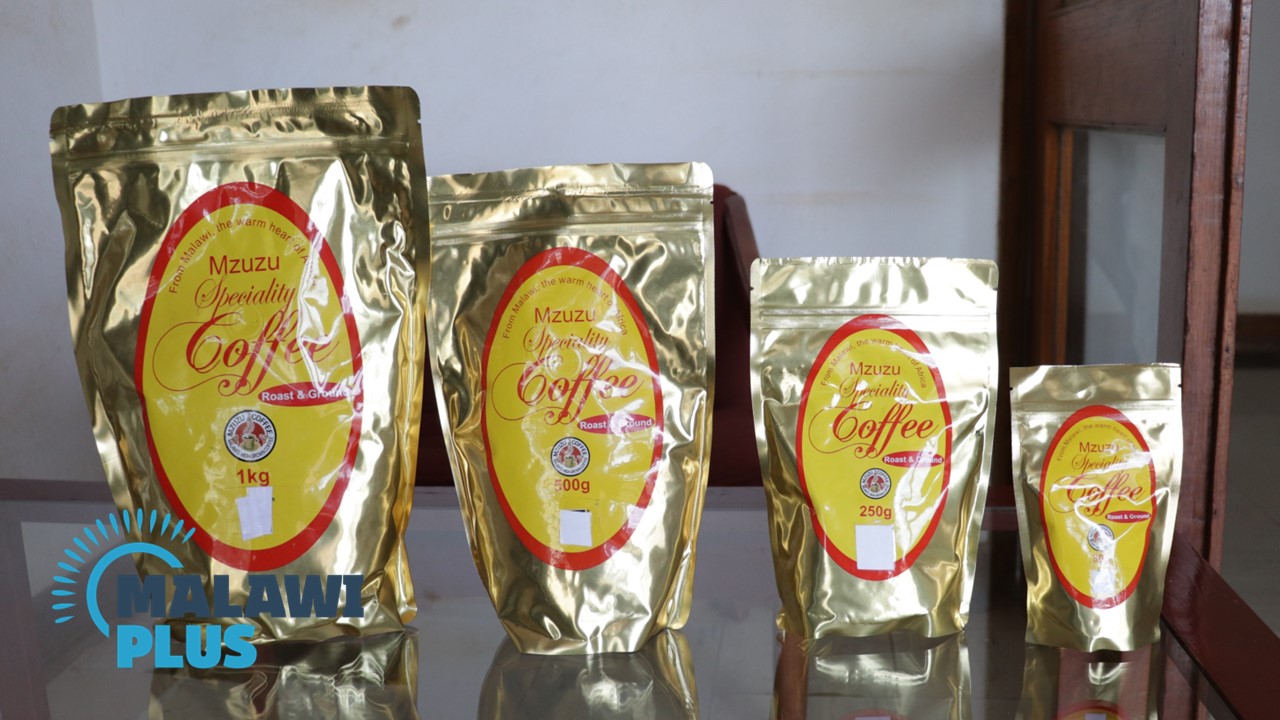 Covered on June 2021