Interview with Dr. Napoleon Dzombe
Dr. Napoleon Dzombe – CEO of Mtalimanja Holdings
Subsidiary of Mtalimanja Holdings
Mtalimanja Sugar Corporation
Madalitso Food Production Limited
Malawi Dairy Industries – MDI
Kalipano Hotel
Nzeru Za Bambo Transport
Estates Owned
Khasu Estate
Mudi Estate
Kasonjola Estate
Lisandwa Estate
Interview
Interview Date: May, 2023
"I am very proud to see children who would have dropped out of school being able to go to school."
MALAWI PLUS
Please tell us about yourself.
My name is Napoleon Dzombe.
I was born in Dowa T/A Kayembe in Mtalimanja Village in 1958.
I did my school at Dedza Secondary School where I started my business.
MALAWI PLUS
Please tell us about your company.
We have Mtalimanja Holdings where we brought all the businesses together focusing on processing and farming.
MALAWI PLUS
What was your first business?
I started doing business when I was in school because of the challenges I faced in paying fees.
I started thinking of ways of finding fees to continue my education.
Initially, I sold sieves, and I was able to pay for my form two fees around 1978.
I made money that was more than the salary of a teacher then.
Then I started wondering if it was necessary to continue school when I can make such money in a short period.
My first business was selling salt which I was exchanging with groundnuts.
I sold the groundnuts, then bought fertilizer and maize seed.
In the first year of harvest, I harvested more than 66 oxcarts of maize.
Then I decided to start farming barley tobacco, I harvested 29 bales in the first year.
I sold all the bales for K1,700 which was a lot of money then.
Then I used the money to register a farm which I called 'Nzeru za Bambo' farm.
After registering the farm, I harvested 163 bales and then further established other farms in Nkhotakota and other areas.
We continued and reached a point where we were harvesting 41 thousand bales.
I started wondering what made Europe be successful than Africa.
Then I travelled to Europe where I spent 45 days.
I learned that people there add value to products.
MALAWI PLUS
Kalipano Hotel recently commenced operations, tell us more about this resort.
The hotel is in Dowa and is on the bank of Kang'oma River.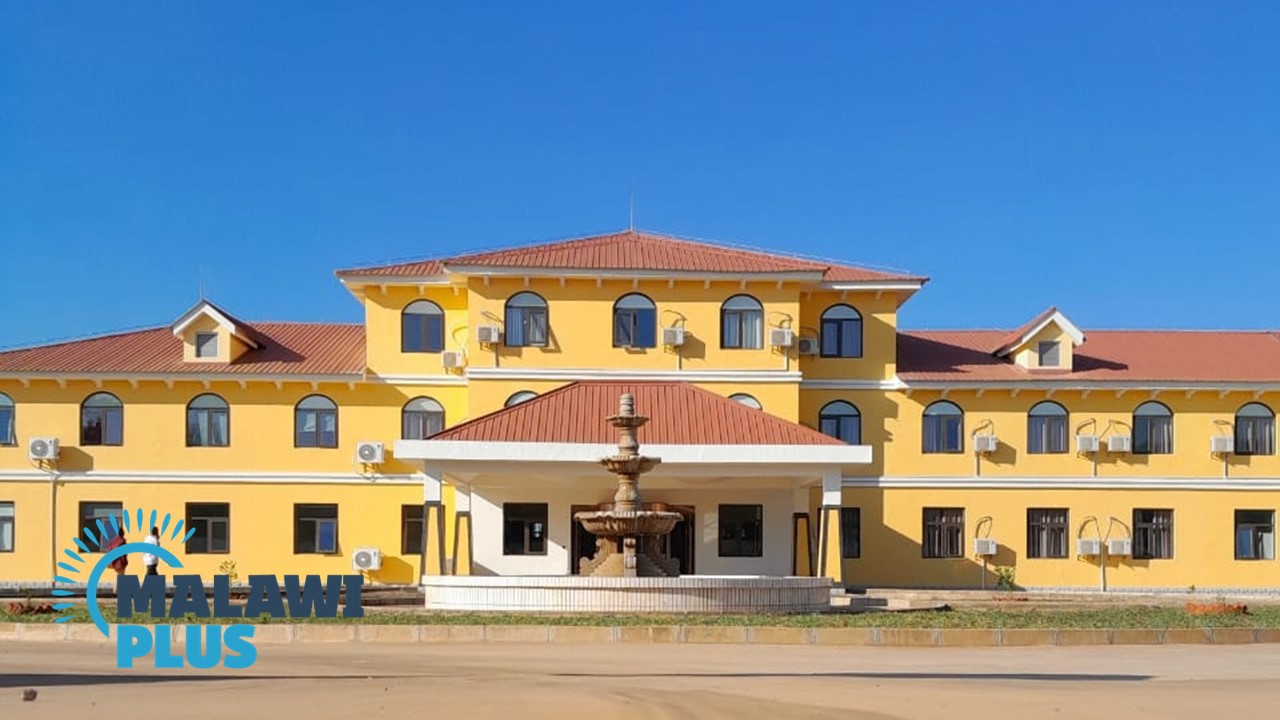 In 2005, we started constructing a dam, we have been slowly expanding the dam up to now where the dam is like a small lake.
Our plan was for people to be visiting the dam to drive boats and do fishing.
I started wondering where these people would sleep or eat when they come to do these activities.
That's when I thought of the idea of building a hotel.
That's why I built the hotel.
MALAWI PLUS
What are some of the unique facilities at this resort?
There is a floating restaurant where you can enjoy a meal while moving on water.
We also have two double-decker boats as well as speed boats.
We will soon have fountains and river tubes where people can have fun.
MALAWI PLUS
What motivates you to do business in different sectors?
What makes me have a lot of ideas concerning businesses is that things change each and every day.
For instance, people clung to the tobacco business, and when the market of tobacco fell they also fell.
When you cling to a business and it phases out, you also phase out.
That's why most businesses stay only for 5 or 10 years.
So, diversifying your business ventures is the same way you change gears when driving a car, you don't just use one gear when driving a car.
You change depending on the road.
If your business idea is not in line with the current business environment the business fails, so you need to adjust your business in such cases.
If you want to stay in business, you need to think about how you will maintain your business in the next 5, 10, or 20 years.
You need to think if this business fell what will I do, therefore you need to think about fixed assets.
So, if other businesses fell, fixed assets will help.
This is what motivates me not to have one business idea.
MALAWI PLUS
What is your proudest achievement?
I am very proud to see children who would have dropped out of school being able to go to school.
A lot of people who have business ideas being helped to start small businesses and when I see people being happy, it also makes me happy.
MALAWI PLUS
What are some of the challenges you have faced as a business person?
The biggest challenge is government policies, some of the policies are very prohibitive.
For example, if someone wants to export goods it means that person will bring foreign currency into the country and that person is essential in boosting a country's economy, but to export goods you will need a lot of licenses while when you are importing they will only ask for an invoice.
Then I wonder why they made expenditure easier while income-generating activities are harder to pursue.
I don't know why it is like this. This makes it difficult for honest people to export goods.
MALAWI PLUS
What are you planning for the next 5 years?
I am thinking of how to help the youths that have nothing to do so that they can start businesses.
All in all, I have minimised the problems I have, so, now I want to create space for the next generation to be empowered so that they can also be where I am.
We have also established several factories that we have not opened, when we commence operations we will be processing groundnuts, soya, maize, rice, and fruits so that we should create a market for people to sell their produce.
We will also be producing animal feed to enhance animal farming in the country.
My slogan is Grow big or go home.
CEO's Principles
CEO'S PRINCIPLES
Honesty – What you say and what you do should be the same.
Pay back money in time – Differentiate between your money and other people's money to have a good reputation.
Be courageous – Believe that everything is possible.
Good personality – When you have a good personality, people respect you.
Interviewed on May, 2023