Nkhoma Mountain
Basic Information about Nkhoma Mountain
Basic Information
Hiking Difficulty Scale:
Estimated Hiking Time: 4 Hours
Height: 1,800m above sea level
Birds to be seen: Yellow-bellied Sunbird & Blue Waxbill
Best Season to Hike: May-September (The views from the top are clearer and relatively cool.)
Going up the Mountain
The Nkhoma Mountain hike up is relatively easy, however it is recommended to plan your hike around the summer or less humid seasons.
This is because the trail is clearer and easier to follow than when foliage is thick and high during the rainy season.
Remember to bring water enough and take a short break at the mountain hut which is at the midpoint as temperatures rises as the day goes on.
After the hut, the terrain becomes even more challenging as you mostly have to use your hands to overcome the rocky part of the terrain.
Be sure to do some quick stretches to loosen your body before the hike to prevent terrible aches after the hike.
Route to the Summit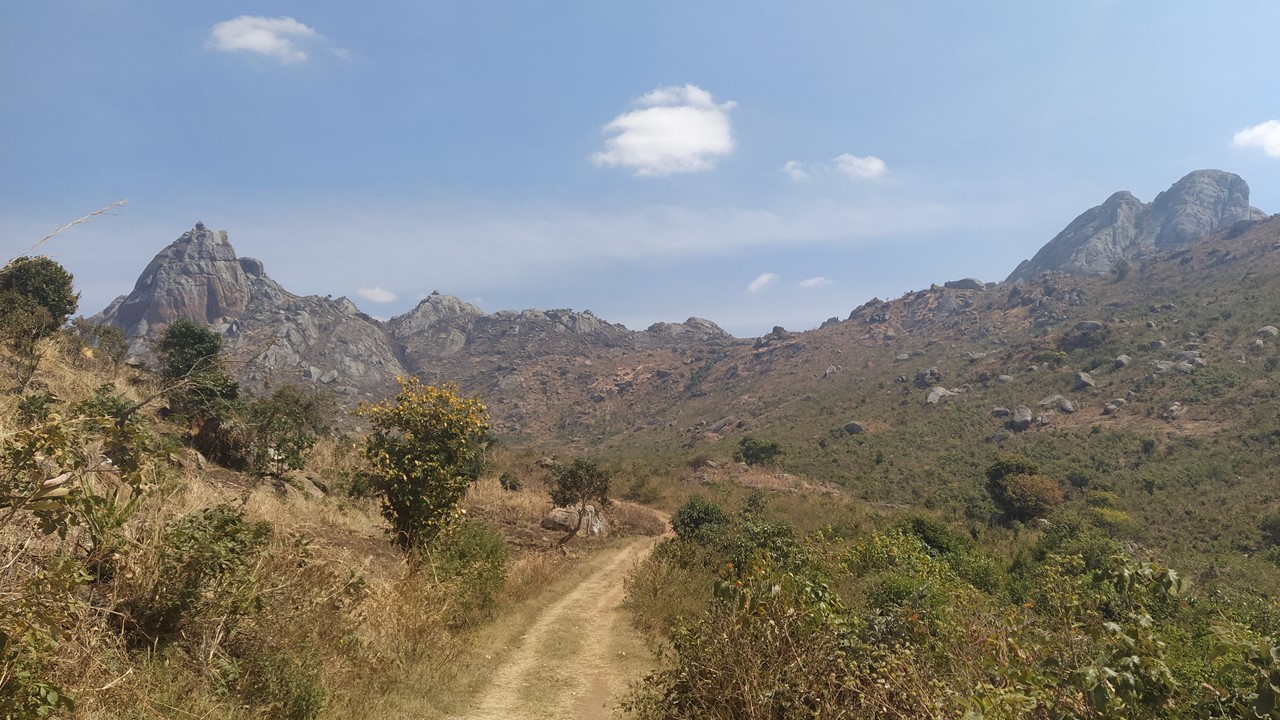 1. The first part of Nkhoma mountain hike up is relatively easy as the land is mostly flat.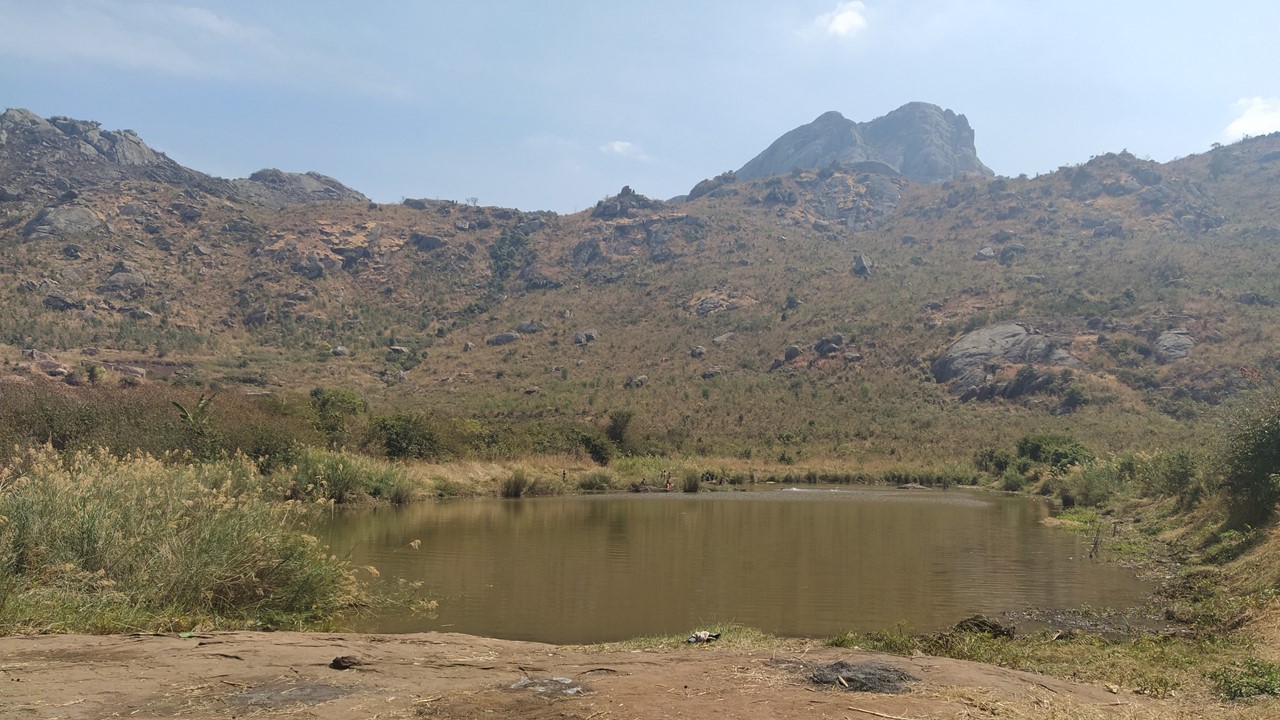 2. As you progress with the trail you will come upon a fish pond. Usually used by the local children as a play ground and also a means to cool off from the sun's heat.
3. Half way up the trail, the slope gets steeper and you can see the pond and most part of the land as you are good ways up.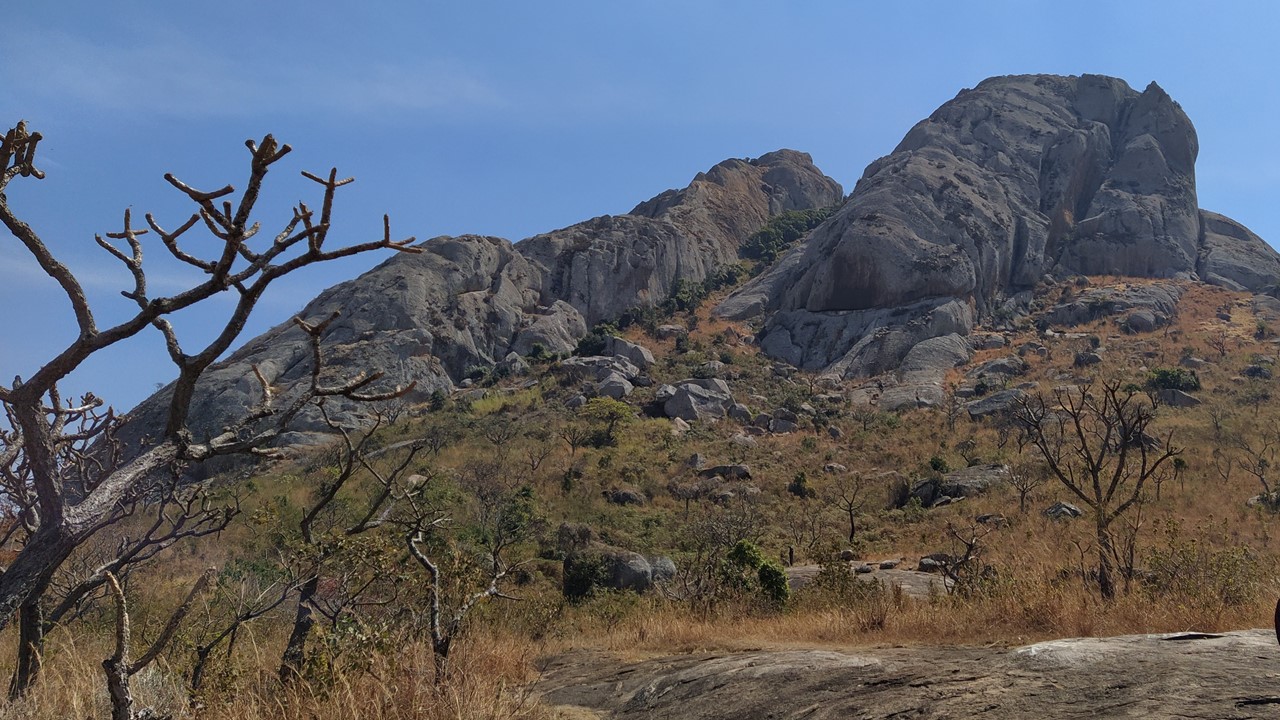 4. The view of the summit from the hut is breath taking and a sigh of relief. At this point you are about 75% done with the hike but it gets much more difficult from here on.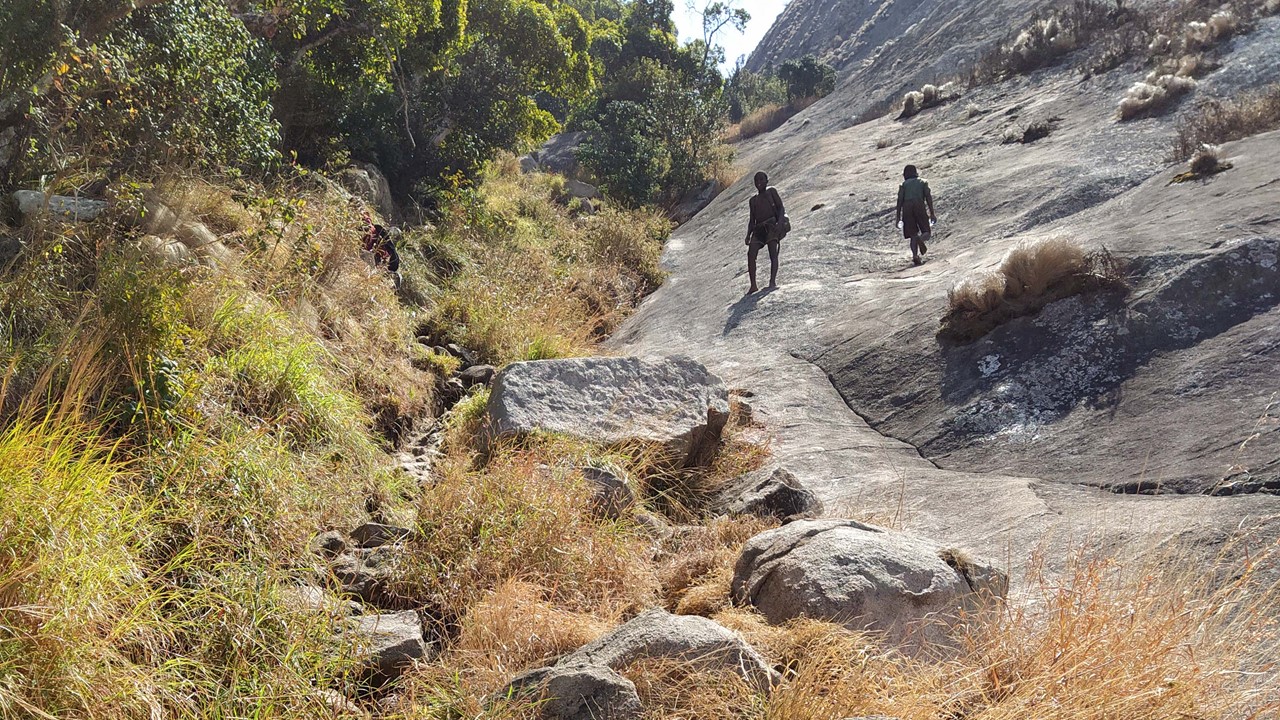 5. This rocky slope is Nkhoma mountain's most difficult part. You will need to use both hands and legs to clear this point.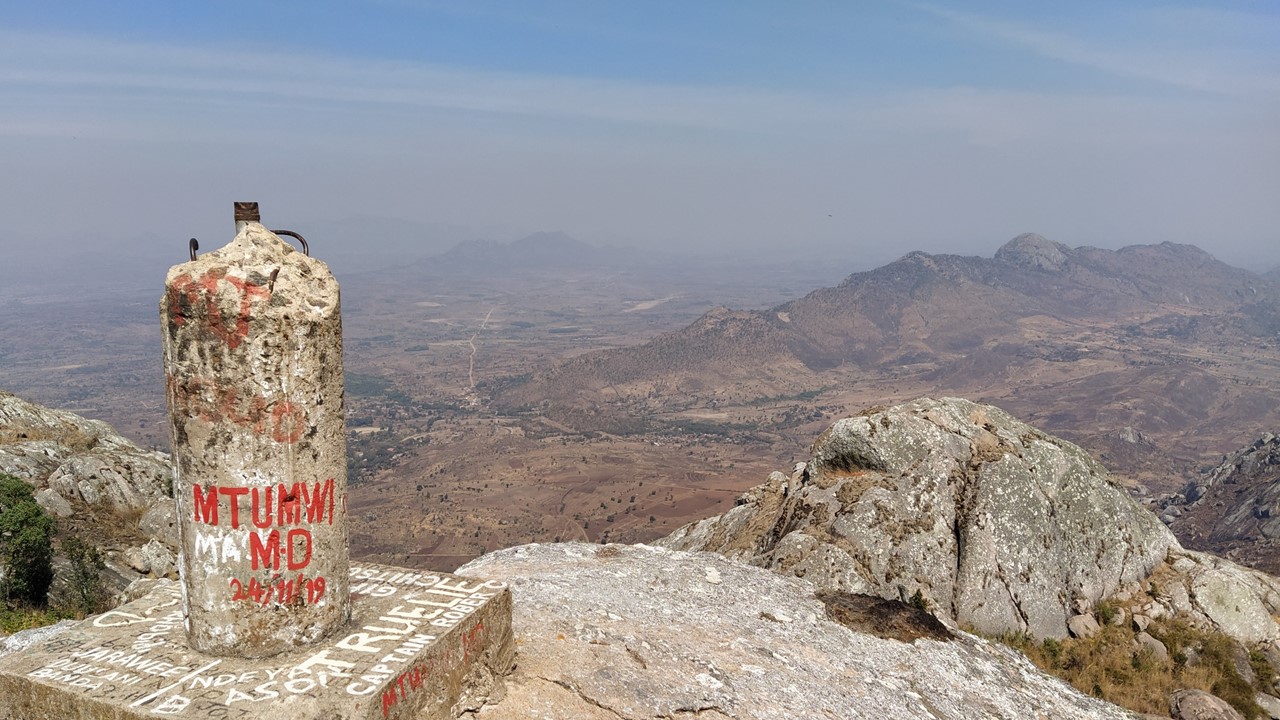 6. Goal!!! The beautiful senic view from the mountain's summit make you forget the tough ordeal you just got through on the last part of the hike.
Getting to Nkhoma Mountain
Time: 1 hour 40 minutes drive from Lilongwe
Distance: 60km via M1 Road from Lilongwe