Nkoko Juice Bar
About Nkoko Juice Bar
| | |
| --- | --- |
| Name | Nkoko Juice Bar |
| Cuisine | Fresh Juice |
| Location | City Mall, Lilongwe |
| Phone | +265 (0) 992 123 123 |
| Opening Hours | 8:00-21:00 (Mon-Sun) |
Nkoko Juice Bar offers the most delicious, nutritious and 100% natural juices.
An established go-to brand for excellent value for money, quality fresh fruit juices, infusions, smoothies and a variety of healthy drinks.
Their products range in a wide variety of fresh juice, detox and immune boosting juices and healthy shots, with one of the popular shots being a spicy ginger shot.
Their Juice Prices range from MK1,500 for regular size, MK2,000 for large.
Smoothies are MK2,000 for regular and MK2,500 for large.
Healthy shooters are at MK800.
Recommendations at Nkoko Juice Bar
SHOTS (Left: Ginger, Middle: Moringa, Right: Turmeric)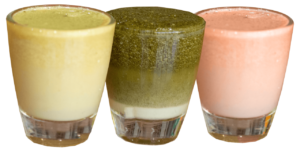 Strawberry Jungle (Strawberry, sugarcane, Lemon and Mint)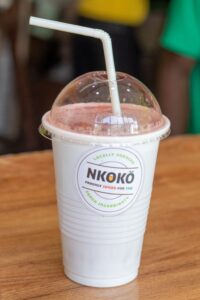 Location