NXTGEN LABS
| | |
| --- | --- |
| Establishment | 2021 |
| Total Number of Staff | 7 (As of April 2022) |
| CEO | Eugene Maseya |
| Address | 500m from Gateway Mall, along the M12, Lilongwe |
| Phone | +265 (0) 981 340 088, +265 (0) 883 052 003 |
| Email | info@nxtgenlabs.mw |
| Website | https://nxtgenlabs.mw |
| Opening Hours | 10:00-17:00 (Mon-Sat) |
About NXTGEN LABS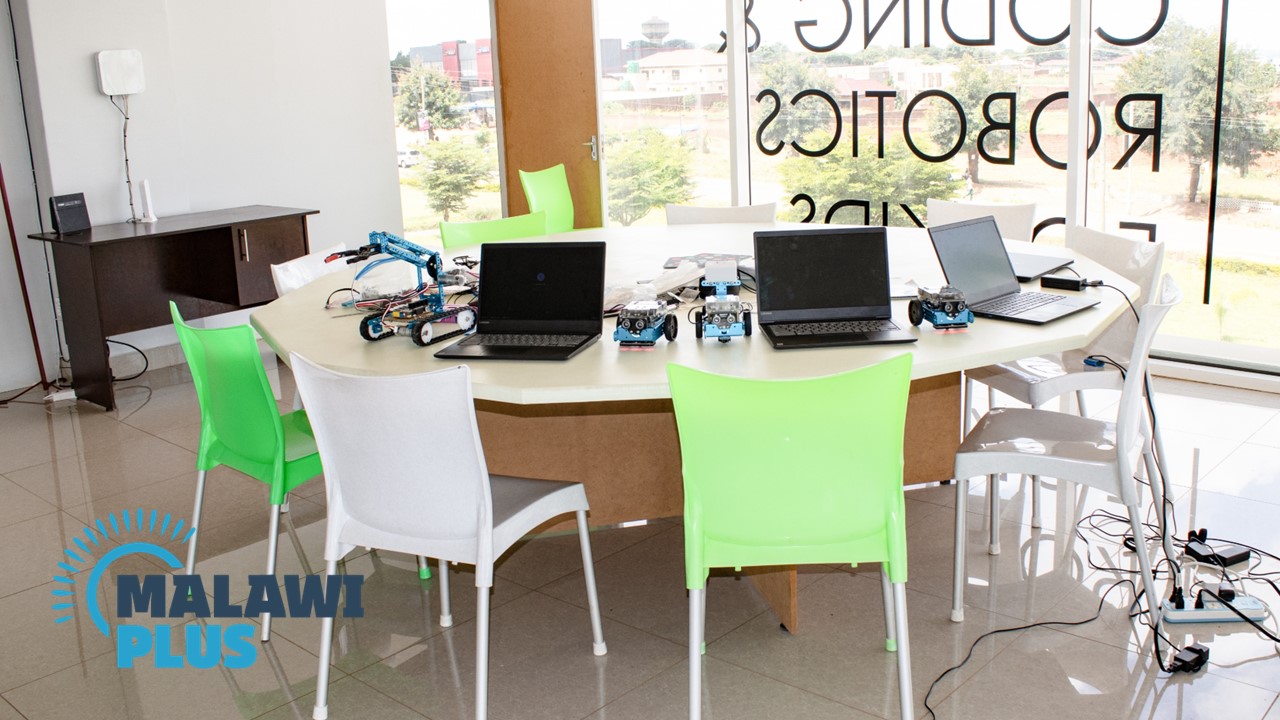 Established in 2021, NXTGEN LABS is Malawi's premier computer science program for kids which offers world-class STEM education where children get an early head start towards pursuing a successful career in STEM related fields like Computer Science and Engineering, on par with the best programs around the world.
NXTGEN LABS gives children the opportunity to learn through play.
All the coding and robotics instruction involve games and fun activities that make it easier for children to learn complex computer science and engineering concepts.
The learning experience at NXTGEN LABS has been completely reimagined.
Their program has no whiteboards, traditional classrooms, no exams or tests.
They strive to have students learn by doing and foster collaboration and teamwork among learners.
Every week they have learners work on a new concept / project which they present during the weekend to other learners and parents during the demo days.
This is a necessary skill for students to learn to communicate and present complex ideas and projects early on.
Company Tour
"IT'S ABOUT INVESTIGATING IN A CHILD'S MIND"
Table 1   LEGO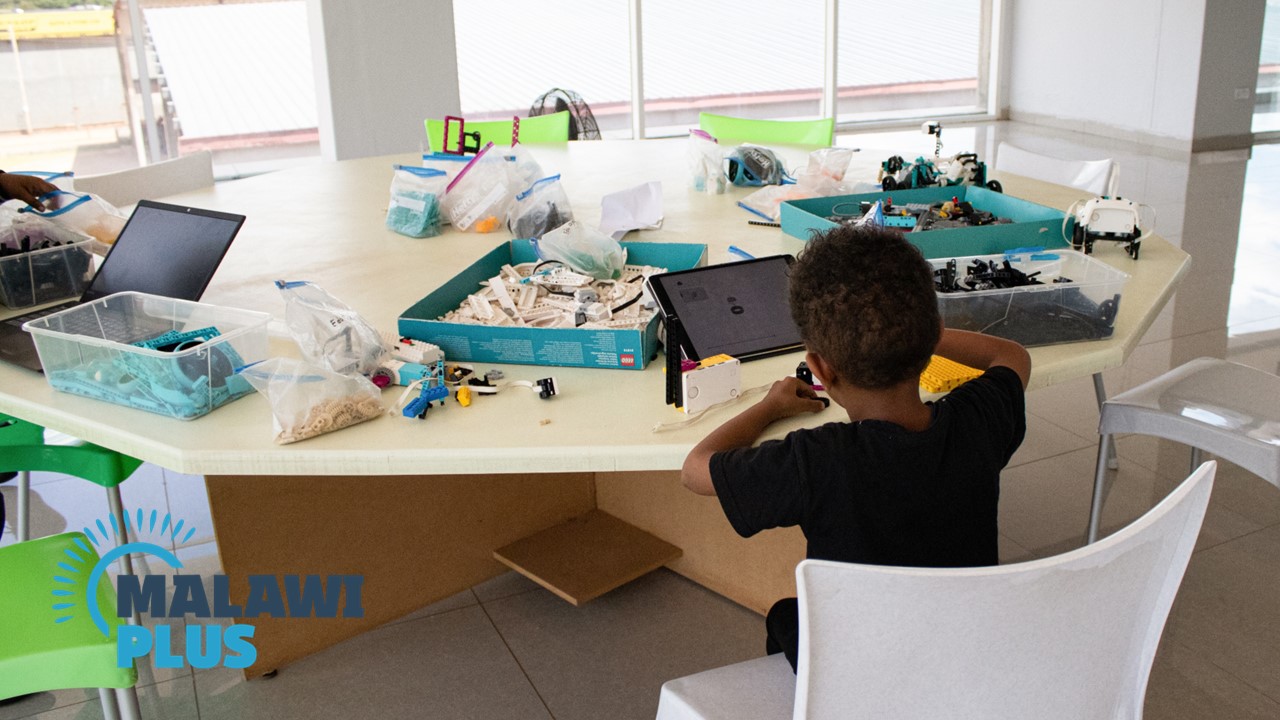 We start with LEGO for most children since some of them are as young as 7 or 8 and are already familiar with LEGO blocks.
Unlike normal LEGO that you know of, we have this type that has a small computer connected to it.
The children use the various types of pieces to assemble the LEGO together.
This allows them to express their uniqueness and build all kinds of things.
It also allows the children to develop skills that allow them to think logically.
LEGO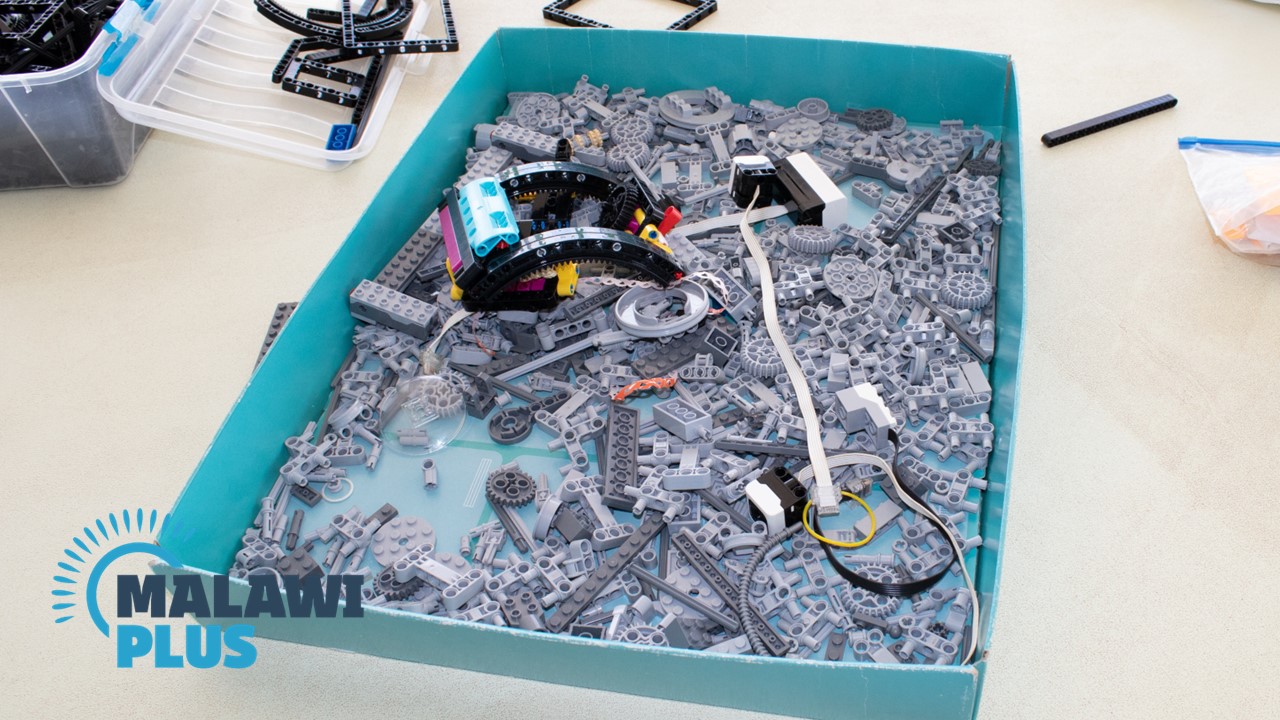 LEGOs are the essential building blocks that are used in helping children understand the core concepts of Electronics, Coding and Building.
We provide entry-level tasks to simplify the way programming and robotics and handled.
Table 2   MBOT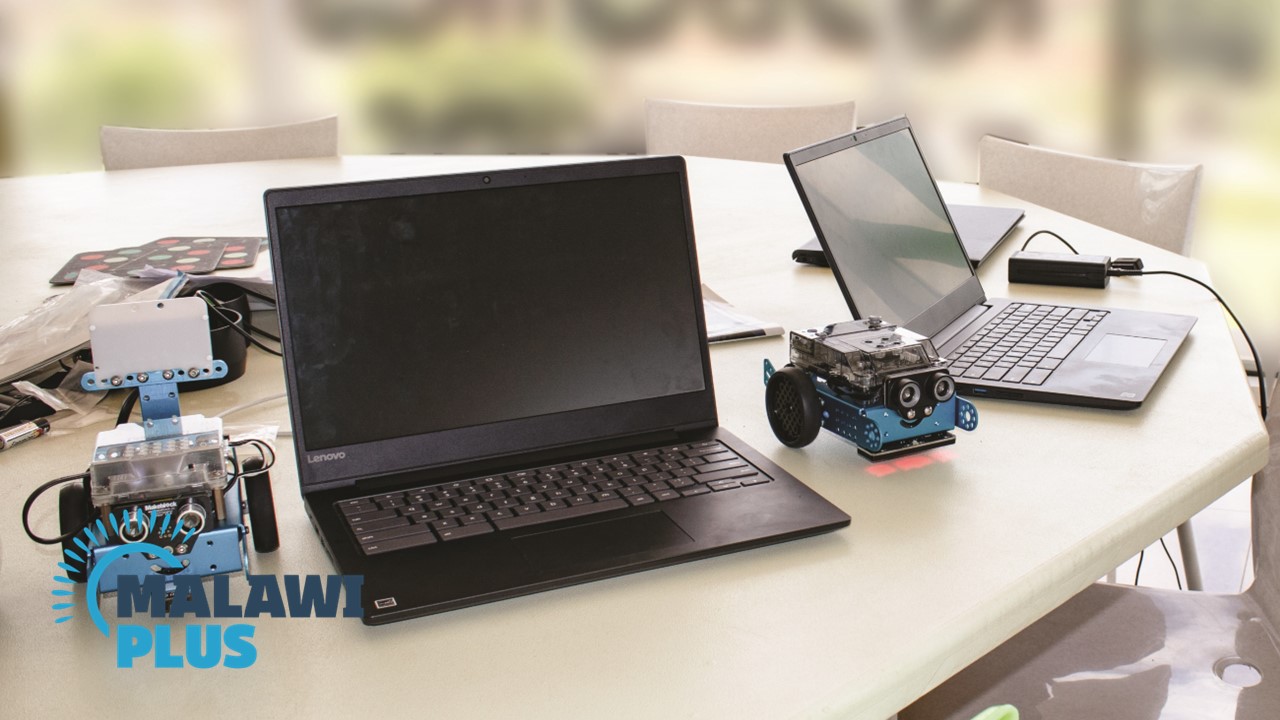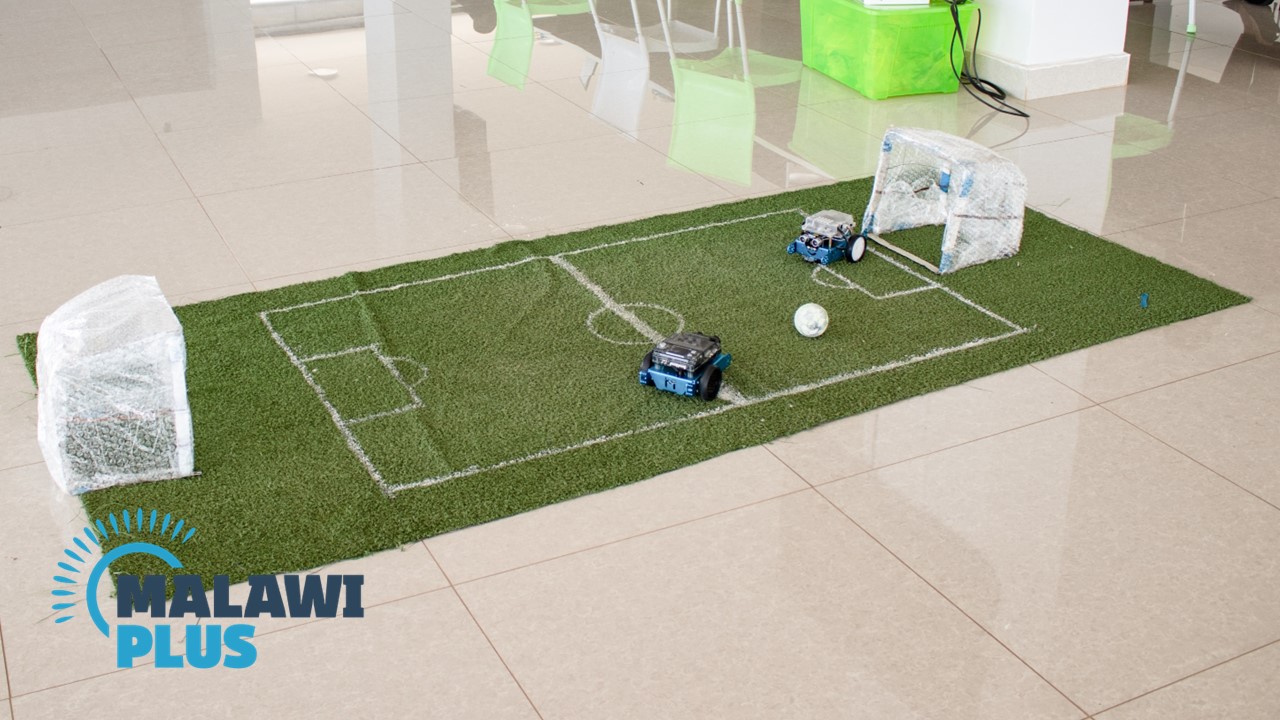 Here we have different types of robots that can be used for different sensor.
The sensors allow the children to learn how to make machines from scratch.
So with some kids we teach them using block programming but putting the blocks together is easier than memorizing syntax.
The bocks are also in different colours so that the children can easily remember which functions are associated with which block.
You can pretty much do anything with MBOTs and some children like to use it to play soccer.
MBOT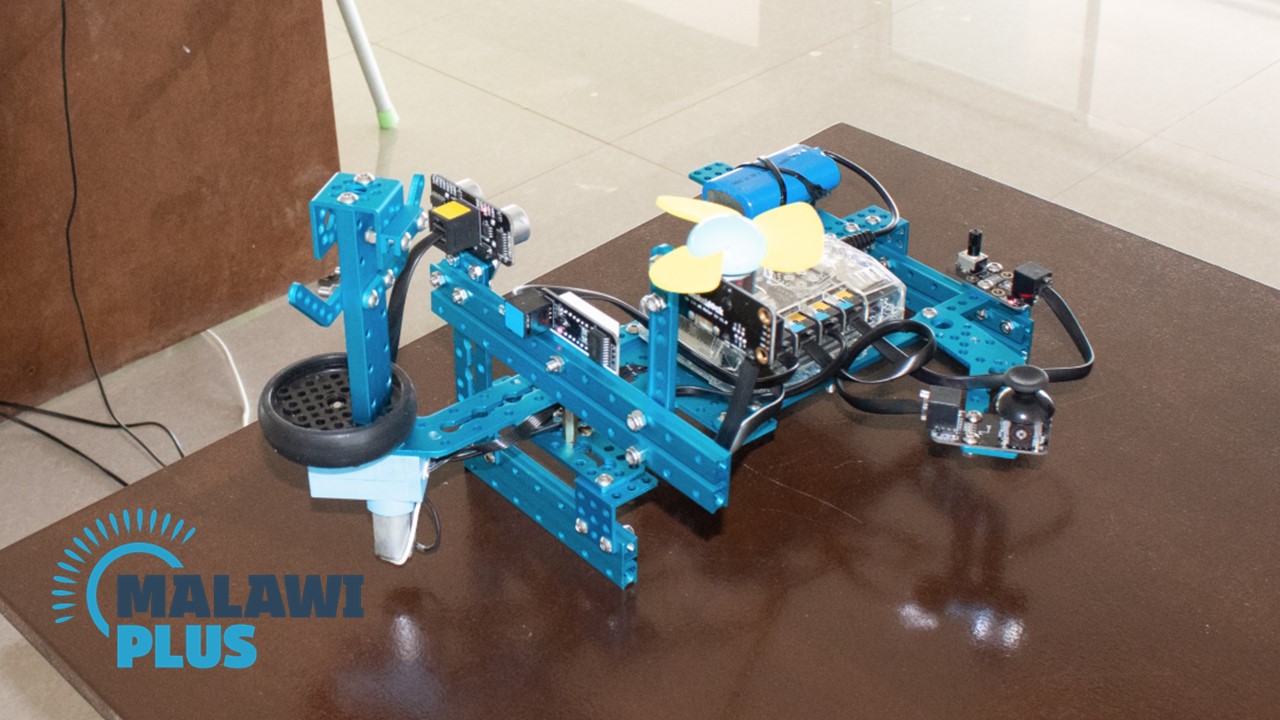 MBOT is a small robot designed for learning electronics, robotics, and programming in a simple and fun way.
Students are taught and given challenges to complete.
Combining their knowledge from scratch and its virtual environments to a real-life small robot.
In the process, we take note of the unique logic each student puts in with every challenge, for there is always more than one answer to a problem.
This module revolves around block programming / coding, IoT, Data Science, and Engineering as well as acts as an introduction to python programming.
Table 3   GAME DEVELOPMENT AND DIGITAL ART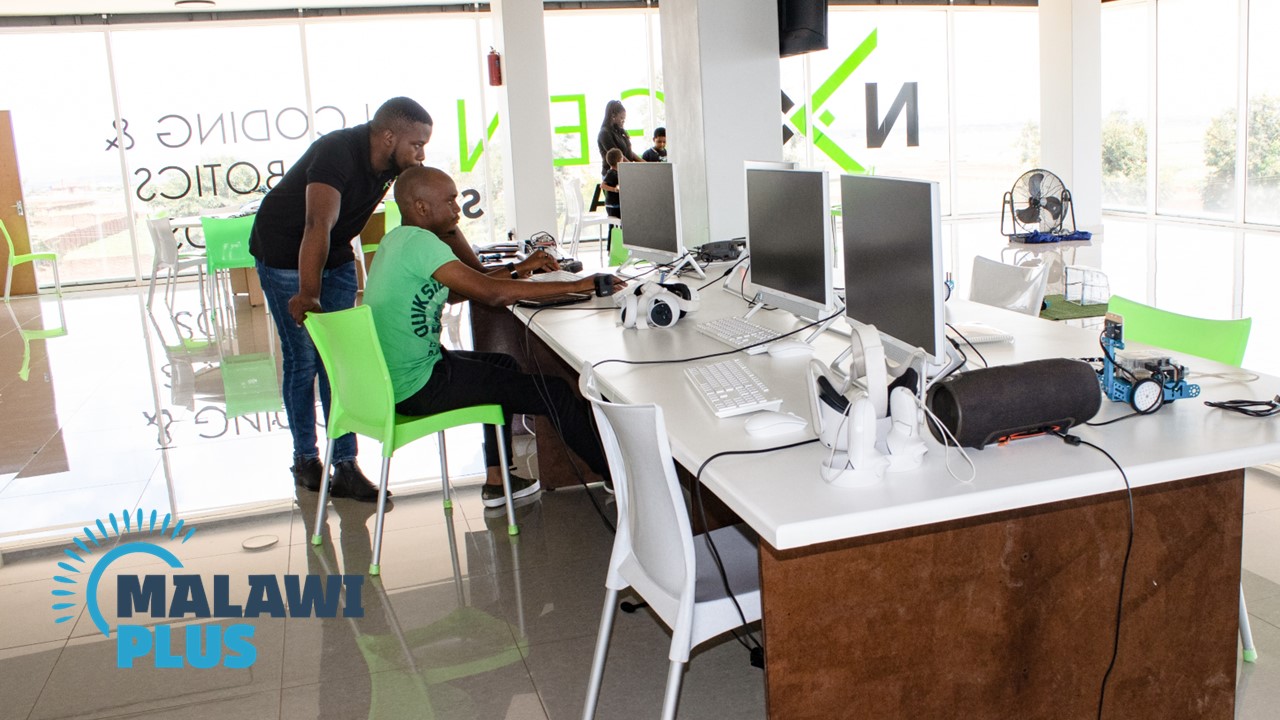 On this table, the kids get to learn game development and digital art. The way we teach digital art here id through making small games.
Digital art is also used to make small animations.
Right now, we are focusing on 2D art so something a child would draw on a piece of paper.
They draw it on the computer and it can also be animated to behave in certain ways.
This process also uses block programming.
So basically, the children learn how to draw and make simple games.
We also pair the kids up because some enjoy drawing only and others only mixing colours, so it's best if they work together.
SCRATCH
SCRATCH is a programming language tool that allows students to learn code in a visually engaging way.
At NXTGEN, we believe in students expressing their creativity as much as they can.
Naturally, this involves a lot of digital art combined with prgramming to create mini-games and animations.
Students are introduced to different lessons and challenges to complete each given task.
Table 4   DRONES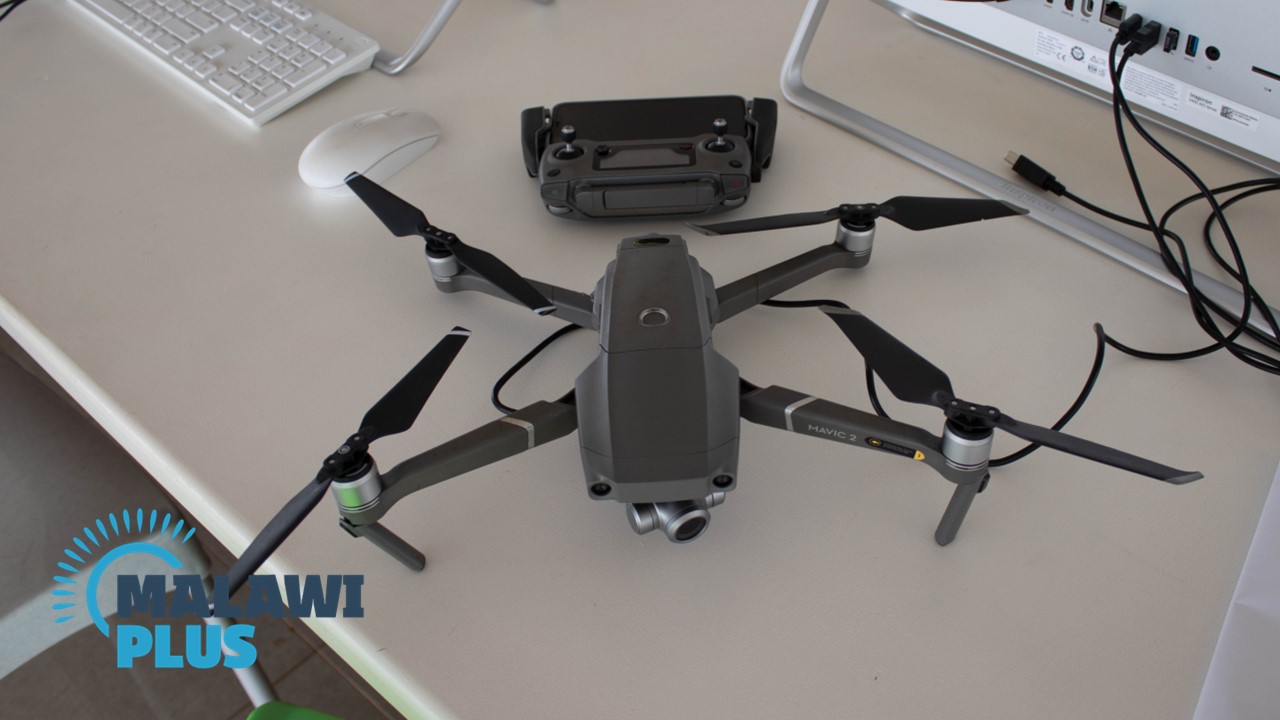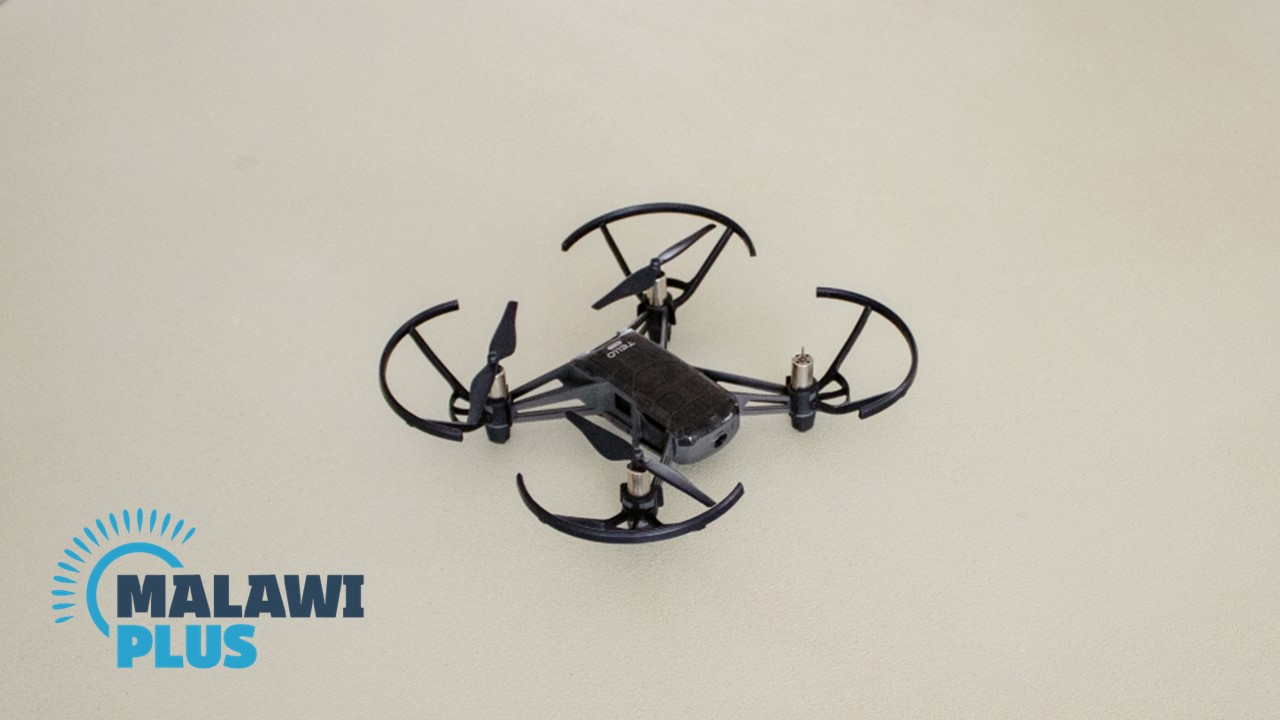 With drones, the idea is to program them so that the children don't just fly them around aimlessly.
The drones can be programmed to avoid obstacles without someone physically controlling them.
There are some children that can practice at home but not everyone can, so we accommodate all the children so that no one feels left out.
Table 5   VR (VIRTUAL REALITY)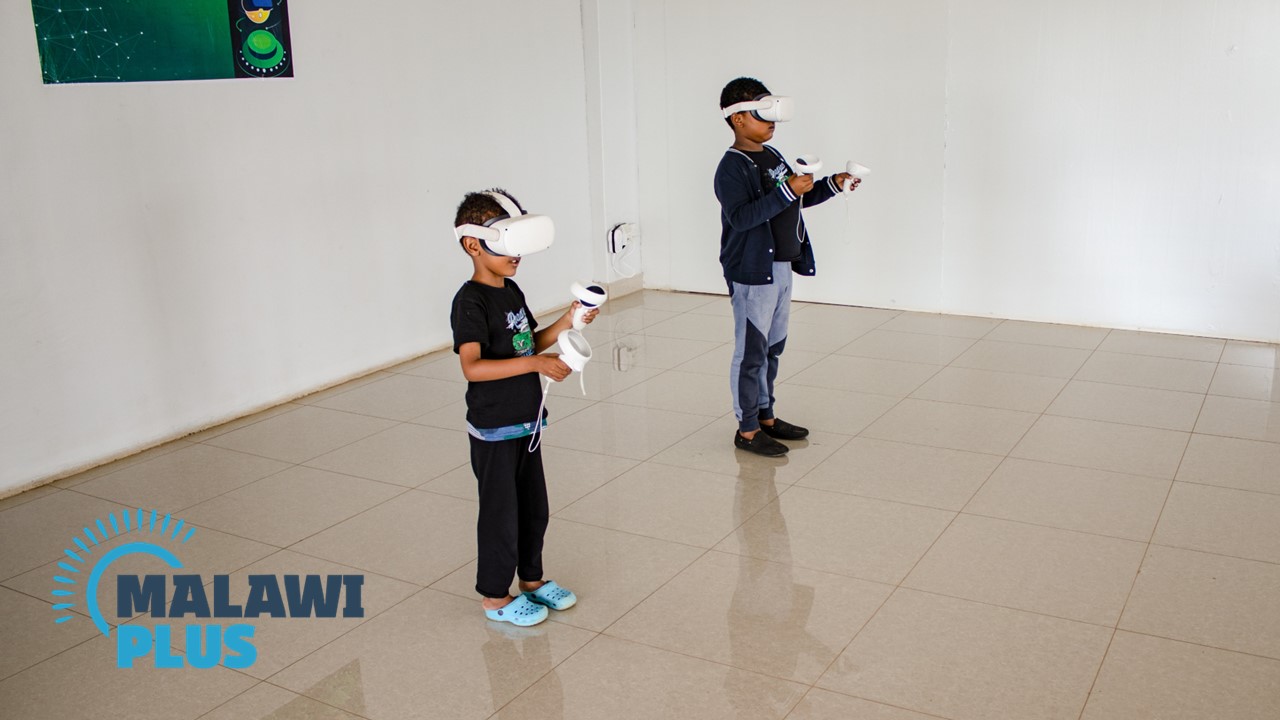 With VR, we focus on the more complex side of things.
For example, we could simulate Gateway Mall and create a 3D environment and have people visit the mall virtually.
We also want to create games that will be integrated with VR.
The space we have here is big enough for people to use the VR and walk around without running into anything.
There are also some games you can play in VR and there are also some 360 views of some cities.
We just want to expose the children to VR, so that they are aware of it and what it can do.
With advancements in technology, VR is even being used for teaching internationally.
Point 6   ROBOTS SECTION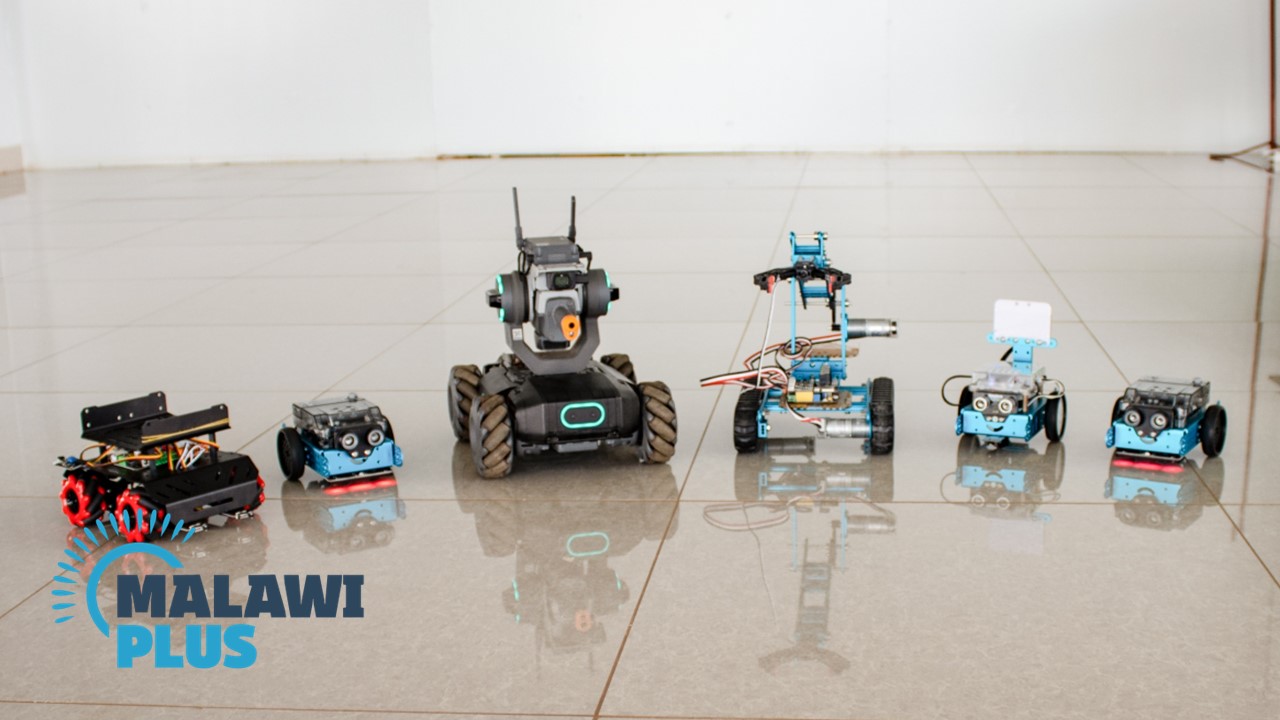 Even though these robots look complete, this is not how they looked in the beginning.
We had to assemble all these parts together to create a whole.
These parts together to create a whole.
These are more advanced robots which even some university students would have trouble working with.
Although it looks like an expensive toy, this robot is more advanced than that.
This one can do motion tracking and you don't even have to program it unlike the mBot.
Some features that you would find in AI you can also find in this robot.
It's also friendly for children to use.
It's the same type of technology you would expect in a Tesla which detects motion and reacts to it.
It can also be used to detect sound so it just depends on what you have programmed it to do.
After the children have gone through all the tables over a period of months, they can choose something to specialize in.
For example, some can choose to work with 3D modelling or block chain technology.
Covered on April 2022