Queen Victoria Memorial Tower and 6PR Hotchkiss Gun
About Queen Victoria Memorial Tower and 6PR Hotchkiss Gun
In the town of Mangochi, near the modern and beautiful Bakili Muluzi Bridge, there is a quaint brick memorial tower erected in 1901 to honour colonial Queen Victoria (1837-1901).
Bakili Muluzi Bridge
Queen Victoria Memorial Tower
Next to the memorial tower is 6 PR Hotchkiss gun taken from the British gunboat, Gwendolen, which patrolled Lake Malawi from 1889 to 1940 and sank the German battleship Hermann von Westmann in 1914, and a stone monument commemorating the lives of the 145 passengers and crew who lost their lives when the MV Vipha sank in 30th July, 1946.
6 PR Hotchkiss Gun
Stone Monument
Close to these monuments is the Lake Malawi Museum, which houses exhibitions on natural and ethnic history, and is a good place to visit if you are interested in the history of Mangochi.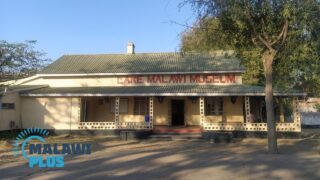 Lake Malawi Museum in Mangochi, Malawi
Lake Malawi Museum About Lake Malawi Museum Name Lake Malaw...
Getting to Queen Victoria Memorial Tower and 6PR Hotchkiss Gun