Salsa at Kaza Kithen & La Cantina in Lilongwe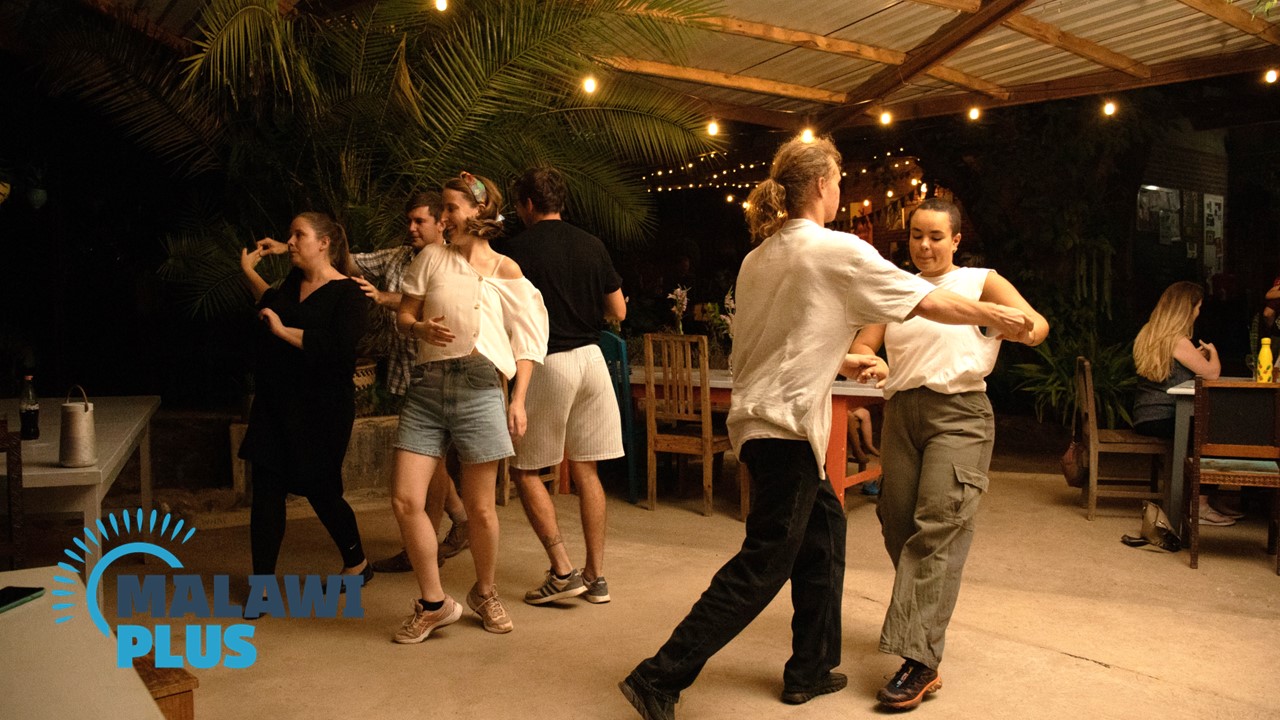 About Salsa Class in Lilongwe
Teacher
Mr. Nda Munlo, Ms.Shalisa Mzungu
Location
Tuesday – Kaza Kitchen, Tsoka Road, Area 10, Lilongwe
Sunday – La Cantina, Area 43, Lilongwe
Phone
+265 (0) 982 740 896
Opening Hours
Kaza Kitchen (Tuesday)
– 18:30-19:30 Beginners & Advanced Beginners
– 19:30-20:30 IntermediateLa Cantina (Sunday)
– 18:00-19:00 Intermediate
Fees
MK5,000 (1 hour)
Salsa, the popular Latin American dance, is believed to have originated in Cuba.
Boasting fast turns, hip movements, and intricate footwork, it is typically a couple's dance.
LA style is a type of salsa that was popularised in Los Angeles and is one of the popular styles of Salsa.
LA-style salsa is a linear dance that is performed in a slot.
It is different from other styles like Cuban or Colombian which are danced in a circular motion.
Although Salsa originated overseas, there's no need to travel outside of Malawi to start learning; classes are available right here in Lilongwe.
With extensive experience in Shanghai and Malawi, Nda Munlo is a good teacher to learn LA-style salsa from, offering classes for beginners, advanced beginners, and intermediates alike.
Beginners' Class
The Beginners' Salsa class is designed to introduce the fundamentals of the dance.
Students will first become comfortable with the basic steps, such as right turns, left turns, and cross-body leads.
The class atmosphere is open and friendly, and mistakes are encouraged as part of the learning process.
As the course progresses, students learn how to execute the basic steps with a partner.
The class is comprised of 10 students, with more ladies than men.
Although mastering the basic steps can typically take 4 classes, everyone progresses at their own pace, depending on their sense of rhythm.
Advanced Beginners' Class
This class runs simultaneously with the introductory course.
The purpose of this course is to develop the ability to combine fundamental steps into more intricate patterns.
For instance, learn to combine a cross-body lead with a single right turn.
The goal is to attain the flexibility to combine multiple salsa moves with a partner.
This class mostly involves dancing with a partner, but you can even go alone and you will be partnered with another student.
The tutor recommends switching partners to further enhance the learning experience.
As with any partner dance, there is a leader and a follower; switching partners provides valuable feedback to both the leader and the follower.
The class has approximately 10 students, with more ladies than men like the beginners' class.
Intermediate Class
This advanced class is perfect for those who have already mastered the basics of Salsa.
Each week, students are introduced to challenging routines that will help them to learn and use new moves instantly.
To ensure the best learning experience, it is also recommended that students switch their partners regularly in this class.
It takes just one hour to learn the routine. The class has a friendly group of eight students who are eager to help one another.
Join the class to become the ninth student.
Getting to Kaza Kitchen
Getting to La Cantina