Interview with Schizzo Thompson
Schizzo Thompson
| | |
| --- | --- |
| Age | 32 |
| Position | Founder & Managing Director of Sky Energy Africa |
| Company Name | Sky Energy Africa |
| Industry | Engineering Procurement and Construction (EPC) |
| Business Start | 2015 |
| Number of Staff | 30 |
Academics
2021   Masters in Energy and Sustainability from the University of Cumbria UK.
2013   Bachelor of Science in Renewable Energy at AI University USA
2011   Diploma in Electrical and Electronics Engineering from the Malawi University of Business and Applied Science under City and Guilds of London
Interview
Interview Date: July 2022
"ENERGY TECHNOLOGIES CAN HELP TO OFFSET GRID-SUPPLIED ELECTRICITY…"
MALAWI PLUS
Can you briefly describe yourself?
Schizzo Thomson is a purpose driven leader who is passionate about making a difference in the world.
A Malawian self-made entrepreneur, engineer, philanthropist, founder and Managing Director of Sky Energy Africa.
I was listed on Forbes Africa 30 under 30 class of 2019 on technology category.
Before establishing Sky Energy Africa, I worked for Dewji which is an International, multinational company with existence in Africa, Asia, Europe and Canada with focus in manufacturing, Energy technologies, E-bikes, ICT, Construction and more.
I rose to Group Deputy Manufacturing Manager and Head of Clean Energy technologies.
In Malawi, I have worked for Blue Zone limited as New Technology Manager and as Electrical Engineer for both Nyasa Manufacturing and OG group.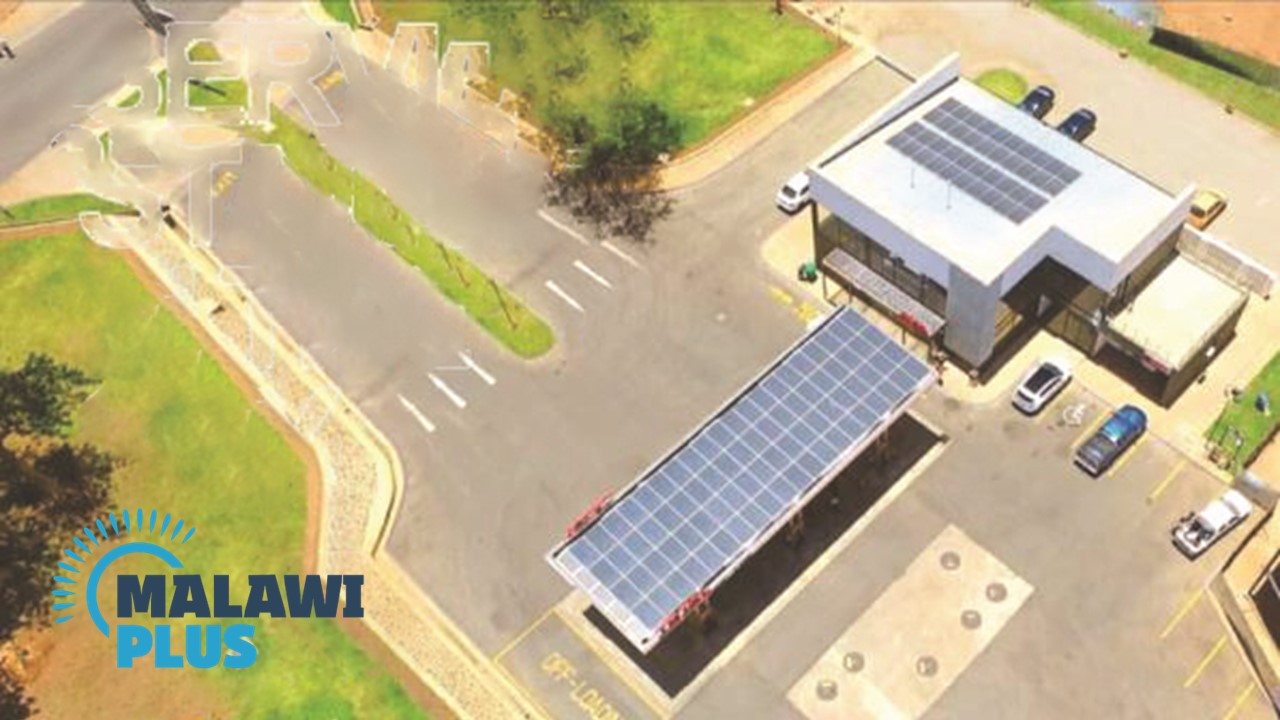 MALAWI PLUS
Can you tell us about Sky Energy Africa?
Sky Energy Africa is a tech driven innovative clean energy Engineering Procurement and Construction (EPC) Company based in Blantyre, Malawi.
We offer unique and customized Energy solutions to a wide range of customers and businesses across SADC.
Our Energy practice provides services across all major and emerging Energy technologies, such as solar, wind, energy storage systems, energy monitoring systems and many other energy technologies.
Energy technologies can help to offset grid-supplied electricity, reducing the demand on local utilities and decreasing the utility bills for clients.
Sky Energy was established in 2015 and employs more than 30 full time employees.
MALAWI PLUS
What motivated you to found Sky Energy?
In 2015, while I was working abroad I watched the news on BBC and saw that Malawi was experiencing the worst power crisis with 12 hours of blackouts.
I decided to quit my well-paying job and come back home.
I started from scratch offering energy solutions from the knowledge and experience that I had acquired.
But mostly, I saw the challenge as an opportunity.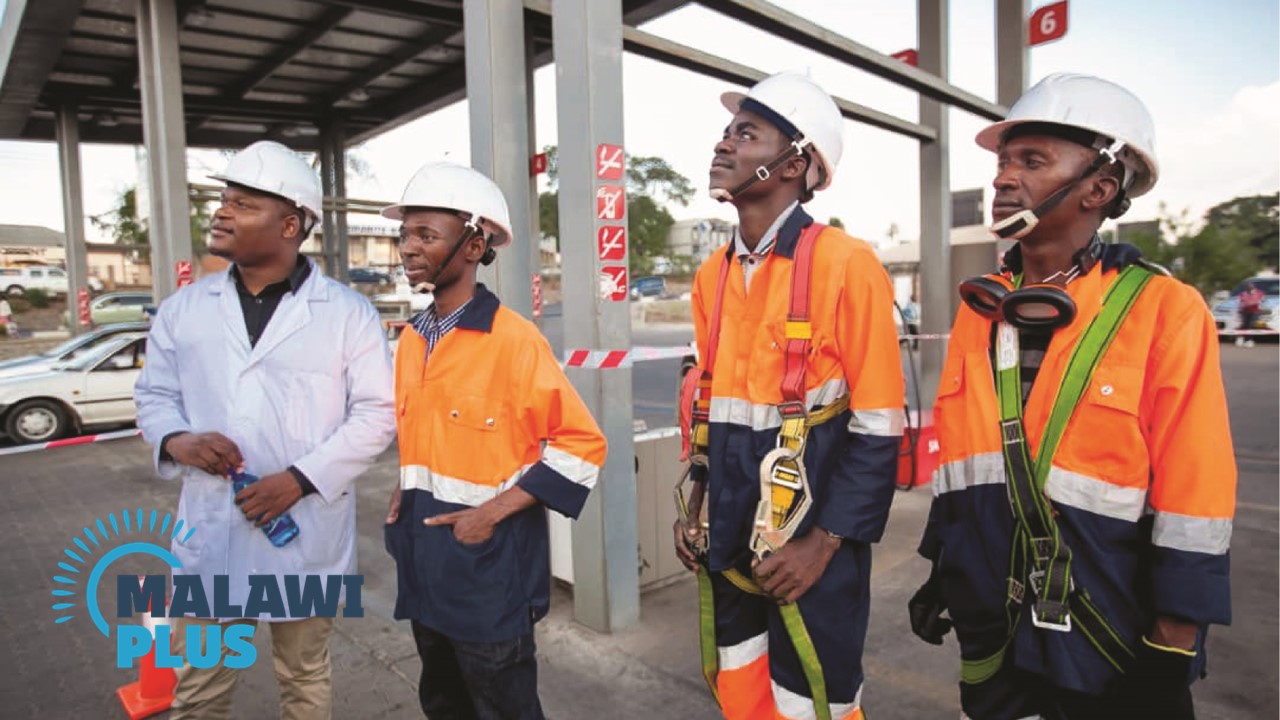 MALAWI PLUS
What makes Sky Energy Africa unique?
We bring world class expertise in the latest Energy technologies to identify, develop, implement, assist agencies and provide advice to companies and individuals seeking to expand their energy portfolio or acquire Energy assets.
MALAWI PLUS
What challenges did you face whie setting up Sky Energy and how did you overcome them?
One of the challenges is that I started Sky Energy without any capital.
However, the power of the concept and my skill helped me break through all financial barriers.
MALAWI PLUS
What has been your proudest moment since the establishment of Sky Energy?
I have managed to start Sky Energy from scratch and build it up to become the leading Malawian owned Clean Energy EPC, winning both local and international awards and now serving beyond Malawi.
I have earned global stage in technology where I'm regularly invited to high-level global events as a speaker in tech related topics.
These are some of things that make me proud.
We have been involved in several projects, powering of 120 primary school teachers houses for KFW funded project on improving primary schools in Malawi.
Powering of the Main weather station nerves system data center at Department of climate change and meteorological services a project funded by UNDP.
MALAWI PLUS
How did it feel to be listed on Forbes Africa 30 under 30 in 2019?
It feels great as the only Malawian listed on Forbes Africa on Technology category.
We live in an era that is becoming more defined by technology and that's why at Sky Energy Africa we are powering the future.
MALAWI PLUS
What projects are you working on now or that you intend to work on in the near future?
Our technical know-how in Energy technologies solidifies our reputation as the leading EPC company for clean Energy systems in Malawi.
This is affirmed by the fact that we have over 1000 projects which we commissioned and are currently running for a variety of clients ranging from organizations, companies and individual entities.
We designed, supplied, installed and commissioned 36 Solar systems for a project dubbed 'Solarisation of Total Malawi service stations' which saw reliance of Total Energy source for its service stations across the country to curb the hurdles of electricity utility bills.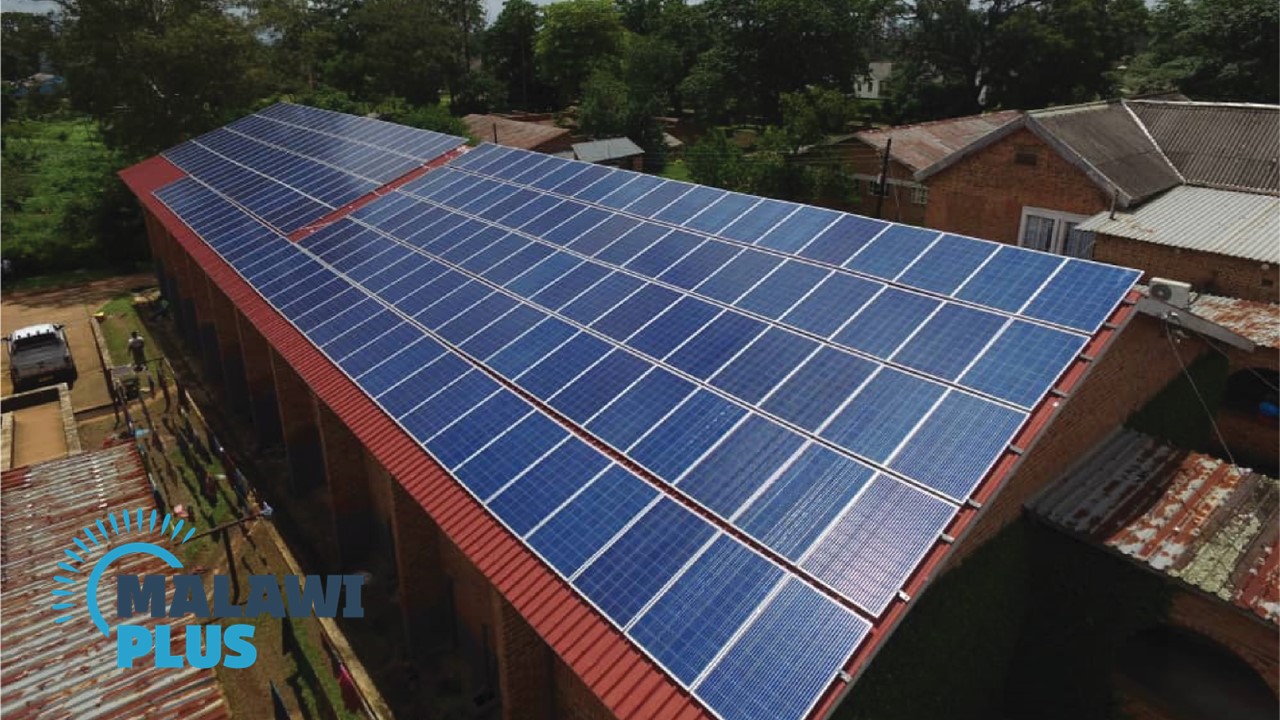 MALAWI PLUS
What has response towards Sky Energy been among Malawians?
In the beginning, people thought solar is only used in rural areas but now it's become accepted everywhere.
The smarter you are, the more you relate to clean energy technologies and such has neem the case.
People are now going green and the introduction of self consumption PV technologies where big power consumers are finding solar as the major cost saving tool in maximizing annual profits with its ability to power utilities and cut off bills with not less than 50%.
Advice to Entrepreneurs
MALAWI PLUS
What advice would you give young Malawian entrepreneurs?
The youth must move outside of their comfort zones if they want to succeed.
Success will never lower its standards so we need to raise our standards to reach success.
There is food for every flying bird, but no one brings it its nest.
Interviewed on July, 2022