Interview with the CEO of SPEED COURIER
Saqib Hayat Malik
Career
July 2018 – Current
Chief Executive Officer, Speed Courier and Logistics Limited
September 2008 – June 2018
Operations Manager, UPS (United Parcel Service), Malawi
July 2004 – August 2008
Branch Manager, Business Machines Limited, Malawi
November 2001 – June 2004
Stores Manager, Sun 'n' Sand Holiday Resort, Malawi
Academic
1984
Bachelor's Degree of Economics, University of the Punjab, Lahore, Pakistan
Interview
Interview Date: September 22, 2020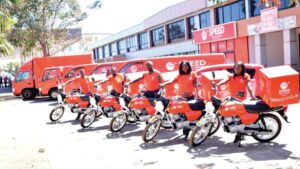 "WE TRY OUR BEST TO THE SATISFACTION OF OUR CLIENTS."
MALAWI PLUS
First of all, tell us about yourself.
My name is Sadiq Hayat Malik, Chief Executive Officer of Speed Courier and Logistics Limited.
I have vast experience in the Courier business. For 10 years, I was working for United Parcel Services (UPS), which is an international courier company. During this time, I was inspired to start my courier company.
I graduated from college in 1984 and worked for different organizations in Pakistan.
My first career job was for an insurance company 2 years after graduation around 1986-87. I went to Karachi which is one of the biggest cities in Pakistan. I stayed there for 5 years, and was later offered a job at a Swedish Institute. It was a technical education school that was established in Pakistan.
After that, I decided to come to Malawi.
MALAWI PLUS
What inspired you to come to Malawi?
In 2001, Sun 'n' Sand Holiday Resort, and Siku Transport were looking for expertise so they invited me to come and work for them. I worked for 3 or 4 different companies in Malawi. The last company that I worked for was UPS.
Working as a courier boss at this company, made me understand that courier service is a very tough business as it is a direct service industry, but I liked it and was passionate about it.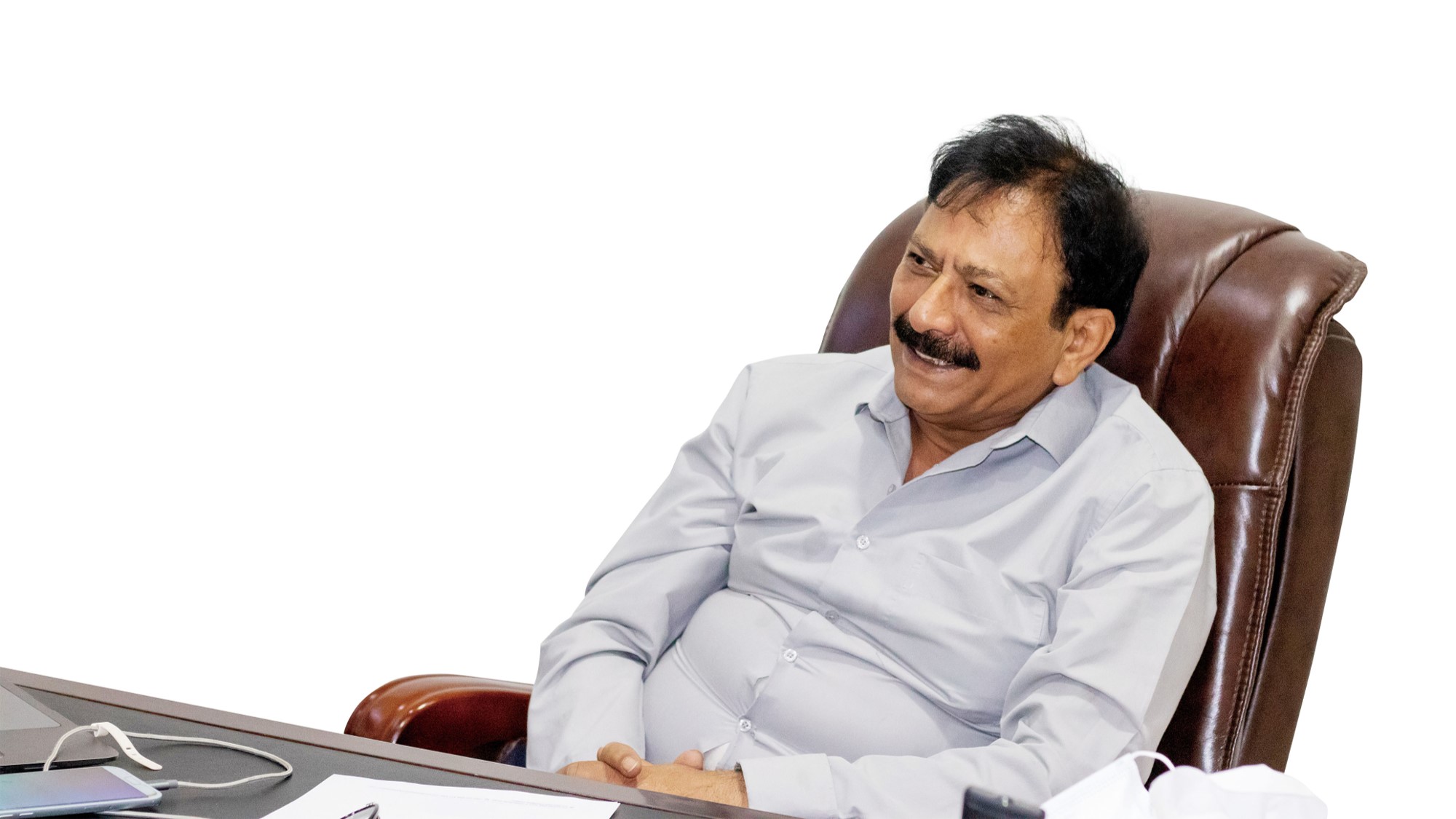 MALAWI PLUS
After your first job, why did you stay in Malawi?
Before coming here, I did not know anything about Malawi. I had to do some research on the internet. Soon after entering Malawi, I became interested in the environment and people. So, I was prepared to stay here permanently, either by working or doing business. When they offered me the job, I asked them to allow me to bring my family here, and they accepted.
MALAWI PLUS
What led you establish Speed Courier and Logistics Limited?
Apart from passion, they were actually a couple of reasons.
When I was working for an international courier, I was shocked and surprised with unrealistic charges of courier companies because they did not have competitors. For example, to send a simple document they were charging K3000, K3400, K3600 or K4000.
The second reason was to promote small business entrepreneurs. Logistics is one of the problems that small businesses face. I set up my Courier Company with fair prices to promote these businesses. When we started, we got a good share of the market because 80% of our clients were small business entrepreneurs.
MALAWI PLUS
Can you tell us the history of Speed Courier and Logistics Limited and the services it offers?
Speed Courier and Logistics Limited officially started operating on 31st of July 2018. The first shipment was an envelope which I took myself to Blantyre from Lilongwe. Initially, we started with three branches in Lilongwe, Limbe and Mzuzu. Lilongwe was our Head office. Then, we set up small offices in Blantyre and Zomba.
We have a Malawian agent in Karonga, who we have been working with for almost one and a half years. We also have branches in Mangochi and Kasungu.
Currently, we have 8 branches, and we will open another in Salima. We also plan to have branches in Dedza, Ntcheu and Balaka.
Speed Courier and Logistics Limited introduced services to remote areas where big courier companies hesitate to go. We incur a lot of expenses to provide these services to such areas, but to me it's not about the money we make, but the satisfaction of the client.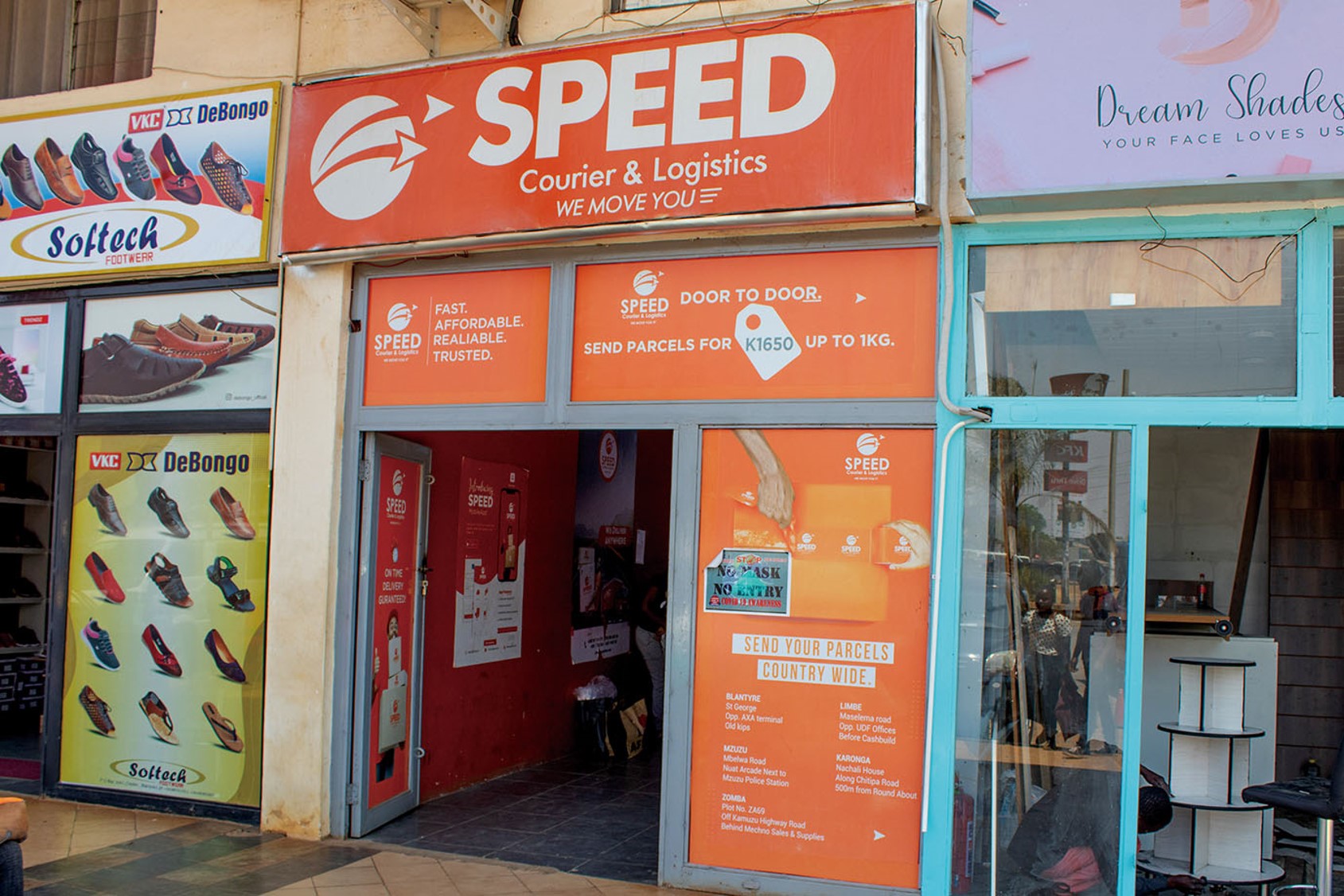 We also had a tracking system application. The application was created by a Tech company from Romania but it had some problems and it was also far from us. So a local company has provided us a demo App for trial. It will help us in tracking and movement of shipments. I prefer this company because it will be providing maintenance and supervision every month at a low cost.
MALAWI PLUS
How is the business growing?
We started with 23 vehicles including 5 motorcycles but now we have 85 Vehicles. My aim was to expand this business, so whatever I was getting, was re-invested into the business to grow. The number of employees and branches is also increasing comparatively.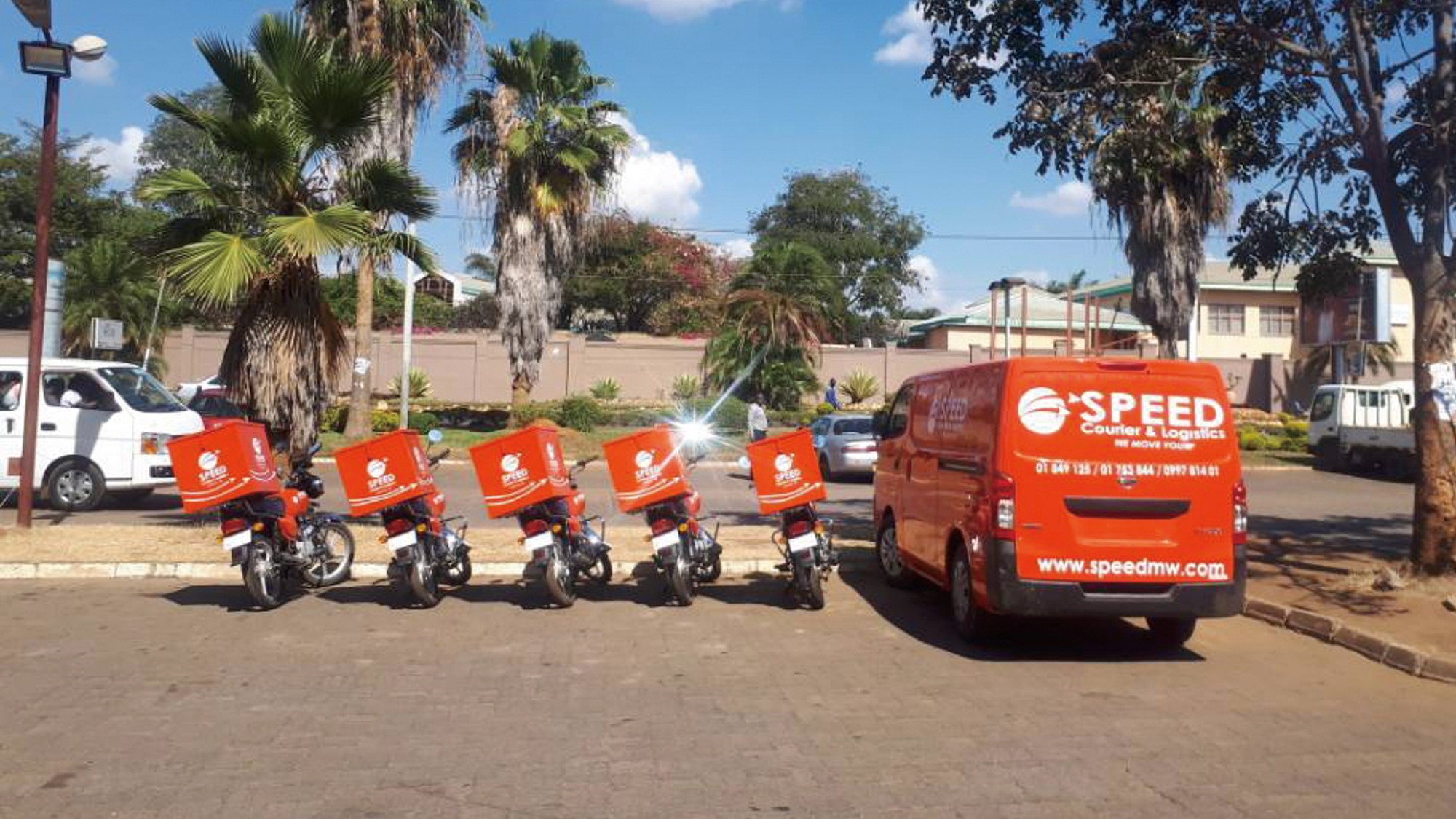 MALAWI PLUS
What are some challenges you have faced, and how did you overcome them?
The biggest challenge is maintenance and vehicle breakdowns. However, we are trying to rectify this. I have registered a garage under the name Speed Motors Limited. In August, we invited mechanics to be working for us. So when we feel a vehicle is not in its best condition, we send it with a mechanic. We believe that when a vehicle breaks down, it's not a client's problem but ours.
Most remote areas have poor road infrastructure which can sometimes affect our performance. Hence, most couriers hesitate to go to these areas, but we try our best to reach them to the satisfaction of our clients.
MALAWI PLUS
What is you proudest achievement?
Actually, achievement is measured by the team. Every time I work to establish a good team that can handle operations and make the company grow. This will be my achievement.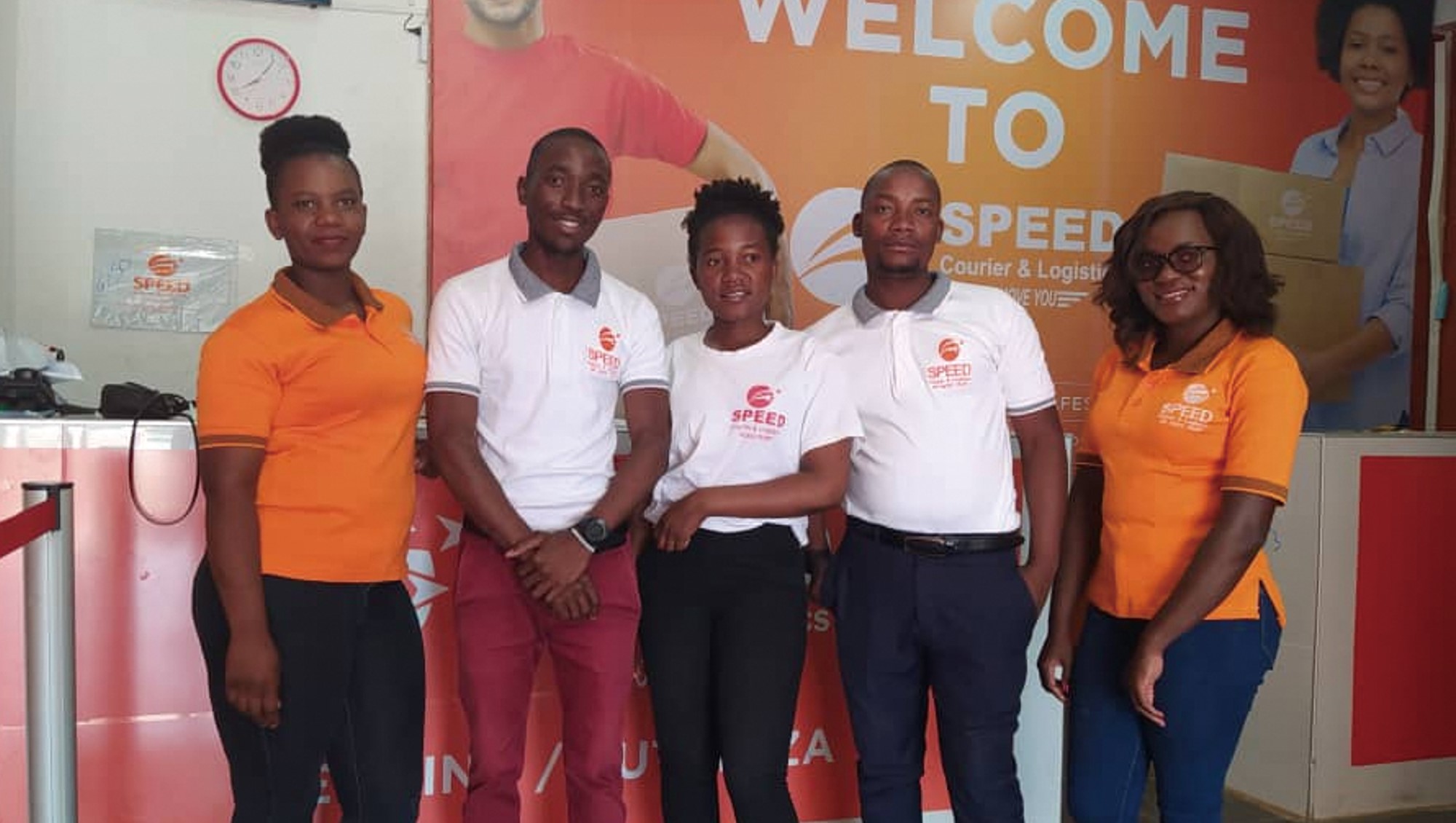 MALAWI PLUS
How do you spend your free time? Or how do you spend your weekends?
I believe that you have to balance your professional, family, and personal life. Personal life should not interfere with business life and vice versa. When I am at the office, my wife does not have the courage to contact me, unless it's an emergency. My youngest son is even afraid to come to my office. My friends or relatives do not come here unless they have some work. When home, I give my time to my family by watching TV, drama and film. On weekends, we also have time for outings.
MALAWI PLUS
How would you describe current situation of courier and logistics industry in Malawi?
Actually we cannot compare with other countries because of the way we are set up. So comparison is only possible in similar environment. The most popular shipments are documents. Clothing and plastics items imported from Tanzania, South Africa, and Zambia are also popular among small business entrepreneurs. Electronics like cell phones are also popular.
MALAWI PLUS
Since you don't have physical addresses in rural areas, how have you worked around that?
Our services are door to door. In cases where we can locate their physical address, we contact the receiver to make an arrangement to meet them at the closest place so that we can deliver the package. 60 % of our parcels are delivered door to door, while more than 30% of parcels are collected at the shop.
MALAWI PLUS
What is the vision for your company?
I spend 4 years planning to start this courier. I had a clear plan on what to do and when to do it. One of my goals is to go international. I plan to open a branch in Johannesburg, where I can do joint ventures with big courier companies to deliver their shipments to Malawi.
I am also looking forward to going into fresh foods supply. Currently, I don't have refrigerated vehicles, but I am working towards have them.
MALAWI PLUS
At first, people did not know about Speed, was it easy to increase your business?
Marketing is part of the business. Marketing is not only to have new customers, but also to maintain the existing ones. Most of the times I send the marketing team to our existing clients to get honest feedback. If someone criticizes you, you are able to rectify that problem.
CEO'S RULES
CEO'S RULES
Love Your Work.
Be Punctual
Be Reliable, Honest & Devoted  
Firstly, you have to love your work. You have to be punctual. You should also be reliable, honest, and devoted. People only think of what they are getting, and not what they are contributing to the company. These rules are the best for success.
MESSAGE TO MY CLIENTS
MESSAGE TO MY CLIENTS
My clients are my stakeholders.
'EVERY CUSTOMER IS A GUEST OF HONOUR'.
People should not think that if they have a small parcel, they will not be assisted.
Interviewed on September, 2020