Interview with Gift Sukez Sukali, CEO of HD PLUS CREATIONS
Gift Sukez Sukali
| | |
| --- | --- |
| Age | 27 |
| Position | Founder & CEO of HD PLUS CREATIONS LTD |
| Company Name | HD PLUS CREATIONS LTD |
| Industry | Media & Entertainment |
| Business Start | 2014 |
| Number of Staff | 18 |
Awards
2020   30 Under 30, Forbes Africa
2019   UMP Video Director of the Decade
2018   Nyasa Music Awards Best Video Director
2018   Nominated for Southern Africa Startup Awards : Startup of the Year & Founder of the Year
2017   UMP Video Director of the Year
Notable Works
Onesimus Muzi – Money Miracle Feat Major 1 (Official Video)
Saint – Delilah (Official Video)
Tchekela Saint & Macelba (Official Video)
Gwamba Feat Emm Q and Tammy
Kelly Kay x Macelba GO (Official Video)
Interview
Interview Date: September 23, 2020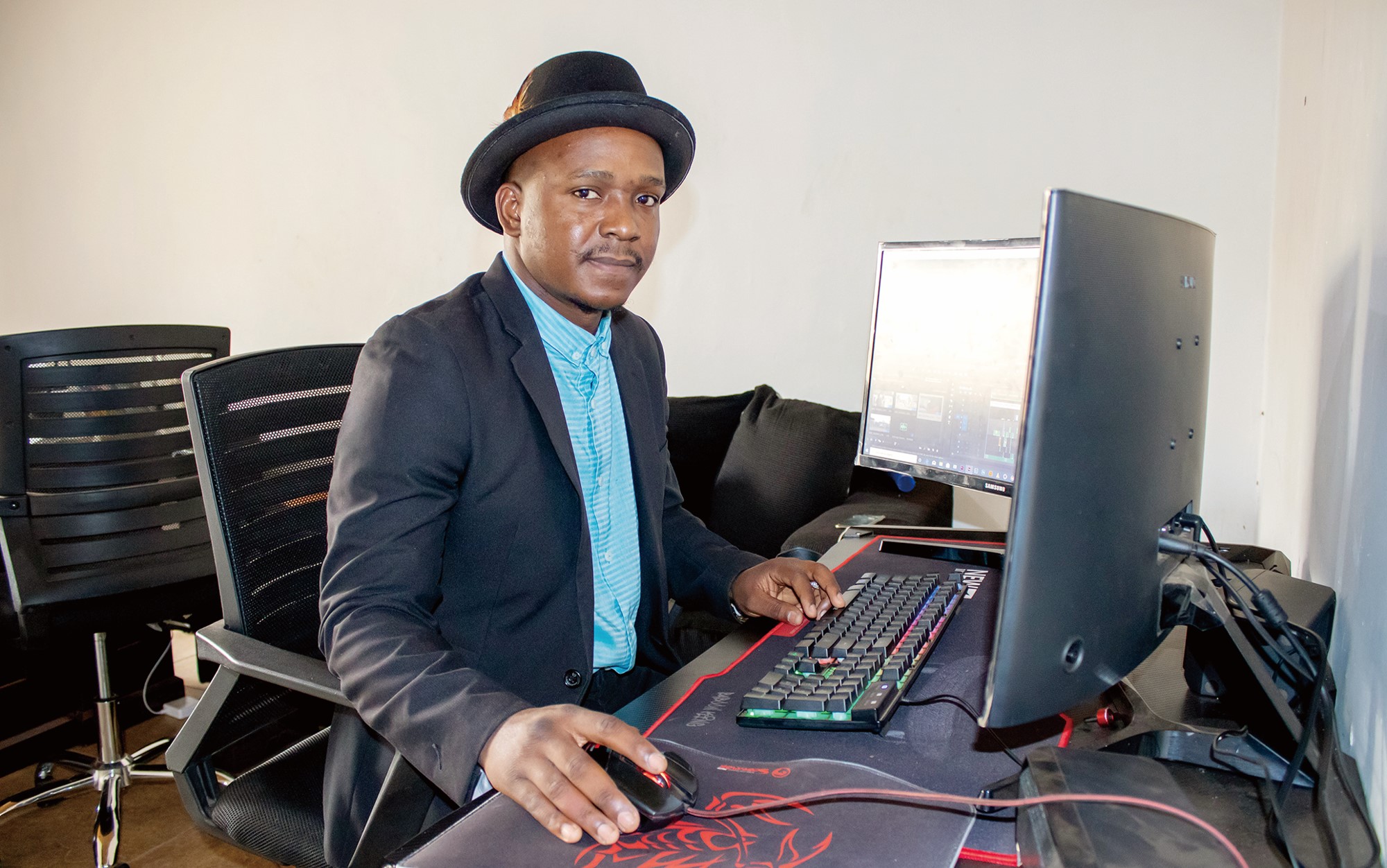 "I WAS JUST DOING IT FOR PASSION."
MALAWI PLUS
First of all, can you tell us about HD PLUS CREATIONS?
HD PLUS CREATIONS is a media company, which deal with individuals, corporations and organisations. Mostly we do advertising and media works like videos, photography, website and graphics designing.
MALAWI PLUS
What made you start video production?
Since I was young, I had a passion for graphic content. When I was in secondary school, I used to draw but I did not take it seriously because I wanted to be a doctor.
When I was selected to go study Business Information Systems at Polytechnic, I had access to computers. That's when I decided to improve my drawing skills by doing graphics. I used to design posters for functions at the college.
I wanted to improve my talent further, so I started learning how to make videos. I used to spend nights watching and downloading tutorials on YouTube. My roommate had a small digital camera which I used to borrow to shoot videos for fun. A friend saw me with the camera and he asked me to shoot his music video. I had no experience on making music videos that I had to learn from YouTube tutorials.
The music video went viral in colleges. People wanted me to make their videos, and I was even invited to Chancellor College and Mzuzu University to shoot videos. At that time, I had no equipment and started saving part of my monthly upkeep allowance which I was receiving from the University to buy equipment.
When one of my father's friend was going abroad, I gave him my savings to buy me the camera. My father helped me settle the balance. So that's how my passion drove me into video production.
MALAWI PLUS
What was the very first project you did that was paid?
Unfortunately, I didn't get paid for the first music video that I produced. I was just doing it for passion. I would even spend my money to travel and pay people for a location.
My first paid project was "VEKE MPHETE, Flo dee ft Bucci" in 2014. It was sponsored by a friend. He catered for all the cost for the music video, as I had to travel to Blantyre from Lilongwe to shoot this music video. After that, I started getting bookings to shoot music videos.
MALAWI PLUS
What challenges did you faced around that time?
Mostly, it was getting equipment. In Malawi, we do not have companies which sell cameras. The only way to get equipment is to buy from abroad. We could ask friends who were abroad to buy us equipment. We would have preferred to import them directly but it was very hard.
MALAWI PLUS
What is your proudest achievement?
As an individual, being recognised in other countries like Zambia and South Africa make me very proud. I have my works on Channel O, Trace and other international channels. Although we don't get much of airplay, I still feel we are recognised.
One of our videos was showcased at UN General Meeting. A documentary on a project under British High Commission called GAME CHANGERS – MALAWI. We travelled across Malawi shooting videos of young people who were making a difference in their areas. It was one of my proudest moments because we got feedback that the video was good.
Another achievement is that as a company, we employ and give opportunities to fellow youths. Currently, we have 18 people in our company. It is something we are proud of, and we are looking forward to doing more.
MALAWI PLUS
What do you believe makes you special or unique?
First of all, I believe in hard work, smart work as well as talent. These things work together. If you have talent, pursue it and you can do well. I am one of the best examples because I built what I have now through talent. I studied Business information Systems, but I did not go for white collar job. I also believe in my passion and not forgetting God who gave me life and destiny. We can dream, but for it to be fulfilled it takes the hand of God.
MALAWI PLUS
What are the strengths of HD PLUS CREATIONS?
I can say 'team work'. It makes us special. We share responsibilities and this makes us do more. Team work plays a major role in our company as well as talent and passion.
MALAWI PLUS
What are some of your current projects?
Currently we are working on Fatsani, a movie. We were supposed to release it this year but due to the Covid-19 pandemic and public gathering restrictions it will not be possible. Likely, we are going to release it next year.
Apart from that, we are working on a comedy series which will be released next year soon after Fatsani. We are scheduled to start shooting the first episodes this year.
MALAWI PLUS
What's the theme of the movie "Fatsani"?
The film is about an 11 year old girl who is an orphan. Her parents died in a car accident and she lives with her grandmother who is ill. Her school has been closed due to water problems and corruption by authorities at the school. After the school is closed, she is forced to sell items at the local market to provide food for the household.
At the market, she faces a lot of abuses from people who are supposed to protect her. Later on, she stands up to the abusers and speaks out on inequalities about education and everything affecting her. The movie also talks about water and sanitation, corruption and unity.
MALAWI PLUS
Why did you choose this topic?
As a creative person, I had to express my views through this movie on issues we need to talk about. For example, the situation where vendors are chased away from streets, I feel that if they are provided with a place to conduct their businesses, they cannot return to the streets. People don't like to talk about this. They just want vendors out of the streets. I wrote this movie in 2014, it was inspired by a child I met when I was in college.
Advice to Young Entrepreneurs
MALAWI PLUS
What advice can you give to young entrepreneurs in Malawi?
­­To my fellow entrepreneurs, go for passion, go for talent, and do something that you love.  If you are good at something, trust yourself, have a goal and pursue it. If you do something for money, you are a slave. Therefore, you should do something that you are passionate about. You have to define your path, you can even do it without being paid that much.
Interviewed on September, 2020