Interview with Priscilla Sani-Chimwele, CEO of Wala Ltd
Priscilla Sani-Chimwele
| | |
| --- | --- |
| Age | 35 |
| Position | CEO of Wala LTD |
| Company Name | Wala LTD |
| Industry | Energy / Agriculture |
| Business Start | 2018 |
| Number of Staff | 15 |
Awards
2020   EEP Africa 2020 Rising Energy Leaders
Notable Works
– Mentor on a few Growth Accelerator programmes
– Advisor on Entrepreneurship in a couple of organisations
– Advisor to national Planning Commission of Malawi and played a key role in formulating Malawi 2063
Interview
Interview Date: March, 2021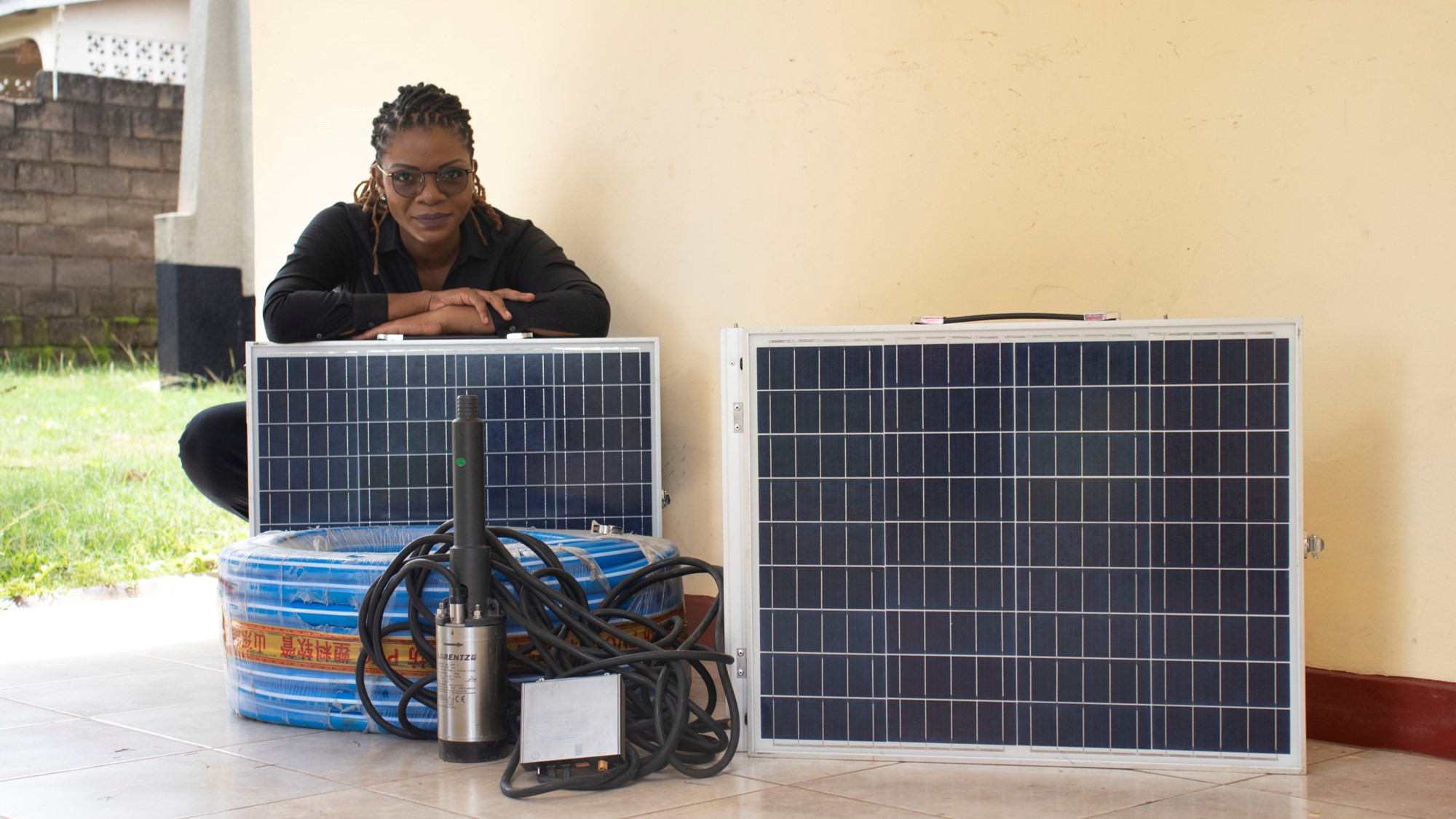 "TO CREATE SOLUTIONS THAT HELP CHANGE THE COUNTRY."
MALAWI PLUS
What was the Key driving force to become an entrepreneur?
I believe in being active in the change you want to see, rather than waiting for other people to do it. I don't believe in handouts. My whole Profession career was in development cooperation, and I worked on helping people gain the skills that could help them prosper. Through Wala, I am creating solutions that help change the country in a way that is sustainable financially.
MALAWI PLUS
What has been your greatest inspiration?
During my tenure in the UNDP Regional Office for Africa, part of my portfolio was working with entrepreneurs across Sub-Saharan Africa. Through this, I got exposed to many young people who were doing amazing things from countries such as Nigeria, Ghana, Kenya, Rwanda, South Africa and all over the continent. I noticed that the level of motivation that our friends from other African countries have is different to ours. Seeing the change that one person can make really motivated me. It's not as easy road, it requires a lot of time, effort and resources but it can be done because I have seen it happen in other countries.
MALAWI PLUS
Can you tell us about Wala Ltd?
Wala is a Social enterprise. That means we are a profit-oriented company, but have very strong social and environmental impact missions. Our work is about creating positive economic and social change and running our company in such a way that it does not leave any negative effects on the environment.
One of the biggest problems with private sector is that businesses are being run in ways that will affect the environment negatively, but as private sector, we have a responsibility to conserve the environment for future generations. Wala is a company that specialises in productive use of energy for agriculture. Our focus is purely on technologies that are driven by the sun, aimed at helping the user increase the productivity of their agricultural ventures and generate income.
In Malawi the majority of our population lives in rural areas and depends on agriculture for their livelihood. Our intension is to help these people make use of their land to the fullest so that they can live better quality lives. Since the majority of people in Malawi have access to land, through the addition of renewable energy technologies that can work off-grid, our company is working to help make that land more productive and multiply the productivity that it holds.
At that moment, we are rolling out solar powered irrigation and focus on small portable systems that target small holder farmers. What you find on the market as far as solar powered irrigation is concerned, are companies that build bigger systems that tend to target big farms or people who have a lot of money. Our interest is on a typical Malawian, who cannot afford big systems. We are selling small systems, which are mobile and can easily be carried to where they want to irrigate and carry it back home when they are done. Our system can also be rotated and used on different pieces of land. These solar irrigation pumps are being sold to low income small holder farmers with conditions that enable and make it easy to pay for the equipment.
We have a financing partner where the farmers can obtain loans to buy our equipment. We move with them throughout the growing seasons by training them in Good Agricultural Practices, in how to do farming as a business and in how to use and maintain the solar technology. At the end of the season, we help them with links to the market so they can find the money to payback for the equipment.
MALAWI PLUS
What are some of the challenges in setting up this business?
At the beginning, the biggest challenge we had was financial resources because solar is not a cheap technology. In addition, since the business model we are rolling out is such that it tales time for the farmer to pay back, it meant we needed to have a big capital base to work as a buffer for the credit extended to farmers. Fortunately, with hard work and persistence I managed to mobilize a couple of grants. Through the organizations that have financed us, Wala has accessed grant funding that enabled us to test the business model of selling to low income small holder farmers on loan and long repayment termed credit.
Partnerships with other organization have helped us receive specialist training of trainers of our staff members, and we are also in a partnership to pilot solar milling (zigayo za solar) which we eventually plan to add to our portfolio using the same type of model.
So in a nutshell, the biggest challenge was resources – but knowing where to look and how to present our business and impact models helped to mobilize the grants and partnerships to alleviate that challenge.
The Renewable energy industry in Malawi has also been very supportive. I have a lot of support from players that some assume are our competitors, but they have been very supportive and shared with us their experiences and collaboration which have helped us in penetration of the market.
MALAWI PLUS
How is the competition in the solar energy industry?
While the market is nascent, there are still a few companies that are trading in solar in Malawi. However, for our business model there are very few that we can perceive to be potential direct competitors. Most of the solar companies in Malawi focus on household lighting, which involves setting up solar panels on the roof to provide lighting or selling solar lamps. For most of these companies, as they focus on selling commercially, the expectation is that a customer needs to have the whole cash to buy their products, and if you don't have it you get nothing, but being a social enterprise, our company is more customer centric. We are not just selling the products but also helping the customer generate the income they need to pay for our equipment. That is why we sell on loan and also provide an ecosystem of support around the equipment that we are selling. With this strategy I would say to date, we are yet to identify anyone we would consider a direct competitor.
MALAWI PLUS
About your Vision, will it only be focused on Agriculture won't you venture in lighting household too?
If we venture into lighting, our focus would mainly be on the farmers that use our productive use technologies for agriculture. Our Vision is focused on productive solar for agriculture, which is why our products include things like our solar irrigation systems to increase the number of seasons the farmer has, as well as solar milling (zigayo) because it helps them add value to the crops they produce. When we expand, our focus would be to move into solar powered technologies that can be used in agricultural value addition in for instance shelling, packaging, sealing etc., rather than household lighting. Our aim target is in agriculture as a whole, not only on farmers in the field.
MALAWI PLUS
Where do you provide your services?
Currently, as we roll out our technologies, we are directly engaging customers across the whole central region of Malawi, that's 9 districts and mostly focusing on smallholder farmers. However, anyone who wants to buy our equipment from across the country can come and get it from our offices, which are currently in Lilongwe. We are also able to deliver the equipment to buyers across the country at a cost.
Advice to Young Entrepreneurs
MALAWI PLUS
What advice can you give to young entrepreneurs? Some might be afraid to take risks to venture in business.
Fear is the one thing that stops us from doing greatest things in life. Somebody said that all of our wildest dreams or the things that we want are on the other side of fear. If you want to try something, go for it. If you fail, you will have learned a lesson and will know how to do it better and differently next time. Educate, train and skill yourself. Know the industry you are venturing into. Do not go there blindly and if you can, find someone to mentor you. When seeking out mentorship, do not get hung up on the age of the person, for personally, some of the great mentors I have had in my life have been my peers. Engage with everyone who is involved in what you are interested in as if they have something of value to teach you, for indeed, everyone has lessons and experiences from which you can learn something if you pay close enough attention.
Interviewed on March, 2021