Interview with Wesley Msungeni, CEO and Founder of WIN Entrepreneurship and Leadership
Wesley Msungeni
| | |
| --- | --- |
| Age | 34 |
| Position | Founder & CEO of WIN Entrepreneurship and Leadership |
| Company Name | WIN Entrepreneurship and Leadership |
| Business Start | 2015 |
| Number of Staff | 3 |
Academics
2021   MSc in Entrepreneurship (Pending) – The Malawi University of Science and Technology (MUST)
2017   Post Graduate Certificate in "Promotion of Entrepreneurship and innovations through Incubation" – Entrepreneurship Development Institute of India (EDII), India
2012   BSc in Agricultural Economics – University of Malawi, Bunda College of Agriculture, (now LUANAR)
Interview
Interview Date: July, 2021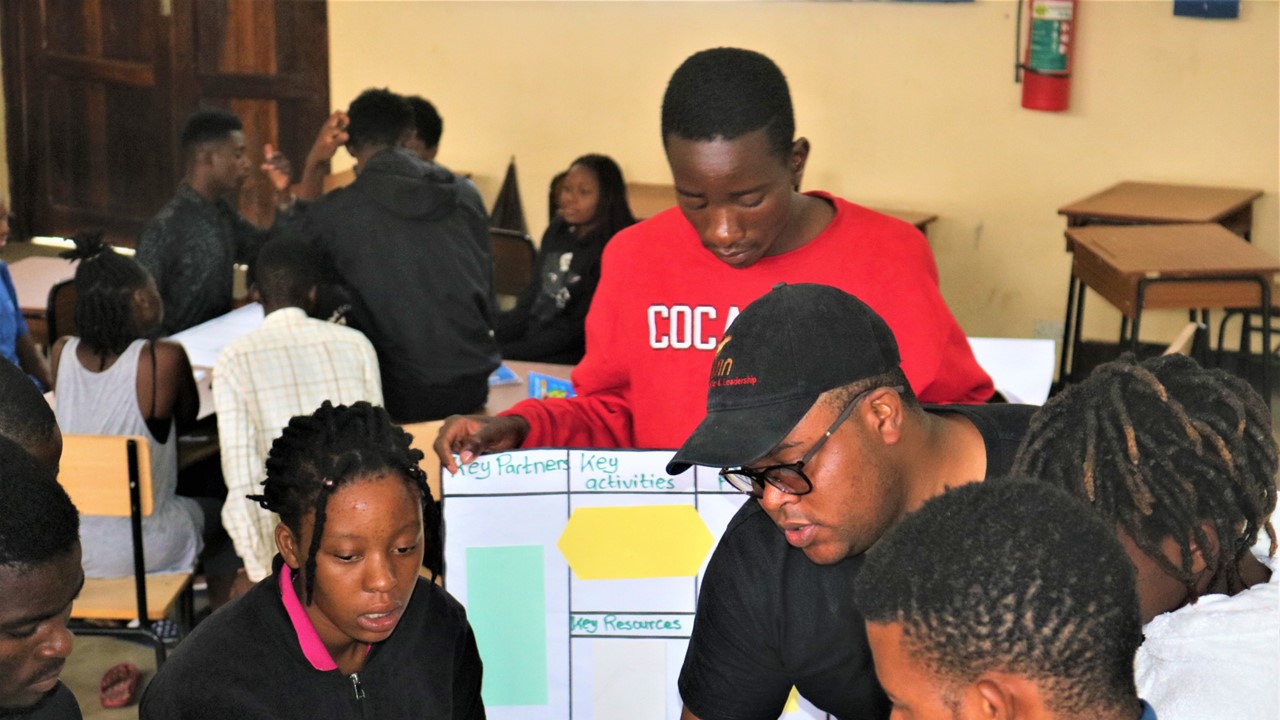 "YOU NEED SOMEONE TO COACH YOU BEFORE VENTURING INTO BUSINESS."
MALAWI PLUS
Can you tell us about yourself?
My name is Wesley Israel Msungeni, a certified international trainer and coach and a marketer and a strategist.
I am a person who is very passionate about seeing my country, people, businesses and organizations making huge progress in the field of entrepreneurship and leadership hence the name of my organization is "WIN" and the slogan for this organization is "Always Win".
Aside from running this organization, I am also the marketing and business development officer for the Tobacco Commission.
MALAWI PLUS
What inspired you to be a trainer/Coach?
Being someone who has an entrepreneurial background, and having acquired the education and International Certification in this field, I have always been concerned with the lack of progress that businesses, organizations and individuals face.
I have been studying renowned trainers like John C Maxwell, Brian Tracy, and Vusi Thembekwayo.
I took it upon myself to be there for my country in this field.
My main inspiration to become a coach stemmed from the fact that there is a gap in Malawi in the entrepreneurship sector.
Many people think they can just start a business but the truth is, you need someone to coach you before venturing into business.
So even in my life, I also have people that I consider as coaches.
MALAWI PLUS
What are the challenges you face as an entrepreneurship trainer?
The first challenge is that people think they don't need a trainer or a coach.
This is what I have noticed from programs that I've organized myself.
So the perception that people have towards training is a problem.
Secondly, people want low-costs for quality services.
So as someone who is concerned with achieving quality results, when I charge my services, people think they are expensive but the price is equivalent to the value they are going to get.
A third challenge is that in Malawi, we don't have a law that protects entrepreneur trainers. It would be ideal if we had a platform where entrepreneur trainers could interact and share ideas.
MALAWI PLUS
What are the requirements for one to be an entrepreneurship trainer?
Well, the person has to be passionate about business in the first place. If you have the passion, you can achieve great things.
Additionally, you should also have the mastery so basically you need to know the issues about leadership.
You should also have the skill and ability to train others so that you can pass on the knowledge you have.
MALAWI PLUS
Can you tell us more about WIN Entrepreneurship and Leadership?
WIN Entrepreneurship and Leadership is an organization that I founded in 2015. Basically this organization trains individuals for businesses as well as interviews.
So if we're training someone for an interview, we take them through the process of editing their C.V and application letter and when they get shortlisted we take them through the interview process.
We then do mock interviews with the individual just to make sure that they are fully prepared for the interview.
The results have been great because our current rating is 95% which means that out of every 10 people we coach, at least 9 of them get the job.
Aside from coaching, we also mentor people who are venturing into business.
When someone comes to us with a business idea, we study and analyse their business and we also look at the data in terms of sales.
So from there, we advise them which direction they should take in order to boost their business and make more sales.
We also do facilitation for corporate functions and team building.
MALAWI PLUS
Which individuals do you mostly train?
There are organizations and businesses that I have advised and continue to advise. I also train family and friends and help them out in polishing up their business ideas.
Others are people that have heard about me through word of month and they seek me out for coaching purposes.
The success has been great and we are making good progress.
WIN Entrepreneurship and Leadership also does training so I have trained Deutche Gesellschaft fur Internationale Zusammenarbeit (GIZ) and Technical Entrepreneurial and Vocational Education and Training (TEVETA).
For both of these, I trained them in the field of business plan development, business modelling and business model compass.
In terms of leadership, we also train organizations.
For example, we trained Centre for Women and Girls (CEWORG) which is an organization that is based in Blantyre.
MALAWI PLUS
What can you say is your proudest achievement since you started training people?
My proudest achievement is the fact that I've been recognized as a trainer by international organizations such as GIZ and the government owned TEVETA which has been extremely fulfilling for me.
Most of all, seeing people make progress in their lives such as getting jobs after I've coached them makes me proud because it resonates with the name of my organization which is "WIN".
Seeing people win always makes me proud.
MALAWI PLUS
With COVID-19 a lot of businesses/SMEs are having difficulties, what advice can you give them?
Firstly, let's remember to stay safe by wearing a mask at all times and sanitizing constantly.
We also need to be innovative by taking advantage of the internet and the applications and innovations that the IT industry is offering.
Entrepreneurs should study the customer's psychographics and demographics, and respond to their new ways of behaving in relation to the Covid-19 pandemic.
For example, if you have a shop, you should set up a Facebook page and get it sponsored.
You should also have Whatsapp icon connected to the Facebook page so that people can easily contact you.
You can also implement the following in your business: Door to Door services (Groceries / Food / Fast Foods); Online transactions; Online lessons and television Programs.
Advice to Young Entrepreneurs
MALAWI PLUS
What advice can you give to individuals who wants to take the same path as you?
Most people think entrepreneurship is easy, I choose to say entrepreneurship is rewarding but not easy.
With this said, I encourage people to find their passion and make sure they are giving value to the world through it.
I would also encourage anyone who is interested in this field to get on board because the more trainers we have, the more people we are going to serve.
Interviewed on July, 2021