Interview with Wezi Mzumara
Wezi Mzumara
| | |
| --- | --- |
| Age | 35 |
| Position | Founder & Managing Director of Kwanza Cocoa |
| Company Name | Kwanza Cocoa |
| Industry | Agriculture and Food Processing |
| Business Start | 2010 |
| Number of Staff | 13 |
Interview
Interview Date: November 2022
"WHO DOESN'T LIKE CHOCOLATE?"
MALAWI PLUS
Please introduce yourself.
My name is Wezi Mzumara, I am a cocoa farmer and chocolate maker.
Before COVID-19, I was an event manager, publicist, and accessories designer.
MALAWI PLUS
Aside from being the founder of Kwanza Cocoa, what else do you do as an entrepreneur?
Aside from being the founder of Kwanza Cocoa, I am also the co-founder of Mzuzu Fashion Week which is an event that provides a platform to designers, models and artisans to promote their brands.
Mzuzu Fashion Week also helps to influence the use and widespread acceptance of products from the textile industry in Malawi.
So with the fashion week, I pretty much ran it for the first five years then handed over to my co-founder in 2020 so I will probably take over again in 2025.
MALAWI PLUS
Can you tell us about Kwanza Cocoa?
Kwanza Cocoa was established around 2010.
My parents had planted 5 cocoa trees on their farm and they wanted me to pursue farming as well since Malawi is a country that heavily relies on agriculture.
I usually like to do something different that no one else is doing so that's how I ended up as a cocoa farmer.
Cocoa is a high-value product so initially, the plan was to export cocoa beans from Malawi but then the pandemic happened and these plans were derailed.
Cocoa is generally new to Malawi so we are trying to develop an industry that's not spoken about but cocoa has been farmed in Karonga for years.
We basically create a market for the farmers while also adding value to their lives locally.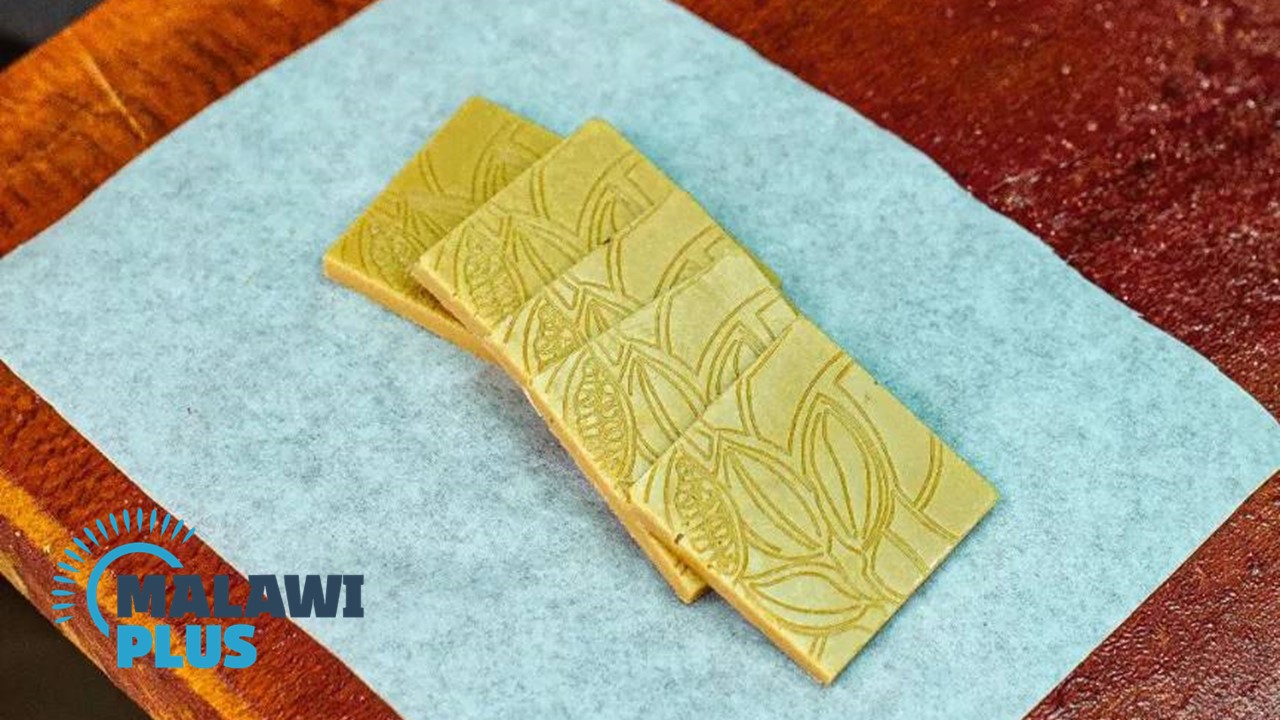 MALAWI PLUS
Why did you establish Kwanza Cocoa?
I was motivated to start Kwanza Cocoa because who doesn't like chocolate?
I figured that this is something everyone loves and they will be interested in it.
I'm also the type of person that likes to disrupt the market so I thought this was the best way to do that.
I actually started off trying to make chocolate in a blender because that is what I was coming across on the internet when I was doing my research.
I didn't realize it would be as scientific as it turned out to be.
I had to learn basic food science and also basic engineering because when the machines break down I'm the one that has to fix them.
MALAWI PLUS
What makes Kwanza Cocoa chocolate unique as compared to other chocolates?
What makes us unique is the fact that we are grown and crafted in Malawi.
We are also making chocolate that is relatable in the African context and we're beginning to launch products that are solely African such as the gondolosi chocolate.
We are re-popularizing African products in a very commercial way.
Additionally, we are building a sustainable supply chain in Malawi so we produce the chocolate ourselves.
We work with women and the youth by offering them free seedlings that they can plant around their kitchen and bathing area so that they can water them as they wash dishes and carry out other household chores.
So five years down the line, their trees will be bearing fruit and they will be able to generate an income indirectly.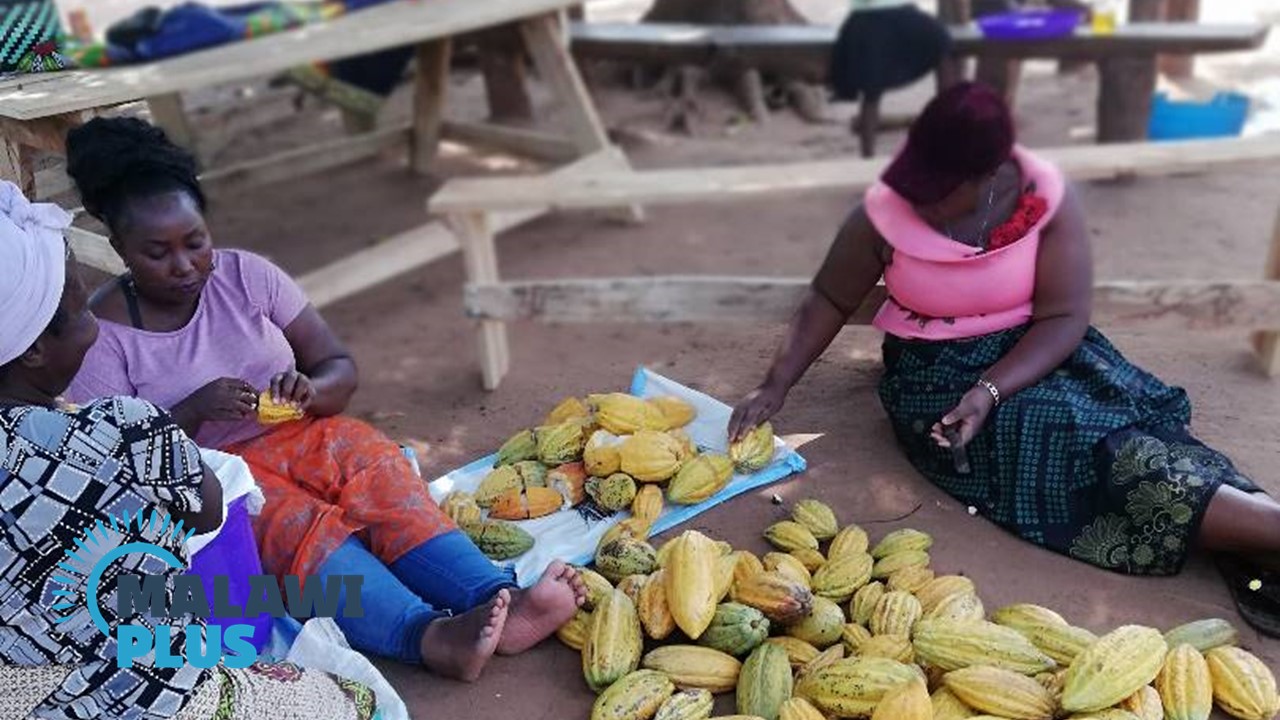 MALAWI PLUS
What are some challenges you have faced and how did you overcome them?
One of the challenges is that as an entrepreneur you have to become your own accountant, marketer etc. by yourself.
This can be very difficult because it requires a lot of time and dedication.
So for me, although I have a professional background in marketing, I always ask for help when I feel stuck and I think that's very important in every business.
I used to manage all of Kwanza Cocoa's accounts but now I outsource.
MALAWI PLUS
What are your future plans?
Between Christmas and February, we will be launching tseketseke chocolate because we received such great feedback after we launched the gondolosi flavour.
A lot of people were interested in how we managed to incorporate this African herb into chocolate.
We are hoping to get it on the shelves by next year.
MALAWI PLUS
Where can people buy Kwanza Cocoa chocolate?
You can buy Kwanza chocolate from our outlets in Lilongwe: Farmer's Harvest and Kumudzi in Bunda.
We also have a new outlet in Blantyre which is Healthify.
If you are in Mzuzu you can place your orders and we will deliver the chocolate to you.
Advice to Entrepreneurs
MALAWI PLUS
Do you have any advice for entrepreneurs?
My advice is less talk and more action which is a motto I have used during my journey as well.
I think we can achieve so much if we focus more on doing rather than talking about something.
I would also advise them to talk to people that are in the same industry because it is very important to share ideas.
Collaboration makes being an entrepreneur less challenging.
Lastly, I strongly believe in the saying that 'No man is an island' so always ask for help when you feel overwhelmed.
Interviewed on November, 2022