Cape Maclear, sometimes known as a traditional fishing village on the shores of Lake Malawi, has become "a leading tourist destination", and is the busiest resort on Lake Malawi.
In 1859, the missionary and explorer David Livingston found the Cape, and named it "Cape Maclear" after his friend, the astronomer Thomas Maclear, who was Her Majesty's Astronomer at the Cape of Good Hope.
In October 1875, a new mission called "Livingstonia", was set up by a group of members of the Free Church of Scotland.
Before the missionaries arrived, the area was controlled by the Muslim Yao people.
The graves of some of the missionaries are in Cape Maclear, overlooking the bay.
Although Cape Maclear had a good harbour, they decided to move the location north to Bandawe in 1881 due to the high number of malarial fatalities.
Cape Maclear and its islands, forests and bay were declared a national park in 1980, creating the Lake Malawi National Park, the first freshwater national park in the world.
The area became a UNESCO World Heritage site in 1984, being of "global importance for biodiversity conservation due particularly to its fish diversity".
There are plenty of accommodation options from tents on the beach to upmarket lodges serving fine French cuisine, and they also offer a peerless range of aquatic activities, from snorkelling and diving to kayaking and motorised lake excursions.
Itinerary to Cape Maclear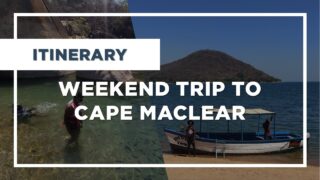 Weekend Trip to Cape Maclear
Where to Go Cape Maclear Cape Maclear is one of the busiest resort...
Accommodations in Cape Maclear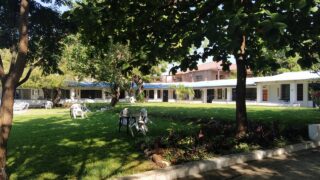 Annie's Lodge in Cape Maclear
Annie's Lodge Name Annie's Lodge Location Chembe Vil...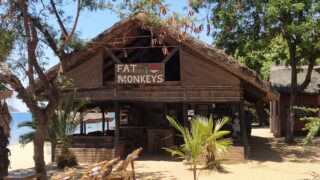 Fat Monkeys Lodge in Cape Maclear
Fat Monkeys Lodge *Lake view from the lodge Name Fat Monkey...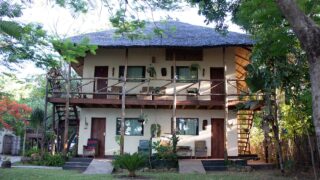 Cape Maclear Ecolodge & Scuba Shack
Cape Maclear Ecolodge & Scuba Shack *Lake view from the lodge ...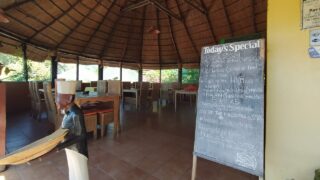 Cape Mac Lodge & Froggies Restaurant in Cape Maclear
Cape Mac Lodge & Froggies Restaurant Name Cape Mac Lod...
Location