The Best Accommodations in Nkhata Bay and Chintheche
Nkhata Bay is at the most northerly point on the Lake reached by David Livingstone, and one of the main ports on Lake Malawi.
Nkhata Bay is dependent on Lake Malawi's fishing industry but it also has steadily grown in reputation over the past two decades to eclipse Cape Maclear as the most popular traveller congregation point on Lake Malawi.
While most visitors associate Nkhata Bay with lazy days and party nights, the town offers plenty of interest to more active travellers, including kayaking, snorkelling, forest walks, fish-eagle feeding, beach volleyball or simply joining a local football match.
Nkhata Bay offers a wide range of accommodation options, from luxury beach resort hotels to clean, affordable guesthouses.
Here are some of the best accommodations in Nkhata Bay by budget.
Luxury Accommodations Above USD100
1. Sunbird Chintheche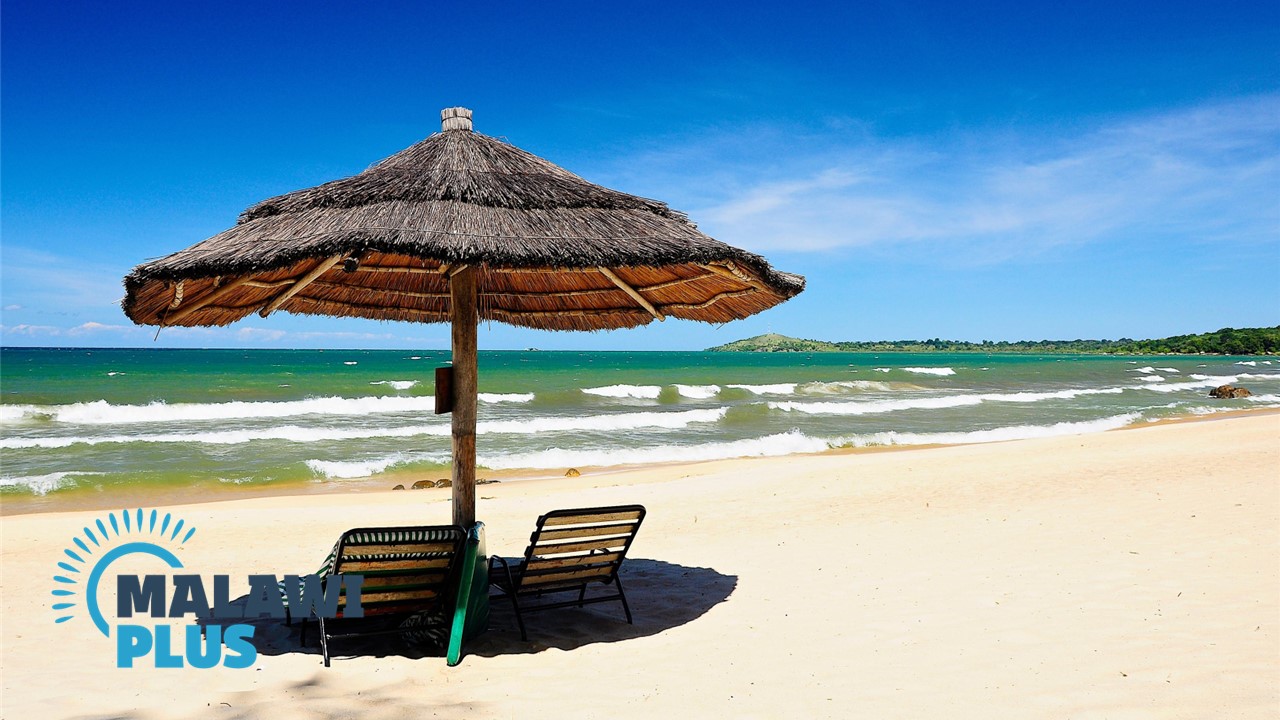 | | |
| --- | --- |
| Name | Sunbird Chintheche |
| Location | Chintheche, Nkhata Bay |
| Phone | +265 (0) 888 965 796 |
| Email | chinthecheinn@sunbirdmalawi.com |
Located on the northern shore of Lake Malawi, 82km from Mzuzu, Sunbird Chintheche is a single-storey resort with a quiet, laid-back atmosphere.
The hotel has a beautiful white sand beach and a very attractive clear blue lake.
The surrounding area is dotted with small fishing villages and palm trees and the grounds are spacious, with beautifully landscaped gardens and a swimming pool overlooking the beach.
All 10 comfortable en-suite rooms overlook the beach and gardens.
The views of the lake can be enjoyed over a cup of tea in a comfortable deckchair from the private veranda.
The hotel restaurant and bar offer a varied menu and an excellent selection of quality wines.
There are also plenty of exciting activities on offer such as snorkelling, sailing and windsurfing.
You can also enjoy boat trips to the islands, birdwatching with over 100 species of birds, hiking and mountain biking.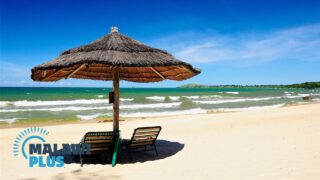 Sunbird Chintheche in Chintheche, Nkhata Bay
Sunbird Chintheche Basic Information about Sunbird Chintheche ...
2. Makuzi Beach Lodge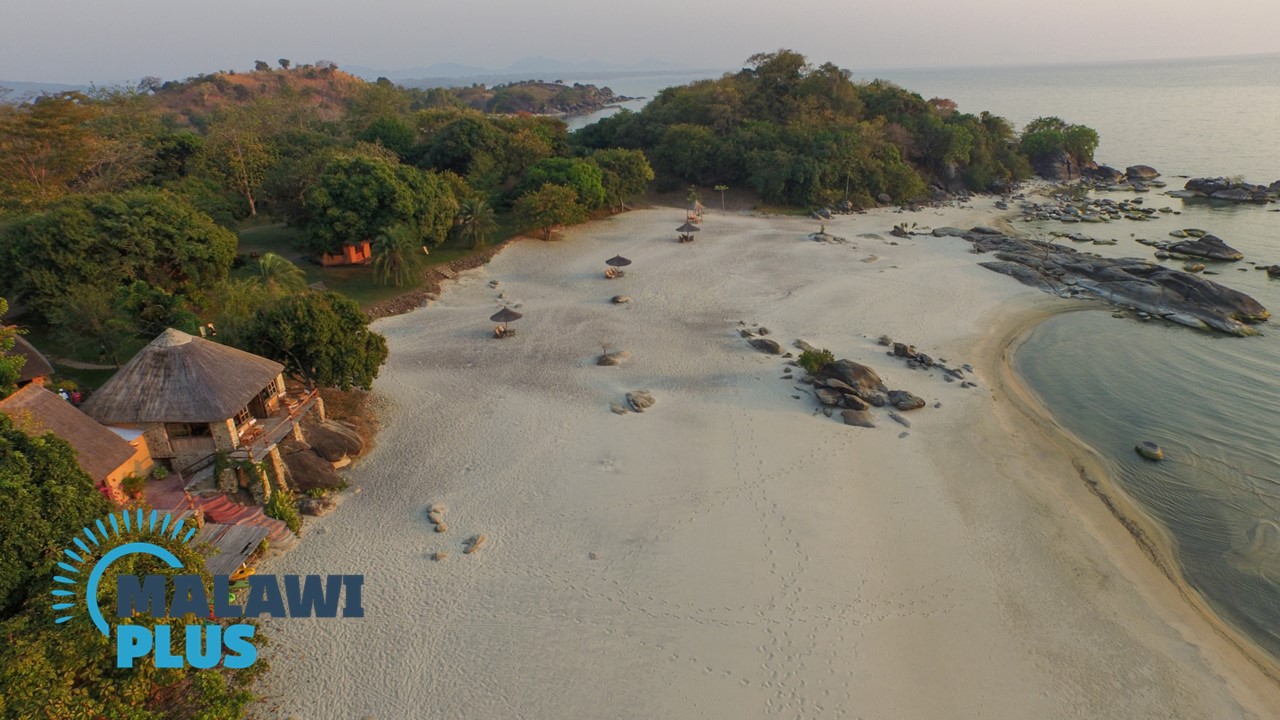 | | |
| --- | --- |
| Name | Makuzi Beach Lodge |
| Location | Chintheche, Nkhata Bay |
| Phone | +265 (0) 999 283 980, +265 (0) 999 852 434 |
| Email | info@makuzibeachlodge.com |
Located on the shores of a beautiful lake in northern Malawi, Makuzi Beach Lodge is set in a secluded and tranquil tropical bay, ideal for a 'Retreat to Paradise'.
Each thatched and stone chalet is surrounded by manicured gardens and overlooks the crystal clear waters of the lake.
The rooms are tastefully furnished and equipped with en-suite bathrooms.
The restaurant offers excellent local and international cuisine, with a variety of vegetables, fruits, herbs and spices grown locally in the garden.
The bar has a stunning elevated view over the lake which is perfect for sipping sundowners and watching the sunrise and stars.
Relish some romantic moments under the stars and enjoy the chef's signature dishes.
The lodge's private beach offers a variety of thrilling activities including sunbathing, snorkelling, kayaking and fishing.
Horse riding and scuba diving can also be arranged.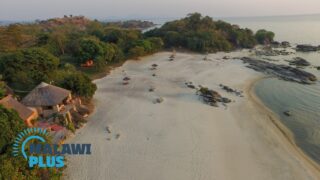 Makuzi Beach Lodge in Chintheche, Nkhata Bay
Makuzi Beach Lodge Basic Information about Makuzi Beach Lodge ...
Popular Accommodations for USD30-100
3. Njaya Lodge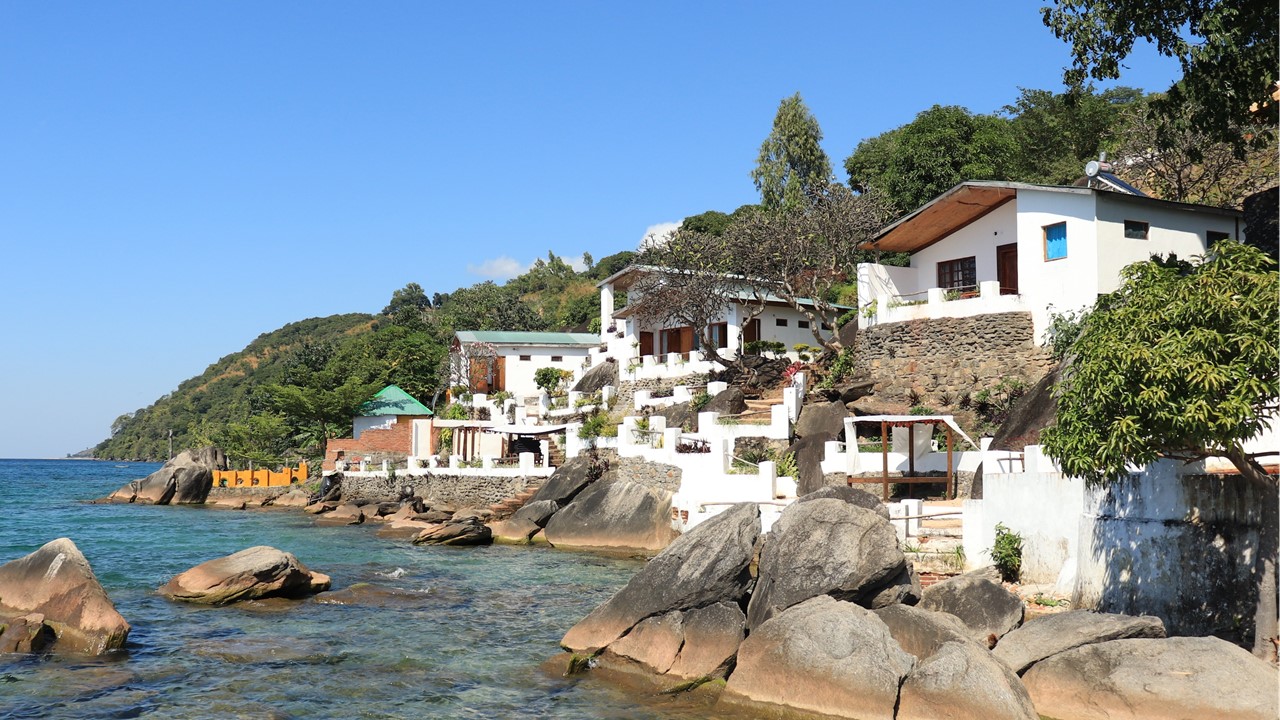 | | |
| --- | --- |
| Name | Njaya Lodge |
| Location | Nkhata Bay |
| Phone | +265 (0) 999 948 673 / Whatsapp +447790030196 |
| Email | paul@paulnorrish.co.uk |
Opened in 1993 in Nkhata Bay, Njaya Lodge is the perfect lodge for those looking for a quiet and relaxing holiday.
The white cottages sit elegantly on a hillside against the backdrop of the golden sands of Chikale Beach and the crystal-clear turquoise waters.
The atmosphere is very romantic, almost like a Greek island.
The views of Lake Malawi from the restaurant and balcony are spectacular and there is nothing more luxurious than a relaxing holiday here with a cold beer or a cup of coffee.
The restaurant serves dishes made from local produce and herbs from the garden.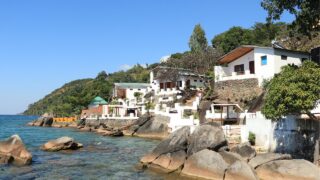 Njaya Lodge in Nkhata Bay
Njaya Lodge Basic Information about Njaya Lodge Name Njay...
Cheap Accommodations Under USD30
4. Mayoka Village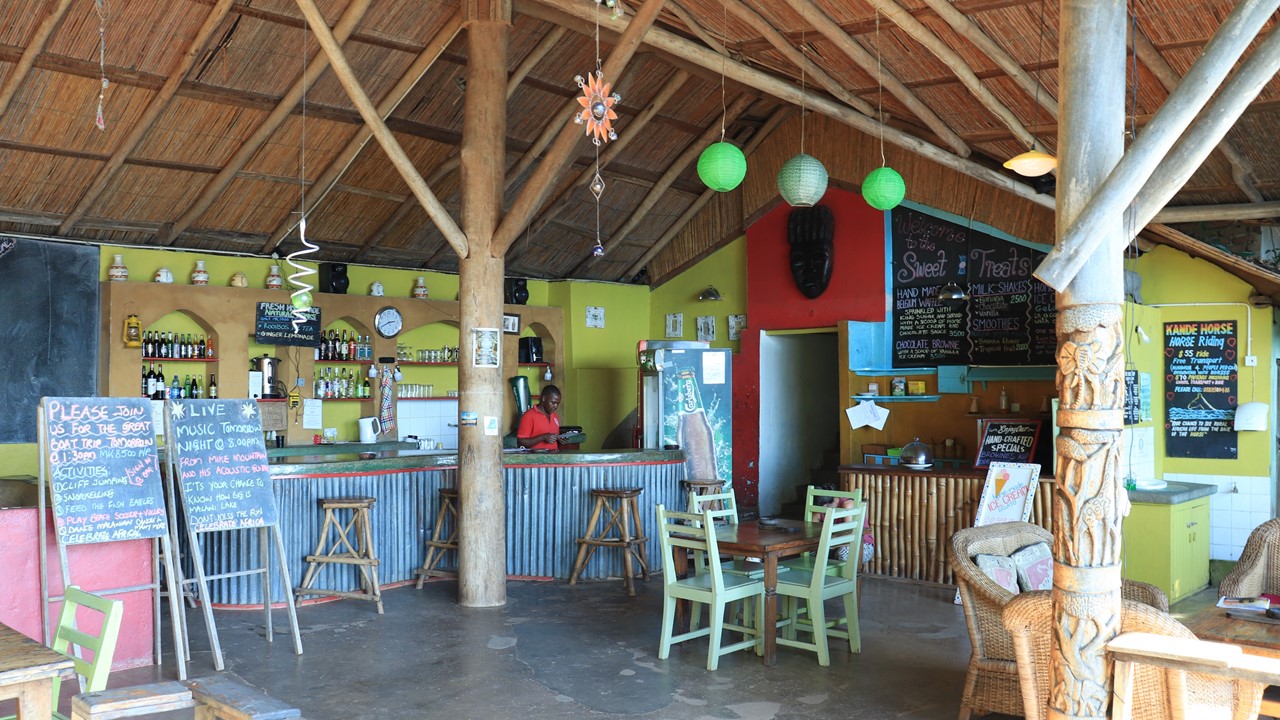 | | |
| --- | --- |
| Name | Mayoka Village |
| Location | Nkhata Bay |
| Phone | +265 (0) 999 268 595 |
| Email | mayokavillage@yahoo.co.uk |
Mayoka Village is a lively and friendly lodge with individual chalets dotted around the green hillside facing the lake.
It offers quality boutique accommodation to suit all budgets, from campsites and dormitories for budget travellers to lovely cottages with en-suite facilities for intermediate travellers.
The chalets are creatively designed with stylish furnishings, fans and, in some cases, wrap-around verandahs and outdoor showers.
The spacious and pleasant restaurant and bar area is ideal for socialising and relaxing.
Mayoka is also the centre of activity for travellers in the Nkhata Bay area.
All guests have free access to stand-up paddle boards, kayaks, canoes and snorkelling gears.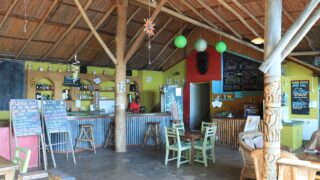 Mayoka Village in Nkhata Bay
Mayoka Village Basic Information about Mayoka Village Name...
5. Butterfly Space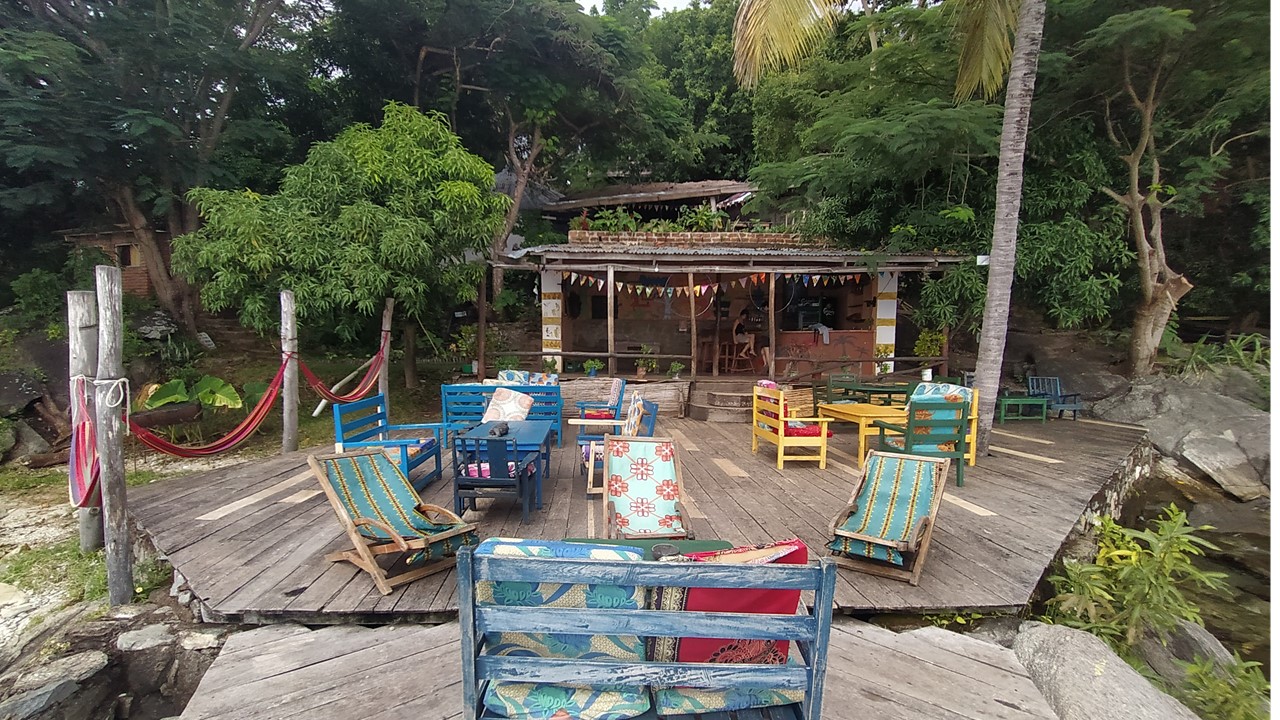 | | |
| --- | --- |
| Name | Butterfly Space |
| Location | Nkhata Bay |
| Phone | +265 (0) 999 265 065, +265 (0) 999 156 335 |
| Email | butterflymalawi@outlook.com |
Butterfly Space is a non-profit, community-based lodge that brings together international volunteers and the local community, situated on a cliff top overlooking Lake Malawi.
Of course, travellers and backpackers are welcome to stay for short periods of time and enjoy the spectacular nature of Nkhata Bay and its wide range of activities.
Butterfly supports a variety of community projects both within and outside the lodge, and volunteers can get involved in any project they feel passionate about.
There are also an Internet & Information Centre and a recording studio for youths on site, which attract many youths at weekends and after school.
Chalets, dormitories and campsites are scattered around the lush grounds and beautiful lakeside gardens, and offering ample privacy.
The lakeside bar and restaurant have a deck overlooking the clear turquoise waters of the lake with hammocks, a pool table and table tennis, and a variety of activities and parties are organised each week.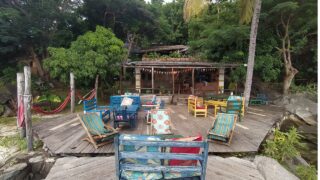 Butterfly Space in Nkhata Bay
Butterfly Space Basic Information about Butterfly Space Na...