Malawi at Olympic Games
Malawi has competed in eight Summer Olympic Games.
They have never competed in the Winter Olympic Games.
Malawi has also boycotted the 1976 and 1980 Summer Olympics and has returned during the 1984 Summer Olympics.
Malawi has never won an Olympic medal.
List of Flag Bearers for Malawi at the Olympics
| | | |
| --- | --- | --- |
| Year | Name | Category |
| 2016 | Kefasi Chitsala | Athletics |
| 2012 | Mike Tebulo | Athletics |
| 2008 | Charlton Nyirenda | Swimming |
| 2004 | Kondwani Chiwina | Athletics |
| 2000 | Francis Munthali | Athletics |
| 1996 | John Mwathiwa | Athletics |
| 1988 | George Mambosasa | Athletics |
| 1984 | Fletcher Kapito | Boxing |
| 1972 | Martin Matupi | Athletics |
Malawi at the Commonwealth Games
Malawi entered the Commonwealth in 1964 and made its debut in the 1970 Commonwealth Games in Edinburgh, Scotland.
Malawi won a boxing bronze medal on their debut in 1970, and returned to Scotland in 1986 to win two more boxing medals.
Football
Football is the most popular sport in Malawi, and it is almost Malawi's second religion.
Football grounds are prominent features across the country or intercity roads, and on weekends they are filled with competitive games.
The English Premier League also has fanatical followers and on most game nights the pubs are full, with lively outbursts of joy or despair whenever a team scores or misses an opportunity.
The Malawi National Football Team nicknamed "The Flames" is the national team of Malawi, and is controlled by the Football Association of Malawi.
The team is ranked 115 of FIFA World Ranking as of July 2021.
Honours of The National Team
| | | |
| --- | --- | --- |
| Year | Competition | Position |
| 2002, 2003 | COSAFA Cup | Runners-up |
| 1978, 1979, 1988 | CECAFA Cup | Winners |
| 1987 | All Africa Games | 3rd Place |
*COSAFA Cup is an annual tournament for 16 teams from Southern Africa organised by Council of Southern Africa Football Associations (COSAFA)
*CECAFA Cup is the oldest football tournament in Africa, and competed by 12 teams of Council for East and Central Africa Football Associations (CECAFA).
Malawi Premier Division
Malawi Premier Division, also known under the sponsored name as TNM Super League, is the top football division in Malawi.
It was created in 1986. Malawi mobile telecommunications company TNM sponsors the league with K65 million annually.
The league is competed by 16 teams, and the Mighty Wanderers and the Big Bullets are the most popular clubs – they sometimes add sponsors' names to their own names – and their rivalry is infectious.
Their supporters create a carnival atmosphere and any major win is greeted with street jubilation and weeks of long soccer commentary.
Netball
Malawian women have dominated netball.
A former coach, Griffin Saenda, has contributed to raising the ranking of the team phenomenally.
The team is nicknamed "The Queens".
As of July 2021, the team are sixth in the INF World Rankings.
Malawi at the Commonwealth Games
Malawi finished 5th in 2010 and 2014, just missing out on the Bronze medal match. Out of the twenty-three games Malawi have played at the Commonwealth Games, they have won thirteen of them. Malawi were one of the highest scores in Glasgow 2014 scoring a total of 352 goals. At the 2018 Commonwealth Games, Malawi defeated the second-ranked team in the world, New Zealand, for the first time in history.
Malawi at the Netball World Cup
Malawi first played at the World Cup in 1995 in Birmingham, England where they finished in 8th place out of 27 participating nations. Malawi's highest ever World Cup finish was 5th place at the 2007 World Cup in Auckland, New Zealand.
Golf
There are around a dozen 9-hole golf courses such as the Blantyre Sports Club, Limbe Country Club (also in Blantyre), the Kasasa course in Dwanga and Mibawa Country club scattered throughout Malawi.
Blantyre Sports Club was formed in 1894 – with the latest of these layouts opening at Mapiri Lodge.
Lilongwe Golf Club is the country's only 18-hole course and home to the TNM Malawi Open sponsored by Telekom Networks Malawi.
It was founded in 1930 and was eventually upgraded to a full 18-hole which is par 72 course and sits on 73 hectares of land.
The course's narrow tree-lined fairways are being upgraded with a modern irrigation system to improve its year-round playability of the fairways, which can suffer in the dry season.
Mountain Bike and Cycling
Malawi has become known as one of Africa's top destinations for mountain bike tours, especially in the less populated north.
The quiet roads, magnificent terrain and the opportunity to cycle in national parks adds to the appeal.
Visitors can bring their own bikes or several of the lakeshore lodges can hire out mountain bikes, usually for about USD10 a day.
Areas that are great for mountain biking include Nyika National Park (through Chelinda Camp), with its hilly landscape and good network of dirt tracks, and the Viphya Plateau (through Luwawa Forest Lodge).
Luwawa International Mountain Bike Race is held in June every year.
Hiking, Climbing and Horse Riding
Hikers and climbers can enjoy the delights of Malawi's Deep South area of Mount Mulanje and nearby areas such as the high Zomba and Viphya plateaux with their unusual landscapes at cooler altitudes.
Of course, it's also possible to combine hiking with mountain biking or horse-riding adventures in the same area.
Horse riding is also popular at Kande Beach near Chintheche.
The main areas for hiking are Nyika and Mulanje.
Other areas include Zomba, and various smaller peaks around Blantyre.
Mulanje is Malawi's main rock-climbing area, with some spectacular routes, although local climbers also visit smaller crags and outcrops.
Rock climbing can also be arranged at Livingstonia and the Viphya Plateau.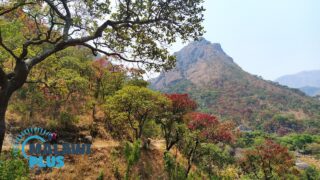 The 20 Best Hiking Spots in Malawi
The 20 Best Hiking Spots in Malawi Malawi is an idyllic country...
Birdwatching
Malawi is a great destination for birding with more than 600 species recorded there.
The best place to start is the national parks.
Liwonde is an excellent spot, with particularly good birdlife along the river, and the forests in Nyika are also good.
For water birds, Elephant Marsh in Malawi's far south is your surest bet.
https://malawiplus.com/birdwatching/
Scuba Diving and Snorkelling
Under the surface of Lake Malawi lives a freshwater paradise of numerous fish species.
The clarity of the water allows visibility at best down to 30 metres.
The lake is reckoned by experts to be among the best freshwater diving areas in the world, and one of the cheapest places to learn how to dive.
Places where you can hire scuba gear and take a PADI-licensed course include Nkhata Bay, Cape Maclear and Likoma Island.
The Lake Malawi National Park which is UNESCO World Heritage Site provides a safe environment for drivers.
Keen divers should consider Nkhata Bay as their diving destination in Malawi.
The warm waters and abundance of tropical fish species renders this diving spot unforgettable.
If you don't want to dive you can still have fun with the fish.
Almost all the lodges and hotels close to the lakeshore are equipped for water sports.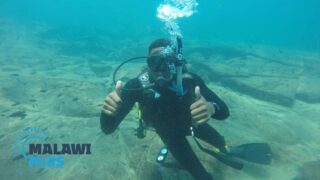 Scuba Diving in Malawi
Scuba Diving in Malawi With dramatic rock formations, caves and...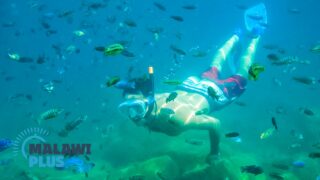 Snorkelling in Malawi
Snorkelling in Malawi Lake Malawi perfectly combines all the el...
Sailing and Kayaking & Boat Trips
Kayaking and sailing on Lake Malawi are amazing opportunities to fully enjoy the lake.
There are islands on Lake Malawi with camps dedicated to kayaking and operated by tour operators specialising in the sport.
For casual cruises on the lake, boat trips are the ideal way to start or end a day.
Watch as the crocodiles make their way onto the banks for an afternoon sunbathe or stare into an explosion of monotone colours as the sun sets.
For a more traditional experience of the lake, take a trip on the famous Ilala, the local water-bus.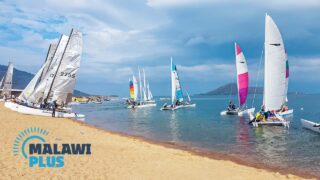 Sailing in Malawi
Sailing in Malawi Go on a sailing safari on the magnificent Lak...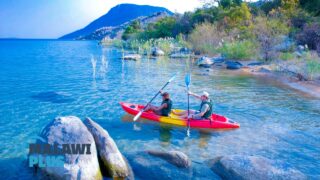 Kayaking in Malawi
Kayaking in Malawi The clear turquoise waters of Lake Malawi ar...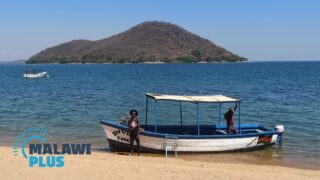 Boat Trips in Malawi
Boat Trips in Malawi Cruise Lake Malawi, with its golden sandy ...
Other Water Sports
There are many other water sports including water-skiing, wind surfing, wakeboarding, surfing and casual swimming.
For a break from the adventurous water sports, you can laze on the sun-kissed shores of the lake or partake in beach sports like volleyball or football.
Grab a towel and sunscreen and prepare for an afternoon of sunbathing, or be enveloped in a shaded hammock.
Prepare a basket of snacks and refreshments and enjoy a picnic lunch as you watch the buzz of activity on the lake.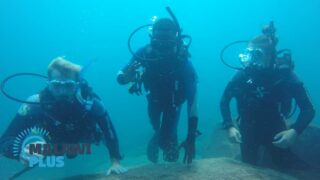 10 Fun Water Sports and Activities to Try in Lake Malawi
10 Fun Water Sports and Activities to Try in Lake Malawi Lake M...
Fishing
You can go fishing in Lake Malawi for mpasa (also called lake salmon), Ncheni (Lake Tiger), sungwa (a type of perch), Kampango or vundu (both catfish).
There are trout in streams on the Nyika, Zomba and Mulanje Plateaux, and tiger fish can be hooked in the Lower Shire River.
Great salmon fishing can also be had at Tongole Wilderness Lodge on the Bua River in Nkhotakota Wildlife Reserve.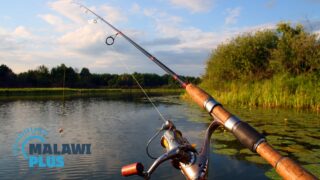 Angling and Fishing in Malawi
Angling and Fishing in Malawi Angling is a type or technique of fis...
Other Sports
In post-colonial Malawi, other sports has been introduced into the schools.
Volleyball and basketball have taken hold, principally through the effort of Peace Corps Volunteers from the USA in the mid-1960s.
The African Bible College has further contributed to the growth of basketball, by bringing professionals from USA to hold coaching clinics and also send some of the best players to the USA.
Athletics and cross-country running have also been developed since Malawian independence.
A pioneer in the systematic training of talented young runners is Dr. Harold Salmon, a Peace Corps Volunteer who served in Malawi from 1966-1968.
From the year 2000, there has been an improvement in the quality of athletes, the most notable of whom is Catherine Chikwakwa, now based in Germany.
There are other runners from the University of Malawi and the Army who have shown significant progress.