7 Best Things to Do in Dedza
Dedza is a neat and serene district located 85 km south-east of Lilongwe and 230 km north of Blantyre, bordering Mozambique.
The town is characterised by a wealth of outdoor activities such as hiking and birdwatching, as well as historical and cultural sites.
Dedza Pottery is also renowned for its popular pottery and delicious cheesecake.
This article provides an overview of what to do and where to go in Dedza.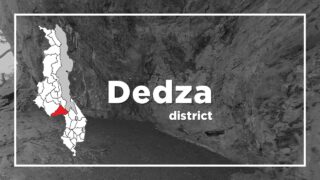 Dedza District in Malawi
All About Dedza Basic Information about Dedza Land Area (km2...
Visit Historical and Cultural Sites
Chongoni Rock Art Area
Chongoni Rock Art Area is a UNESCO World Heritage Site that was inscribed in 2006.
It is located approximately 25 km north-west of Dedza in a cluster of forested granite hills, covering an area of 126.4 km².
The area is home to 127 rock art sites, characterized by the highest concentration of rock art in Central Africa.
These rock paintings can be divided into two main types: the first, painted in red, depict unique geometric figures and patterns, as well as mythological animals and humans.
These paintings date from the Late Stone Age and are thought to have been made by the BaTwa (Akafula) hunter-gatherers who lived in the area before the Chewa people migrated.
The second type are painted in white and were done by the Chewa who migrated to the area and depict animals, spirits, gods, reptiles and legendary creatures.
The white paintings are relatively recent, given that some of them actually depict vehicles.
Some of the symbols are strongly associated with women and still have cultural relevance amongst the Chewa, and the sites are associated with ceremonies and rituals.
Despite stylistic differences, these two types of paintings are very valuable since they demonstrate that the Chewa coexisted with the Akafula until the mid-19th century.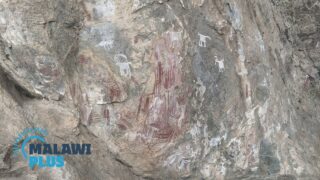 Chongoni Rock Art Area in Dedza, Malawi
About Chongoni Rock Art Area Basic Information about Chongoni Rock ...
Mua Mission and Kungoni Centre
The KuNgoni Centre of Culture and Art was established in 1976 on the grounds of the Mua Mission.
Its mission is to train local sculptors in various arts and to improve local incomes, and visitors can watch talented artists carve elaborate sculptures from a block of wood.
The artworks are sold in a shop attached to the KuNgoni Centre, as well as in shops around the country.
The Chamare Museum, located in the KuNgoni Centre, also features a very valuable exhibition focusing on the three main ethnic groups found in the Mua area (Chewa, Ngoni and Yao).
The two cultural galleries explore the significant rituals and life milestones important to individuals, families and communities, including childbirth, puberty, coming of age and death, which are illustrated with text panels and hundreds of photographs.
The highlight of the museum is the spectacular display of hundreds of Gule Wamkulu masks.
The KuNgoni Centre is located in a village called Mua in the Dedza district, about 60 km from Salima, a two-hour drive from Lilongwe and three hours from Blantyre.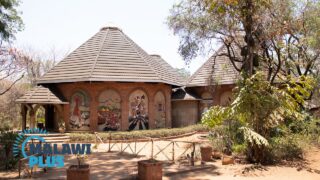 Mua Mission and Kungoni Centre in Dedza, Malawi
About Mua Mission and Kungoni Centre Basic Information about Mua Mi...
Feel the Nature of Dedza
Dedza Mountain
Dedza Mountain is a 2,198m high mountain in Dedza District.
The mountain is mostly covered in planted pine trees, which give it a pleasant aroma.
On your way to the top, you will be welcomed by a variety of wildflowers along the path and there are usually many butterflies fluttering around.
On a clear day, the hike offers spectacular views in all directions.
To the east, Lake Malawi and Mozambique, and to the south, the outstanding views of the Zomba Plateau and Mount Mulanje.
The most popular hike on the Dedza Mountain is a 23 km round trip dirt route starting from Dedza Pottery Lodge.
The hike is not very steep, but it is a long walk, so if you are not confident about your fitness, we recommend an alternative route.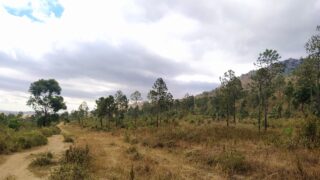 Hiking Dedza Mountain (Dedza)
Dedza Mountain Basic Information about Dedza Mountain Going ...
Buy Souvenirs in Dedza
Dedza Pottery
Dedza Pottery is one of the major workshops for Art Safaris in Malawi, situated in the beautiful gardens of the Dedza Mountains forming the backdrop to this spectacular location.
The shop at the Dedza Pottery sells a wide range of useful and colourful handcrafted pottery.
Figurines in a variety of sizes illustrate Malawian life, including people at work and making music, minibuses and trucks.
Attractive, hand painted tableware includes plates, mugs, jugs and teapots.
It has a restaurant which offers delicious cakes and a quiet place to relax with a roaring log fireplace.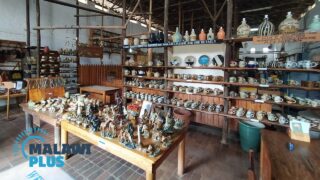 Dedza Pottery in Dedza, Malawi
About Dedza Pottery Basic Information about Dedza Pottery Dedza Po...
Dedza Handmade Art Gallery
This art shop produces "environmentally friendly" notebooks, cards and other items from used paper and goat skin, old cardboard boxes and banana leaf.
The production process can be seen at the back of the shop.
Don't forget to stop by this gallery when you go to the Dedza Pottery.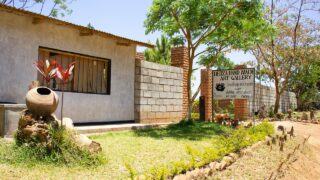 Shopping at Dedza Handmade Art Gallery in Dedza
Dedza Handmade Art Gallery Name Dedza Handmade Art Gallery...
Others Attractions in Dedza
Potato Crisps
A must-try when visiting or passing through Dedza are Potato Crisps.
The Crisps, which are nowadays also found in Lilongwe, were originally popularised as a Dedza speciality.
This is because Dedza is famous for its Irish potatoes.
Available in salted, garlic and spicy chilli flavours, they are thicker than potato crisps sold in supermarkets and have a very addictive crunchy texture.
They are reasonably priced at MK200 a bag, but once you try them, you'll be addicted and won't be satisfied with just a bag.
On the way from Lilongwe to Blantyre, past Dedza Boma, around the Puma Filling Station at Dedza Road Block, young boys are walking vendors.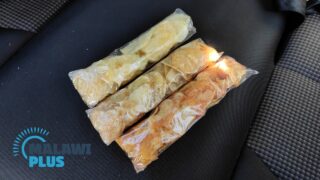 Potato Crisps in Dedza
Potato Crisps in Dedza A must-try when visiting or passing through ...
Peter Okeba Discount Shop
Peter Okeba Discount Shop is one of the shops you should stop by when you are in Dedza.
It is a reputable liquor shop among expats living in Malawi, where you can buy liquor and soft drinks from Mozambique at more affordable prices than in Lilongwe or Blantyre.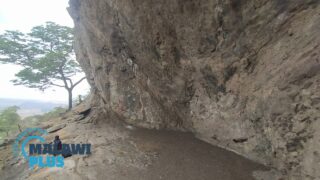 Chongoni Rock Art & Dedza Pottery, Dedza
Chongoni Rock Art & Dedza Pottery, Dedza Where to Go Chongoni ...
Find Out More about Dedza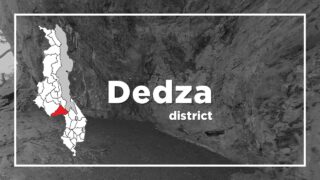 Dedza District in Malawi
All About Dedza Basic Information about Dedza Land Area (km2...