5 Best Things to Do in Karonga
Karonga is one of the largest and oldest districts in the far north of Malawi.
The Songwe border post into Tanzania is located at around 40km north from main town.
Karonga has the proud title of Malawi's 'fossil district', with well-preserved remains of dinosaurs and ancient humans.
Its most famous discovery is the Malawisaurus (Malawi Lizard), a 120-million-year-old fossilised dinosaur skeleton found 45km south of Karonga.
This article provides an overview of what to do and where to go in Karonga.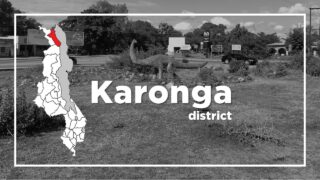 Karonga District in Malawi
All About Karonga Basic Information about Karonga Land Area ...
Learn about History and Culture
Cultural & Museum Centre Karonga (CMCK)
The Cultural & Museum Centre Karonga (CMCK), commonly called Karonga Museum was constructed through EU funding and officially opened by former President Bingu wa Mutharika in November 2004.
The central exhibition entitled 'Malawi from Dinosaurs to Democracy' focuses on 240 million years of Karonga via milestones such as prehistoric landscapes, animals and early humans and their way of life, archaeological records, history of slave trade and the colonial era, Malawi under Dr. Banda, culture and traditions of Karonga people.
The main exhibit is a life-size replica skeleton of the Malawisaurus (Malawi Lizards), whose virtually intact 120-million-year-old fossil skeleton was discovered in 1924 in Karonga District.
There is also a superb sequence of displays on human evolution, including a replica of the 2.5-million-year-old Hominid's jawbone discovered near Chilumba in 1991.
It is the world's oldest-known relict of the genus Homo (the same genus as modern humans).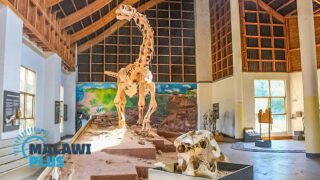 Cultural & Museum Centre Karonga (CMCK) in Karonga, Malawi
About Cultural & Museum Centre Karonga (CMCK) Basic Information...
Enjoy the beach in Karonga
Kapiri Mtende
Opened in November 2020, Kapiri Mtende Sunrise Beach Resort is one of the newest and largest lakeside resorts in Karonga.
It is located 11 km away from the Karonga roundabout.
If you are looking for a beach where you can spend a relaxing holiday in Karonga, this is the place for you.
Small huts built in the lake provide shelter from the hot Karonga sun, and the cool breeze from the lake will make you forget about your daily fatigue.
The huts where you can put your feet in the lake are probably very rare in Malawi.
The restaurants and bars offer a variety of local cuisine, including Chambo from Karonga.
The bar has an excellent wine and whiskey list, and all beers and local spirits are served at affordable prices.
They also offer very comfortable air-conditioned rooms at reasonable prices.
The sunrise over the lake is very beautiful and worth a watch.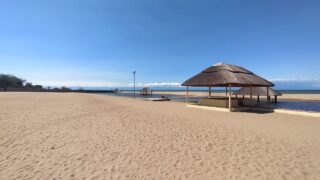 Kapiri Mtende - Sunrise Beach Resort in Karonga, Malawi
About Kapiri Mtende Basic Information about Kapiri Mtende Opened i...
Feel the Nature of Karonga
Misuku Hills
Located in the Chitipa District, about 100 km from Karonga Town, the Misuku Hills comprise the Mughese Forest Reserve (1,600-1,880 m) and the Wilindi-Matipa Forest Reserve (1,700-2,050 m).
To the north, the Songwe River flows through the area, which borders Tanzania.
The hills are home to more than 100 endemic bird species and 150 tree species, and the internationally recognized Misuku Hills are also known for Mzuzu Coffee and Misuku Honey.
A leisurely hike through lush coffee and banana plantations is recommended as you take in the culture which is unlike any other in Malawi.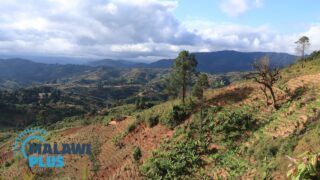 Misuku Hills in Chitipa, Malawi
About Misuku Hills Basic Information about Misuku Hills Situated i...
Experience a Taste of Malawi in Karonga
Ox-tail Soup with Bananas
A must-try when visiting Karonga is Ox-tail soup with bananas.
The ox-tail is cooked until tender and served with plantains, non-sweet bananas.
This is a popular dish in Tanzania, but as Karonga borders Tanzania at Songwe, Karonga has a mixture of Tanzanian culture.
Ox-tail soup is commonly eaten for breakfast in Karonga, and many stands for the soup can be found around Karonga's market from early morning.
A squeeze of lemon or chilli enhances the taste of the soup and adds to the flavour.
This is a dish that can only be found here in Karonga and is definitely worth a try.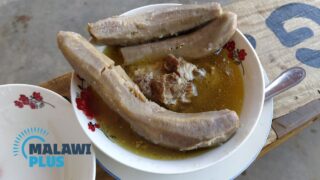 Ox-tail Soup with Bananas in Karonga
Ox-tail Soup with Bananas in Karonga A must-try when visiting Karon...
Other Attractions in Karonga
Songwe Border (Malawi – Tanzania Border)
About 40 km north of Karonga town is the Songwe Border Post, the main immigration post between Malawi and Tanzania.
The border is formed by the Songwe River, which flows into Lake Malawi.
The road between Songwe Border and Karonga town is lined with palm trees and is famous for its palm oil.
There are also rice fields all around, famous for the Kilombero rice.
If you are a Malawian, it is possible to walk around the Tanzanian side without a passport, as long as you are within walking distance.
Just a short crossing of the border may give you a slightly different feel from Malawi.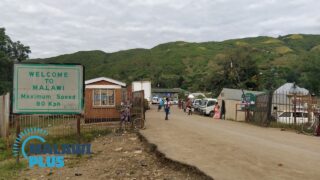 Songwe Border (Malawi-Tanzania Border) in Karonga, Malawi
Songwe Border (Malawi - Tanzania Border) About 40 km north of Karon...
Find Out More about Karonga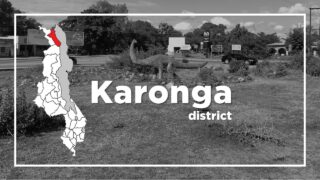 Karonga District in Malawi
All About Karonga Basic Information about Karonga Land Area ...