The Best Accommodations in Likoma
Likoma is far offshore from Chintheche, Nkhata Bay, but only 7km from Mozambique, the larger of two inhabited islands in Lake Malawi, the smaller being Chizumulu Island.
The islands are entirely surrounded by Mozambican territorial waters, and both exclaves of Malawi.
The landmark of Likoma is St Peter's Cathedral which was built between 1903 and 1911 and is the third largest cathedral in Central Africa.
This grand edifice is about the same size as Winchester Cathedral in England and has notable features carved on it such as soapstone choir stalls, fine stained-glass windows and a crucifix carved from a tree that grew in Zambia close to the village where David Livingstone died.
The island's sandy beaches and secluded coves have some of the best snorkelling and diving spots in Malawi.
The southern plains are covered in massive baobabs, shady mango trees and impressive granite outcrops.
Likoma offers a wide range of accommodation options, from luxury beach resort hotels to clean, affordable guesthouses.
Here are some of the best accommodations in Likoma by budget.
Luxury Accommodations Above USD100
1. Kaya Mawa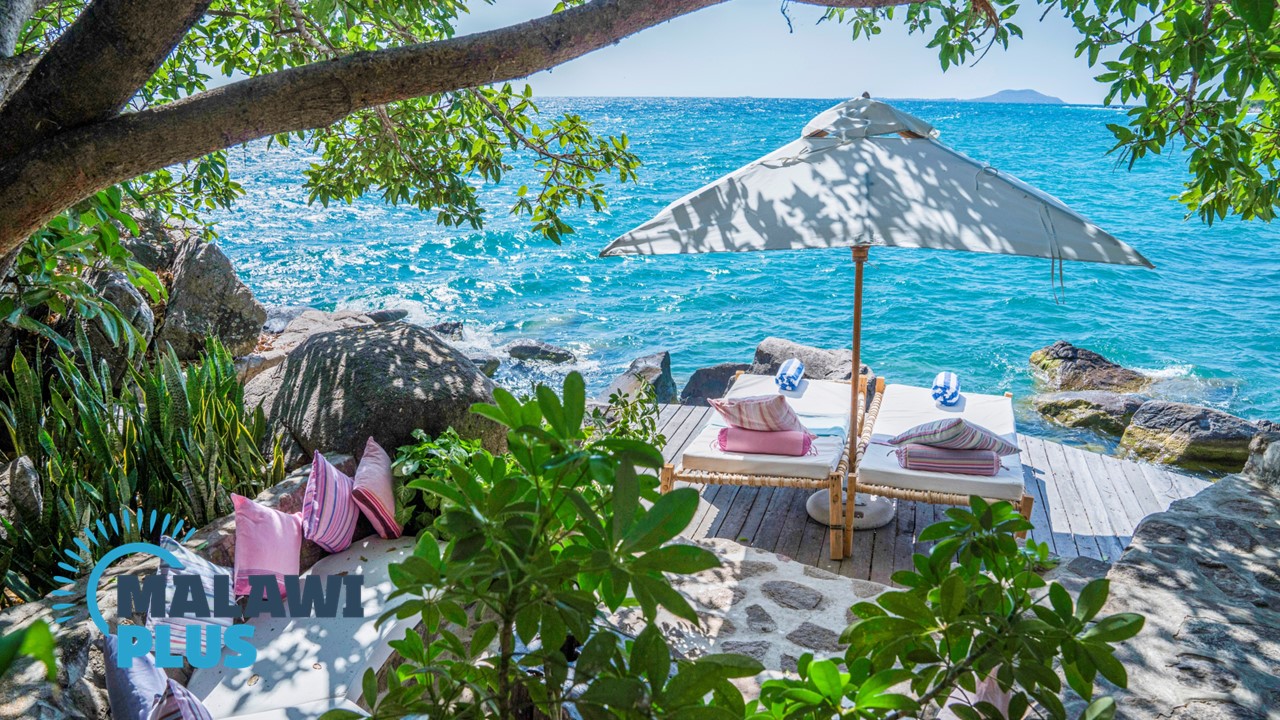 | | |
| --- | --- |
| Name | Kaya Mawa |
| Location | Nkwazi Village, Likoma |
| Phone | +260 (0) 979 312 766 |
| Email | reservations@greensafaris.com |
Hidden away on the island of Likoma in the middle of Lake Malawi, Kaya Mawa, which means 'maybe tomorrow', is Africa's ultimate beach destination.
Opened in 2004, Kaya Mawa has won a number of awards, including Condé Nast magazine's 'Most Romantic Place in the World' and the 'Best Beach Resort in Malawi' at the Haute Grandeur Global Awards.
It offers complete relaxation, luxury and a range of fantastic water sports in stunning blue waters.
It has 11 luxury rooms with private lounges and a private four-bedroom villa, all with stunning views of the beach and lake.
The award-winning restaurant prides itself on its fresh, healthy and innovative cuisine, using local organic produce, hand-picked herbs from its own vegetable garden and fresh chambo fish from the lake.
Enjoy an exceptional experience of having dinner on the beach under a clear starlit sky.
You can sunbathe on a quiet, private deck, have a champagne picnic on the rocks, enjoy dinner under the stars, soak in a lantern-lit bubble bath with a magical night view of the Lake illuminated by the lights of fishing boats or unwind with massage therapy at the spa and walk along the beach hand in hand after a moonlit dinner – Kaya Mawa is truly a dream come true.
Kaya Mawa also offers a number of leisure activities including snorkelling, diving, kite surfing, water skiing, dinghy sailing, paddle boarding, kayaking, boat trips and quad biking.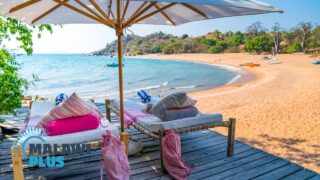 Kaya Mawa in Likoma
Kaya Mawa Basic Information about Kaya Mawa Name Kaya Maw...
Popular Accommodations for USD30-100
2. Chiponde Beach Resort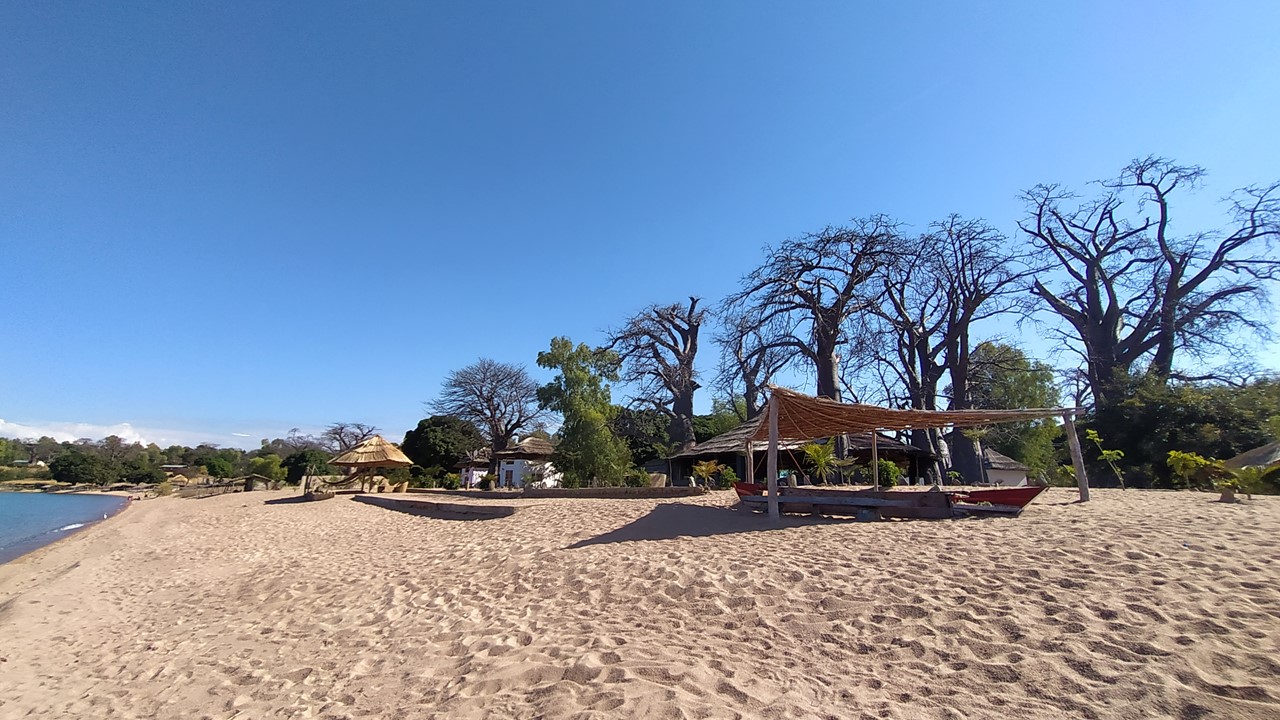 | | |
| --- | --- |
| Name | Chiponde Beach Resort |
| Location | Likoma |
| Phone | +265 (0) 990 358 459 |
| Whatsapp | +265 (0) 999 458 651 |
| Email | chipondebeachresort@outlook.com |
Chiponde Lodge is one of the newest lodges on Likoma Island.
The British owner, Ian, first set foot in Likoma 29 years ago as a backpacker and camped under a baobab tree.
He was so impressed by the experience that he constantly thought about it, and in 2020 he opened this lodge in exactly the same location.
The outside bar and restaurant named 'Malipenga Bar' is very welcoming and the prices are reasonable enough to cater to locals.
The rooms are very clean and neat and the view from the upside deck with the cool breeze is stunning.
The lodge is ideal for honeymoons or for those who want to spend quality time with friends and family.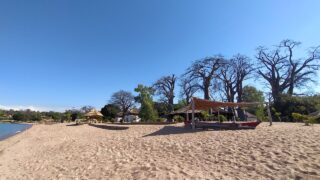 Chiponde Beach Resort in Likoma
Chiponde Beach Resort Basic Information about Chiponde Beach Reso...
3. Ulisa Bay Lodge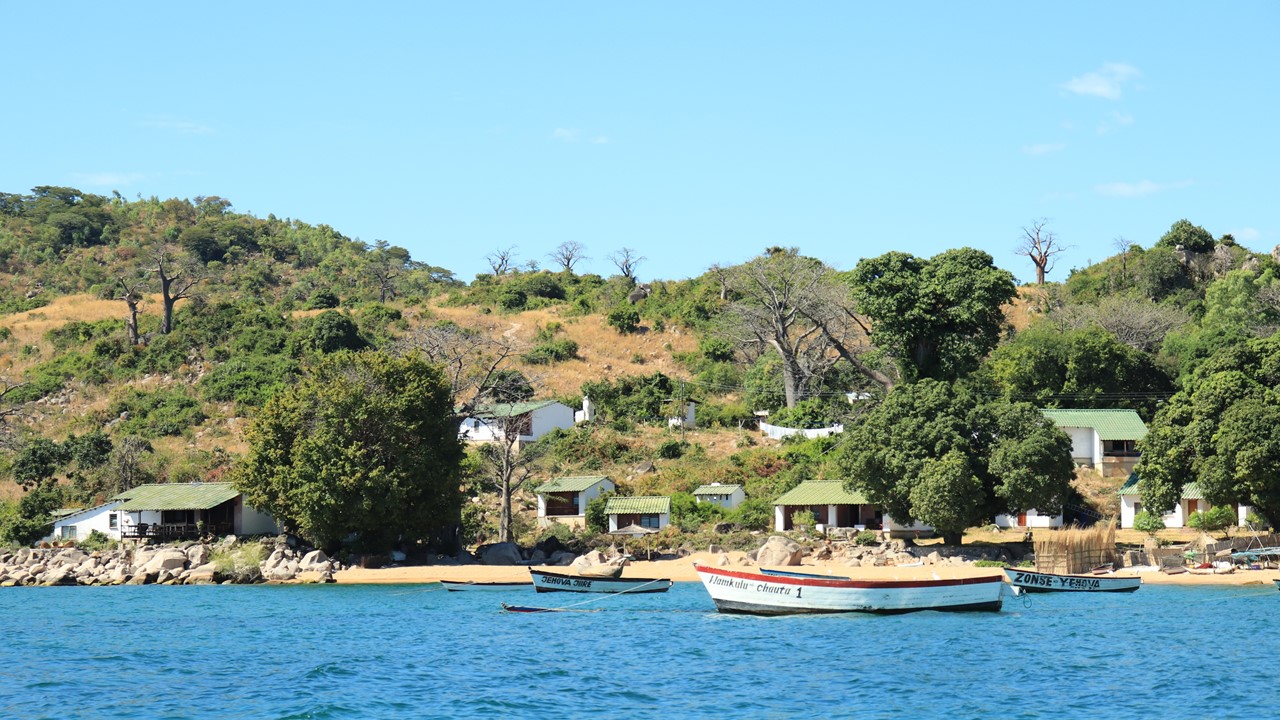 | | |
| --- | --- |
| Name | Ulisa Bay Lodge |
| Location | Likoma |
| Phone | +265 (0) 994 748 707, +265 (0) 999 263 325 |
| Email | ulisabaylodge@gmail.com |
Ulisa Bay Lodge is an affordable luxury lodge located on the west side of Likoma Island.
The lodge offers a variety of accommodation options, including deluxe chalets, standard chalets, a 7-bed dormitory and a camping site.
All offer spectacular views of Lake Malawi and some of the best sunsets in Malawi.
The well-stocked bar and restaurant has an open wooden deck where you can feel the breeze from the lake, and serves unique dishes made from a variety of home-grown fruit and vegetables.
The lodge is situated on the edge of the busy fishing village of Ulisa, so you can relax in the lodge, mingle with the islanders in the bar, watch the fishing boats at night with their bright lights on, or take a stroll around the village.
There is also a pottery shop on site where you can buy pretty decorated mugs and plates as a memento of your time on the island.
The prices are very reasonable and you may end up buying too much.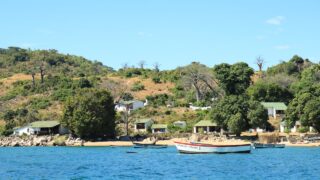 Ulisa Bay Lodge in Likoma
Ulisa Bay Lodge Basic Information about Ulisa Bay Lodge Na...
4. Blue Gum Cottage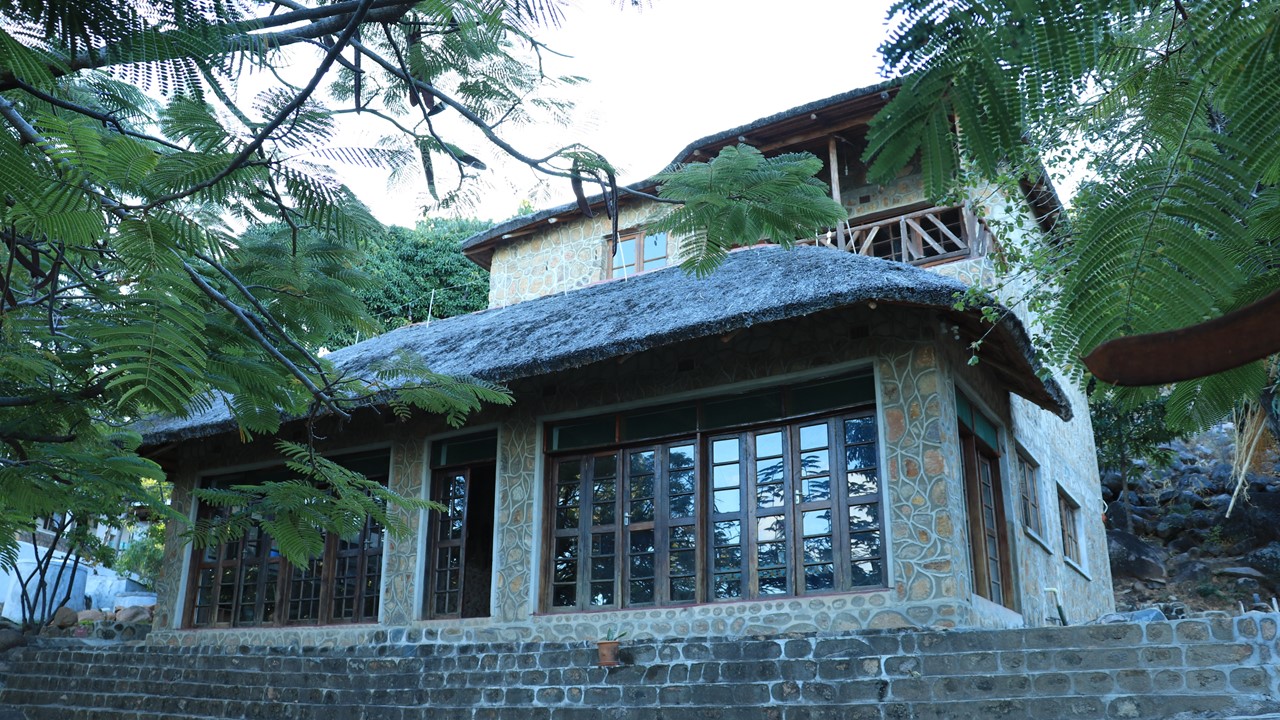 | | |
| --- | --- |
| Name | Blue Gum Cottage |
| Location | Likoma |
| Phone | +265 (0) 999 939 123, +265 (0) 999 363 858 |
| Email | info@villasofmalawi.com |
Blue Gum Cottage is a unique villa with spectacular views of the protected Mbamba Islands on Lake Malawi.
On the ground floor of the villa, there is a large living room, two bedrooms (Kingfisher and Sunbird), a bathroom and a cloakroom.
A uniquely designed staircase made of blue gum wood leads up to the master bedroom (Eagles Nest) with a balcony, which offers a spectacular view of the sunrise.
There is a fully equipped kitchen for self-catering, but it is also possible to dine in the owner's kitchen.
Whether self-catering or catering, or being catered to, ingredients are a combination of fresh produce from the lake and from the beautiful house garden.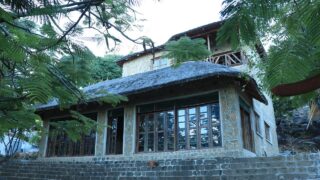 Blue Gum Cottage in Likoma
Blue Gum Cottage Basic Information about Blue Gum Cottage ...
Cheap Accommodations Under USD30
5. Mango Drift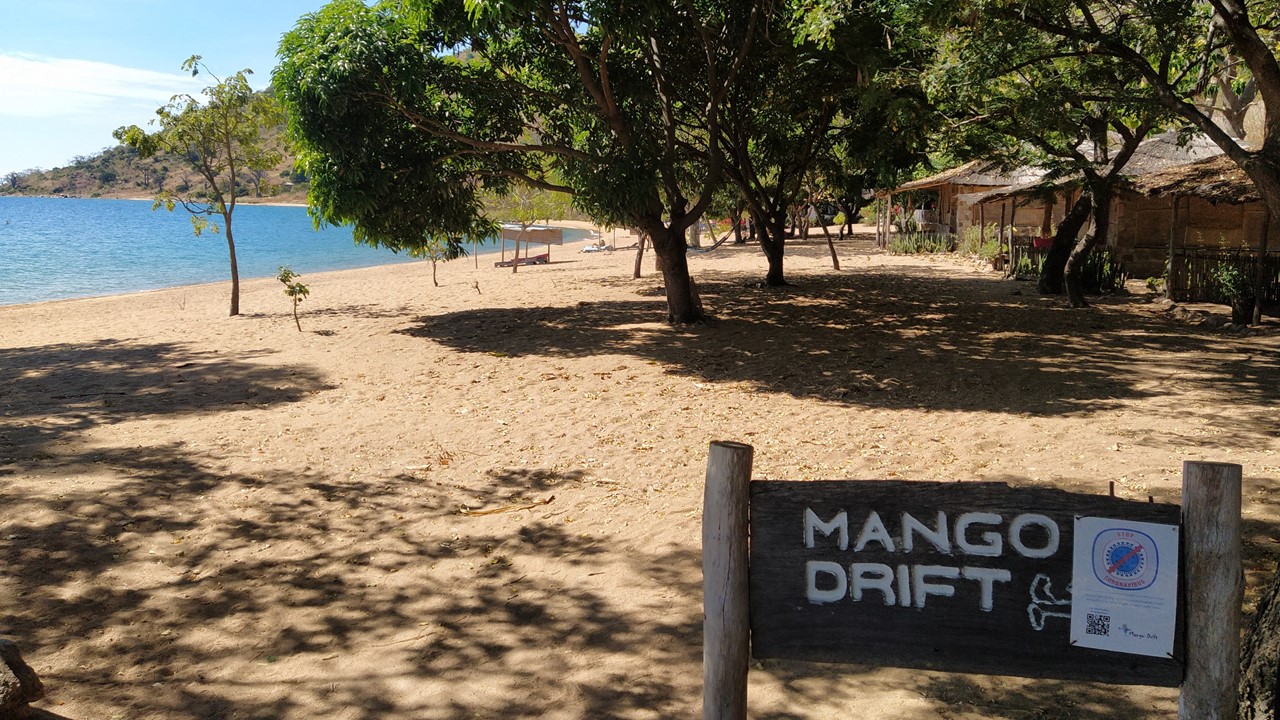 | | |
| --- | --- |
| Name | Mango Drift |
| Location | Likoma |
| Phone | +265 (0) 999 746 122 |
| Email | info@mangodrift.com |
Located on the west side of Likoma Island, Mango Drift is a backpackers' lodge with a beautiful private beach.
It offers a variety of accommodation types, including en-suite chalets, standard chalets, dormitories, family houses and campsites.
The bar and restaurant is located under a large mango tree and serves a wide range of cold beers, soft drinks and local and imported spirits.
Relax on the private beach or enjoy a range of water sports including wakeboarding, waterskiing, scuba diving and kite surfing.
The lodge is ideal for packpackers, budget travellers, students and those who want to enjoy water activities.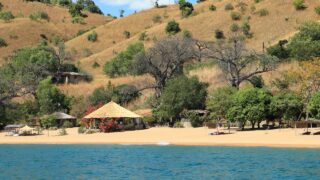 Mango Drift in Likoma
Mango Drift Basic Information about Mango Drift Name Mang...
6. Khaiko Lodge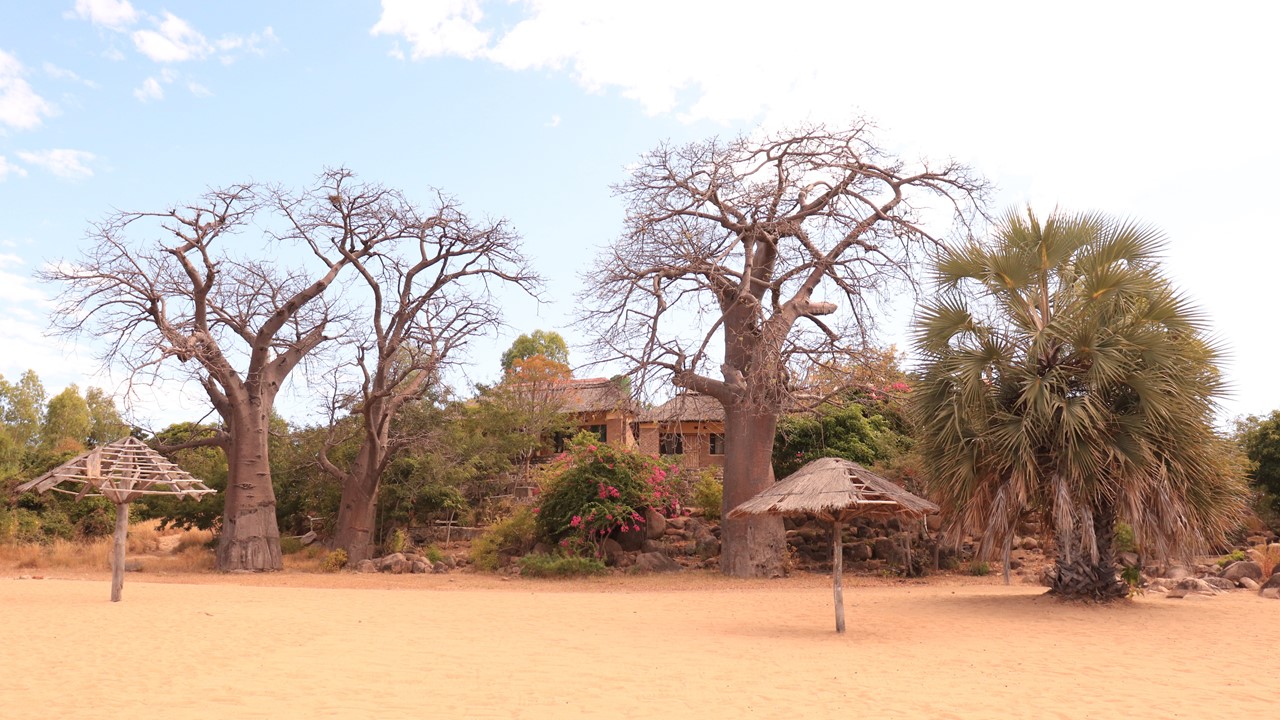 | | |
| --- | --- |
| Name | Khaiko Lodge |
| Location | Likoma |
| Phone | +265 (0) 881 803 560, +265 (0) 996 251 142, +265 (0) 885 319 330 |
| Email | homehubmw@gmail.com |
Located on the south-east of Likoma Island, Khaiko Lodge is a quiet, relaxing and affordable lodge.
Built on top of a small hill, the lodge has unique views and faces a large, clean private beach.
There are five rooms in total, all with en-suite facilities, and a restaurant and bar serving local and international cuisine and drinks.
The sun rises over the hills of Mozambique on the other side of Lake Malawi and is very beautiful.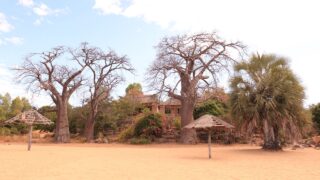 Khaiko Lodge in Likoma
Khaiko Lodge Basic Information about Khaiko Lodge Name Kh...