The Best Things to Do in Senga Bay and Salima
Salima is a fishing town 110 km east of Lilongwe, about 1.5 hours' drive.
To the east of the town of Salima lies Senga Bay, the closest Lake Malawi resort to Lilongwe.
Senga Bay is often referred to as Salima.
The town is popular with Lilongwe residents as a weekend retreat and conference venue.
Salima offers a wide range of activities and attractions as well as beaches.
This article provides an overview of what to do and where to go in Salima.
Play on the Beach
Kabumba Hotel
Located at the foot of Senga Hill in Salima, about 125 km from Lilongwe, Kabumba Hotel is a beach resort on the shores of Lake Malawi.
Opened in 2018, the hotel has attracted renowned music festivals such as Lake of Stars and Sand Music Festival.
The unique bar with swinging chairs offers beautiful lake views.
A swimming pool with integrated bar counter also adds to the special atmosphere of the beach resort.
Kabumba Hotel in Senga Bay, Salima
Kabumba Hotel Basic Information about Kabumba Hotel Name ...
Other Beach Resorts in Salima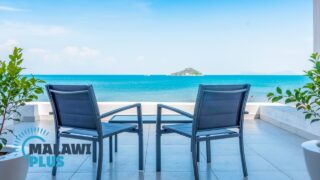 The Best Hotels and Lodges in Senga Bay and Salima
The Best Accommodations in Senga Bay and Salima Salima is an import...
Non-beach Activities
Kuti Wildlife Reserve
Kuti Wildlife Reserve is a community-owned wildlife sanctuary located in Salima.
It is 1.5 hours from Lilongwe and 30 minutes from Senga Bay, and covers an area of 2,000 ha.
The reserve is also the main destination for animals rehabilitated for release back into the wild from Lilongwe Wildlife Centre.
Kuti has 10 reedbuck, 13 eland, 15 oribi, 15 wildebeest, 20 bush pigs, 20 warthogs, 20 kudu, 20 nyala, 35 duiker, 40 impala, 50 waterbuck, 60 baboons, 80 vervet monkeys, 80 bushbuck, 90 zebra, over 120 sable antelope and one giraffe are protected.
There are no large predators or elephants in Kuti, so you can explore and take in the surroundings at your own pace on foot or bicycle, without the need for a vehicle or scouts.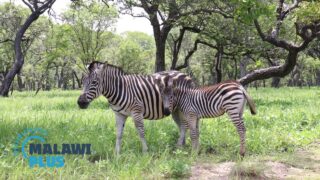 Kuti Wildlife Reserve in Salima, Malawi
Kuti Wildlife Reserve Entrance Fee International Visitors ...
Mua Mission and Kungoni Centre
The KuNgoni Centre of Culture and Art was established in 1976 on the grounds of the Mua Mission.
Its aim is to train local sculptors and improve local incomes, and visitors can watch talented artists carve elaborate sculptures from a block of wood.
The works are sold in the shop attached to the KuNgoni Centre and in shops around the region.
Also located within the KuNgoni Centre is the Chamare Museum, which has a very valuable exhibition focusing on the three ethnic groups (Chewa, Ngoni and Yao) living in the Mua area.
A highlight of the museum is a spectacular display of hundreds of Gule Wamkuru masks.
The KnNgoni Centre is located in the village of Mua in Dedza district, about 60 km from Salima and a 2 hr 30 min drive from Lilongwe.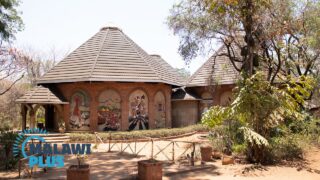 Mua Mission and Kungoni Centre in Dedza, Malawi
About Mua Mission and Kungoni Centre Basic Information about Mua Mi...
Croc-Nile Crocodile Farm
Located in Senga Bay, Salima, Croc-Nile Crocodile Farm is the largest crocodile farm in Malawi.
Crocodiles are often hidden in rivers and not easily seen on land, even when visiting National Parks.
Here, however, you can enjoy the sight of crocodiles as much as you like.
The farm has a total of around 10,000 crocodiles, ranging in age from 0 to over 60 years old.
Crocodiles are raised separately according to age, and you can see all kinds of crocodiles, from small, cute ones to large, powerful ones.
The crocodiles are bred for their premium skins and meat.
Almost all skins are exported out of the country, but meat can also be purchased in Kapani Supermarket in Lilongwe.
The Crocodile Farm is a little-known tourist attraction in Salima, but the myriad of crocodiles inside the fences are well worth a visit.
Why not visit the Crocodile Farm while you are visiting the lake in Salima?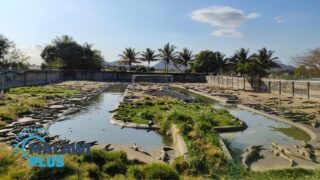 Croc-Nile Crocodile Farm in Senga Bay, Salima, Malawi
Croc-Nile Crocodile Farm About Croc-Nile Crocodile Farm Name...
Cichlid Farm – Lake Malawi Cichlid Centre by Stuart M. Grant Ltd
Lake Malawi, the world's first freshwater National Park and a UNESCO World Heritage Site, is home to an abundance of colourful cichlids.
It is said to be home to more than 1,000 species of fish, making it the largest freshwater lake in the world with the largest variety of fish.
This is even more than the number of freshwater fish species found in Europe and North America combined.
Known as the Cichlid Farm, Lake Malawi Cichlid Centre by Stuart M. Grant Ltd was established in 1973.
The farm houses over 150 species of fish, and a popular Red Zebra Lodge is also located on site.
The cichlids found on the farm are collected by divers and kept in large tanks until orders are confirmed.
They are then transported internationally, mainly to Europe.
Visit the farm to admire the colourful fish that inhabit Lake Malawi.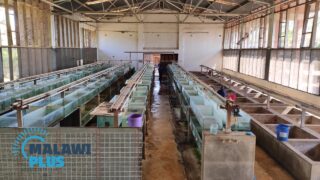 Cichlid Farm - Lake Malawi Cichlid Centre by Stuart M. Grant Ltd in Senga Bay, Salima, Malawi
Cichlid Farm - Lake Malawi Cichlid Centre by Stuart M. Grant Ltd Ab...
Buy Souvenirs in Salima
Senga Bay Sunset Souvenir Market
Sunset Souvenir Market is located between Senga Bay and Salima Boma.
A total of 52 souvenir shops line both sides of the S122 road.
With a wide variety of goods including hats, sculptures, paintings and jewellery, you're sure to find your favourite souvenir.
After enjoying the beach at Senga Bay, why not stop by this market before heading back to Lilongwe?
The market is open daily from 6am to 6pm.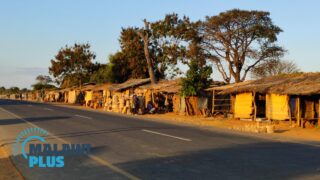 Senga Bay Sunset Souvenir Market in Salima, Malawi
Senga Bay Sunset Souvenir Market About Senga Bay Sunset Souvenir Ma...