7 Best Things to Do in Blantyre
Blantyre is Malawi's commercial and industrial centre, bustling with activity day and night.
It is also known as Malawi's oldest city, founded by Scottish missionaries in 1876.
Blantyre offers a wide range of activities and attractions.
This article provides an overview of what to do and where to go in Blantyre.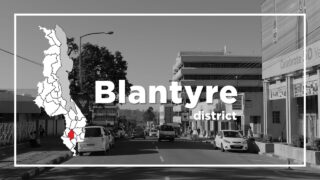 Blantyre District in Malawi
All About Blantyre Basic Information about Blantyre Land Are...
Learn about Malawian Culture and History in Blantyre
Museum of Malawi
Museum of Malawi, also known as the Chichiri Museum, is a historical and cultural museum in Blantyre.
The museum was officially opened in 1966 as the first museum in Malawi.
Inside the museum, there are interesting exhibits on Malawi's history and culture, from Stone Age tools to old banknotes, traditional musical instruments, artefacts, documents on the slave trade and Malawi's independence, as well as wildlife from Malawi's national parks.
Also on display outside the building is an old 1902 locomotive, Malawi's first fire engine, a bus from the time of Nyasaland and a small house where visitors can learn about traditional ways of life.
Museum of Malawi is located along Kasungu Crescent, near Chichiri Shopping Mall in Blantyre.
The museum is a must-visit for anyone interested in Malawian culture and history.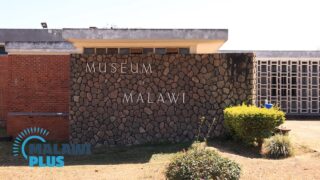 Museum of Malawi (Chichiri Museum) in Blantyre, Malawi
Museum of Malawi (Chichiri Museum) About Museum of Malawi (Chichiri...
St. Michael and All Angels Church
St. Michael and All Angels Church is located on the original Scottish mission site in Blantyre, and was constructed from 1888 to 1891.
This magnificent red-brick church has been designated a national monument by the Malawian Department of Antiquities and is one of the biggest landmarks of Blantyre.
It was described by Rev. Alexander Hetherwick as the first permanent Christian Church erected between the Zambezi and the Nile rivers.
The architect, Rev David Clement Scott, and the local workers all had no previous experience constructing this type of building.
Therefore, there was no plan or sketch, and the bricks were laid and tested before being steadily assembled.
The completely different design of the left and right towers is also a unique feature of this church building.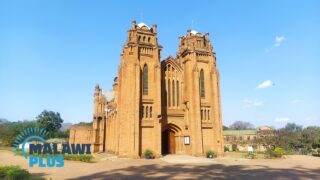 St. Michael and All Angels Church in Blantyre, Malawi
About St. Michael and All Angels Church Basic Information about St....
Blantyre Arts Festival
Held in Blantyre over three to four days, the Blantyre Arts Festival (BAF) is an annual festival that was established in 2009 by Thomas Chibambo with the aim to respond to the need for development and promotion of various aspects of arts and culture by organizing events, festivals, cultural exchanges and local and international performances.
BAF also provides a platform to not only local and international artists but also to the youth on local and international artists but also to the youth on local and international levels.
Additionally, BAF runs cultural tailored projects that present the best of Malawian creativity to the widest possible audience and also provides social and creativity development trainings, capacity building and cultural initiative programmes to uplift tourism, creativity and the enhancement of arts and culture.
BAF has established various partnerships with schools and the students use the knowledge earned to address the challenges which affect their livelihood.
The last BAF took place in 2019 and close to 3,000 people attended over a period of 3 days.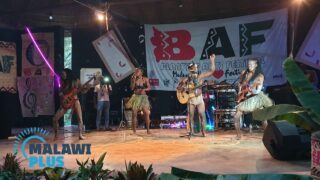 Blantyre Arts Festival at Njamba Freedom Park, Blantyre
Blantyre Arts Festival About Blantyre Arts Festival Number...
Hike in Blantyre
Michiru Mountain
At 1,460 m above sea level, Michiru Mountain is the closest nature reserve to Blantyre, located 8 km north-west of Blantyre Township, and is the only mountain around Blantyre that still contains primary forest and some wildlife.
Michiru Mountain is an ideal day hike or picnic from the Blantyre area and is popular with families and local young people, as well as international tourists.
There are several hiking routes, the most popular being the 'Way of the Cross/Njira ya Mtanda'.
There are 15 points leading up to the main cross at the top, depicting the events of Jesus' journey to Golgotha.
You don't have to be a Christian to enjoy the well-maintained path and atmosphere.
You can also take in the view of Blantyre while having a snack at a picnic table near the cross.
If you have time and energy to spare, try to reach the summit of Michiru Mountain.
The hike to the top takes about three hours, but the panoramic view from there is spectacular.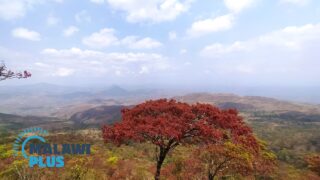 Hiking Michiru Mountain (Blantyre)
Michiru Mountain Basic Information about Michiru Mountain http...
Mount Soche
At 1,530 metres, Mount Soche is the closest mountain to Blantyre Township and it offers spectacular views of Blantyre from its summit.
The trail is well marked and the green-painted rocks make it easy to find your way to the top.
It is a great place for a half-day hike around Blantyre, but there is also a camp site near the summit where you can pitch your tent, camp and enjoy the sunrise from the summit the next morning.
The mountain has a unique atmosphere that is a little different from other mountains in Malawi, with many locals offering their prayers and some religious slogans painted all over the mountain.
Mount Soche is a great mountain to visit when you want to exercise and refresh yourself in Blantyre.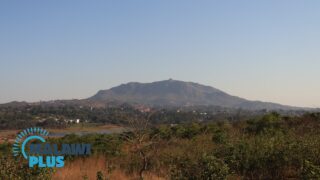 Hiking Mount Soche (Blantyre)
Mount Soche Basic Information about Mount Soche Going up the Mou...
Ndirande Mountain
At an altitude of 1,609m, Ndirande Mountain is one of the most popular mountains with local hikers around Blantyre, along with Michiru Mountain and Mount Soche.
The mountain can be reached after passing the bustling Ndirande Market, where you can find everything from second-hand clothes, coffins, fruit and vegetables to car parts and furniture made by local artisans.
There are several hiking options on the mountain, but the most popular are a leisurely walk along a 4×4 track to the cell tower known as the Kamuzu Lookout on the south side of the range, or to the top of Ndirande Mountain.
There are some steep gradients near the summit and some areas where you have to use your hands, but it is not too difficult.
On a clear day, from the top you can see the town of Blantyre, the surrounding mountains, the Zomba plateau and the direction of Mulanje.
This is a good mountain for those who want to do a day climb from the Blantyre area with family or friends during the weekend.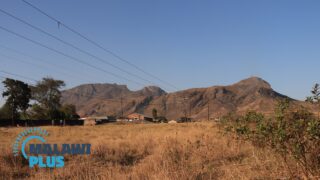 Hiking Ndirande Mountain (Blantyre)
Ndirande Mountain Basic Information about Ndirande Mountain Goin...
Visit Local Market in Blantyre
Limbe Market
Limbe Market is an area in the centre of Blantyre, approximately 8 km from Blantyre Town.
It is a larger and more local market than Blantyre Market.
It is a busy and vibrant market, selling everything from vegetables and fish to second-hand clothes and hardware.
Particularly, the vegetable market is one of the largest in Malawi and is very clean and tidy.
It is rarely visited by tourists, but if you go there, you will experience a real Malawian market.
Even if you don't have anything you want, why not visit and enjoy the interaction with the kind and friendly Malawians.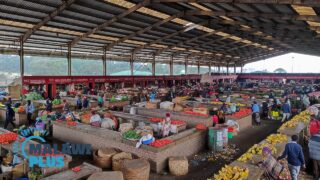 Limbe Market in Blantyre, Malawi
Limbe Market About Limbe Market Name Limbe Market Loca...
Find Out More about Blantyre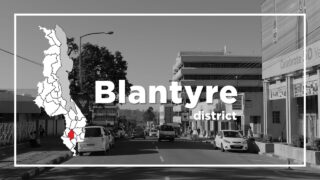 Blantyre District in Malawi
All About Blantyre Basic Information about Blantyre Land Are...