5 Best Things to Do in Zomba
Zomba is a military and university town, located 65km north of Blantyre.
It was the first capital of Malawi and remained so until Hastings Kamuzu Banda, the first President, moved the capital to Lilongwe in 1974.
The city is best known for the Zomba Plateau which is an isolated igneous massif that rises to an altitude of 2,085m.
This article provides an overview of what to do and where to go in Zomba.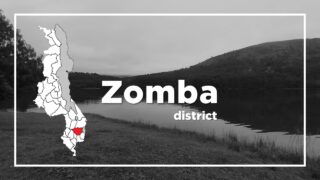 Zomba District in Malawi
All About Zomba Basic Information about Zomba Land Area (km2...
Feel the Nature of Zomba
Zomba Plateau
The Zomba Plateau extends behind Zomba Town, which was also Malawi's first capital until 1974, when the first president moved the capital to Lilongwe.
The plateau is a huge mountain of about 130 km², with its highest point, Malombe Peak, reaching 2,087 meters above sea level.
It is perfect for hiking, and the view of Zomba from the top of the mountain is so remarkable that it came to be known as "the best in the British Empire" during the colonial period.
Giant butterflies and baboons can also be seen on the plateau.
Many hikers use the Sunbird Ku Chawe Hotel as a starting point for their hikes, and the Zomba Plateau offers a wide range of beautiful scenery, including Malombe Peak, Chingwe's Hole, William's Falls and many more.
There are various locations where you may take in the beautiful and breathtaking vistas.
The Zomba Plateau is also home to many colourful and vibrant bird species.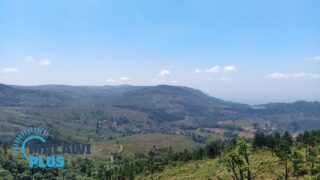 Zomba Plateau in Zomba, Malawi
About Zomba Plateau Basic Information about Zomba Plateau The Zomb...
Lake Chilwa
Lake Chilwa is situated in eastern Zomba District and is the second largest lake in Malawi after Lake Malawi.
There is a large island in the middle of the lake called Chisi Island.
Within the last century the lake has dried and filled up eight times.
This is because Chilwa is a vast but very shallow sump with no outlet, so its size is almost totally dependent on recent run-off from Zomba and Mulanje.
Lake Chilwa was designated Malawi's first Ramsar Site, Wetland of International Importance in 1997, and supports massive populations of important bird species including flamingos, pelicans and the localised black egret, while the baobabs on Chisi Island host the likes of trumpeter hornbill and various snake eagles.
To see all the waterbirds, it is best to take a boat with the help of a tour guide.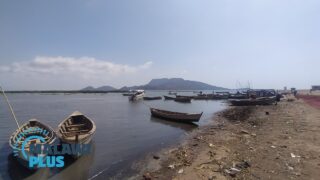 Lake Chilwa in Zomba, Malawi
About Lake Chilwa Basic Information about Lake Chilwa Lake Chilwa ...
Chikala / Malape Pillars
Located at the skirts of the Chikala Hills in Machinga district and 80km from Zomba Town, Chikala Pillars are mysterious and beautiful sandstone pillars created by erosion and gullying.
It is also known as Malape Pillars by locals.
Some people call it 'Malawian Canyon' as it looks like the Grand Canyon of the United States.
Although the place is not as well-known as Mount Mulanje or Liwonde National parks, these amazing formations are worth a look.
An entrance fee of MK2,000 per person may be charged.
If you wish to reach the pillars by own means, 4×4 cars are highly recommended, especially during the rainy season.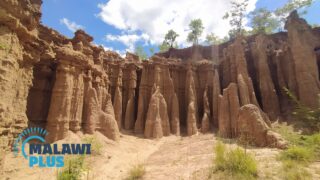 Chikala / Malape Pillars in Machinga, Malawi
About Chikala / Malape Pillars Basic Information about Chikala / Ma...
Visit Historical Sites in Zomba
King African Rifles Monument (KAR)
The imposing red brick memorial in Zomba is dedicated to the soldiers who served with the King's African Rifles in the First and Second World Wars.
In 1902, all British forces in East and Central Africa were combined and renamed the King's African Rifles.
As you climb the steps leading up to the monument on a small hill, you can see the many heroic deeds of Malawians who served not only in Africa but all over the world.
The Park is surrounded by a quiet and peaceful atmosphere and is the perfect place to relax and enjoy yourself.
The Park is located just off the main road and free parking is available.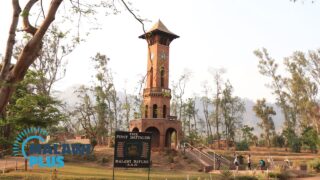 King African Rifles Monument (KAR) in Zomba, Malawi
King African Rifles Monument (KAR) About King African Rifles Monume...
Festivals in Zomba
Zomba City Festival
Founded in 2020, Zomba City Festival which is organized by Zomba Arts Platform is in its second year running.
The aim of the festival is to attract visitors to Zomba to explore and discover what the historic college city has to offer.
Zomba City Festival is not just a music festival, it is truly a city festival with a focus on arts, nature and heritage.
During the festival, patrons can enjoy a historic walk, coffee tasting, an art exhibition, a fashion show, cycling, hikes and much more.
The festival is open to all ages and this year, 2022, it was very evident that this was well understood by the public, as the festival welcomed young families, teenagers as well as older people.
There were over 50 performing artists, of which more than half came from Zomba.
The festival took place over 4 days from 29th of April to 2nd of May 2022 in 7 venues across Zomba: The Heritage Centre, Mango Lodge, Pakachere, The Mixed, Gymkhana Club, Sunbird Ku Chawe and Zomba's scenic Botanic Gardens.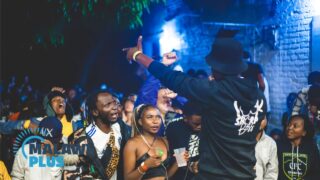 Zomba City Festival in Zomba
Zomba City Festival About Zomba City Festival Number of Pe...
Find Out More about Zomba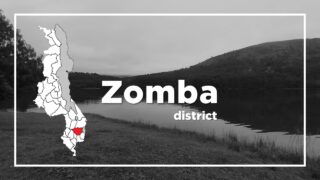 Zomba District in Malawi
All About Zomba Basic Information about Zomba Land Area (km2...