Top 10 Most Popular Destinations in Malawi
Malawi is known as the warm heart and widely known for the lake but there are also different stunning destinations in Malawi that attract tourists including mountains, national parks, as well as other attractions.
Amongst the destinations, some stand out as the most visited hence the most popular.
Malawi PLUS interviewed 18 tour agencies that run inbound tours to inquire about the top three most requested destinations by their client.
We ranked the destinations from position 1 to 10 depending on the total points for each destination.
How We Scored
Tour operators were asked to name the first, second and third most requested destinations by their clients.
The following Points were given;
First choice: 3 points
Second choice: 2 points
Third choice: 1 point
No. 10   Nkhata Bay | 2 points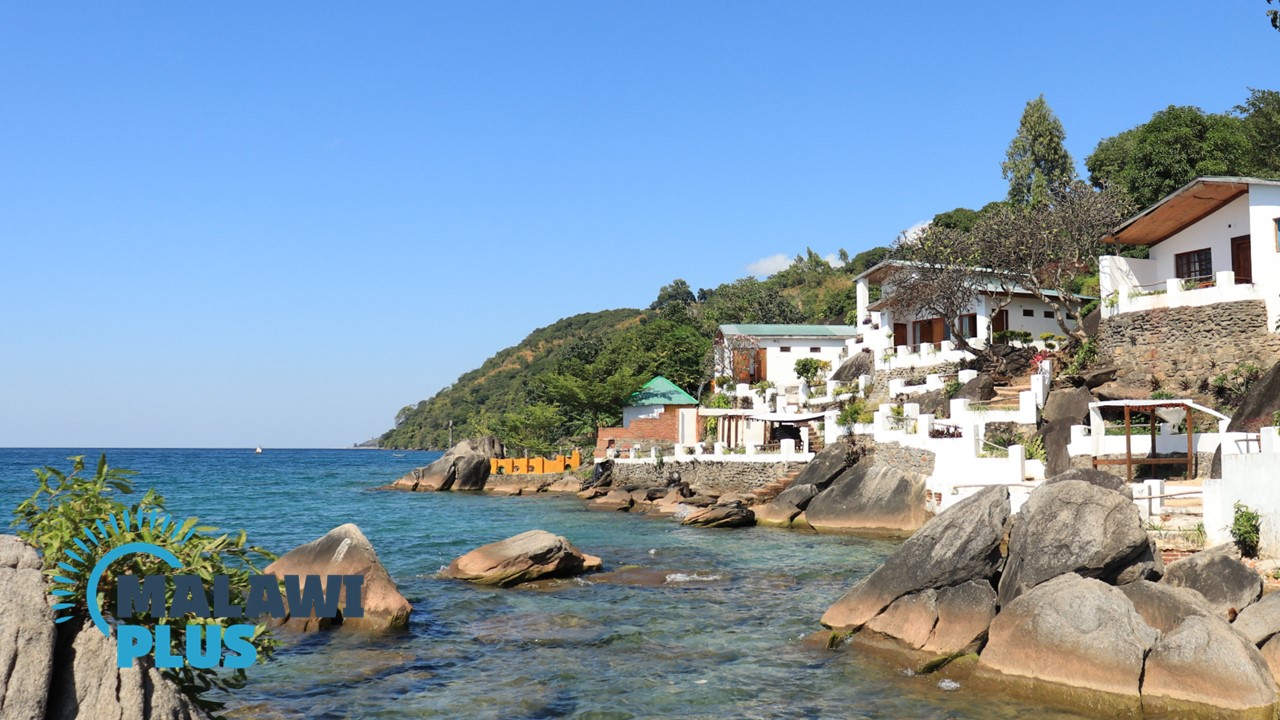 Location: Nkhata Bay
Nkhata Bay is a dazzle in the northen part of Malawi.
Usually known as a port to many and refered to as the gateway to the islands.
Nkhata Bay has a beautiful sandy beach and is one of the places people enjoy Scuba diving.
The bay is also a good place for bird watching as well as enjoying a swim in the lake.
There are several accommodation options including simple affordable lodges.
REASON
Nkhata Bay is quite different from Mangochi and Salima. There are lodges that are attractive to tourists.
Richard Kaphamtengo | Managing Partner – Mthunzi Travel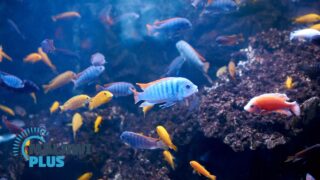 7 Best Things to Do in Nkhata Bay, Malawi - 2023
7 Best Things to Do in Nkhata Bay Nkhata Bay is one of the most pop...
No. 9   Senga Bay | 3 points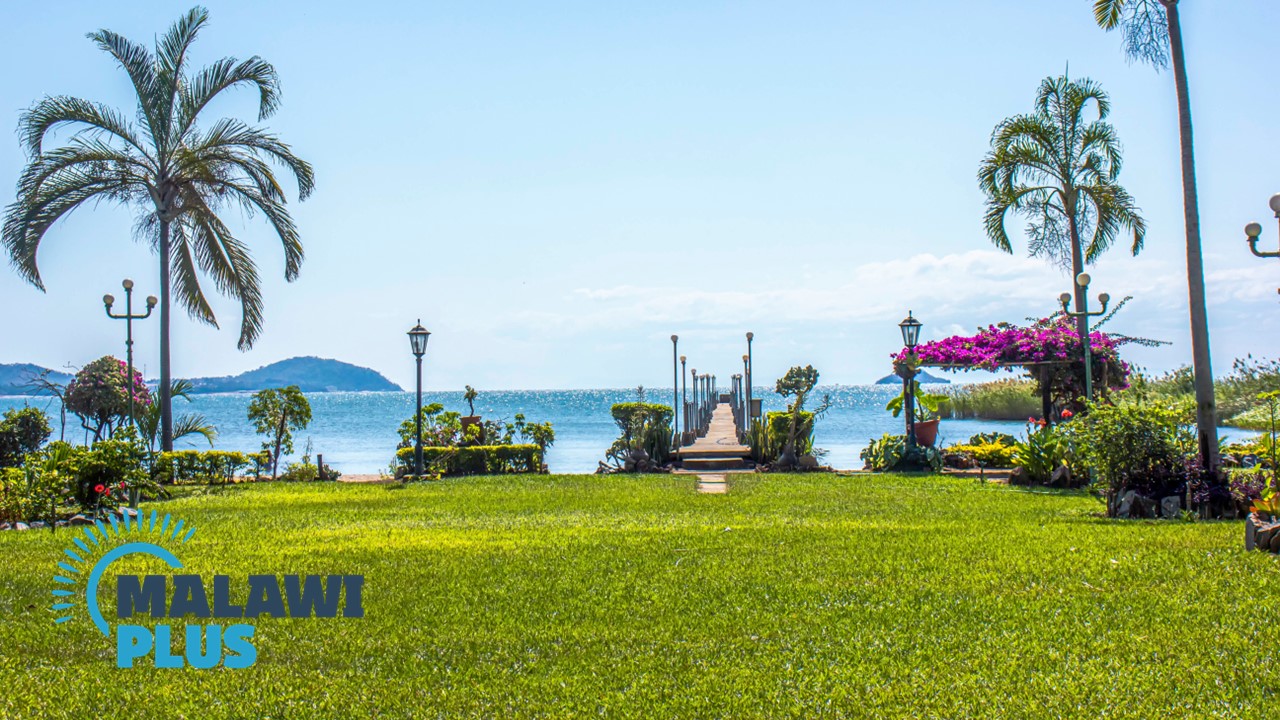 Location: Senga Bay, Salima
Senga Bay is located in Salima and is the closest shoreline to Lilongwe.
Senga Bay has several lovely beaches and luxurious accommodation options.
One of the popular beaches is Livingstonia Beach which is a private beach run by Sunbird Tourism.
The magnificent hotel that sits on the site gives direct access to the clear waters of Lake Malawi.
Another populr beach is Kambiri Beach which is nicknamed 'Rock Coast' and also has exciting amenities and activities.
Senga Bay is a favourite to many as it is close to Lilongwe, the capital city of Malawi.
Senga Bay is a good destination that has everything a person needs when it cames to a lakeside experience.
REASON
In Salima, there is Livingstonia Beach and Kambiri Beach. There are the ones making headlines, so a lot of people want to see the waterfront, they want to do kayaking, boat riding.
Limbani Bar Dinga | Manager – Giants Travel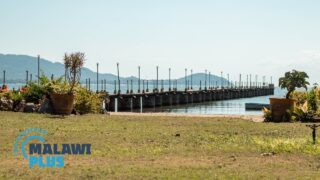 8 Best Things to Do in Senga Bay and Salima, Malawi - 2023
8 Best Things to Do in Senga Bay and Salima Salima is a fishing tow...
No. 7   Dzalanyama Forest Reserve | 5 points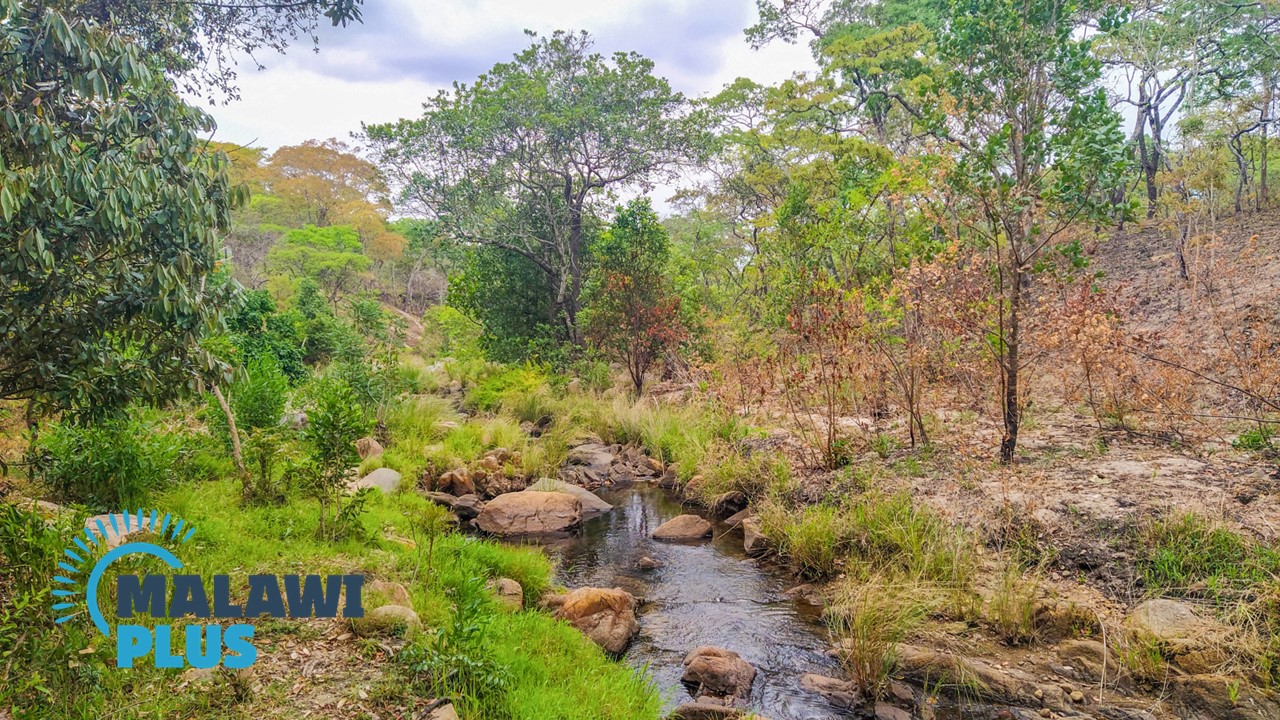 Location: Lilongwe
Dzalanyama Forest Reserve is located 40 km southeast of Lilongwe.
The reserve has a great landscape comprising hills, natural pools, and waterfalls.
The forest is also home to some rare species like Boulder Chat, White-tailed flycatcher, and several others.
This is a good place that is close to the capital of Malawi where you can indulge in nature.
The forest is also perfect for trekking and mountain biking on the hills that are between 1,100m and 1,650m above sea level.
Visitors can rest at the cozy Dzalanyama Forest Lodge which offers different accommodation options.
The lodge also offers allows self-catering for those who do not prefer the fully-catered option.
REASON
Dzalanyama is a place that is beautiful and it's very close to Lilongwe city. A lot of people don't know it but it has a good landscape.
Eliza Chimbaya | Branch Manager – Rennis Travel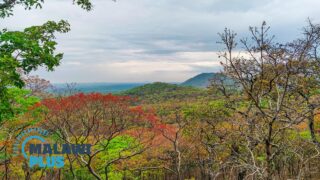 Dzalanyama Forest Reserve in Lilongwe, Malawi
About Dzalanyama Forest Reserve Basic Information about Dzalanyama ...
No. 7   Majete Wildlife Reserve | 5 points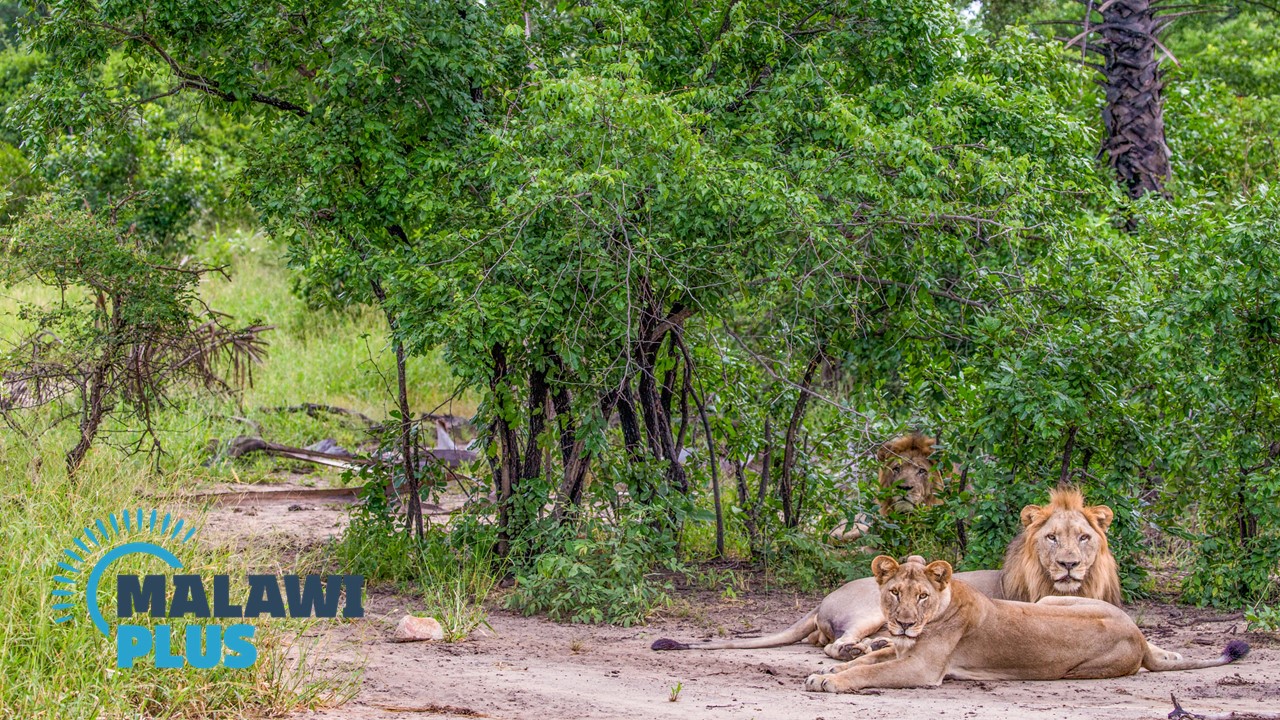 Location: Chikwawa
Majete wildlife reserve is located in southwestern Malawi, 70km away from Blantyre city.
The reserve went through massive animal translocations and reintroductions to restore it.
The reserve is famed for being the first place in Malawi where tourists can see the 'Big Five' as well as some previously-endangered species.
The reserve is a darling to many as people can enjoy game drives, night safari, game walks, and birding in the enchanting woodlands and river valleys.
Tourists easily access the reserve as it is only a one-hour drive from Chileka Airport in Blantyre.
Accommodation is also available within the vicinity of the picturesque reserve.
REASONS
The conservation efforts going into Majete and a large amount of international coverage that it has received has made it to be popular.
Amelia Sprong | Sales and Marketing Director – Land & Lake Safari
Most of the international community loves animals because they don't have animals unless is a zoo. So, they want to see animals in theri natural environment.
Franciwell Phiri | Managing Director – Small Steps Adventures
People want to have the possibility to be in touch with nature, wildlife and knowing more about animals. They can experience this at Majete.
Francesca Guazzo | Co-Director – Africa Wild Truck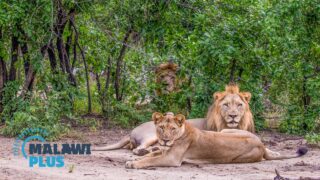 Majete Wildlife Reserve in Chikwawa, Malawi
Majete Wildlife Reserve Entrance Fee International Visitors ...
No. 6   Zomba Plateau | 6 points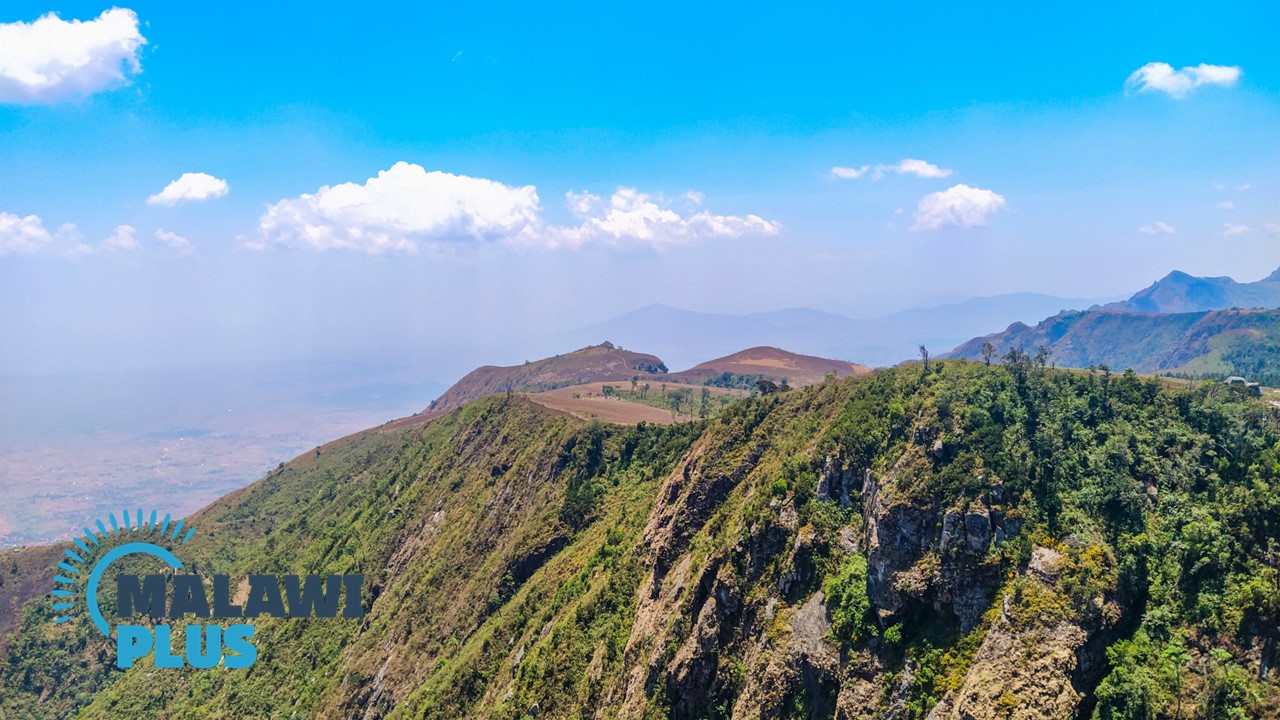 Location: Zomba
Zomba is the oldest capital city of Malawi located in the southern east of the country.
The city is not only known for its historical sites but the spectacular Zomba Plateau.
With the highest peak at 2,087 meters above sea level, the plateau has vast forests, streams, and some waterfalls.
It is one of the plateaus in Malawi that can be accessed easily as it has a tarmac road reaching the top of the mountain.
Hiking is one of the popular activities people enjoy but some people also do some jogging in the morning.
The plateau is also a favourite because of the presence of Sunbird Kuchawe Hotel which is located on top of the plateau.
Enjoying a meal or a relaxing nap in a beautiful hotel on top of a mountain is an experience most crave for.
REASONS
Zomba plateau is unique and historical. It has natural beauty with unique weather patterns. It is the most attractive natural place in Zomba.
Yvonne Masikini Banda | Managing Director – Floodgates Tours
When you go up the mountain, you will find some intersting places. There is Chingwe's Hole that has some historical and magical issues, and then the Queen's view as well as the emperor's view.
Theresa Kalizang'oma | The Travel Centre
Zomba has a historical as it was the capital city. Secondly, the weather at Zomba Ku Chawe is different from other areas. The view itself is very recommedable for tourists.
Harry Kandani | Travel Consultant – Ulendo Safari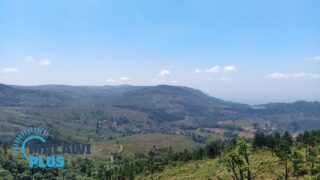 9 Best Things to Do in Zomba, Malawi - 2023
9 Best Things to Do in Zomba Zomba is a military and university tow...
No. 4   Nyika National Park | 7 points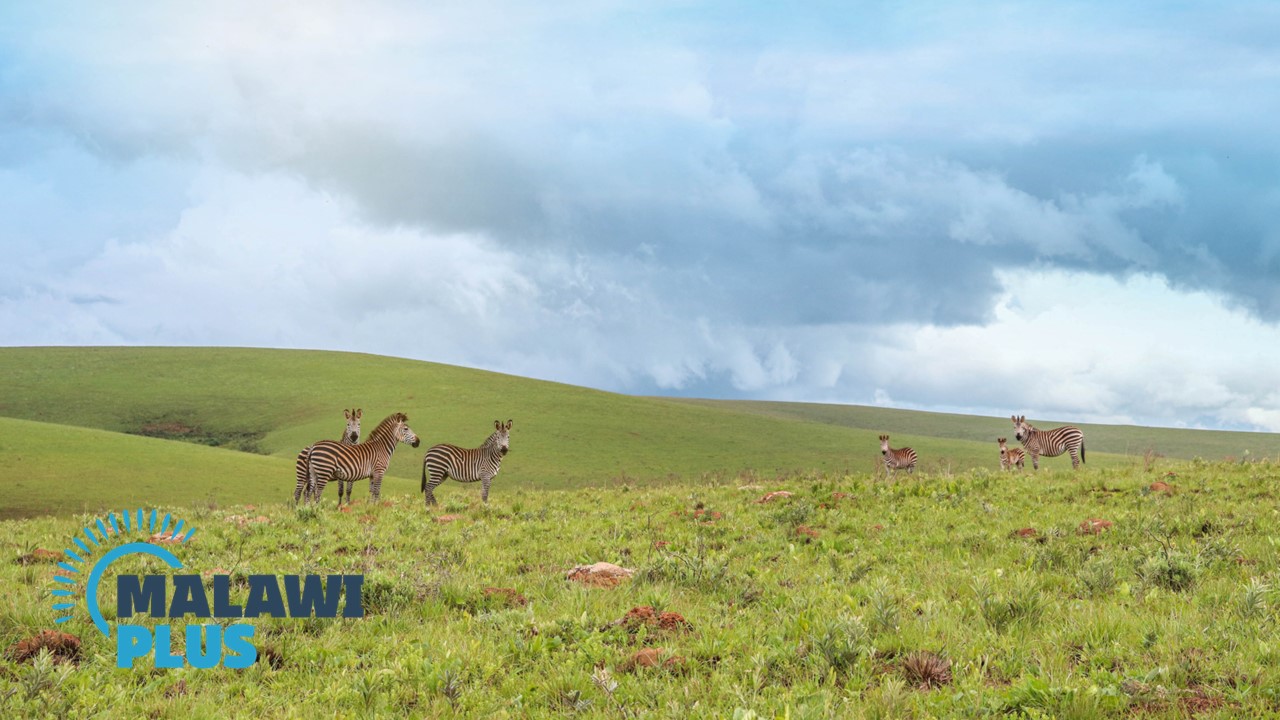 Location: Rumphi
In the northern part of Malawi lies the oldest and largest national park in Malawi, the Nyika National Park.
The magnificent park boasts stunning scenery comprising streams, lush green forests, and the Nyika Plateau.
The mountainous terrain with green vegetation is home to different animals such as Antelopes, Leopards, Zebras, Hyenas, Jackals, Elephants, and Buffalo.
Birdwatchers are also in for a good treat, as the park has over 400 species of birds including the rare Denham's bustard.
Nyika National Park is also popular for trekking and mountain bike riding.
The impeccable Park will leave you wanting to come back soon.
REASONS
I don't think in the region you would find a national park with features like Nyika. Clients are interested in the unique features.
Johnnie Mwanavuli Kabwilo | Managing Director – Misuku Expeditions
Nyika is the longest and first national park in Malawi. Here people love to see the grassland and the different animals. People love the place for sightseeing and game drives as well. Hiking is another popular adventrues activity.
Violet Mzembe | Business Assistant Manager – Adventure with Colby
The animals, flatland, plateau, and the green vegetation that is there is a good attraction that people are happy to see when they visit.
Mwabi Chisi | Galaxy Travel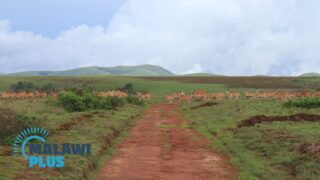 Nyika National Park in Rumphi, Malawi
Nyika National Park Entrance Fee International Visitors USD...
No. 4   Likoma Island | 7 points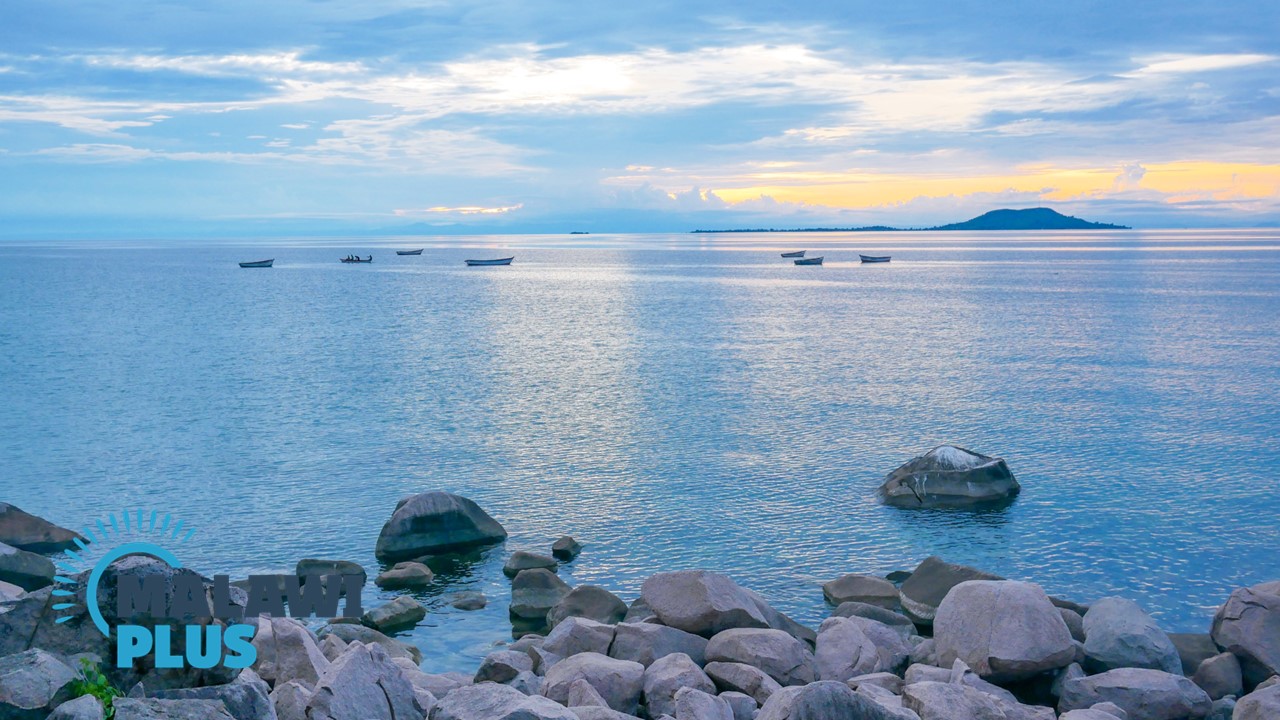 Location: Likoma
Likoma Island is located in the Mozambique waters on Lake Malawi but is part of Malawi territory.
The island has lovely beaches, clear waters, cichlids as well as the historical St. Peters Cathedral.
The island also has the luxurious Kaya Mawa, Chiponde Beach Lodge, and other accommodation facilities.
Likoma Island is known for different kinds of water activities with snorkeling and diving topping the list.
Getting to Likoma Island is by boat or aircraft which makes the journey even more breath-taking as you will be enjoying the impeccable view of the lake on your way.
The island is only 17km2, so you can tour the island on foot."
REASONS
It's an adventure, yu fly from Lilongwe to Likoma with Nyasa Express. It's an hour's flight. It's lovely!
Harry Kandani | Travel Consultant – Ulendo Safari
Likoma Island is famous because David Livingstone once stayed there. It is also popular because of the beautiful Saint Peters cathedral which is the same size as Winchester Cathedral in the UK.
Limbani Bar Dinga | Manager – The Giants Travel
It offers a glimpse of the beauty of the country. Our clients enjoy special moments and engaging in nature through different activities, such as swimming.
Amba Vagani | Masamba Adventures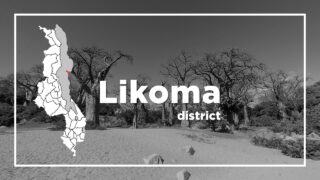 Likoma District in Malawi
All About Likoma Basic Information about Likoma Land Area (k...
No. 3   Cape Maclear | 17 points
Location: Mangochi
The scenic Lake Malawi is the go-to place for most people because of the various activities one can enjoy at the lake.
Cape Maclear is a favourite spot for most people who want to do fun activities like scuba diving, snorkelling, kayaking, swimmingm and several other activies.
Cape Maclear is a UNESCO world heritage site and is home to hundreds of cichild fish.
Locally known as Chembe, Cape Maclear offers an environment where one can relax on the golden sandy beaches.
The good thing about Cape Maclear is that there are different accommodation options to suit almost everyone.
REASONS
In the region, we don't have a freshwater lake which is also a national park and World Heritage site at the same time.
Johnnie Mwanavuli Kabwilo | Managing Director – Misuku Expeditions
There are some species of fish that you can't find anywhere in the world. Apart from that, the water is very clear, and there are a lot of water activities.
Theresa Kalizang'oma | Travel Centre
With Cape Maclear, a lot of people know it as the centre of Lake Malawi where you have the most water-based activities and a wide range of lodge options.
Amelia Sprong | Sales and Marketing Director – Land & Lake Safari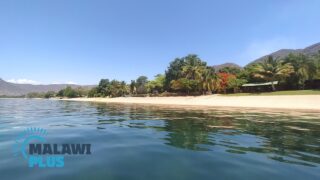 Cape Maclear in Mangochi, Malawi
About Cape Maclear Basic Information about Cape Maclear Cape Macle...
No. 2   Mulanje Mountain | 21 points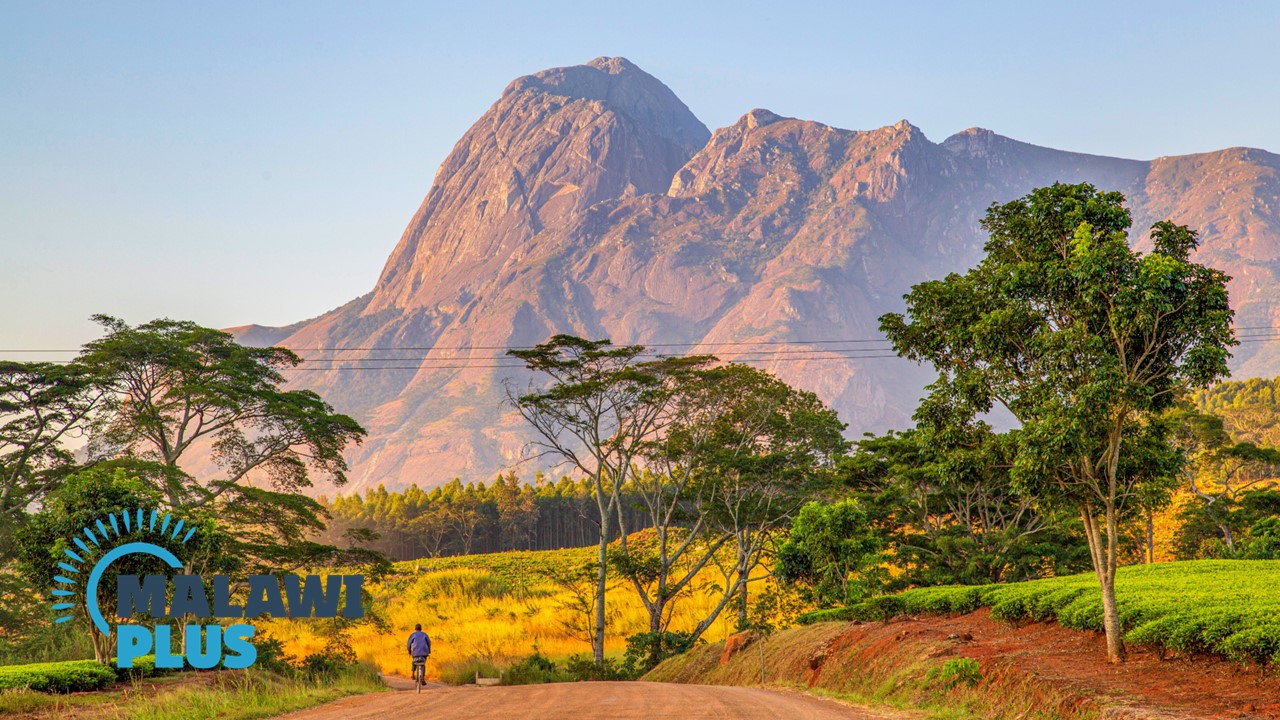 Location: Mulanje
At 3002 meters, Mulanje Mountain is the highest in Malawi.
The 'island in the sky', as it is usually referred to, is located in the southern part of Malawi and has Sapitwa Peak as the highest point.
The massif is the perfect destination for people who love to hike and want to conquer the famous Sapitwa or other peaks like Chambe, Africa's longest rock climbing spot.
The massif is indeed a place for the adventurous but Mulanje also has some spectacular views for those who love sightseeing and waterfalls as well as streams including the famous Dziwe la Nkhalamba.
Mulanje is also riddled with several accommodation options so you can rest a day before or after your hike.
There are also several huts on top of the mountain offering lodging facilities but you have to bring your food that can be prepared at the hut.
REASONS
Hiking is quite a key interest for a lot of people. Mulanje is still a tough hike but it's a bit easier and affordable than the popular Kilimanjaro.
Dilo Van Commencee | 1 2 Travel
Mulanje Mountain is the highest mountain in Malawi and southern-central Africa. It is easily accessible from Blantyre and ZOmba and has many beautiful waterfalls like Likhubula Falls.
Yvonne Masikini Banda | Managing Director – Floodgates Tours
People love Mulanje because of the different routes, its different views, and challenges. There are stunning waterfalls, streams, and Dziwe la Nkhalamba where people love to take a swim.
Violet Mzembe | Business Assistant Manager – Adventures with Cloby Expedition Company
Mulanje is the third largest in Africa. With the tea, it has very beautiful scenery.
Theresa Kalizanng'oma | Travel Centre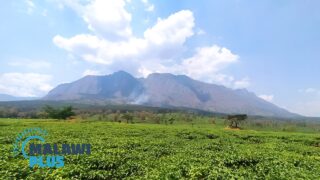 Hiking Mount Mulanje, the highest mountain in Malawi
Hiking Mount Mulanje, the highest mountain in Malawi About Mount Mu...
No. 1   Liwonde National Park | 29 points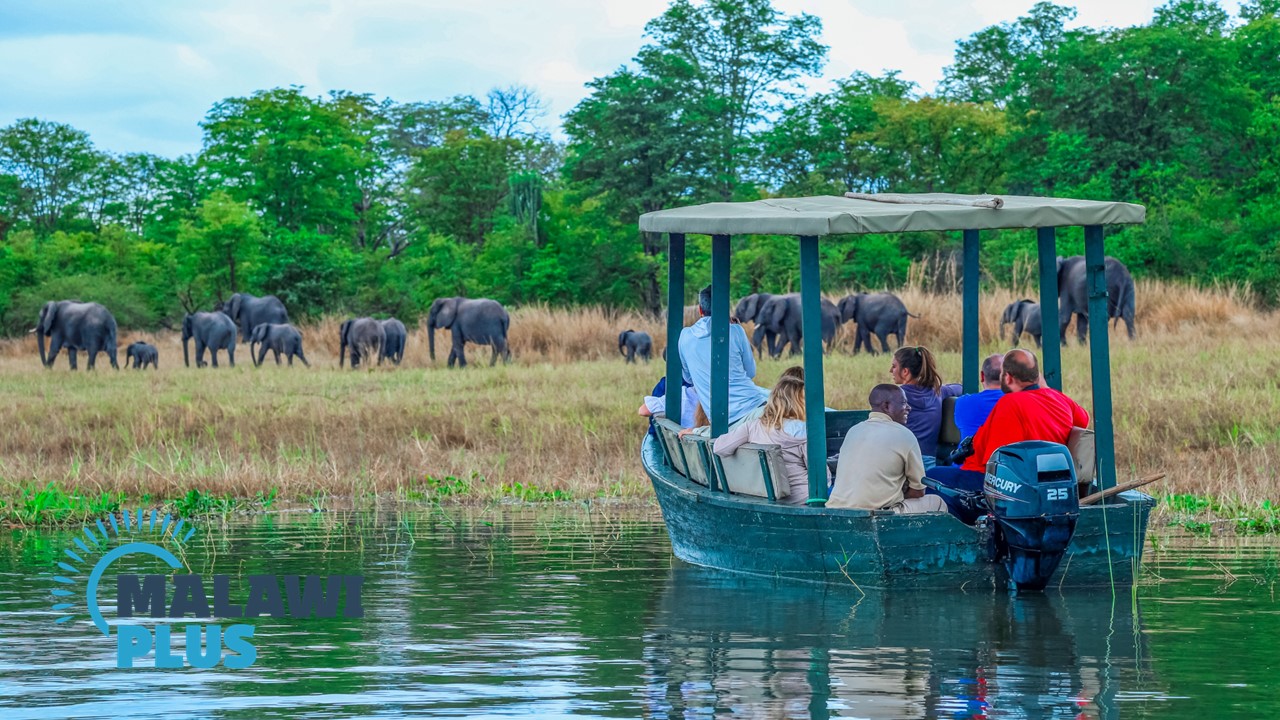 Location: Machinga
Liwonde National Park is the most popular national park in Malawi located along the Shire River.
The park consists of different species of wild animals due to efforts to revive the deteriorating park several years ago.
Cheetahs, Lions, Black Rhinos, and Wild Dogs have been introduced at the park between 2016-2021.
This makes the park a favourite for those who love Safari trips and want to experience the wild.
The park also has different accommodation facilities available as well as other interesiting activities such as night safari, birding and the exceptional boat safari which is regarded as one of the best in Africa.
REASONS
Liwonde National Park is one of the premier national parks in Malawi because of the number of anumals they have there and also the shire river. Clients can do the safari, game drive and they are also able to do boat safari.
Theresa Kalizang'oma | The Travel Centre
The most requested national park is probably Liwonde because of the way it has been organised, the amount of hours you can spend on the Shire River is much more.
Francesca Guazzo | Co-Managing Director – Africa Wild Truck
In Liwonde you will be having tea, and an elephant will pass by that's what makes a destination popular. People want to have that experience. People want to have that feeling that they were close to a lion or an elephant, the fact that they can see animals close makes it a highlight for them.
Dorothy Daka | Sales Consultant – Orbis DMC
In Malawi, the trafic is not that much compared to South Africa, people can get direct experience and connection to the animals. it's also easy to see the big five in Liwonde National Park and peope love that.
Violet Mzembe | Business Assistant Manager – Adventures with Colby Expedition Company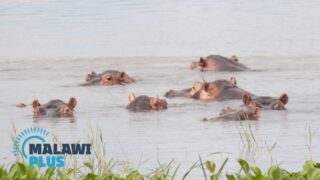 Liwonde National Park in Machinga, Malawi
Liwonde National Park Entrance Fee International Visitors U...
Survey Date: August, 2023