18 Best Things to Do in Lilongwe
Lilongwe is the capital of Malawi since 1975, when the capital was relocated from Zomba in southern Malawi.
Lilongwe offers a wide range of activities and places to visit.
This article provides an overview of what to do and where to go in Lilongwe.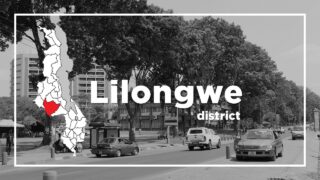 Lilongwe District in Malawi
All About Lilongwe Basic Information about Lilongwe Land Are...
Enjoy Nature and Wildlife in Lilongwe
Dzalanyama Forest Reserve
Dzalanyama Forest Reserve which lies 60 km south-west of Lilongwe, is a popular hiking destination for local and international tourists.
Dzalanyama means 'place of animals' in the native Chichewa language and is registered as a forest reserve to protect Lilongwe's water resources.
The reserve covers an area of 989 km2 and is between 1,100 m and 1,650 m above sea level, making the hilly forests of Brachystegia and Miombo the best places for walking, trekking, mountain biking and forest bathing.
It is also home to more than 300 bird species and bird guides are provided by the local community.
There are 7 trekking trails that start from Dzalanyama Forest Lodge.
Although the trails vary in length and difficulty, they are well signposted, and everyone can enjoy them, from easy walks to thrilling hikes.
You can even make a day trip from Lilongwe or stay at Dzalanyama Forest Lodge for the weekend and enjoy nature at its best.
The Lodge also has a camping site with barbecue facilities.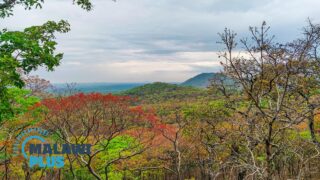 Dzalanyama Forest Reserve
Dzalanyama Forest Reserve Where to Go Are you looking for a refres...
R and L Game Ranch in Lilongwe
R and L Game Ranch is a charming farm and game ranch which is located on the outskirts of Lilongwe along Bunda road at Cheseka, about 8km from Bunda roundabout.
The farm was opened in 2021 and boasts of a wide variety of exotic and hybrid animals and birds.
The friendly guides are available to take you around the farm while explaining the various species of animals found there.
Some of the animals you will see along this tour are zebras, emus, ostriches, vulture, mongoose, turtles, sable antelopes, guinea fowls, peacocks, rabbits, Japanese bantam, English geese, Francolin spur fowl, parrots, porcupine and more.
There are also a special go-cart track and a play ground for children.
Whether you enjoy adventure or you just like trying new things, R and L farm is the place for you.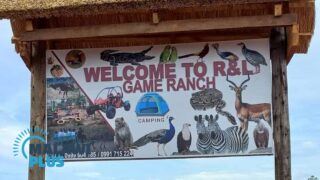 R and L Game Ranch in Lilongwe, Malawi
R and L Game Ranch About R and L Game Ranch Name R and L ...
Lilongwe Wildlife Centre
Lilongwe Wildlife Centre is run by the Lilongwe Wildlife Trust (LWT), a private NGO.
The Wildlife Centre works to protect injured and rescued wildlife in order to release them back into the wild, and has over 200 animals in the centre.
Visitors can go trekking along the nature trails.
There are three trails of 1.1 km, 3.2 km and 4.3 km, allowing visitors to choose a course that suits their time and fitness.
The indigenous forest is home to a variety of wildlife, including hyenas, porcupines, bushbabies, serval cats, Nile crocodiles, monitor lizards and Schlegel's snakes.
The Lingadzi River, which flows through the site, is also a great place to watch kingfishers, herons and other waterbirds.
The facility also has a trendy café, gift shop and playground.
If you want to relax in the midst of nature in Lilongwe, this is the place to visit.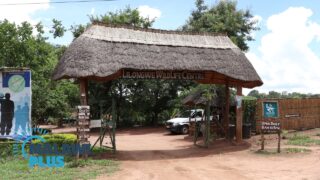 Lilongwe Wildlife Centre in Lilongwe, Malawi
About Lilongwe Wildlife Centre Basic Information about Lilongwe Wil...
Nkhoma Mountain
Nkhoma Mountain rises behind Nkhoma Mission Hospital, about 60 km south of Lilongwe on the M1 road, and can be seen from the centre of Lilongwe.
Nkhoma Synod was founded in 1889 by Scottish missionaries from South Africa, and Nkhoma subsequently became the Mission's headquarters.
The area around Nkhoma Mission is a lovely, green, tranquil place with historic buildings.
Nkhoma mountain has two peaks, Nkhoma and Mbalambala, locally known as 'the-two-headed mountain'.
It is very popular with local hikers as the most challenging and rewarding of the mountains around Lilongwe.
From the top of the mountain, you can see Lilongwe, Lake Malawi and other distant landscapes.
The spectacular views will leave you awestruck.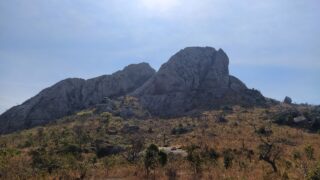 Hiking Nkhoma Mountain (Lilongwe)
Nkhoma Mountain Basic Information about Nkhoma Mountain Going up...
Bunda Mountain
Bunda Mountain is a small mountain which is 1,159 m high, rising on a flat plain 20 km south of Lilongwe, near Bunda College of Agriculture.
Bunda Mountain's hiking trail is ideal for beginners and the unique decorations on the summit as well as the remarkable views from the top make it a very popular destination for locals and tourists.
The summit is usually crowded with locals offering their prayers and some describe the stone-walled path also known as the 'Moses Highway', as Malawi's version of the Great Wall of China.
From the top, visitors can appreciate 360-degree panoramic views of Nkhoma Mountain, the forests of the Bunda College grounds, the Kamuzu Dam and Lilongwe Township.
It is a short two-hour round trip, making it ideal for a half-day trip from Lilongwe.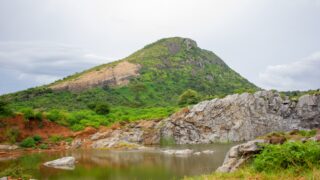 Hiking Bunda Mountain (Lilongwe)
Bunda Mountain Basic Information about Bunda Mountain Going up t...
Kumbali Country Lodge
Set amidst 650 hectares of forest reserve and dairy farm, just 10 minutes from Lilongwe city centre, Kumbali Country Lodge is a stylish and relaxing boutique lodge that sets itself apart from other hotels in Lilongwe.
It is the perfect place for those looking to get away from the turmoil of the city and spend a quiet, peaceful day.
The lodge's restaurant serves a wide variety of delicious cuisines using farm-fresh produce and dairy products.
It is also a steady favourite among tourists and local expats.
During your visit, you will forget you are in the capital as you stroll through the gardens surrounded by natural forests, go hiking, biking or bird-watching, take a dip in the large pool, or enjoy a massage or spa treatment in the quiet, peaceful setting.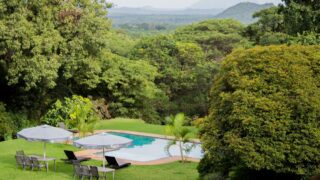 Kumbali Country Lodge in Lilongwe
Kumbali Country Lodge Basic Information about Kumbali Country Lod...
Learn about Malawian History in Lilongwe
National War Memorial Tower
Located at the centre of Lilongwe between the Capital Hill and Area 18 Filling Station, the memorial tower is set in the same compound as a statue of the first president of Malawi, Dr. Hastings Kamuzu Banda.
The monument was constructed in honour of all soldiers and civilians who died during the First and Second World Wars and other military operations both within and outside Malawi.
You can find staff who are very informative with lots of local stories and they can guide you to the top of the tower.
The view from the top is the one of the best viewing points of the city in Lilongwe.
There is no entrance fee, but a tip is expected when going up to the clock tower.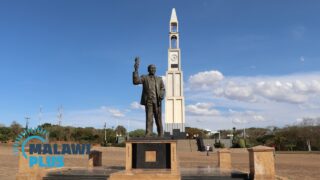 National War Memorial Tower in Lilongwe, Malawi
About National War Memorial Tower Basic Information about National ...
Kamuzu Mausoleum
Located on the Presidential way next to the parliament building, Kamuzu Mausoleum is the resting place of the first president of Malawi, Dr. Hastings Kamuzu Banda.
Construction of the mausoleum was completed in 2006.
This marble and granite mausoleum has four pillars bearing the initials of his most prized principles, 'Unity', 'Loyalty', 'Discipline' and 'Obedience' and his portrait adorns the entrance.
Guides at the entrance will show you around in exchange for a tip.
Tourists who wish to learn more about Malawi's founding father who deemed 'The Lion' have the opportunity to access information through the library and research centre at the mausoleum.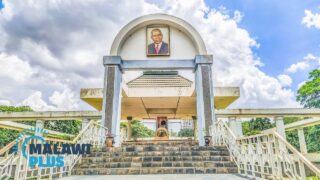 Kamuzu Mausoleum in Lilongwe, Malawi
About Kamuzu Mausoleum Basic Information about Kamuzu Mausoleum Lo...
Buy Souvenirs in Lilongwe
African Habitat
Situated in the Old Town Mall, African Habitat is one of the best shops to purchase quality souvenirs and mementos in Malawi.
The shop established in 2000 by Italian owner and has a wide range of crafts and curios from across the country and African countries such as Swaziland, Tanzania and Zimbabwe.
African Habitat supports local artisans create original high-quality products by providing them with a market.
All products are sold on a fair trade base.
Finely crafted furniture, one of the main products in this shop is made in Lilongwe with rubberwood in Nkhata Bay.
Products made of Chitenje including dresses, skirts, bags, pants and hats are made by Malawi Children's Village (MCV) in Mangochi as a part of vocational training for orphans and vulnerable children.
The high-quality products are good for souvenirs from Malawi as cute tags written with 'Handmade in Malawi' are attached.
Wall hangings are made by Club Makokola, women's group in Mangochi.
The hangings are made of hemp cloth used to pack tobacco leaves and colourful yarn from Italy.
You can use VISA and MasterCard at this shop – it is rare in Malawi.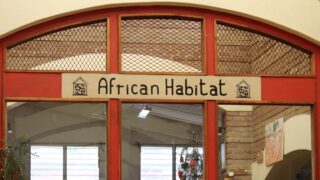 Shopping at African Habitat in Lilongwe
African Habitat Basic Information about African Habitat Na...
Craft Market (Area 4 Art Market)
While Malawi is a mostly agricultural nation, many people dedicate their lives to arts and crafts which are famous throughout the region.
The Craft Market opposite the road traffic office in Area 4 has a wide range of quality souvenirs from all over the country, especially southern region of Malawi.
It began in 1966 with a single stall and now is the biggest and most important craft market to visit in Malawi.
There are around 85 stalls and 200 venders in the market.
Vendors sell everything from wood carving in teak, ebony and mahogany, chief's chairs and small tables to paintings, traditional clothing, beadwork and jewellery.
The craft market is totally safe at any time, but some venders tend to over-quote prices at first, so enjoy bargaining for it, but most importantly, remember that Malawi is a poor country.
Some of the crafts take days, weeks and sometimes months to complete, so play fair.
Enjoy your shopping experience and don't forget to bring an extra suitcase for all your treasures!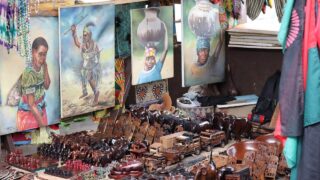 Shopping at Craft Market (Area 4 Art Market) in Lilongwe
Craft Market (Area 4 Art Market) Name Craft Market (Area 4...
Farmers Market at Woodlands Lilongwe
One of the best ways to find something new is go to the Lilongwe Farmers Market.
The farmers market takes place at Woodlands Lilongwe on last Saturday of every month (except December) from 7:30am to 1:00pm.
The place is shady and cool as it's totally covered by trees.
It offers a huge range of products from fresh organic vegetables and delicious foods such as salsa, tortillas, chocolate, ice cream, fresh cheese and local wine to hand-crafted items including furniture, clothes, accessories, jewellery and paintings.
Everything is made in Malawi, and some is difficult to find in Lilongwe.
Vendors gather from all over Malawi such as Nkhata Bay, Balaka and Blantyre for this market.
You can meet a lot of interesting expatriates doing relevant works and earnest Malawians and exchange contact information.
Don't miss this once a month event and make sure to bring a big shopping bag!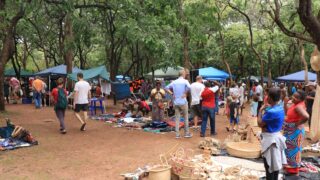 Farmers Market at Woodlands Lilongwe
Farmers Market at Woodlands Lilongwe Basic Information about Farm...
Shopping Malls in Lilongwe
In Lilongwe, a series of modern shopping malls have opened in the last decade.
Whether you're a weekend window shopper or a shopaholic, Lilongwe has enough malls to excite you.
If you're looking for a great shopping experience in Lilongwe, why not visit one of the malls below?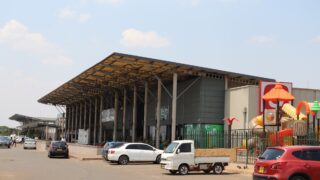 The 11 Most Popular Shopping Malls in Lilongwe
The 11 Most Popular Shopping Malls in Lilongwe In Lilongwe, Malawi,...
Experience a Taste of Malawi in Lilongwe
Linga Winery Tour and Wine Tasting
Linga Winery is located in the leafy suburbs of Area 3 and was registered as a commercial entity in 2006.
The opportunity you cannot afford to miss in Lilongwe is Linga Winery tour.
Visitors will learn the background of Linga Winery, see the various processes and technologies involved and sample at least 3 varieties of Linga Fruit Wine.
The name 'Linga' means 'a fortress' in Chichewa and was the village of the Managing Partner of Linga Wine, Dr. Timothy Ngwira's mother in the Kasungu District.
They offer 7 varieties of fresh wine produced from fruits including Jambula, Mulberry, Plum, Rosella, Strawberry, White Guava and White Peach other than grapes.
The various fruits are procured from rural farm families across Malawi.
Linga Winery is certified by the Malawi Bureau of Standards, holds MS178 and is currently pursuing ISO22000 Food Safety Management System.
Linga Fruit Wine are predominantly distributed nationally through Shoprite and Spar branches and smaller outlets and internationally via africanosworld in UK.
They can be also found at Farmers Market in Lilongwe.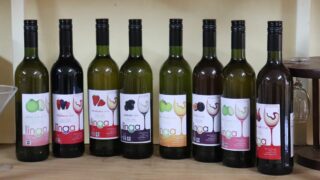 Linga Winery Tour and Wine Tasting in Lilongwe
Linga Winery Tour and Wine Tasting Basic Information about Linga Wi...
Bwandilo
Bwandilo is a popular drinking area for locals in Area 47, Lilongwe.
There are more than 10 stalls selling chicken, beef and pork braai, as well as pubs and clubs.
As it is not a tourist area, food and drink prices are reasonable.
Prostitutes and drunks can be seen at night, but it is not an unsafe place to visit if you are careful.
If you are looking for a popular local nightspot in Malawi, Bwandilo is highly recommended.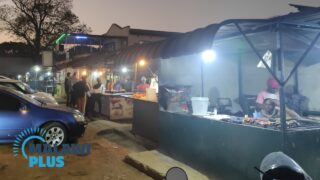 Bwandilo (Local bars) in Lilongwe, Malawi
Bwandilo About Bwandilo Bwandilo is a popular drinking area fo...
Zikomo Restaurant
Zikomo Restaurant is a reputable local restaurant located behind the immigration office in Lilongwe.
There is ample seating and the best dish is the braai'd chicken on the spot.
The tomato sauce and braai are outstandingly seasoned, and there is a wide selection of other dishes including beef and gizzard braai.
You can choose from nsima, rice or chips as your staple meal.
If you are looking for a delicious local lunch in Lilongwe, you should definitely try Zikomo Restaurant.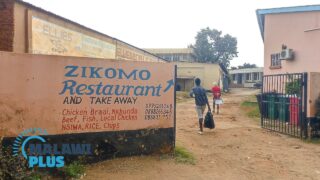 Zikomo Restaurant (Malawian Cuisine) Lilongwe
Zikomo Restaurant About Zikomo Restaurant Name Zikomo Res...
Other Popular Restaurants in Lilongwe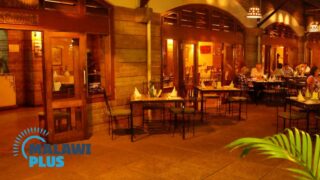 The 33 Best Restaurants in Lilongwe, Malawi
The 33 Best Restaurants in Lilongwe One thing we have in common is ...
Events and Festivals in Lilongwe
Sunday Jazz Nights in Lilongwe
One of the hottest spots in Malawi's capital, Lilongwe is Jazz Night, held every Sunday from 17:00 at a bar named "Khala".
Khala is a cosy, sophisticated bar on Presidential Drive in Lilongwe, in the complex premises of the Four Seasons.
Entrance is free and it attracts many Malawians and expats who love to drink and listen to music, and is packed with around 200-300 people every Sunday at peak times.
If you like socialising and getting to know new people, then the Sunday Jazz Nights are for you.
From songs that are popular in Malawi to Western music that has been a hit around the world, the skilled band will keep you entertained with heart-warming melodies.
Even if you think you're not interested in jazz, you'll find yourself moving to the songs you know.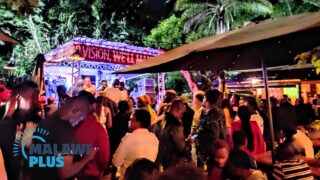 Sunday Jazz Nights at Khala in Lilongwe
Sunday Jazz Nights at Khala in Lilongwe About Sunday Jazz Nights at...
Ufulu Festival
The Ufulu Festival is a free community event and festival organized by Flood Church Malawi.
The festival which was founded in 2014 is held every 6 July to commemorate Malawi's independence.
It provides an opportunity for the youth to celebrate and reflect on the country's history while looking forward to the future.
Additionally, the Ufulu Festival celebrates culture, creativity and freedom through music, dance and poetry.
It is an environment of awareness and response to the gospel, mental health and social justice.
It is also a great opportunity for artists to showcase their work while honouring Malawi.
The Ufulu Festival which is held annually attracted over 16,000 people in 2019.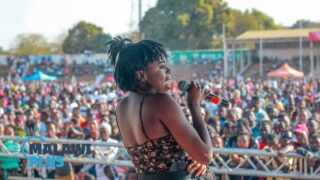 Ufulu Festival at CIVO Stadium, Lilongwe
Ufulu Festival About Ufulu Festival Number of People Atten...
Find Out More about Lilongwe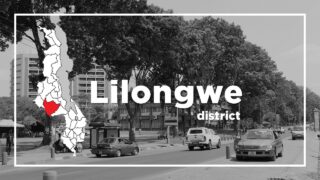 Lilongwe District in Malawi
All About Lilongwe Basic Information about Lilongwe Land Are...